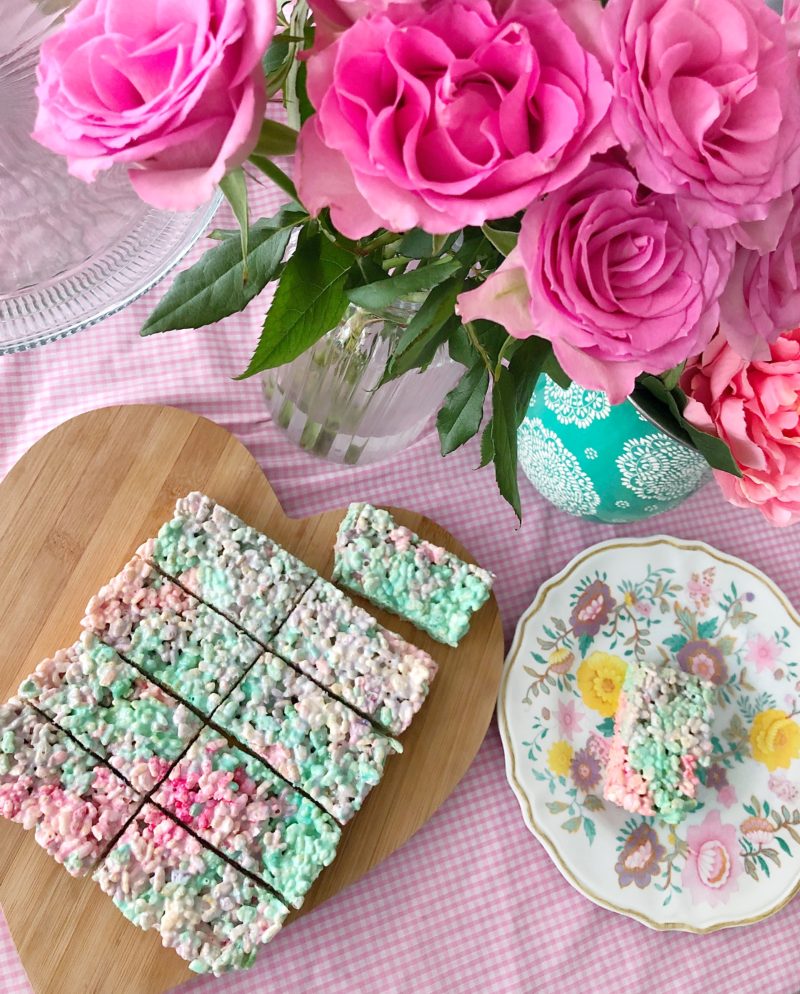 This recipe for Unicorn Rice Crispie Cakes is so quick and easy, with only three simple ingredients it's perfect for getting the kids involved and having fun in the kitchen.
Ingredients:
50g butter

200g marshmallows

150g rice crispies 
Method
Melt the butter down on a gentle heat in a pan.
Once melted add the marshmallows and melt them down in to a paste.
Add the rice crispies
Thats it!
I told you it was easy didn't I?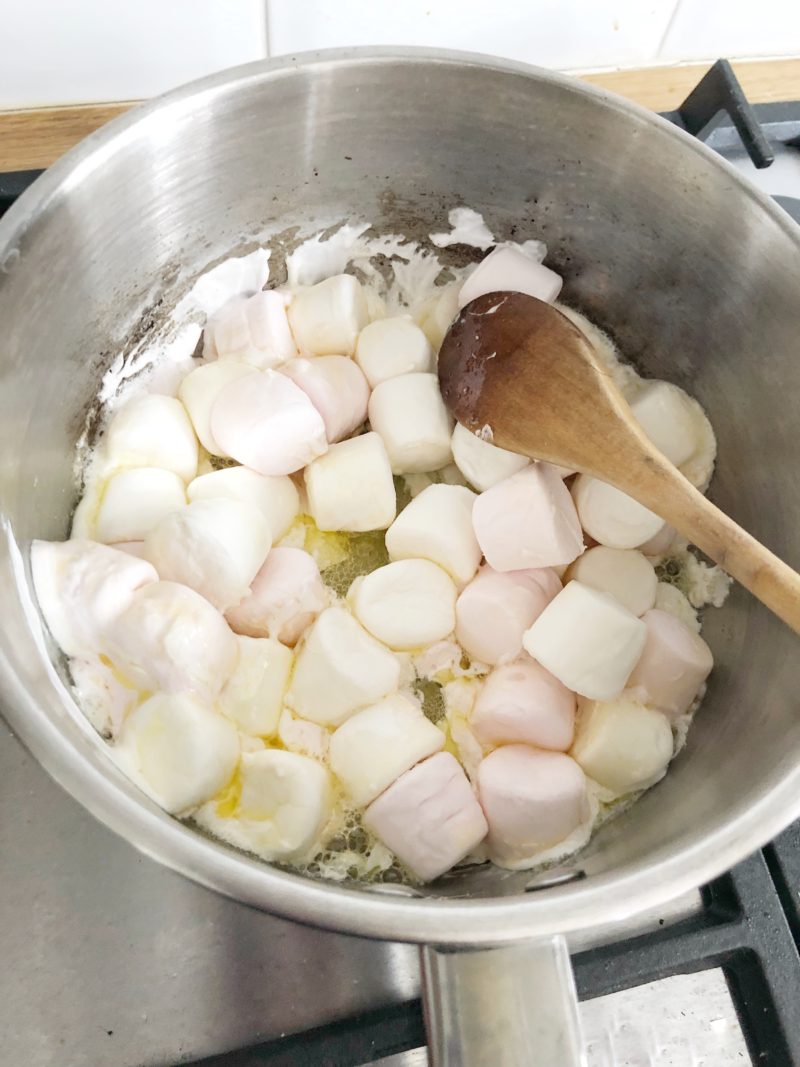 Obviously once you have made your mixture you will need to transfer it in to a container to cool and set, and if you're feeling adventurous you can add some food colouring like we have done.  We chose pink, lilac and green for unicorn themed snacks…we separated the mixture in to sections and mixed in the colours, before combining them all again in the container to set.  You can use separate bowls to keep the colours separate more easily if you like.
Colour Combo Ideas
Halloween – Orange, Purple and Black
Christmas – Red and Green
Rainbow – Go crazy and add every colour of the rainbow!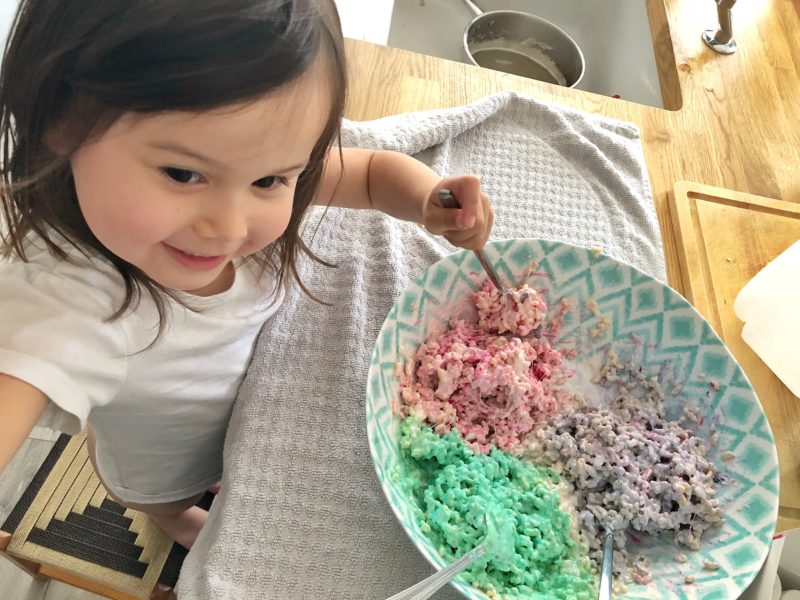 Tip – wipe a little butter around the container before putting the mixture inside to make it easier to remove once set.  You can also press the mixture down in the container with the base of a bowl if you find it very sticky.
After an hour or two in the fridge…remove, cut and serve!
Yum!
What I love about this rice crispie cake recipe is that it is so quick and easy, you can afford to be creative with the children.  There are endless possibilities…add chocolate chips, or icing on top…add some vanilla flavouring or peanut butter.  With this recipe base you can let your children's imaginations loose in the kitchen.
If you make these at home I would love to see them! Tag me on instagram at @ever.after.with.kids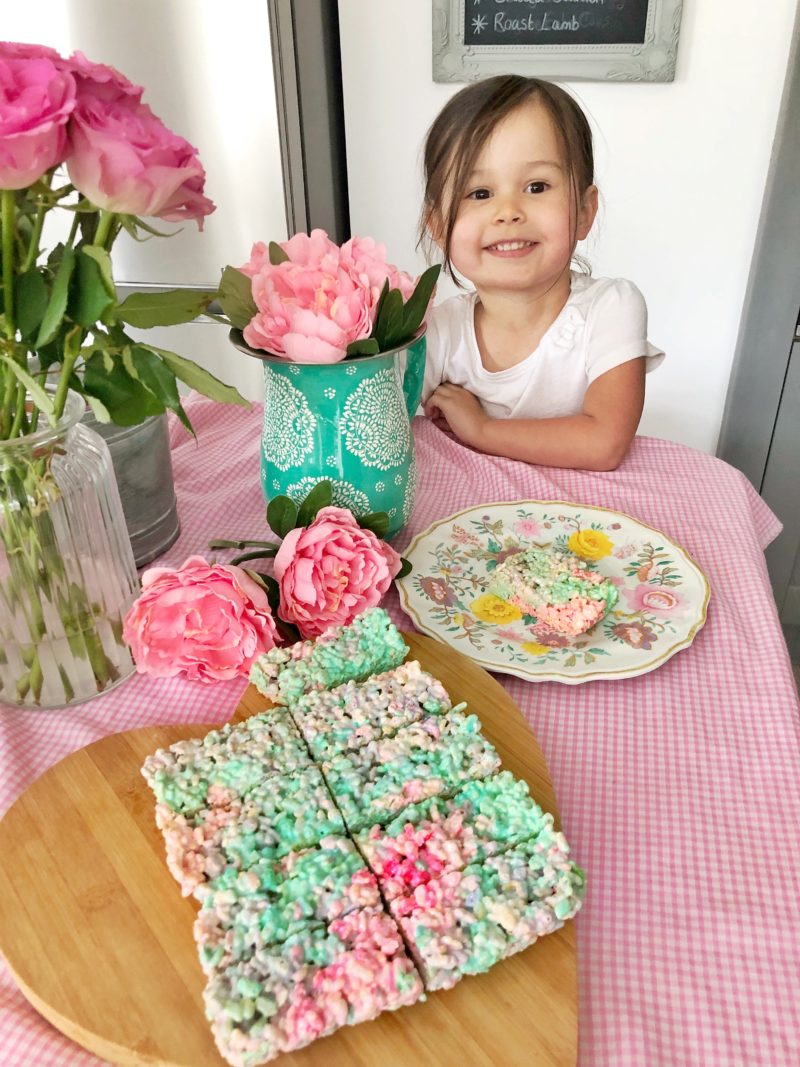 xx
Kate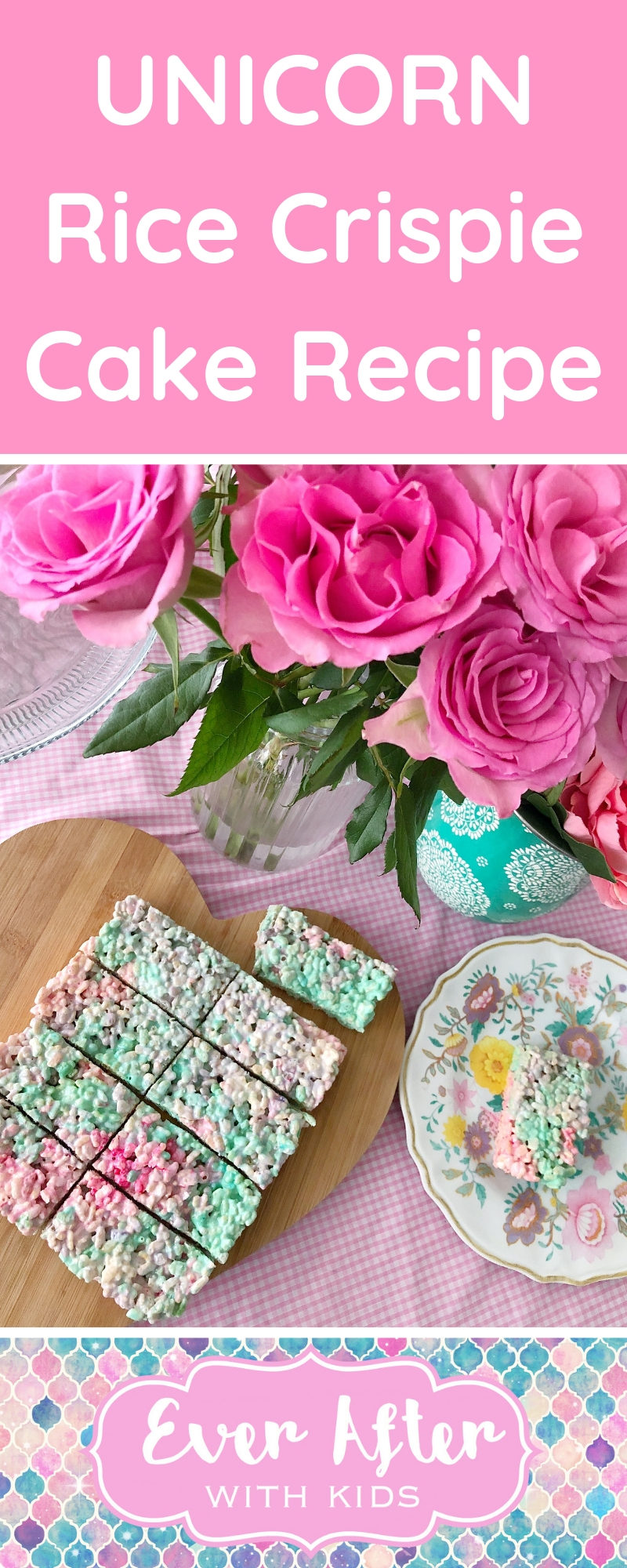 Why not check out this recipe for banana and yogurt cake?