A little roundup post for some of April's most worn items of clothing this summer…
(I've put links where I can!)
This adorable little Boden dress, I love the quality of Boden clothes and the bold and bright style they team with traditional clothing shapes.  They are a little pricier than your average high street shop but they're also higher quality in my experience.  They have regular sales too which are always very good…that's when I tend to buy!
Teamed with the Marks and Spencer girl's shoe of dreams.  They are last season and have lasted ALL YEAR.  They go with everything!  They're looking a little scruffy now and she's just about outgrown them…will be on the lookout for this year's version and will be buying for both my girls for sure.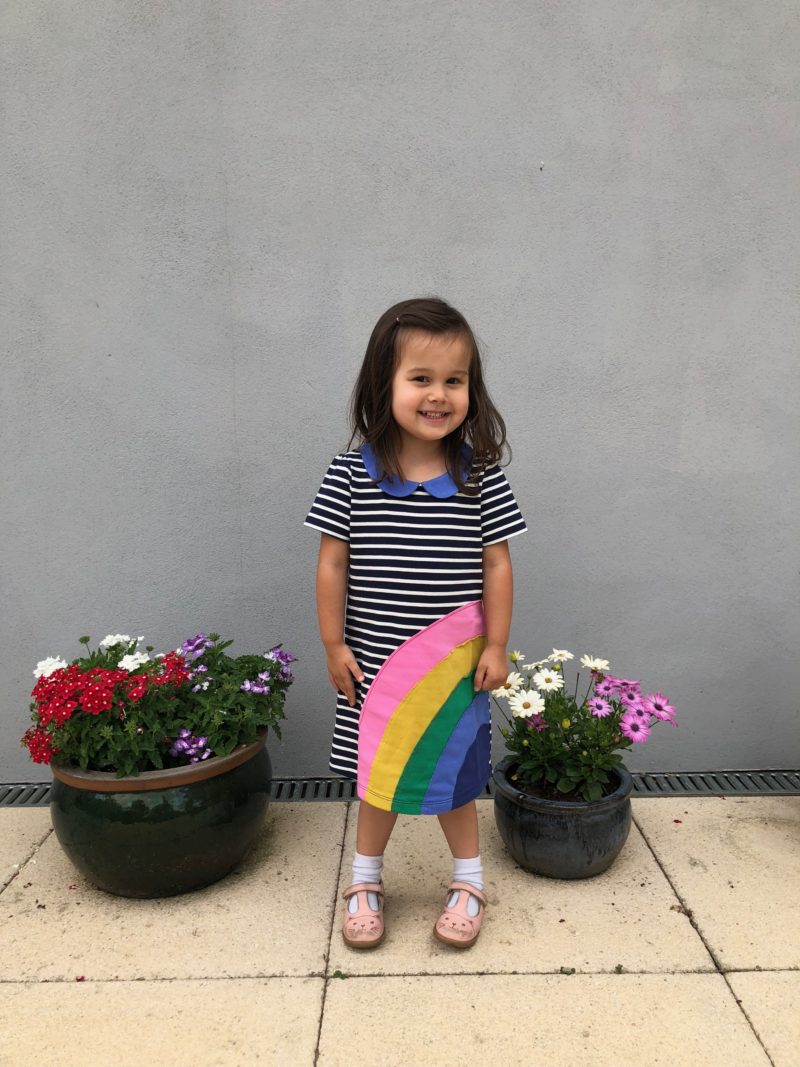 This stunning dress from La Coqueta – every time April wears this dress she gets compliments from strangers.  It's pretty and traditional, and also season proof…she will be wearing this well in to autumn and winter teamed with some tights and boots!  Also very impressed with the quality of this brand, I will be buying from this brand in the future.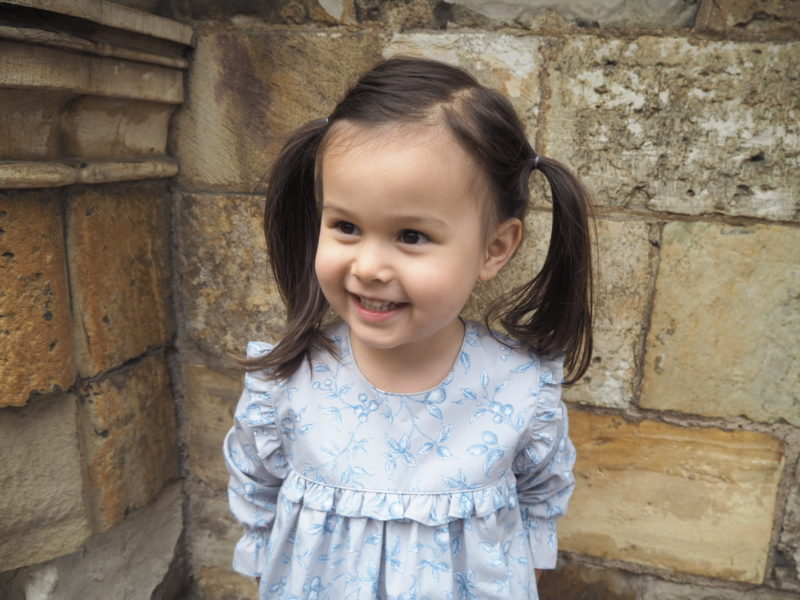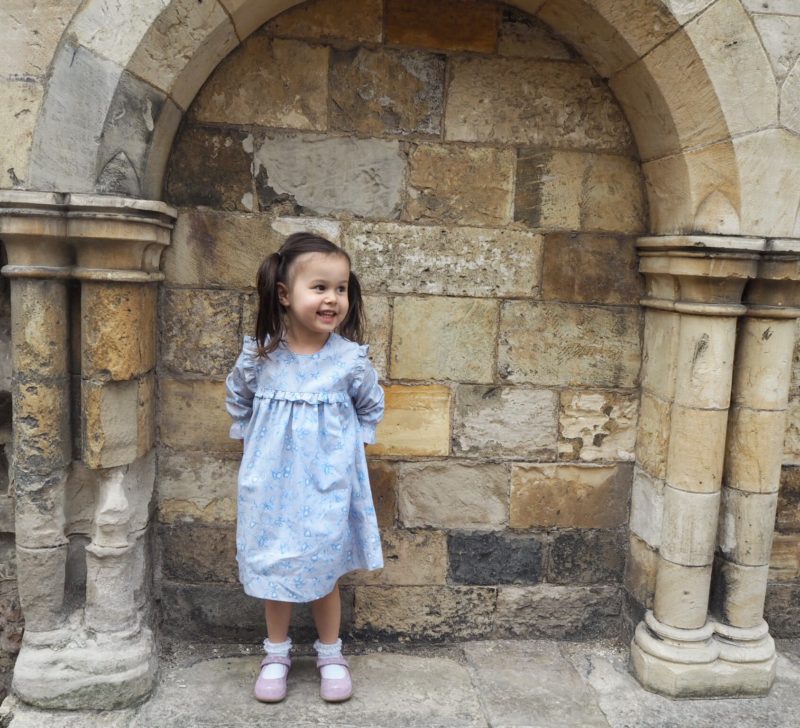 This super cute fish dress by Maxomorra (which I tend to buy from Babipur).  April loves this, it's bright and summery and comfortable.  Some of the new season Maxomorra isn't as bright sadly, but there are still lots of old season brights available at Babipur and also some other independent stockists if you search for them.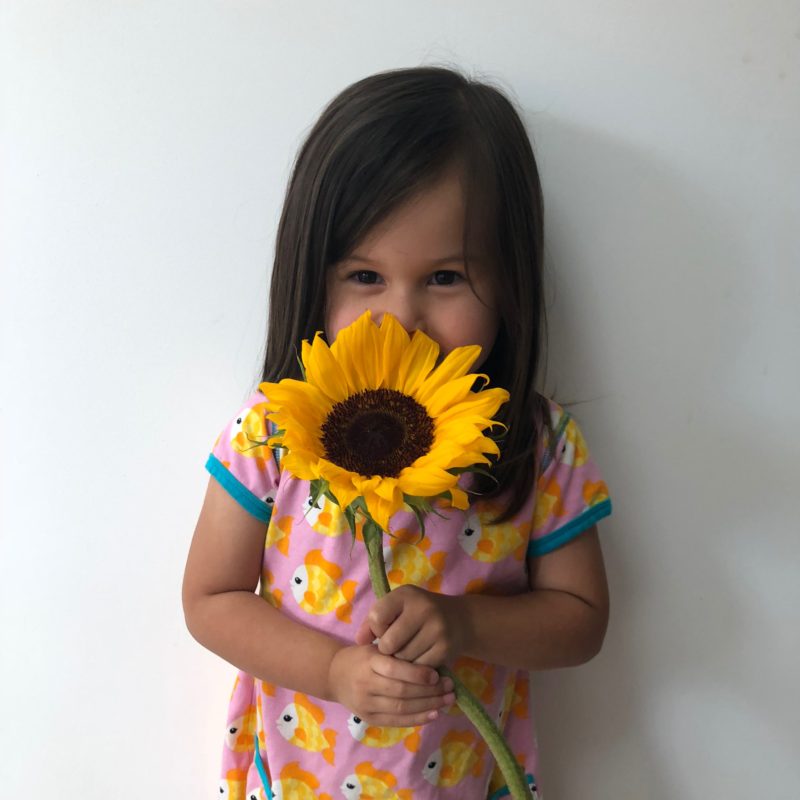 The adorable duck jersey dress from JoJoMamanBebe that has seen us through the entire summer.  So comfy and cute, but also has a double whammy of SLEEVES and POCKETS! Win!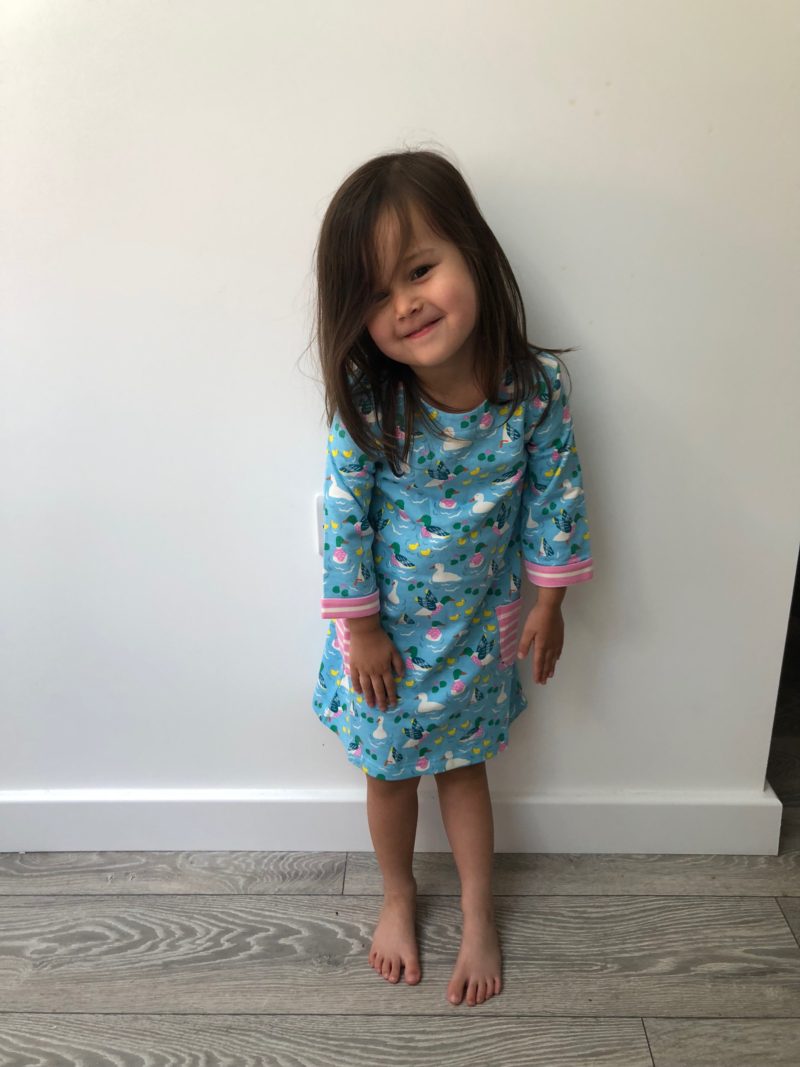 This light as air London dress from Monsoon…I love these dresses, they are so low maintenance and the coolest comfiest thing I could put on April when it was roasting hot this summer.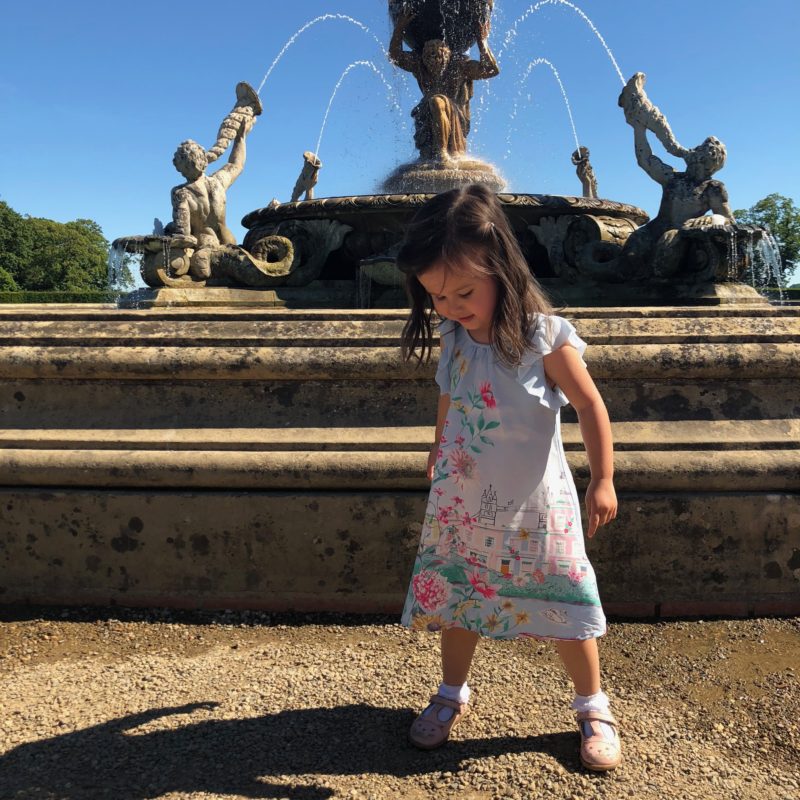 This pretty little ditsy Next jersey dress which along with a few others is £10 for two at the moment…I obviously picked up a matching one for baby Ariel!
The shoes are also from Next but sold out.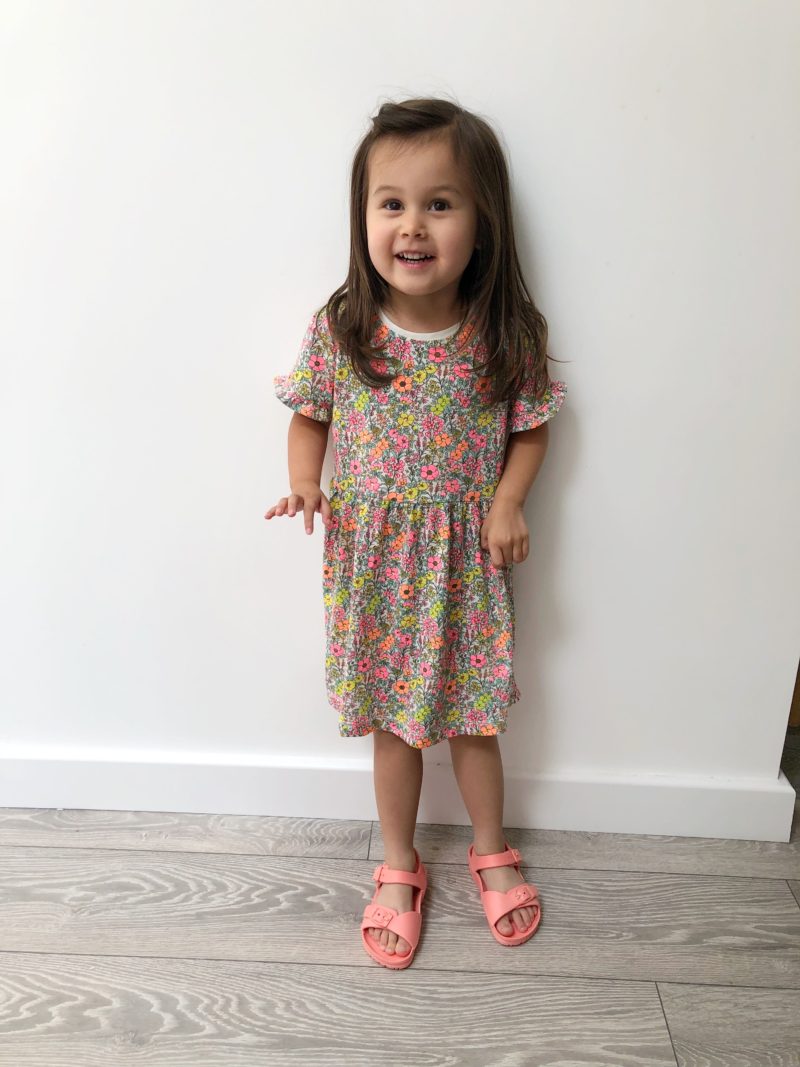 Another super cute and super comfy jersey dress from JoJoMamanBebe – I love how easy their dresses are to wear and dress up or down.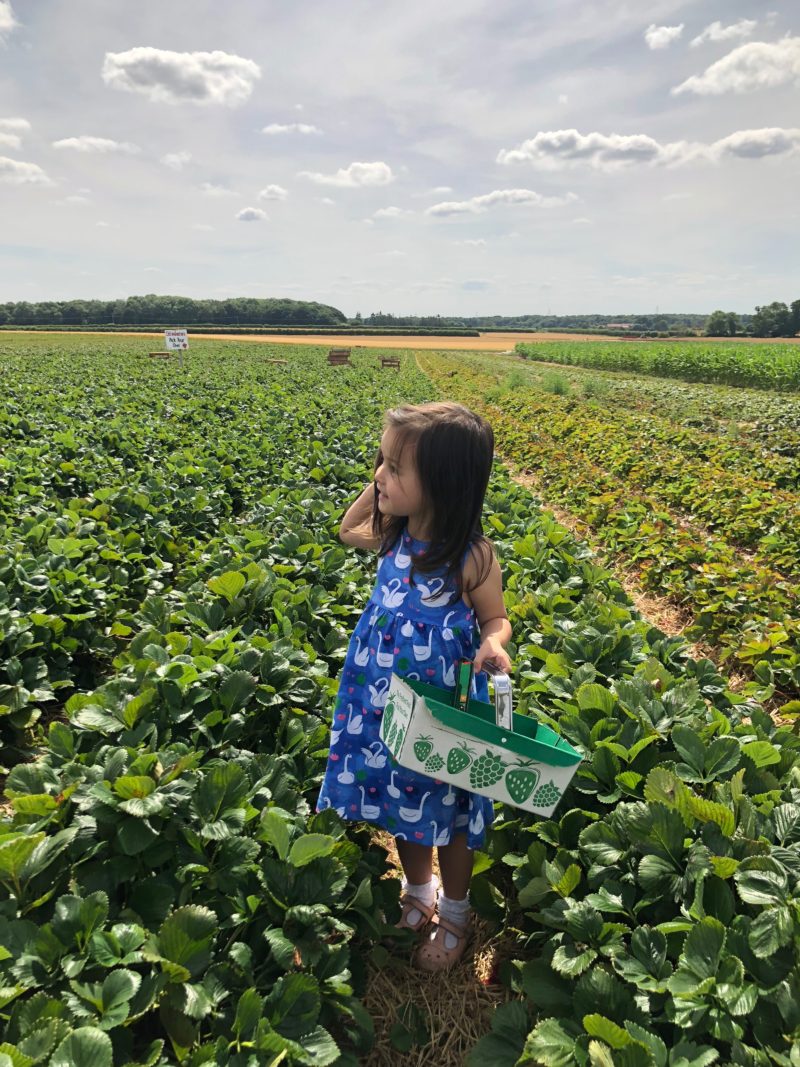 And lastly, if you follow me on Instagram you will have seen April wearing this fab dress from George at Asda non-stop!  It was part of a two pack for £7 and has been the biggest bargain of the season…she has worn it so much it's looking pretty scruffy now – the sign of a great summer!