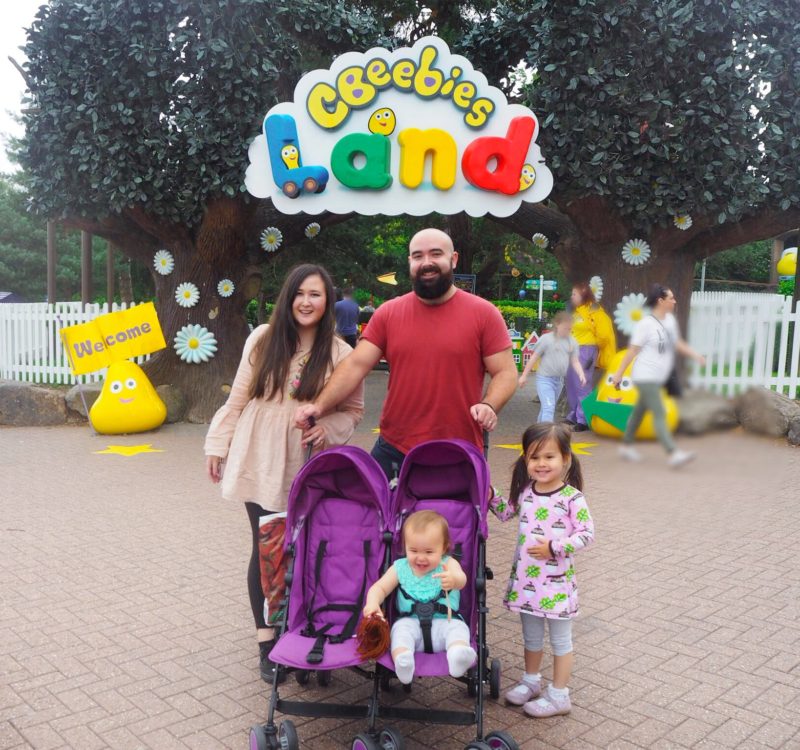 We have just returned from a fun filled family mini break at Cbeebies Land (Alton Towers) and I thought I would compile a list of hints and tips for anybody planning to go while it is all still fresh in my mind.  And while the Justin's House music is still ringing in my ears.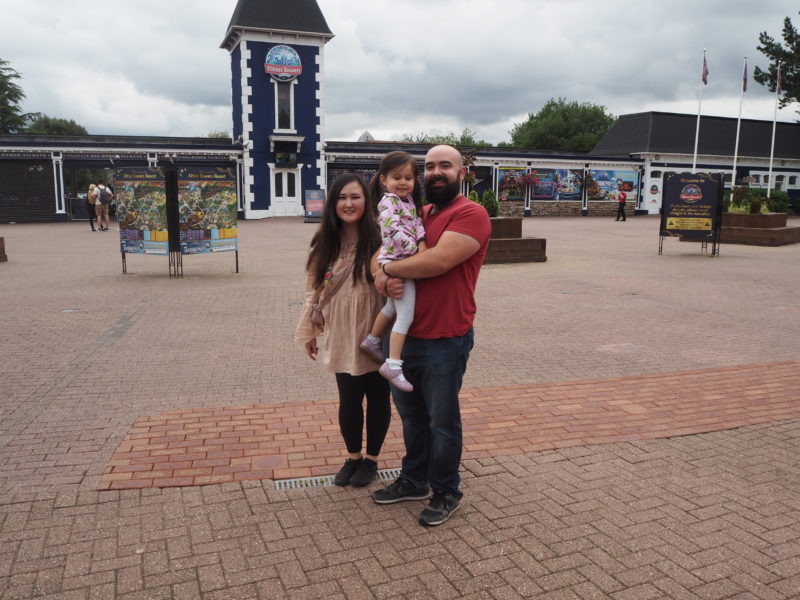 Here are some tips that might help make your visit a fab one…
Pick your days wisely
If your kids are not school age…make the most of that and go during term time.  On a weekday.  It will be so much quieter and queues will be a lot shorter.
Download the App
There is a free Alton Towers app that gives you live queue times, great for planning your next move.  It also has a map and day planner.
Grab a paper map on your way in
The map on the app is a bit crap…it's very hard to decipher and the paper map is loads better.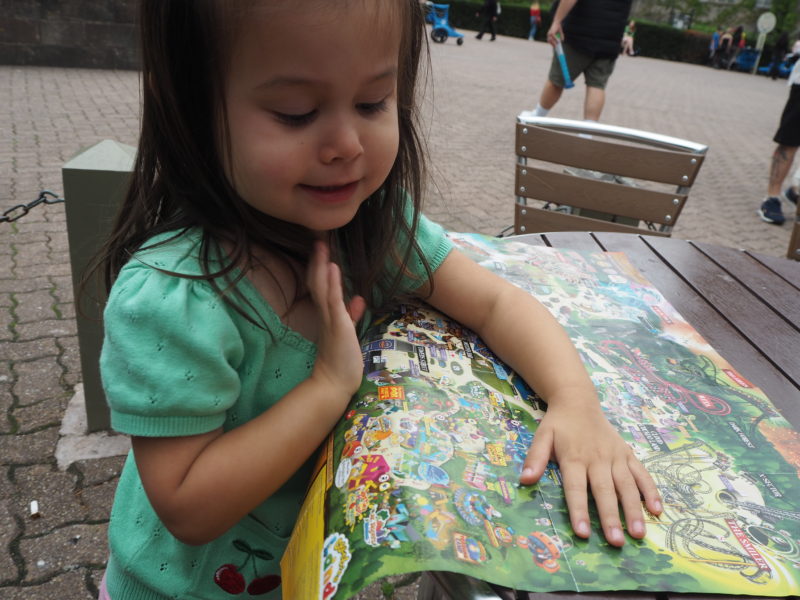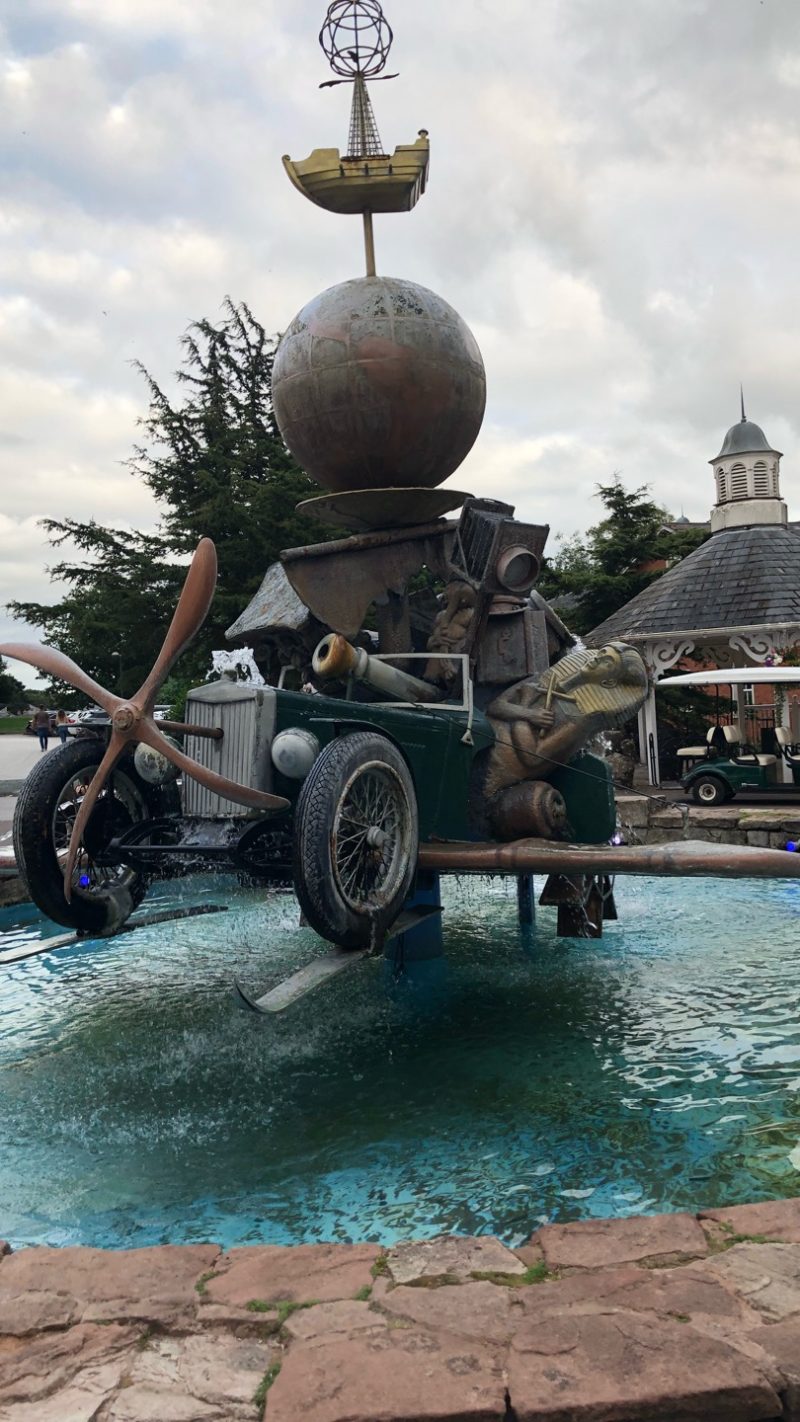 Wait until the kids are 0.9m tall if possible
That seemed to be the height minimum for most of the Cbeebies rides.  April at 3 years old was able to go on everything…Ariel at 18months only went on the In The Night Garden ride.  She had lots of fun in the play areas though, but next time I will wait until she can enjoy it fully before booking again.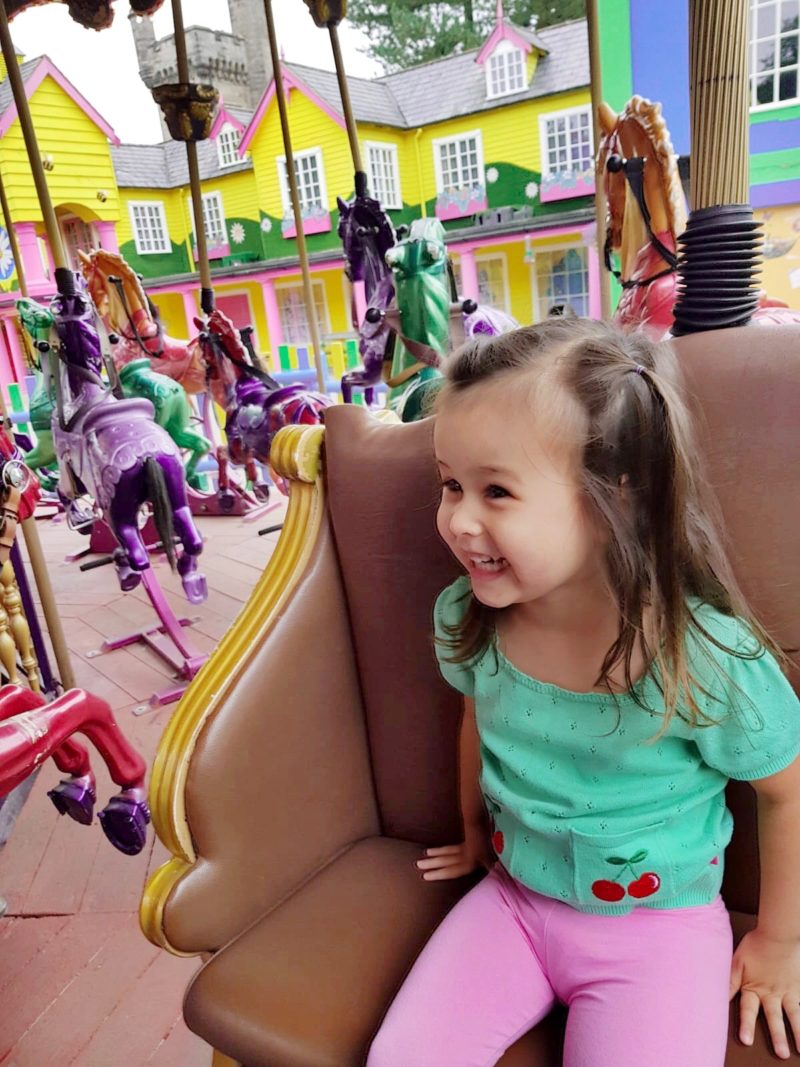 Try to stay overnight
There are a lot of advantages to staying over night at one of the Alton Towers hotels…one of them is early access to the park.  We were able to enter the park at 9:30am before the doors opened to the general public and brilliantly Cbeebies Land is one of the attractions that is open early for hotel guests (along with a few of the grown up rides, when we went it was Oblivion, Wicker Man and Enterprise that were open early for us) which means you can hop on the popular rides before the big queues start forming.  It's a long day for little ones too so staying on site meant we weren't two hours from home and having to drive back on the same day.  It also worked out not that much more expensive than just paying for a day's entry as we managed to bag one of their regular promotional deals.  We got two days worth of park tickets for the four of us, entry to Splash Landings water park, a game of mini golf, a family room for the night and breakfast all for £170.  Having two days in the park also takes a lot of pressure off and means you can relax and enjoy yourself a bit more.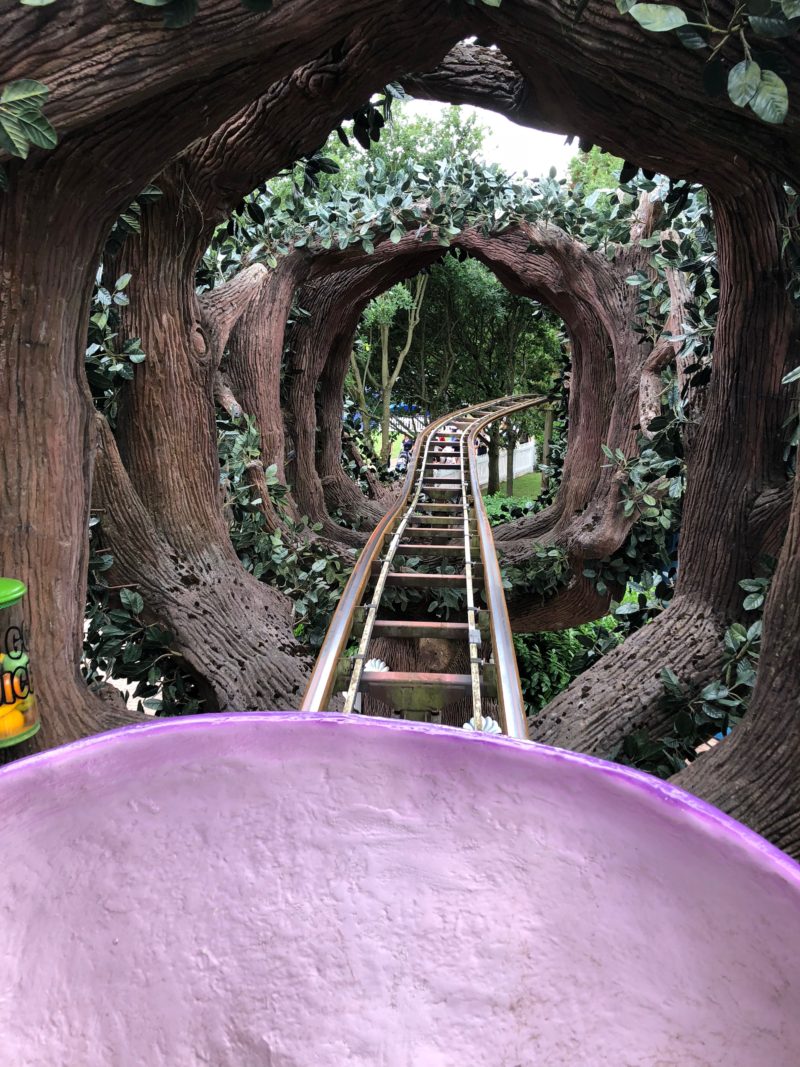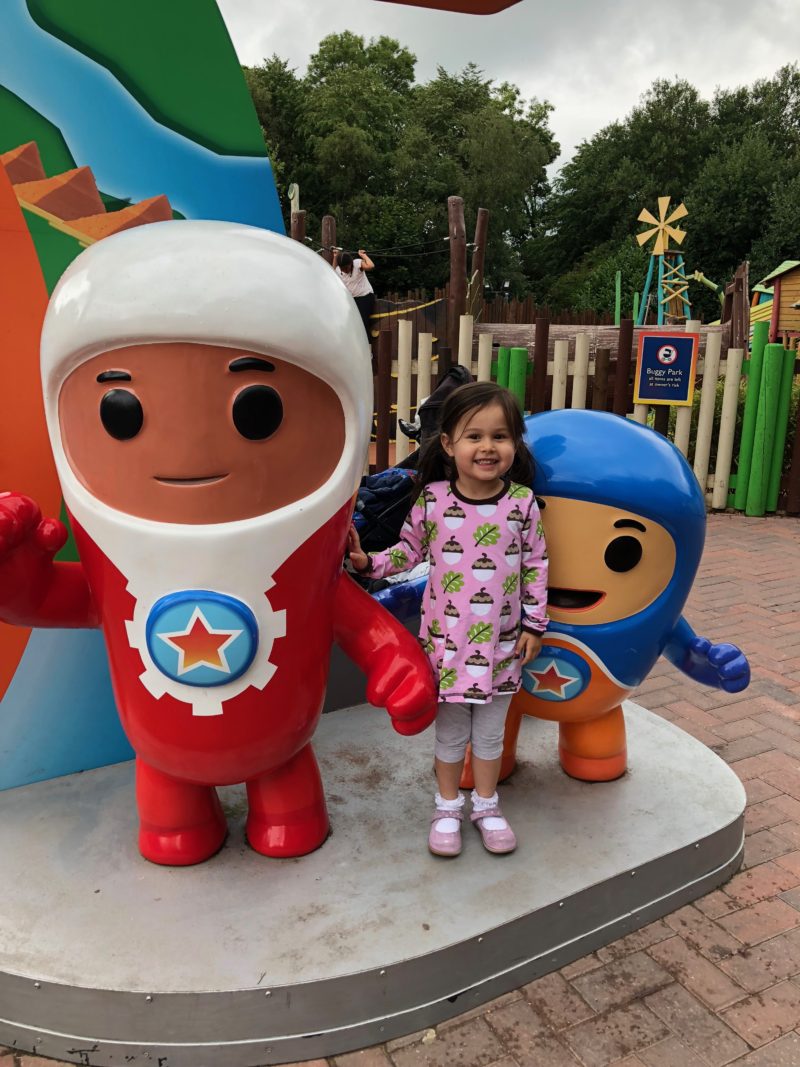 Which hotel?
I believe if you stay at the Cbeebies Hotel you often get given priority passes for some of the rides in Cbeebies Land, there are also lots of character appearances at the Hotel and Cbeebies themed entertainment.  It is a little bit more expensive though.  We stayed at Splash Landings Hotel which is the cheapest of the Alton Towers hotels and we found it to be basic but lovely.  There was generic children's entertainment and lots of fun things for kids like colouring and building bricks and fish tanks etc.  To be honest, I think after a full day of Cbeebies themed fun in the park I was glad to get away from it for a few hours before returning again in the morning.  For the full 360 degree experience though maybe it's worth the extra cost for those that want it?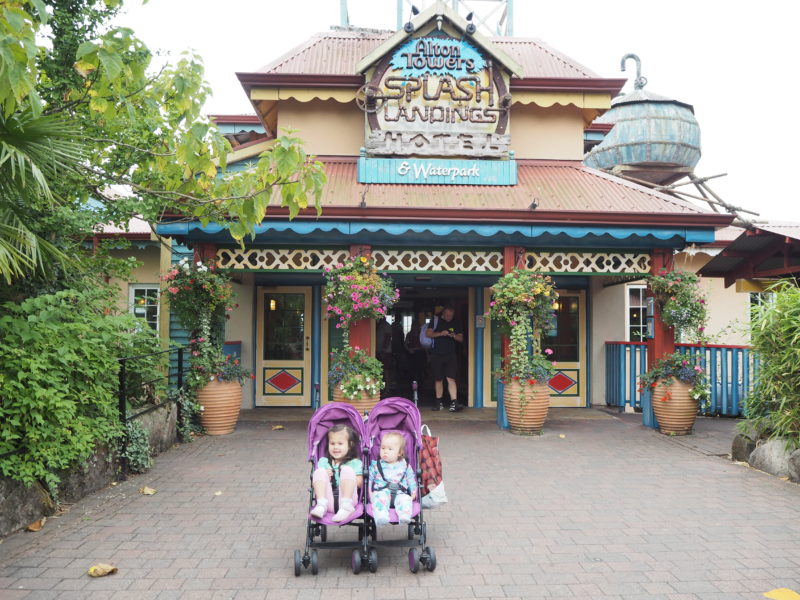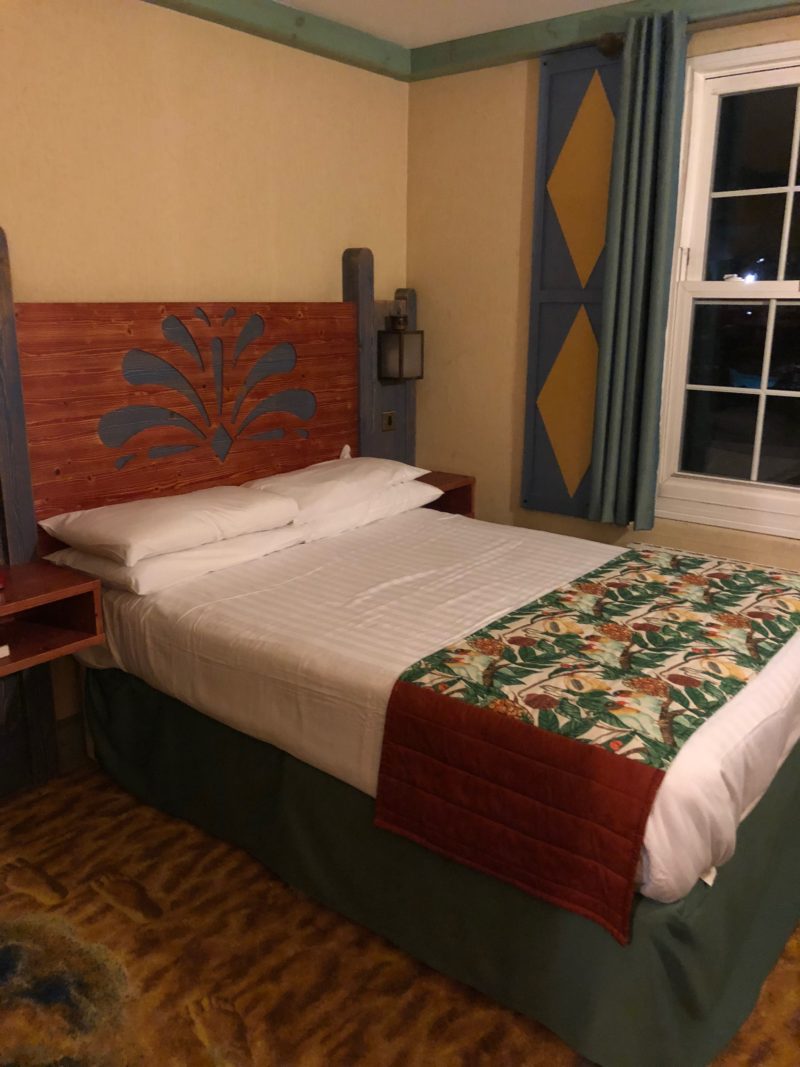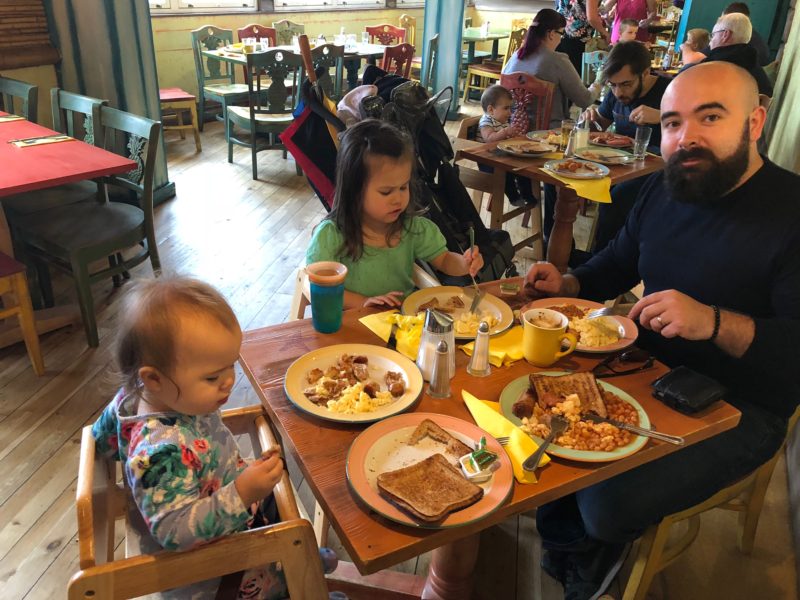 Take snacks! And drinks!
The food and drinks at Alton Towers are really rather expensive…£2.40 for a bottle of water…perhaps there are water fountains…I didn't see any though.  £8ish for a burger.  Also not that many places to sit and eat considering the size of the place.  I was glad I stocked up on snacks and drinks for the kids…just in general but also to keep them happy whilst queuing too.  By day 2 we had almost run out though so next time I will take even more!
Grab a refillable drink bottle
We got one of these for £7 on the 2nd day after all our drinks were gone, it can be topped up for free at most of the food kiosks in the park (annoyingly not in Cbeebies Land though).  Much better value than buying individual drinks.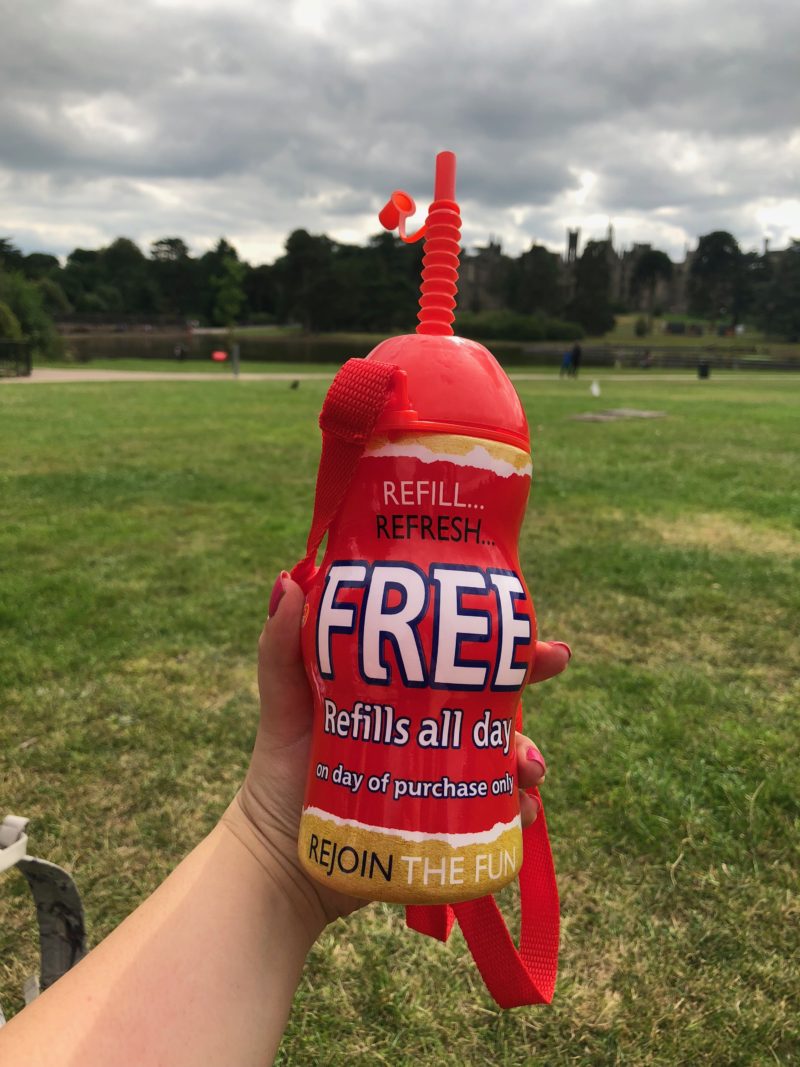 Plan for the weather
Check the weather and plan for it, raincoats and umbrellas…or sunhats and cream…most of the queues are outside and exposed to the elements so we would have been in a bit of a pickle if it hadn't been mild and cloudy on the day of our visit (thank goodness).
Take the buggy/baby carrier
It's a big park and there is a lot of walking to do, and waiting, and the whole thing is pretty exhausting so your little one is probably going to be in desperate need of a nap at some point.  So was I but sadly I didn't have a lovely buggy to sleep in like my little ones.
Visit Cbeebies Land early and then late
The queue times during the day can be up to an hour.  Now, I don't mind waiting that long for an awesome life changing thrilling ride of a lifetime…but for Postman Pat's 1 mile per hour van ride…I just can't.  So much better to go early while the queues are little, and then early evening again when it's quietened down.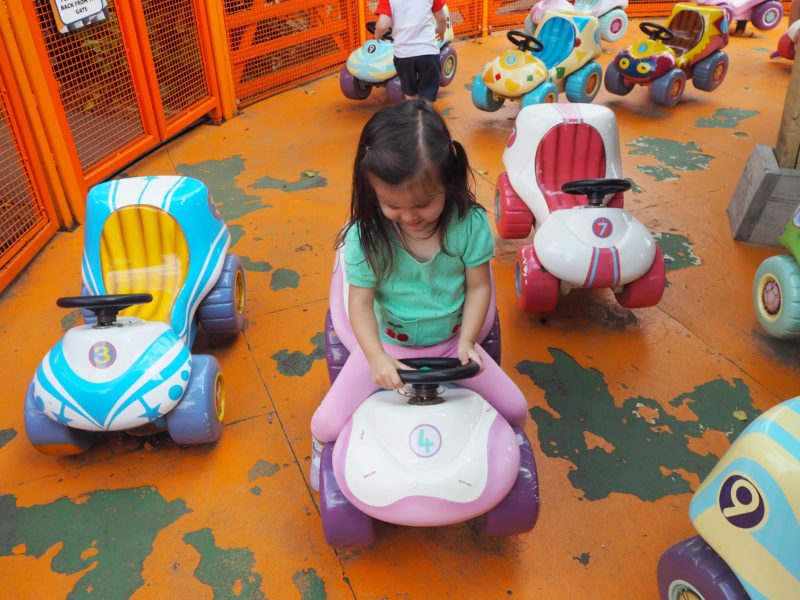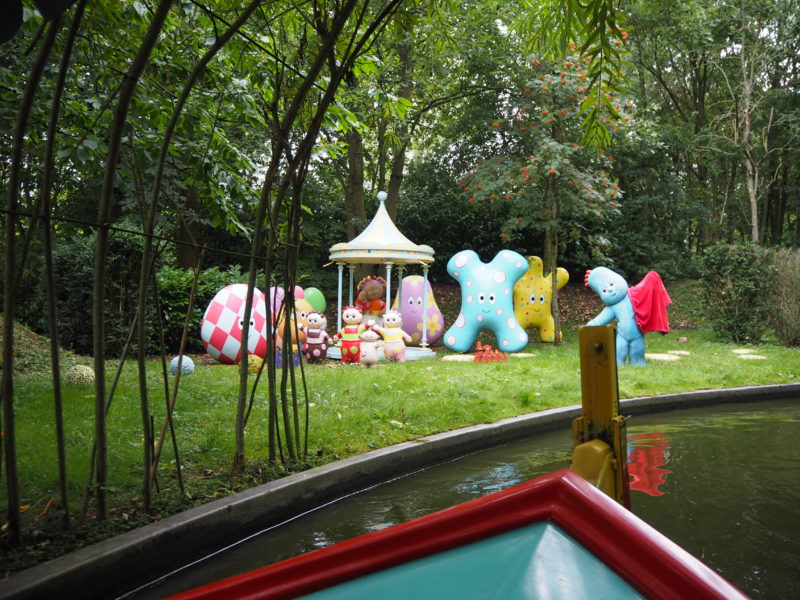 Non-Rides
There are so many other attractions to entertain the little ones in Cbeebies Land when the ride queue times are ridiculous.  Nina's science lab was lots of fun, as was Charlie and Lola's house where there was a little ball pit and play area.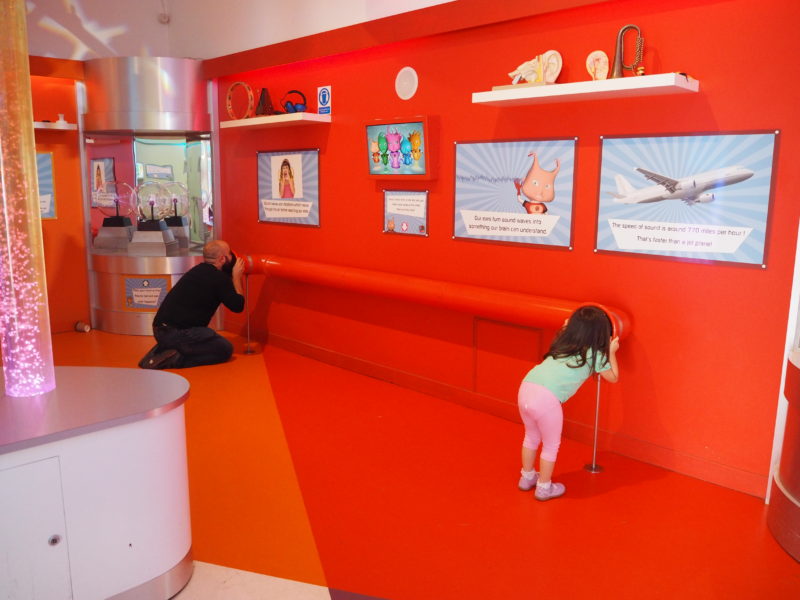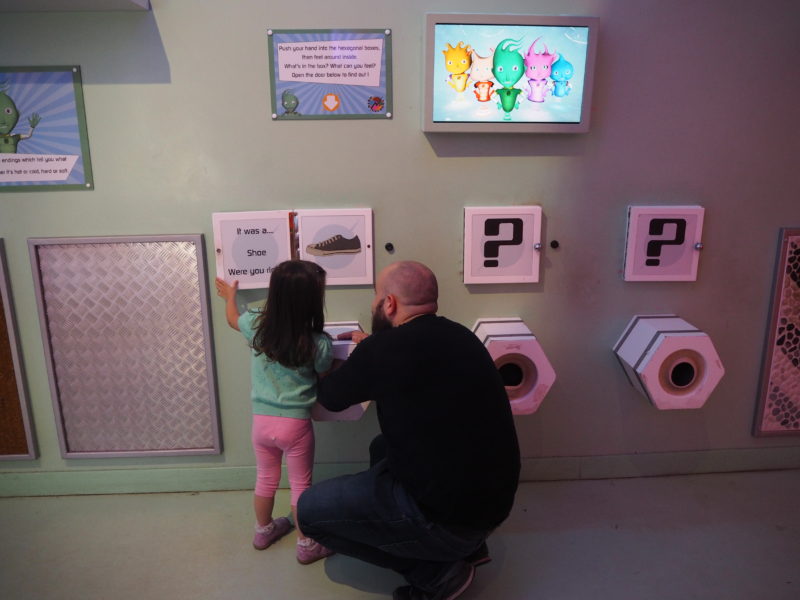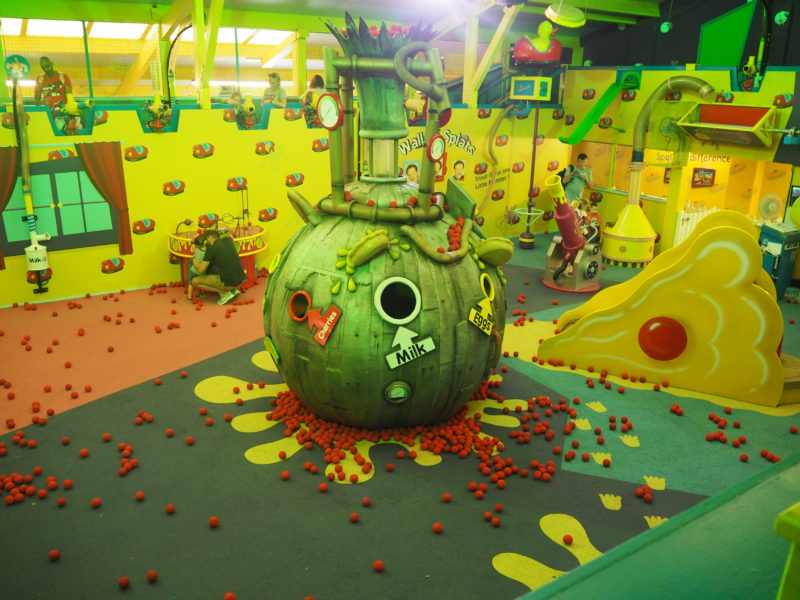 Character Meet and Greets
Occasionally some characters just walk about the park, but most of the time you have to go and see their show in the Big Fun Tent in the middle of Cbeebies Land and then you are given the option to queue to meet them afterwards.  The show times are on the board outside the tent so check those out early on so you don't miss your favourites.  Also worth asking if there will be any other meet and greets not listed as we met Iggle Piggle and Oopsy Daisy after overhearing a staff member mention what time they'd be in the tent…it wasn't listed on the board and was quiet as a result.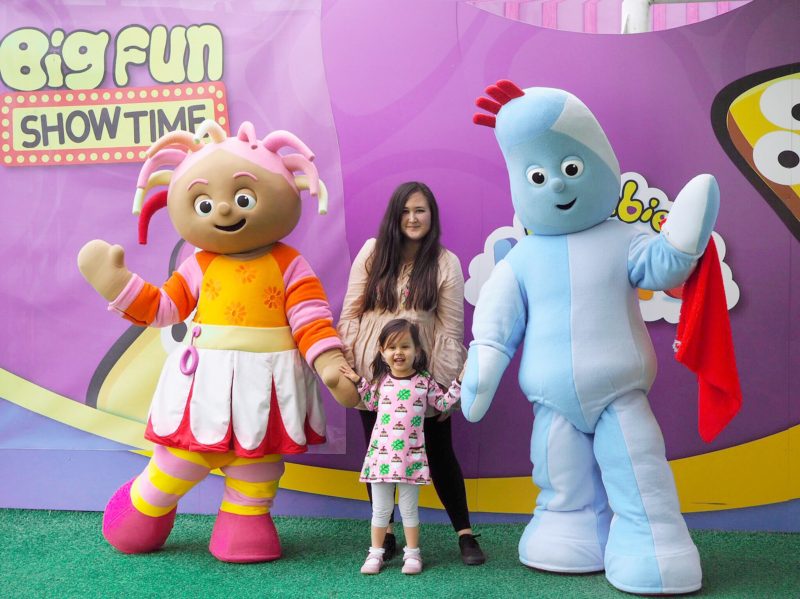 Venture out in to Alton Towers
There are lots of other child friendly attractions in the rest of the park, so in the middle of the day when the queues start getting silly in Cbeebies Land I'd definitely recommend checking the rest of the park out.  There is a lovely Sealife Centre in Mutiny Bay, and lots of children's rides in Cuckoo Land…there are also some lovely manicured gardens to walk around in the middle of the park which would be perfect for a stroll if the children are napping.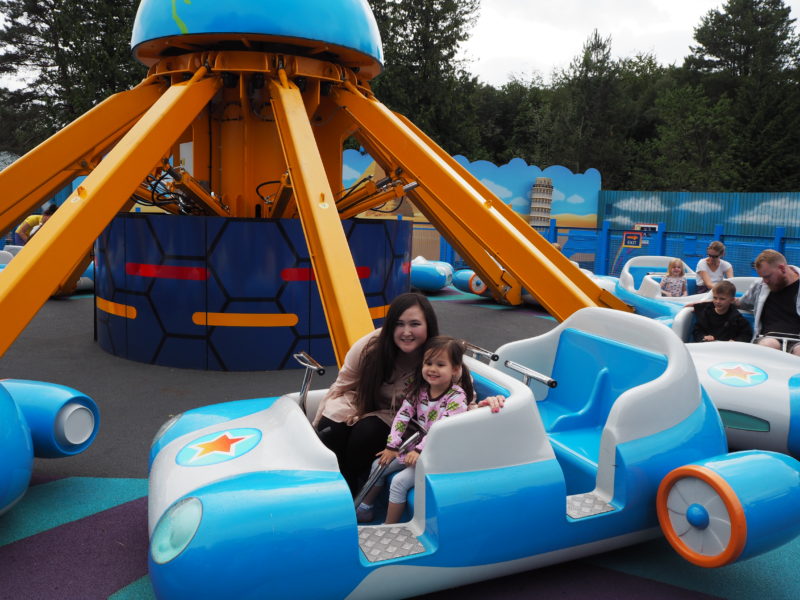 Take Calpol
It costs £6 to buy on site. Ouch.
Leave either early or late
The park closed at 6pm while we were there, and on the night we stayed we saw the pandemonium that was the car park exit at closing time.  After queuing all day for rides and for food and for drinks…I can't think of anything worse than sitting in the car for another hour queuing to leave the car park.  We thanked our stars we were staying the night, and vowed to leave it a good hour or two before we even attempted to leave when the park closed the next day.  We went back to the hotel (even though we had checked out already) and got the girls in to their pyjamas and let April watch the magic show before leisurely loading up the car and then leaving around 7:30pm.  There were no queues and we drove straight out.  Perfect!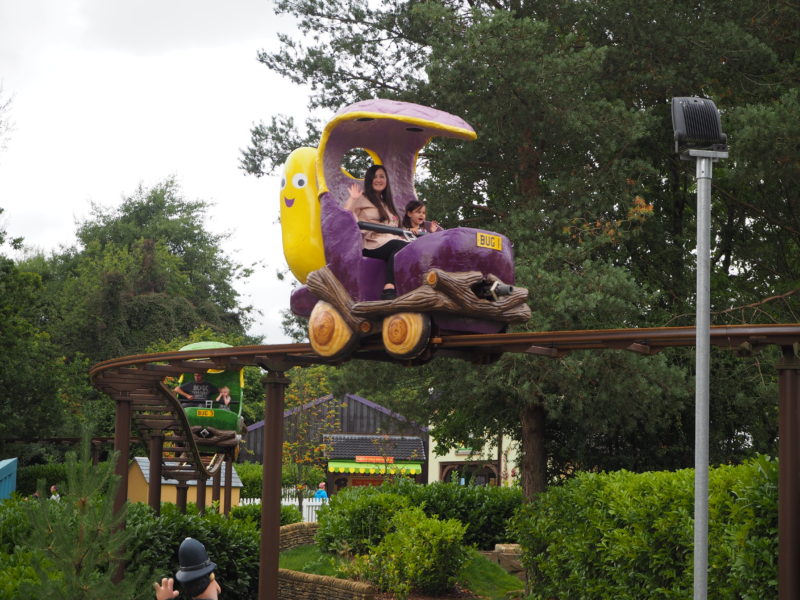 Verdict
We had a fantastic family getaway at Cbeebies Land in Alton Towers, would definitely recommend for little ones.  We stayed one night and packed so much in we felt like we had been on holiday for a week by the time we got back home.  Travel with kids can be daunting at times but Alton Towers was a great option for a family staycation.  April is still raving about all the fun she had and all the things she did.  She will remember it forever I think.
Although for one night £170 is a little pricey, it still worked out at excellent value for money with the two days park entry and water park access included as well as accommodation, and the kids had the time of their lives.  And seeing how happy they were dancing along with Hey Duggy or waving frantically from the Go Jetters ride…that's just priceless isn't it.  As a rare treat it was absolutely worth the money.
If you have a little Cbeebies fan, I wouldn't hesitate to book a visit for a family day out or mini-break.  It's a guaranteed hit.  I'm already thinking about our next stay when Ariel is a little bigger…maybe next time we will brave the Cbeebies Hotel?  I don't think Grumpy Husband would appreciate Mr Tumble staring down at him in his bed…which makes me want to book it even more…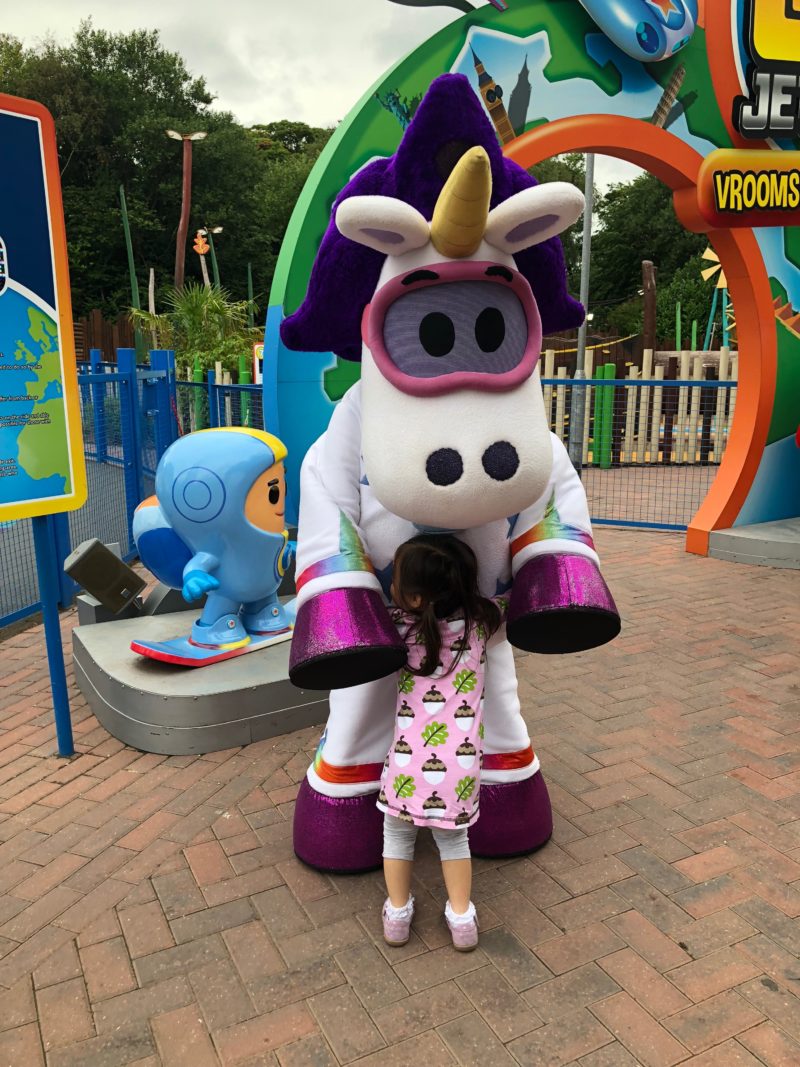 For more information on Cbeebies Land and Alton Towers click here.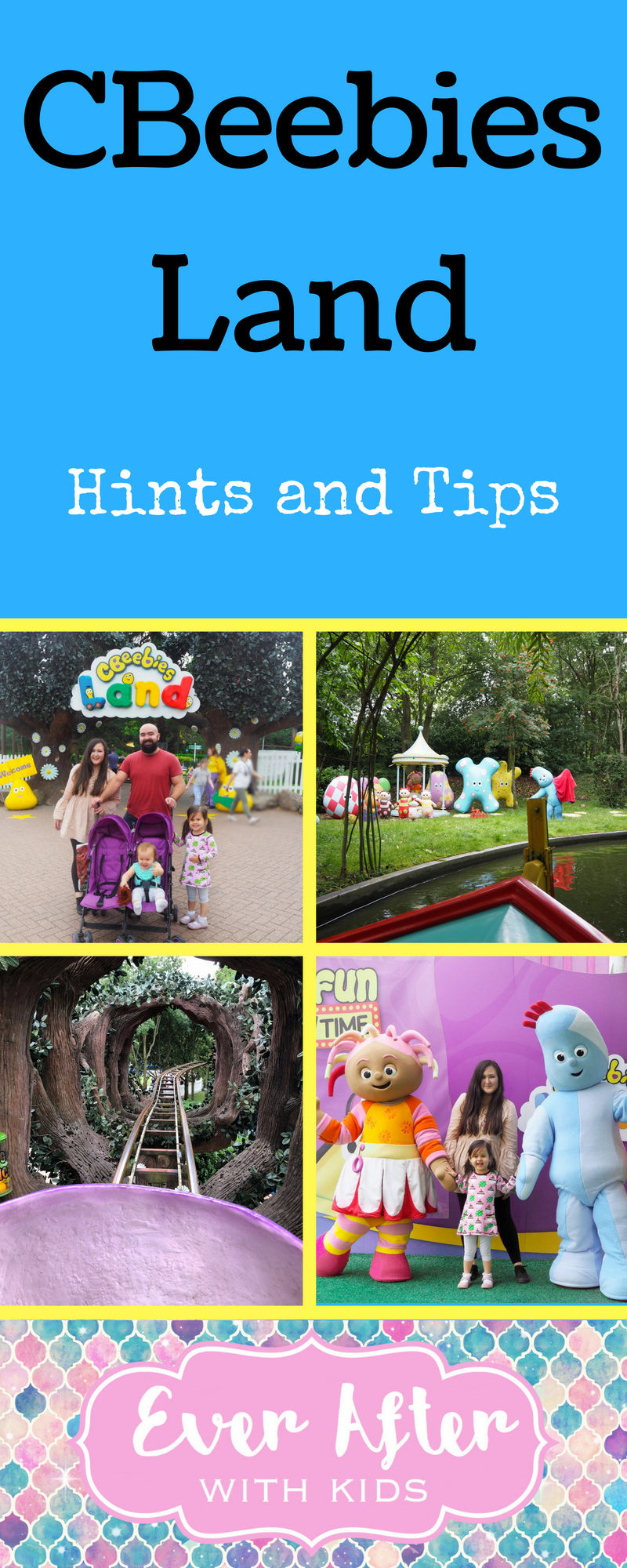 For another idea for a fantastic day out with kids, check out my guide on What To Do In Whitby With Kids.