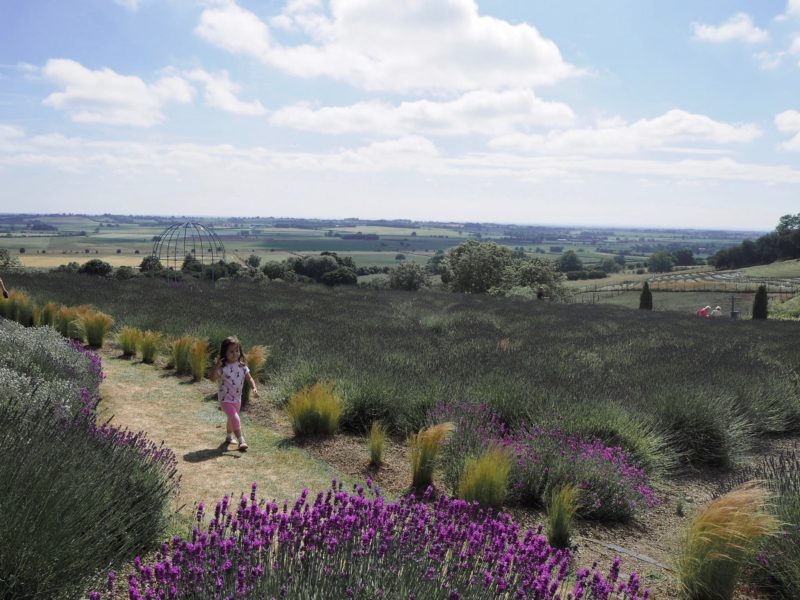 Yorkshire Lavender Farm is a gorgeous little gem in the Terrington countryside on the outskirts of York, and it's a lovely day out with the kids.
Family Day Out in Yorkshire
We visited in July and the lavender was in full bloom, purple flowers stretched across the fields and the bees were busy at work!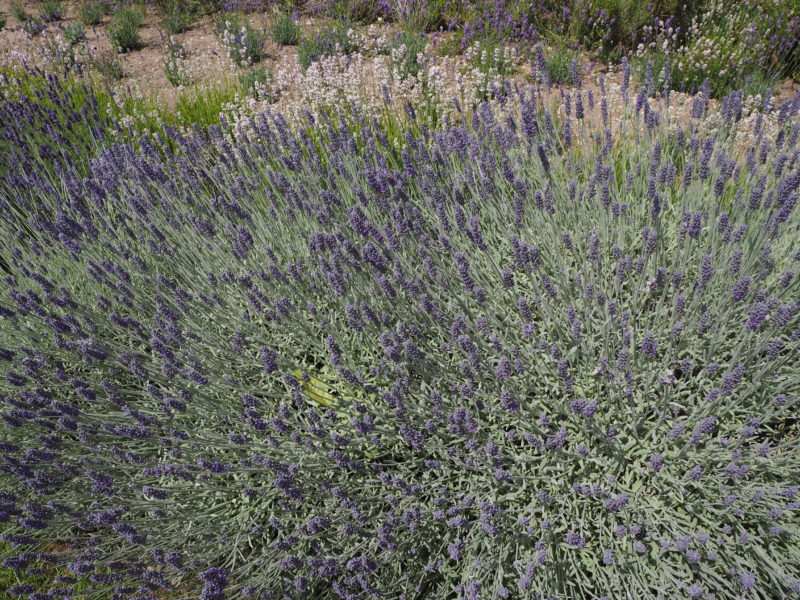 The smell of lavender hits you as soon as you get out of the car (there is a big car park – hooray!) and you are greeted immediately by the incredible view across the Yorkshire countryside and the lavender gardens.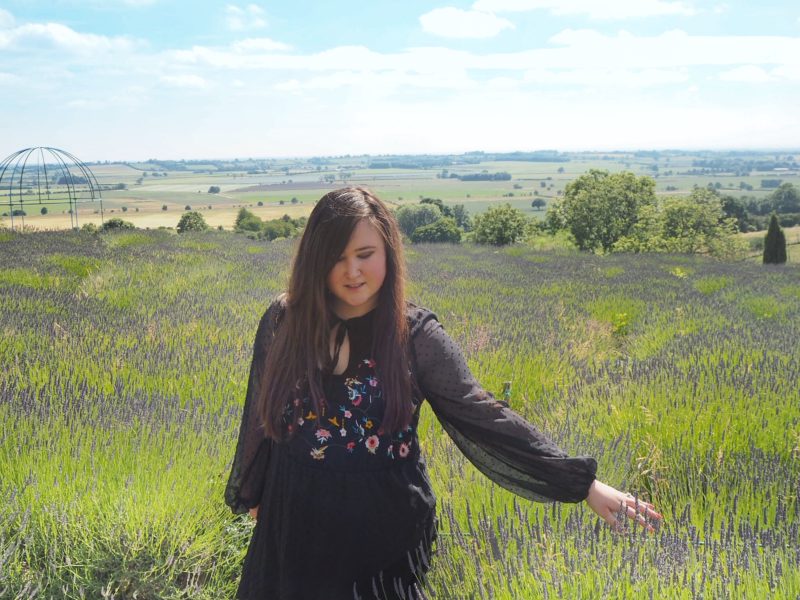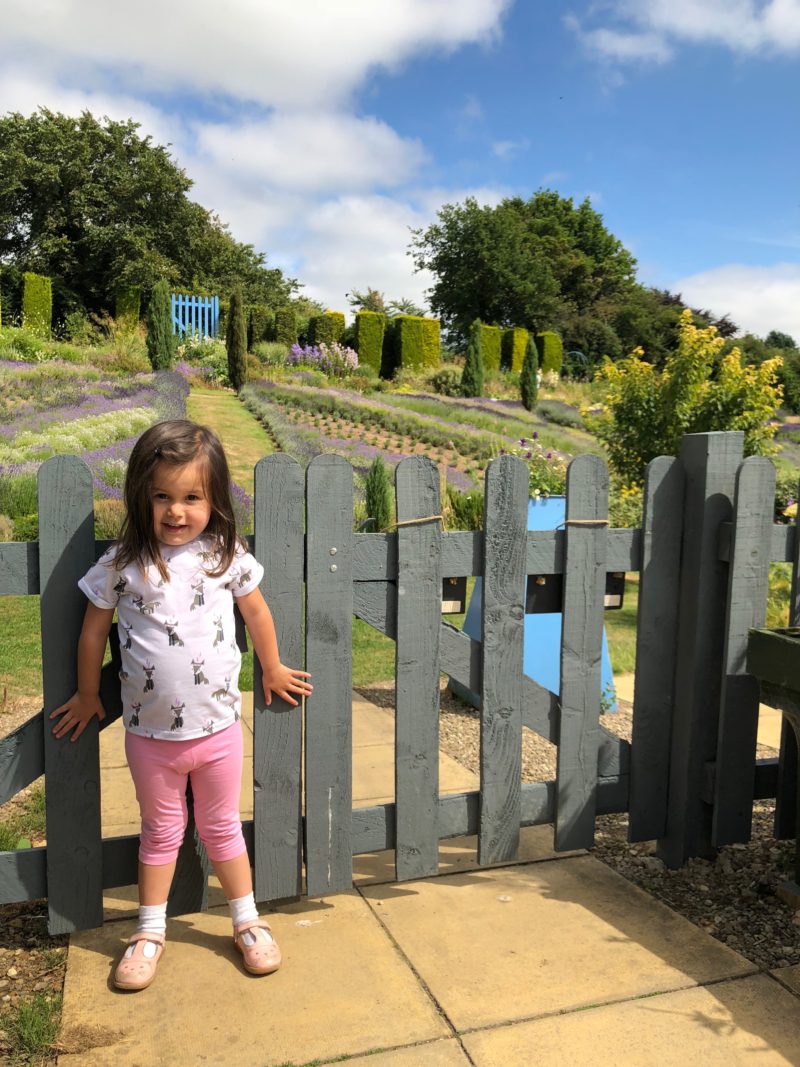 Entry is through the shop where you can buy anything and everything Lavender related, and entry in to the garden shop is free too…April had lots of fun smelling all their different types of mint and lavender.  It's amazing how different they all smell when you can actually compare them! There was a mint plant that smelt just like chocolate…if we go back I will be buying one of those!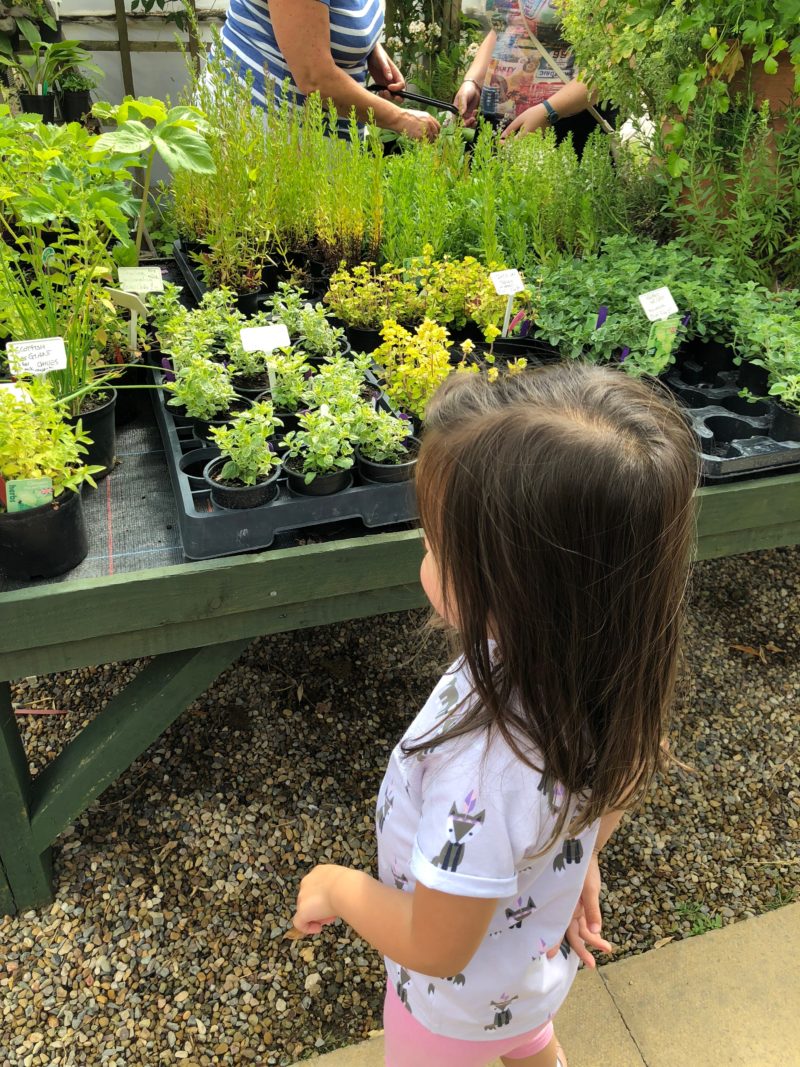 Entry in to the Lavender Fields is £3 for an adult, £1.50 for over 5's and free for littler ones.  There are some lovely little manicured gardens filled with lavender, with some sculptures and benches and some little rolling hills which April had a lot of fun running up and down…Ariel on the other hand was still a bit too little to manage the hills and spent most of the time on her bum!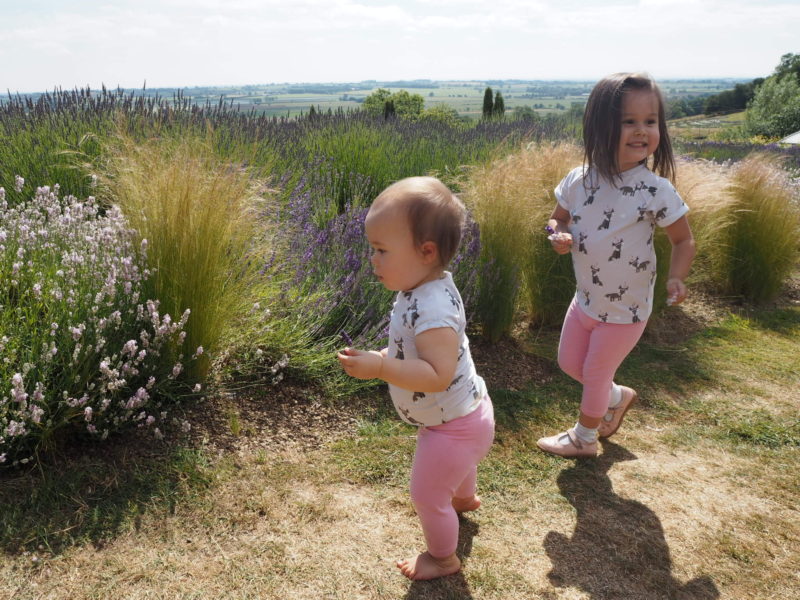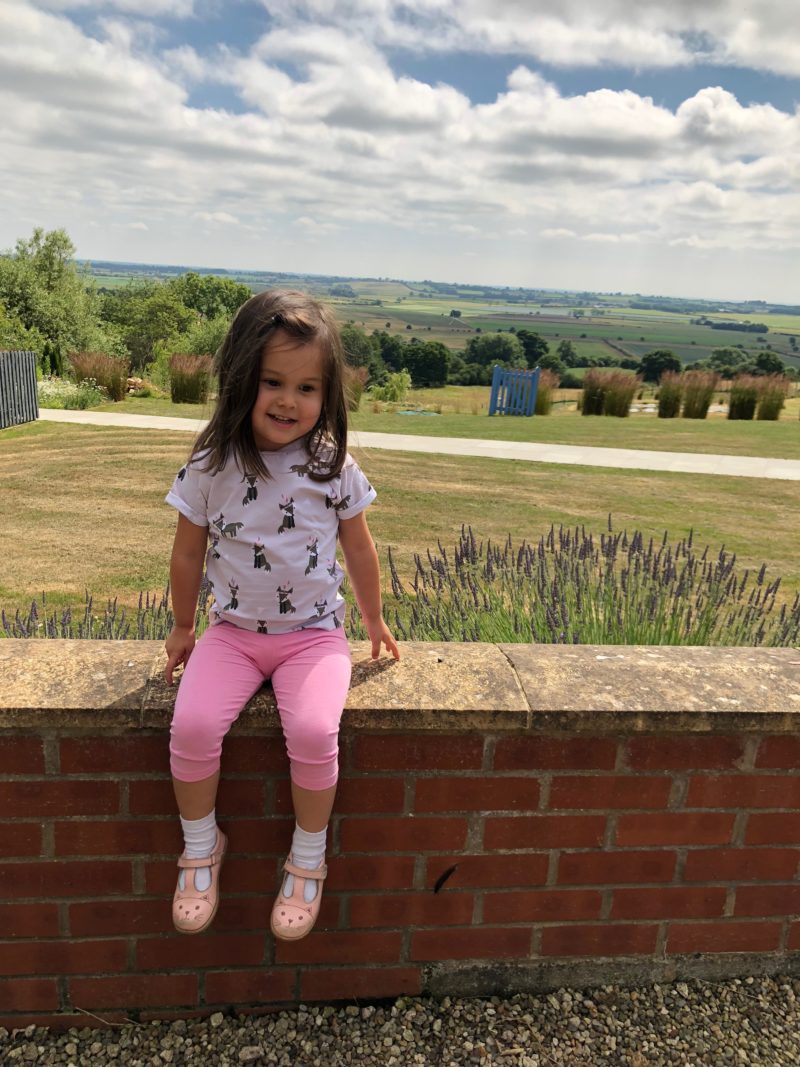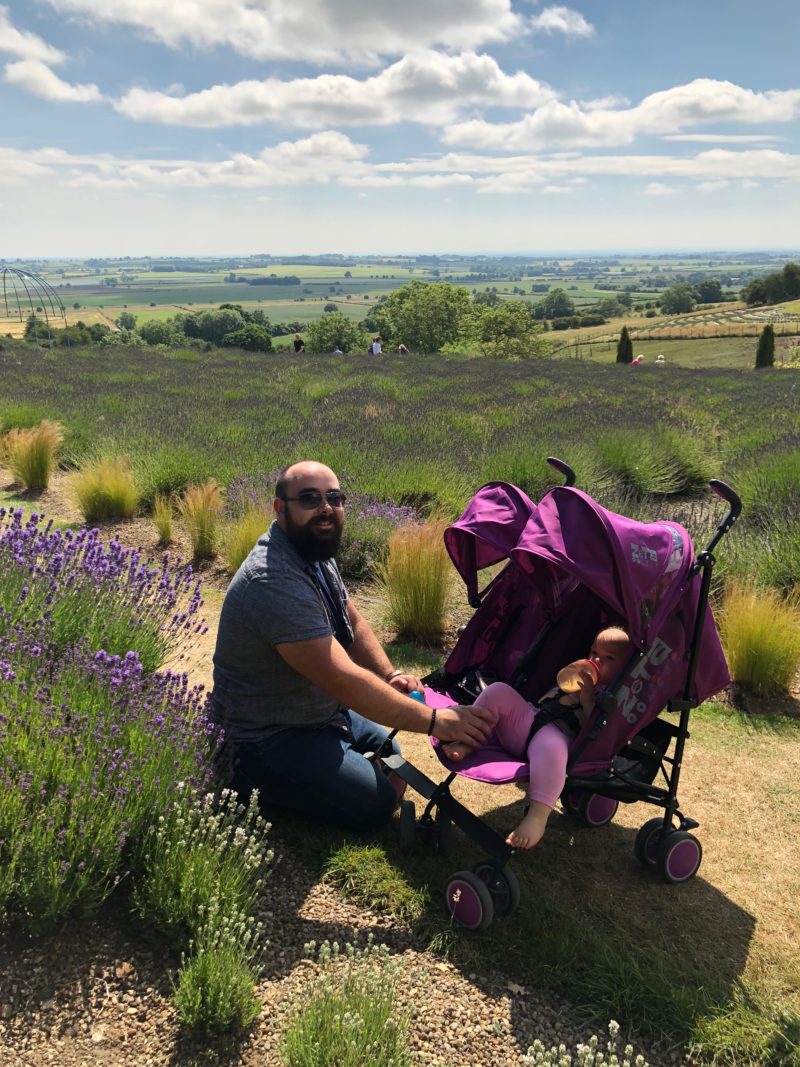 There are lots of perfect picnic spots, as I've mentioned…the view is incredible so just sitting out on a blanket with some snacks would be heavenly.
There is a lovely little cafe serving sandwiches and lavender based goodies…my favourites are the Blueberry Lavender Cheesecake and the Lavender Scone.  I now wish every scone was a lavender one I loved it so much.  You can also try Lavender Lemonade, Lavender Tea, Lavender Shortbread…the list is endless.  After walking around in the fields and the little knee high lavender maze (which although seemingly innocent on the surface is teeming with bees so actually pretty terrifying, especially if you are wearing a dress and bare legs like me! Thankfully the bees were far too busy with all the lavender to bother us) – we loved sitting in the cafe and enjoying the amazing views across the fields and gardens.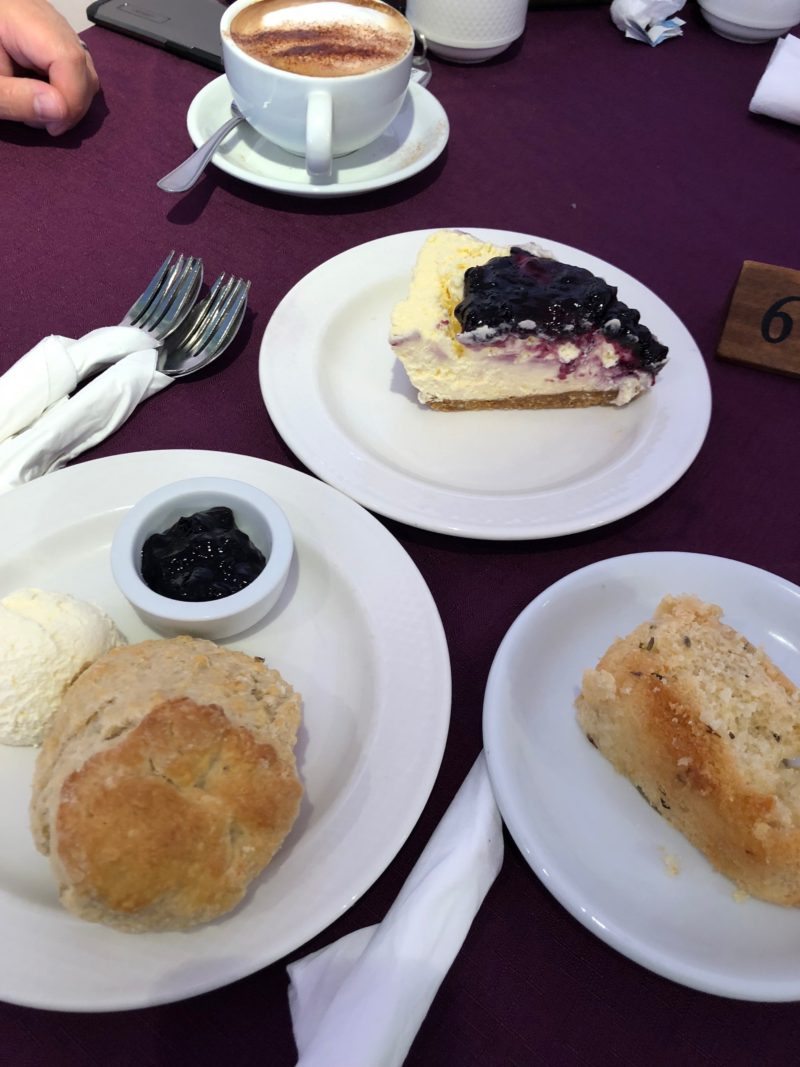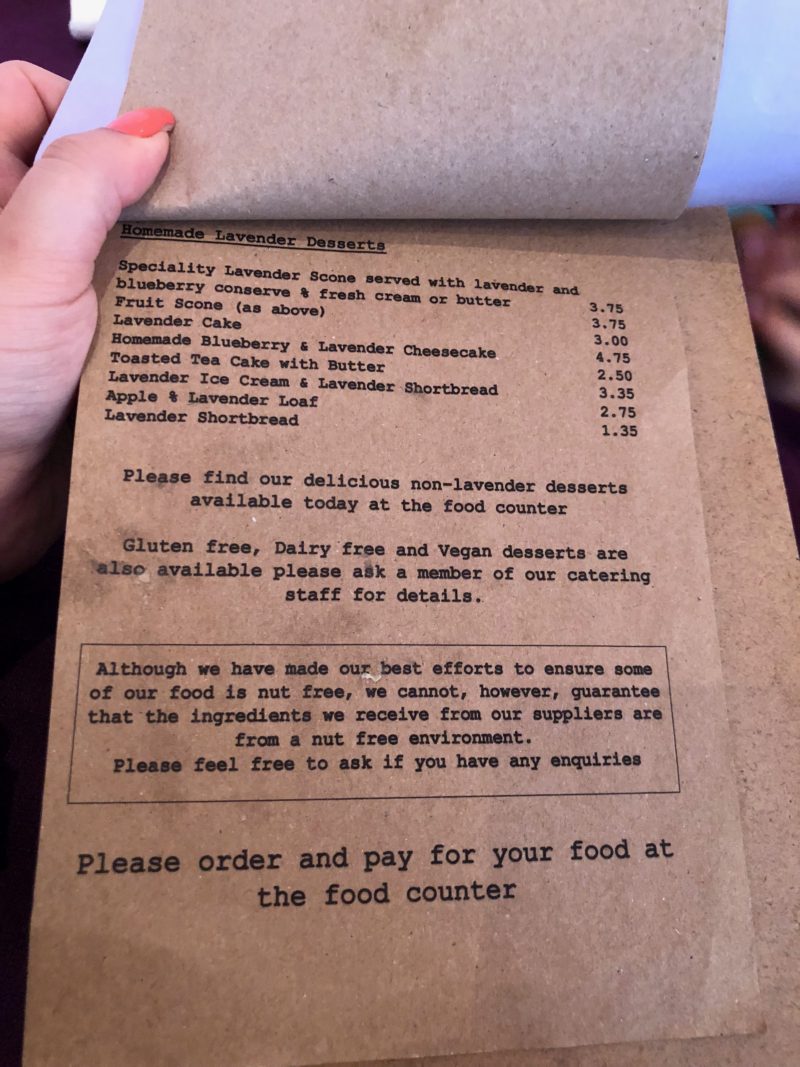 The Yorkshire Lavender Farm made for a great afternoon out in the fresh air with the kids, if you're ever nearby it's definitely worth popping in for a few hours!  If you are looking for places to go with the kids in Yorkshire, then put this lovely spot on your list.  It's a lovely day out with toddlers, there is plenty of room for little ones to run about and have fun.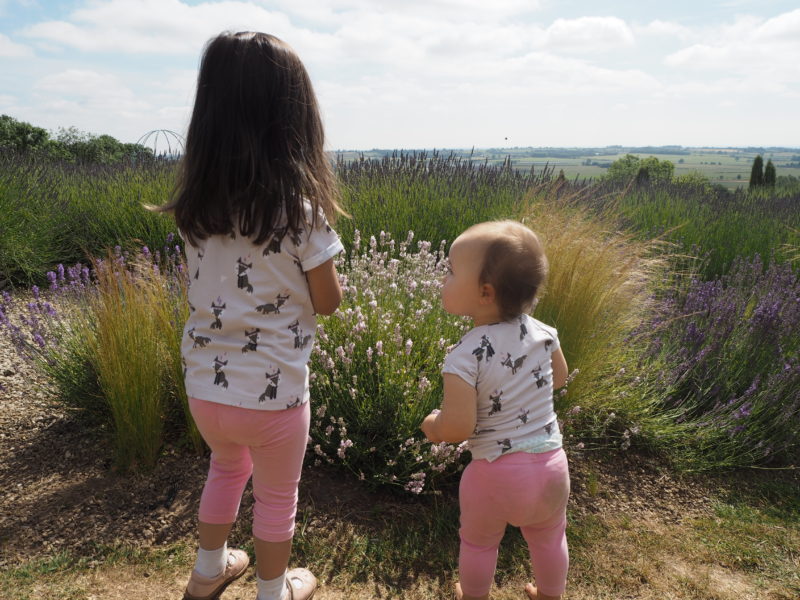 Uses of Lavender Oil
Helps relieve insomnia
Helps reduce muscle and joint pain
Reduces hair loss
Reduces stress and anxiety
Battles numerous infections
Can be used to treat acne
Aids digestion
Improves blood circulation
Headache remedy
Non-toxic perfume/air freshener
Antioxidant
Can be used on insect bites and burns
There are many more uses, lavender is a miraculous plant and to see so much of it growing freely and being put to great use was a real treat.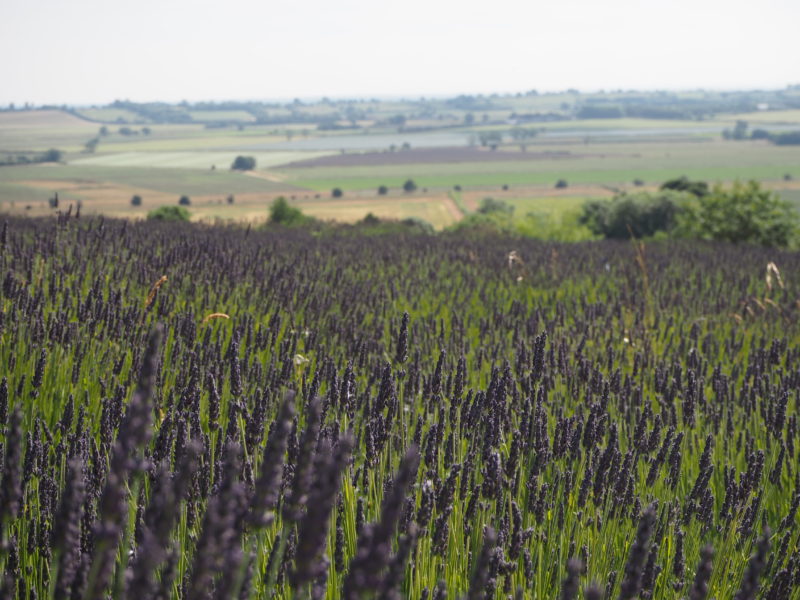 A Fun Family Day Out in Yorkshire
The farm closes during the winter months so check they are open before you go.  To learn more about Yorkshire Lavender Farm, click here.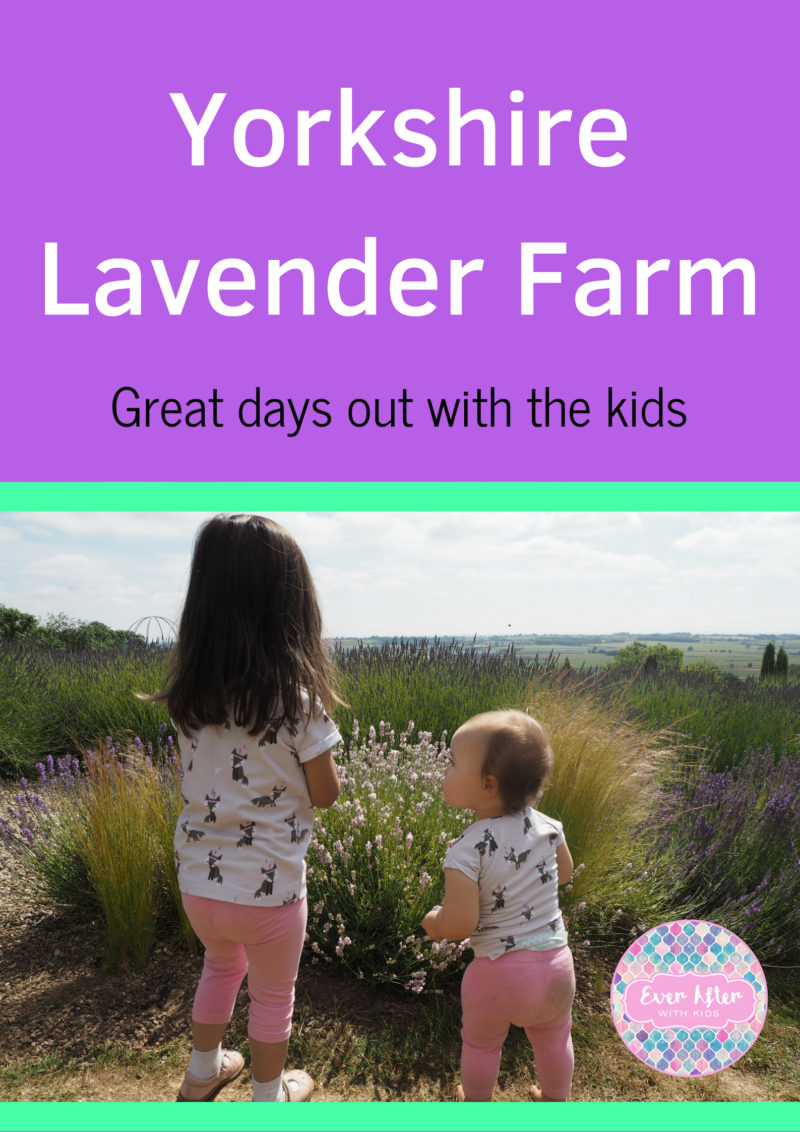 For another idea for a fantastic day out with kids in Yorkshire, check out my What To Do In Whitby With Kids Guide.
Or click for more things to do in York!