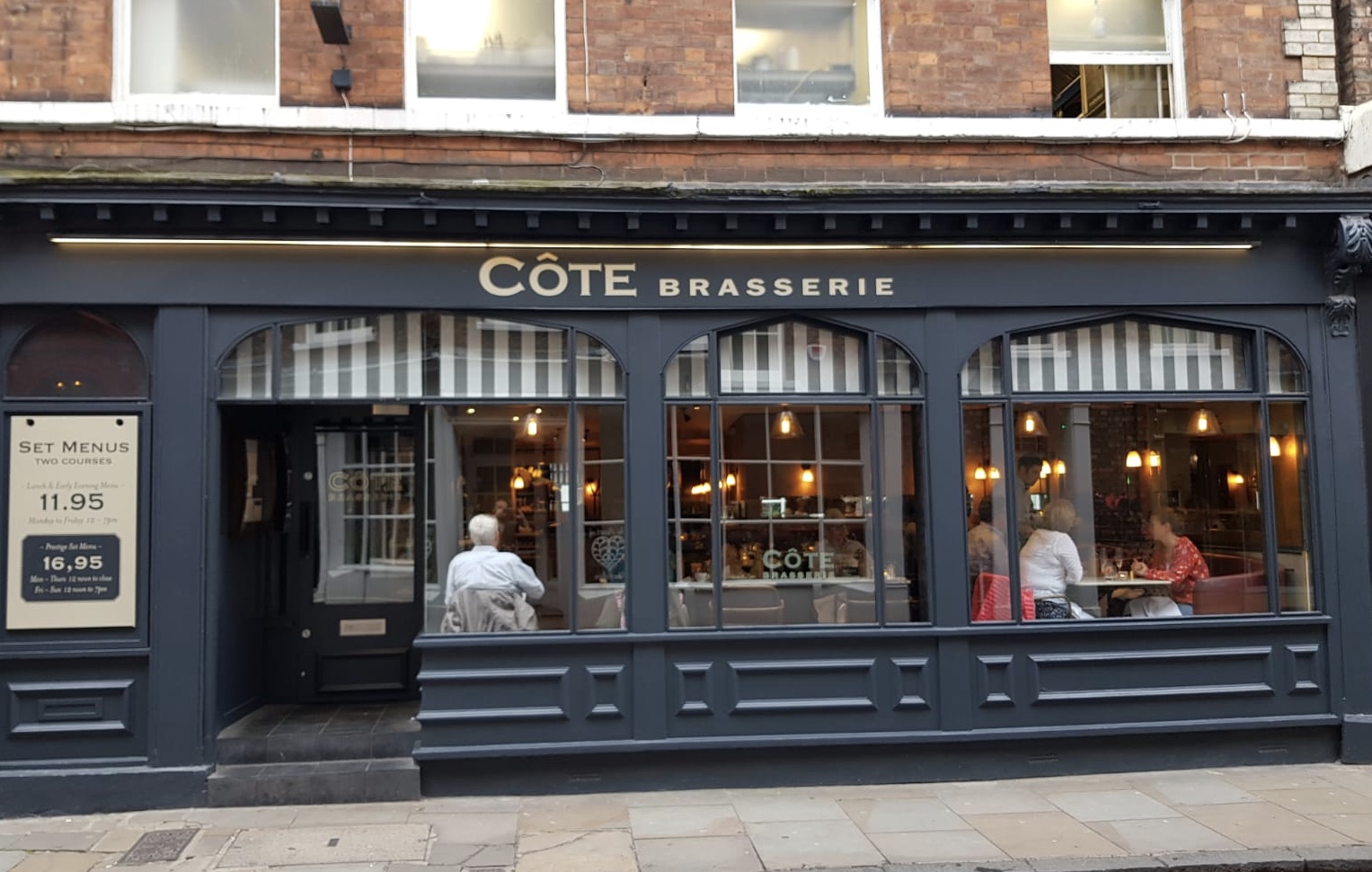 We've been fans of Cote Brasserie for a long time, but had never thought to take the kids before.  With a brilliant new kids activity pack and a thoughtful menu specially created for little ones, that has all changed!
(Disclosure: this meal was gifted for the purpose of review)
French Cuisine With The Whole Family
We were invited to Cote Brasserie in York to check out the changes they have made to the family dining experience, and we were so impressed.
As we were seated the children were both immediately given a bulging envelope addressed to 'a very special guest' that was packed full of fun and things to do.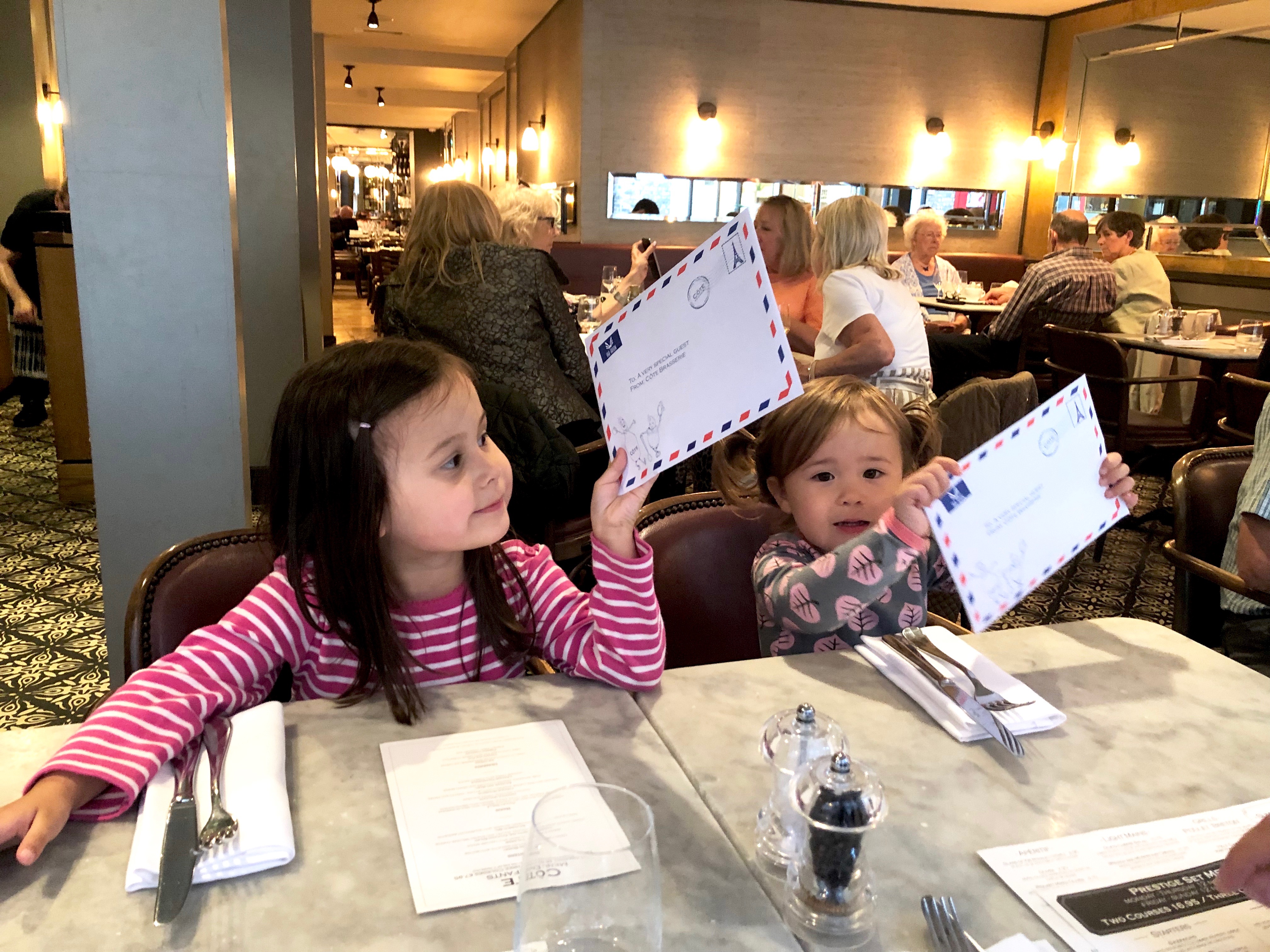 There was a pack of colouring pencils and a large activity sheet with lots of games and pictures to keep children of all ages busy.  The activities and puzzles are all food themed and educational; word searches, counting games and hand writing practice…and also even learning numbers in French!    There was also a postcard that the children could write and colour in, but everybody's favourite were the awesome set of stickers which the kids used to make faces out of pictures of food on the activity sheet.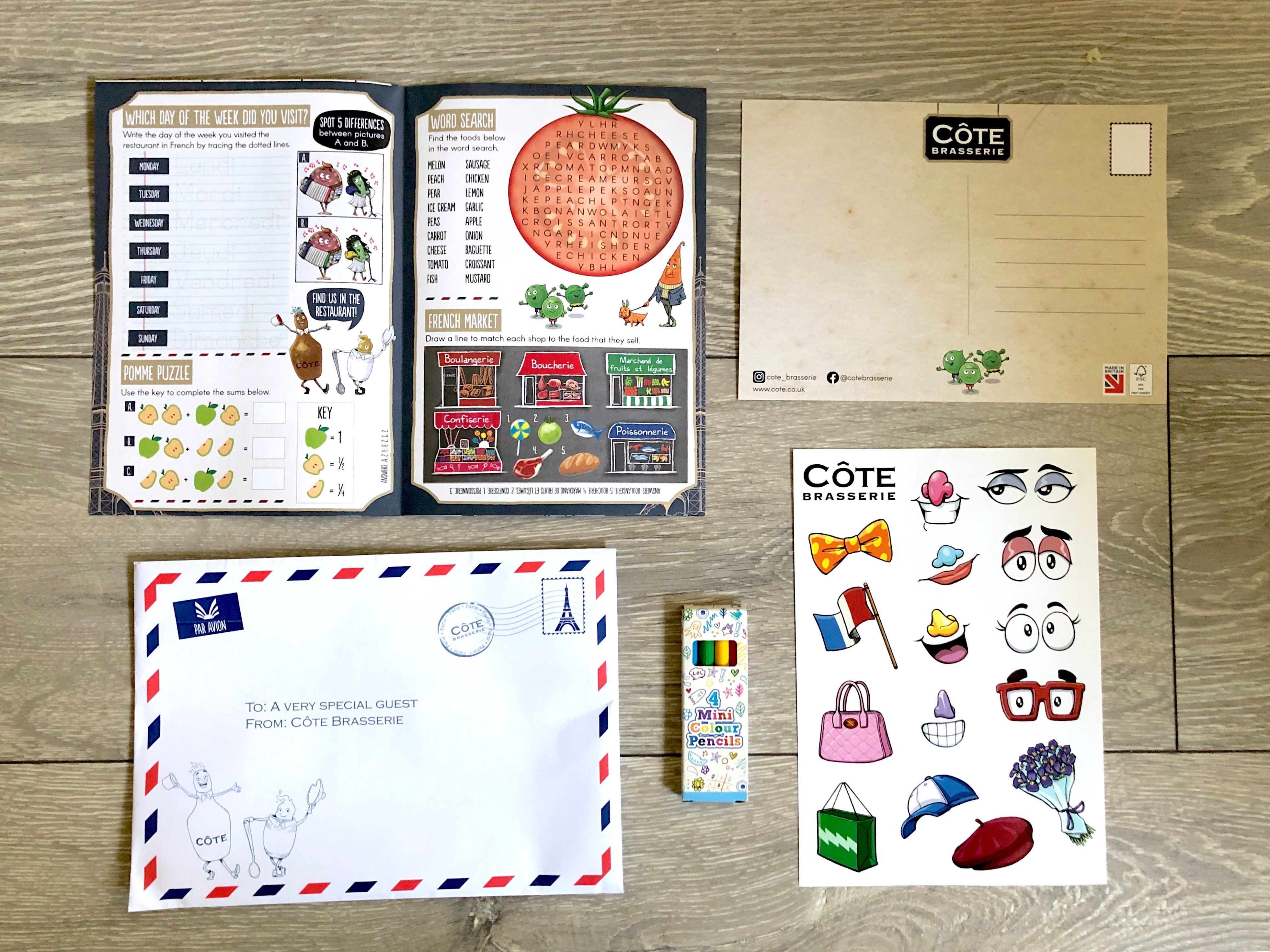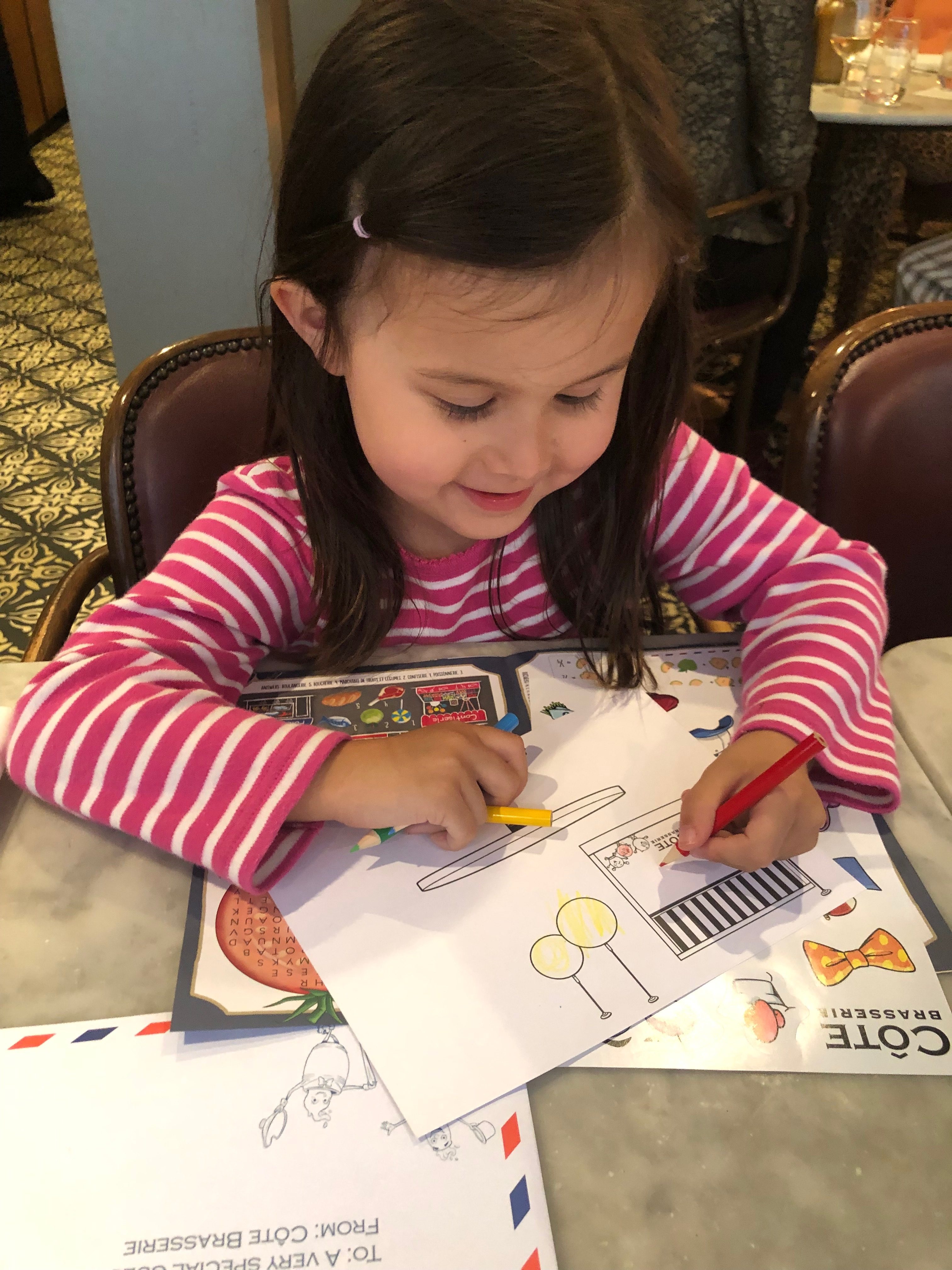 Before we had even looked at the menu I was already so impressed with how well thought out the entertainment packs are for kids, there is something in them for kids of all ages and interests and the French food theme is great for making an experience of the meal.
Menu Enfants
The Menu Enfants was also very good.  I was impressed to see Calamari on the starters list as both my girls love it but you don't tend to see it on a children's menu.  Both of the kids chose Calamari for starters of course and were very excited about it!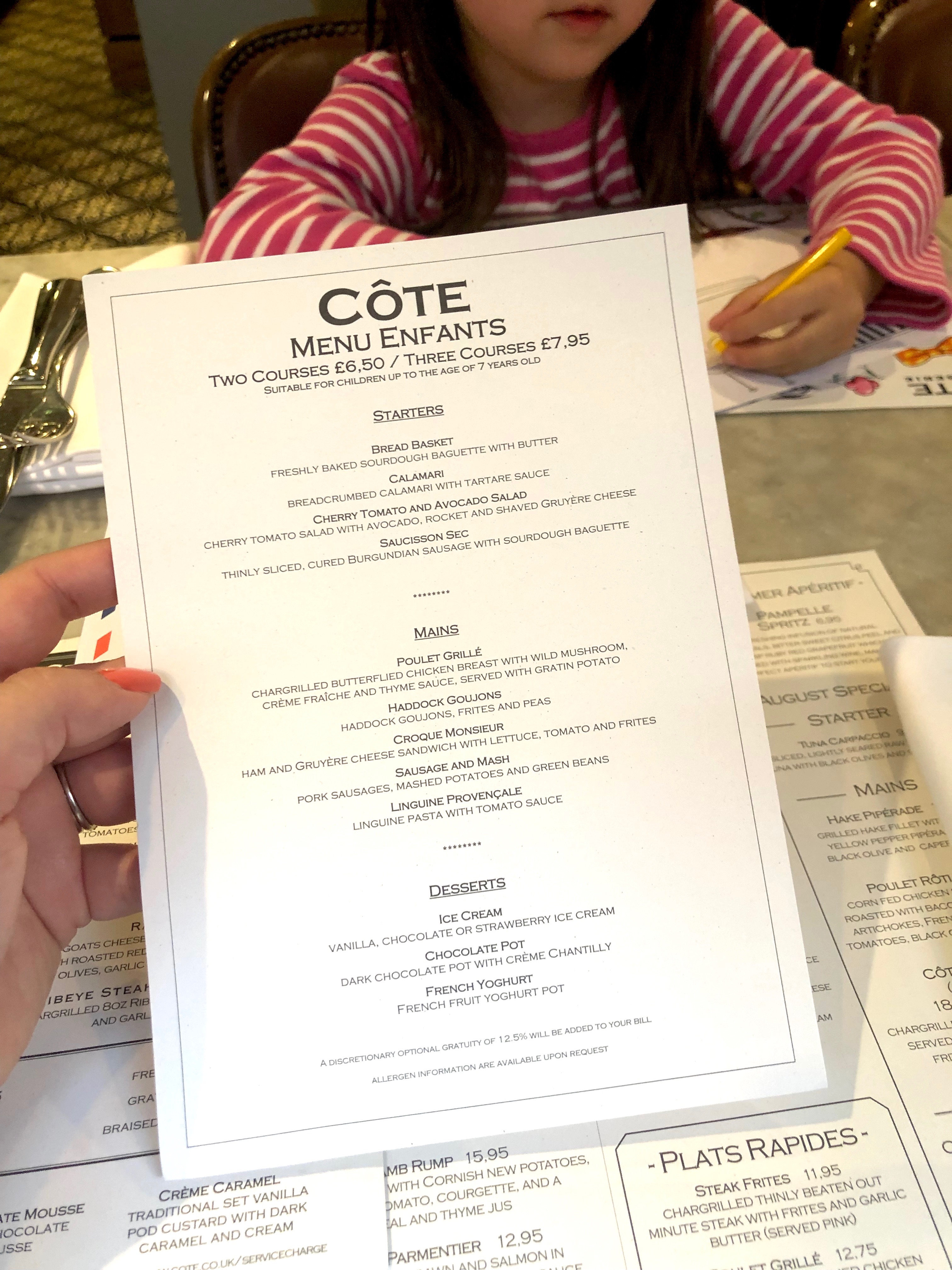 April then chose Sausage and Mash, which I had a taste of and found it to be excellent.  In fact I would order it for myself it was so tasty!  Ariel chose Haddock Goujons which came with frites and peas, she polished off the whole lot!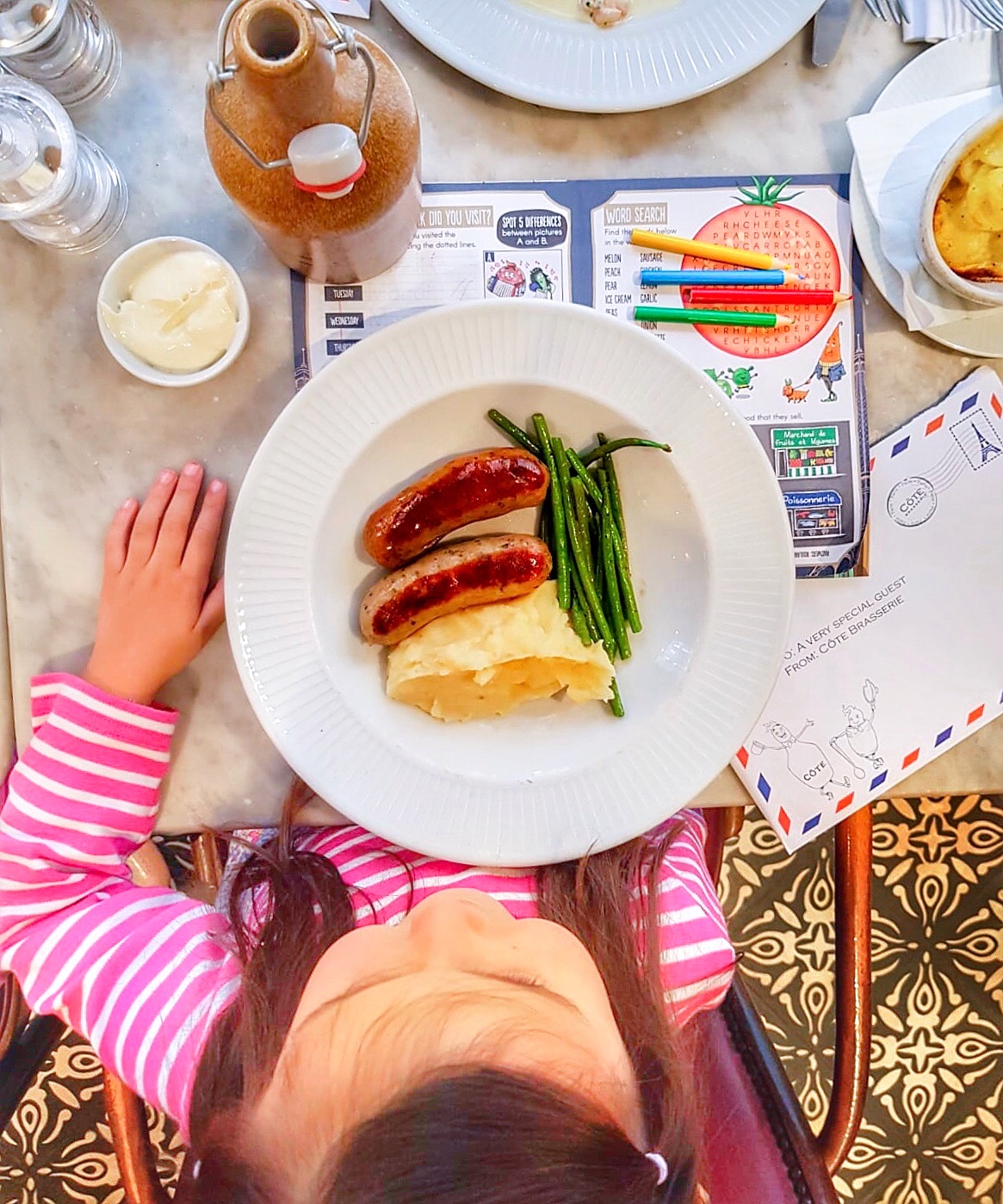 The food was delicious.  We grown ups ordered from the main menu and everything we had was amazing…but that was no suprise to us.  Whenever we dine at Cote Brasserie we have a lovely time and a wonderful meal, but we had never thought to bring the children before.  I'm not sure why, perhaps because the food is high quality we tend to assume kids are unwelcome or uncatered for.  Nothing could be further from the truth.
We found the family dining experience at Cote Brasserie to be brilliant.  The staff were kind and attentive and so friendly towards the children.  The activity packs kept them happy the entire time and the food was really good quality.  You can tell the children's menu has been thought about carefully, the meals are varied, healthy and exciting for little ones.
The children chose ice creams for desert and were able to take their activity packs home with them.  The Menu Enfants is £6.50 for two courses or £7.95 for three, and is suitable up to age 7.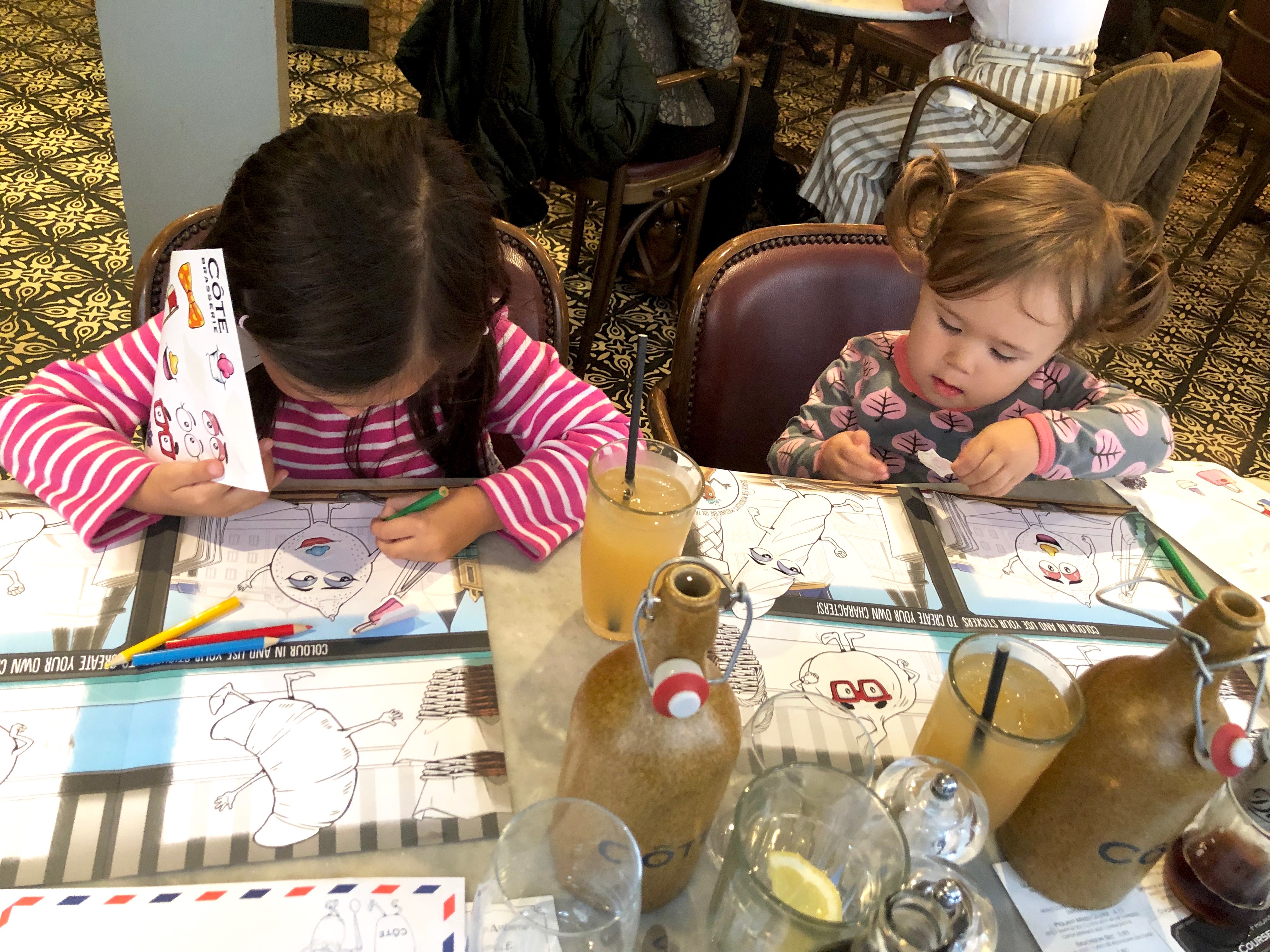 Overall, we had an amazing time at Cote Brasserie as a family.  The staff at the York branch were lovely, the food was excellent and the children were well looked after and well catered for.  The new activity packs are great and Cote Brasserie will now be top of our list when deciding where to take our children for a lovely meal.