Spring is such a fun month to shop for, especially for little girls.  Pretty dresses and blouses, some cute knits to see you through until summer hits…and bright, cheerful colours are back on the menu!  Vertbaudet is a clothing store that offers a huge range of clothing and their Spring/Summer range doesn't disappoint!
Here are some of my favourite pieces from the new collection…
Vertbaudet Girl's Spring Wardrobe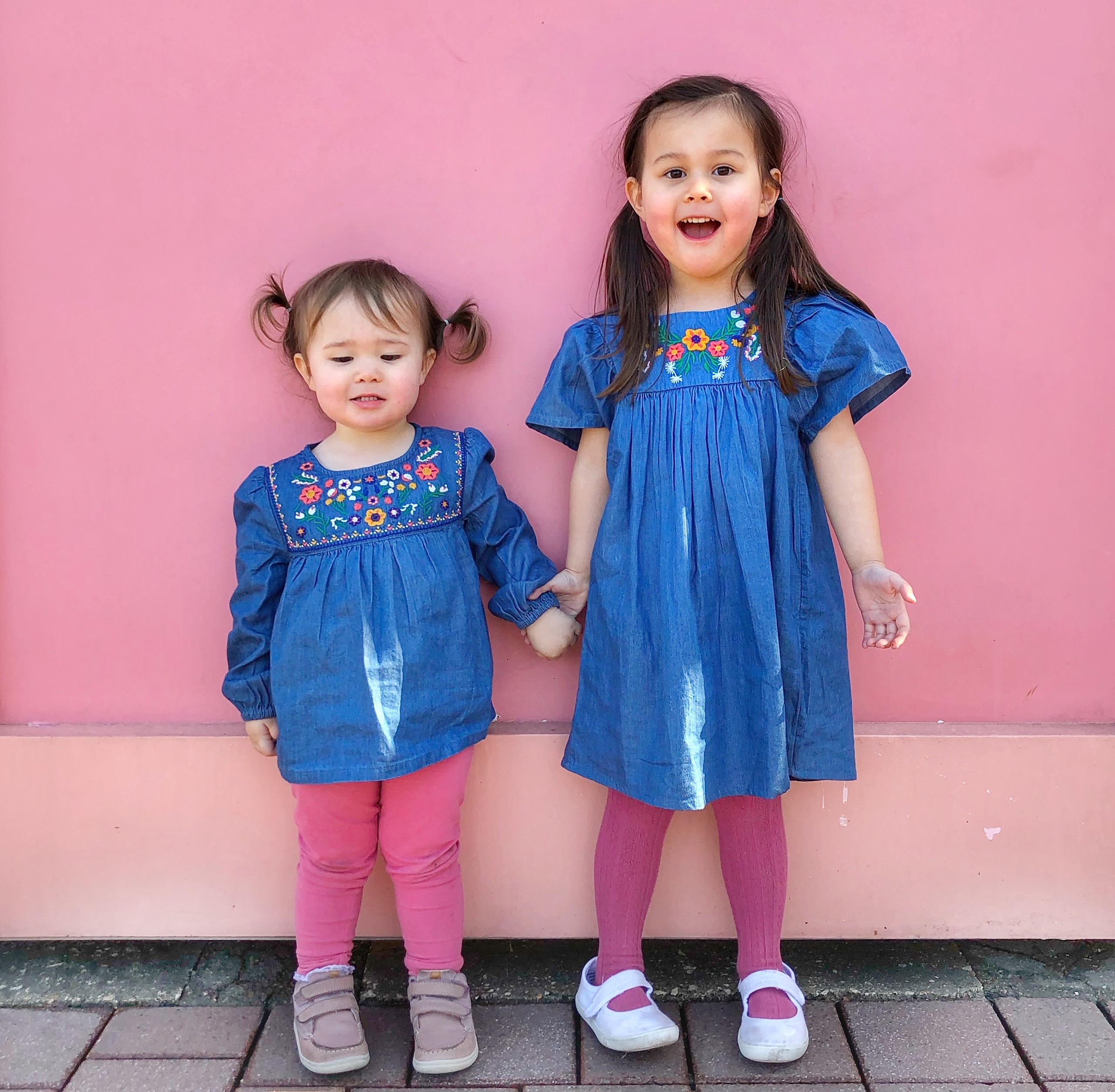 I absolutely love these embroidered pieces.  April wears the blue embroidered dress in a 4/5 and Ariel is wearing the embroidered blouse in a 2/3.  These are great quality, they have been running around in these outfits for weeks and they still look as good as new.  Sizing is true to size from Vertbaudet I find which is great as I often buy bugger to be on the safe side and then end up having to store things for ages until they fit!  These fit perfectly though, and I love that they are matching but not identical, April loves twirly dresses so it's nice they can still match even if Airy wants to wear some comfy leggings.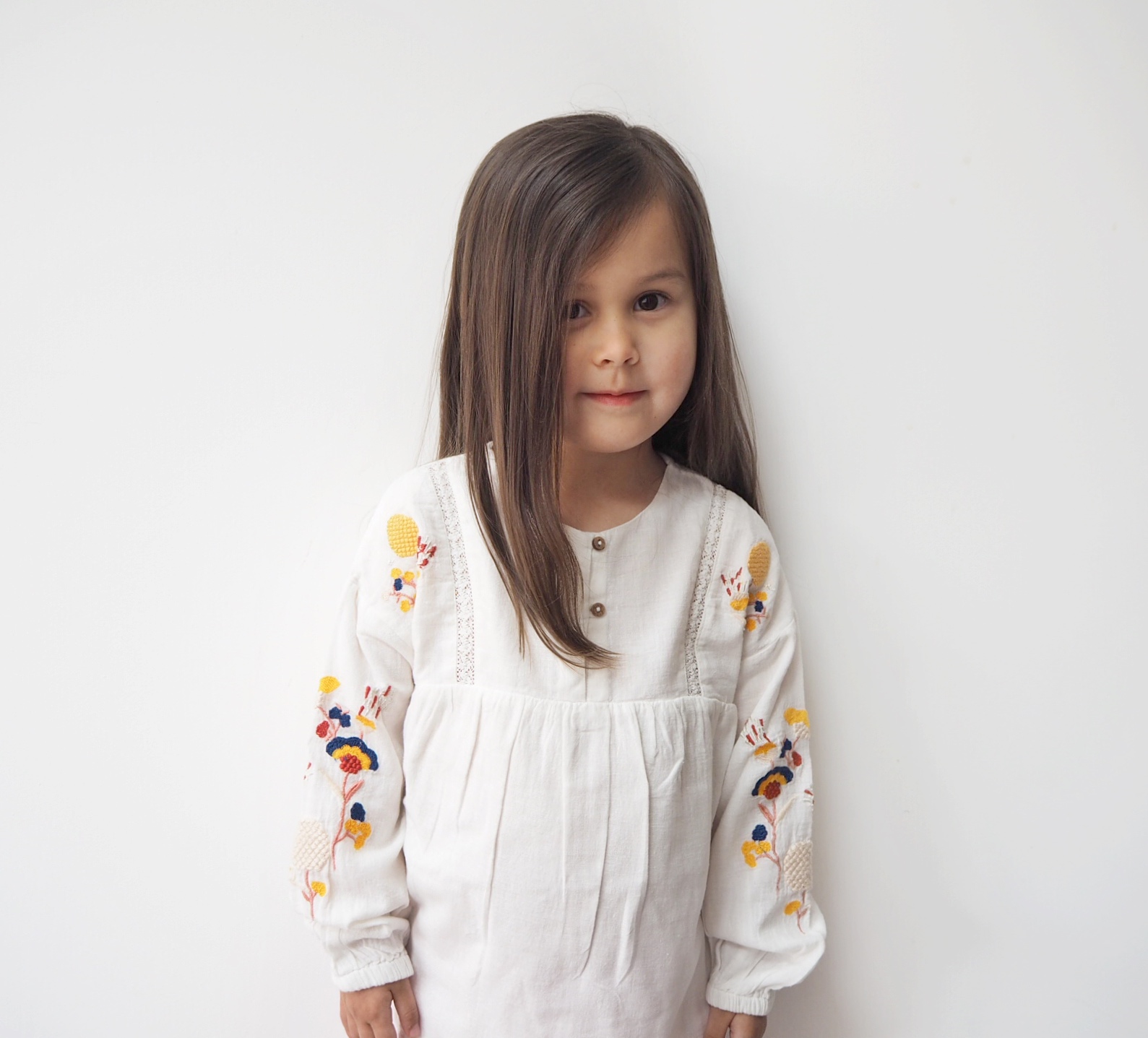 One thing Vertbaudet do really well for girls is versatile tops that are comfortable but still smart.  This embroidered blouse goes with anything and can be dressed up or down, it's long sleeved but a light fabric so great for spring weather.  April wears a 4/5 and it fits perfectly but is loose so will last her all year hopefully!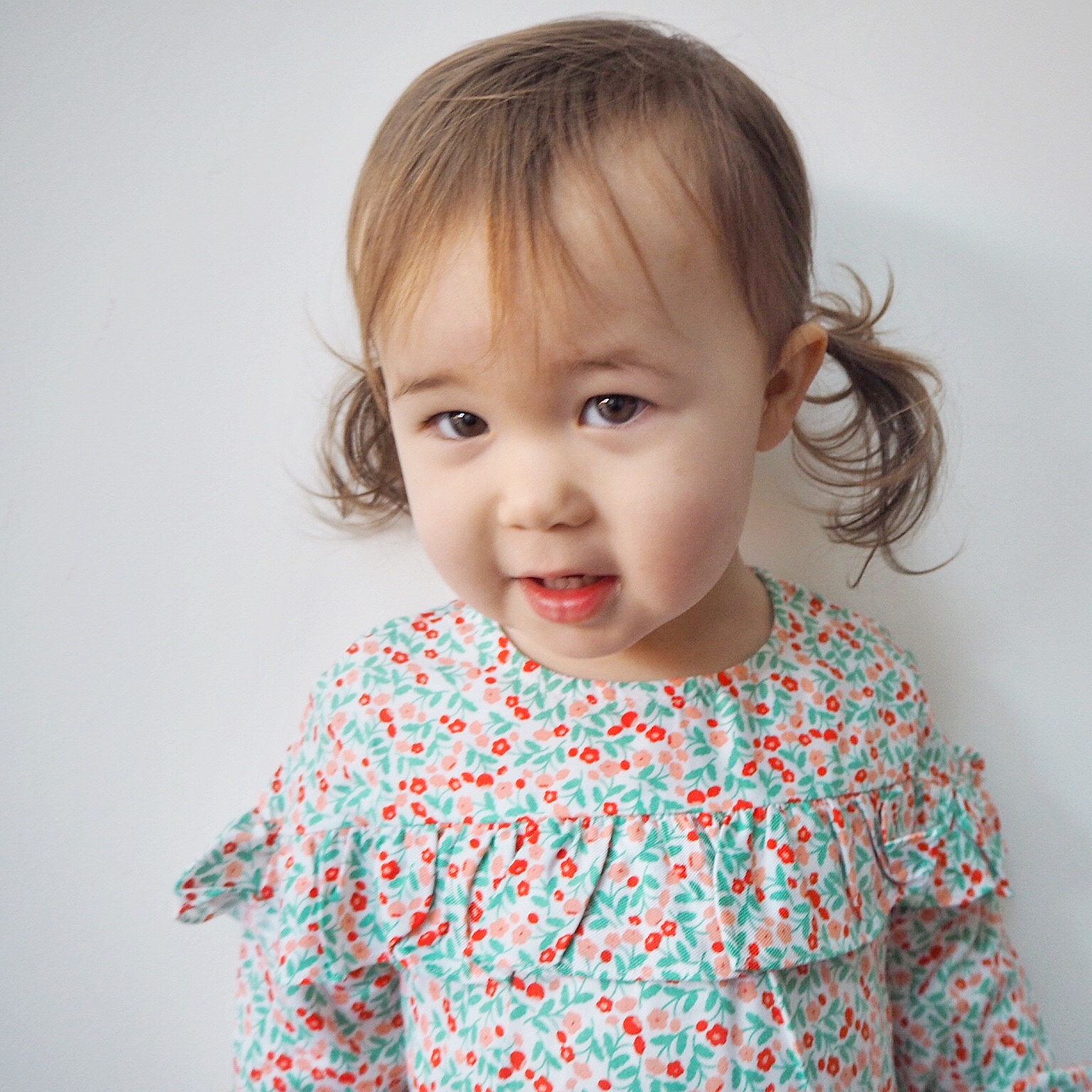 I love this blouse, nothing says spring is here like a pretty floral print!  This is another comfortable top which is long sleeved but light material, perfect for the changeable spring climate.  It's smart and pretty but lovely for everyday wear, these versatile pieces are spring staples for us as they take us from play dates, to nursery, through to evening meals out and parties.  Ariel wears a 2/3.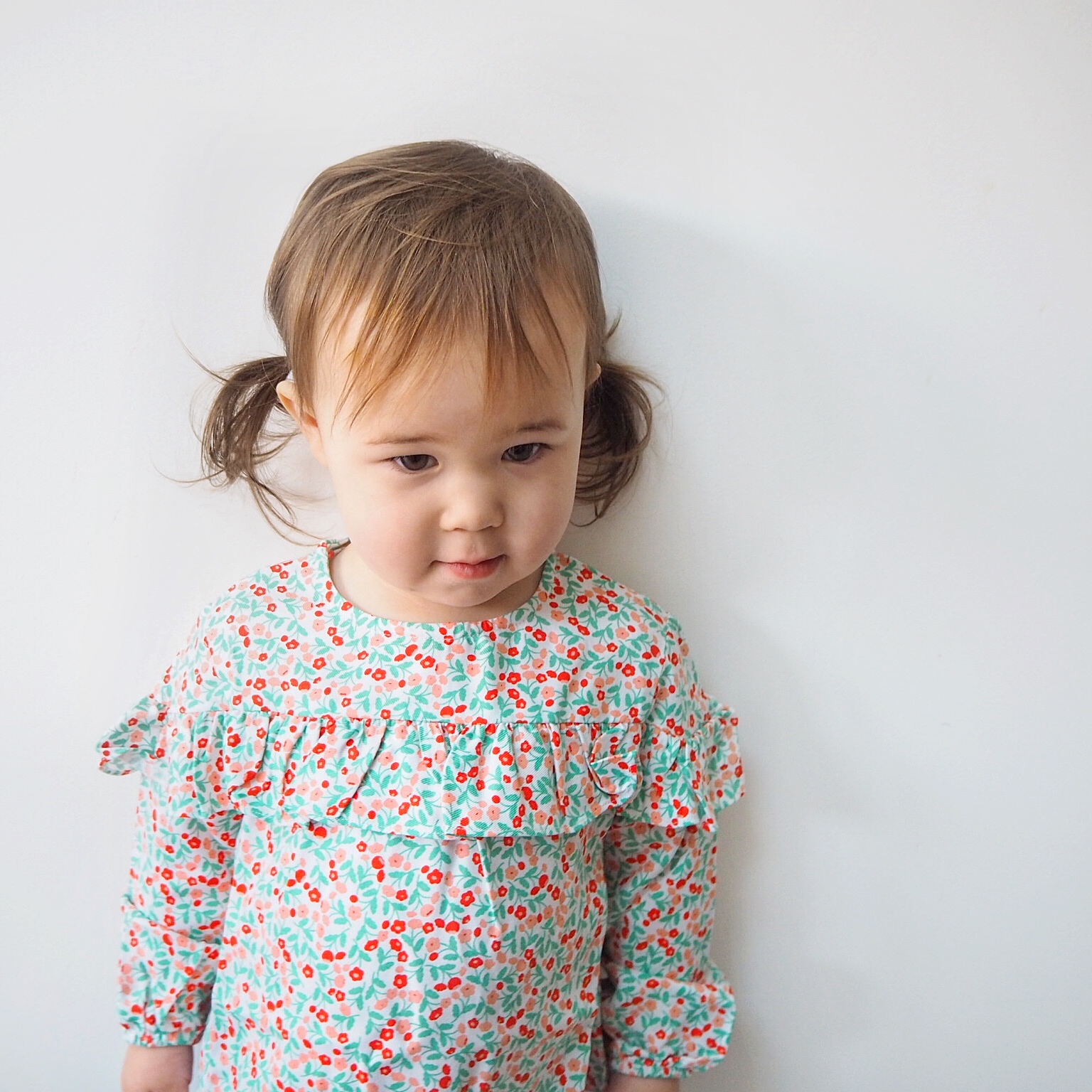 I love the collection of jeans available at Vertbaudet this season, they have them in an assortment of colours and fits so it's easier than ever to find the perfect pair for your little one.  The pastel colours in stock for spring are our favourite.  Here Ariel wears the pink in a loose fit size 2/3.  And April wears the yellow in a skinny fit size 4/5.  There are so many colours and styles to choose from and it's great that Vertbaudet are taking in to account that every child is different!
Here Ariel is wearing her jeans with the lilac twist front sweatshirt in a size 2/3.  Long sleeved but light material…are you seeing a theme in their Spring wardrobe by any chance?
April is wearing a really on trend knit jumper in a size 4/5.  I love this jumper so much I would actually buy it in an adult size for myself if they did it…hint hint Vertbaudet!  We always have a wear with everything jumper on the go that they can throw over their outfit when it starts to get a but chillier in the evenings or the weather turns.  This one is a simple but stylish design with lovely cheerful colours.  I love it with the yellow jeans.  April wears a size 4/5 and it runs a little big so don't size up!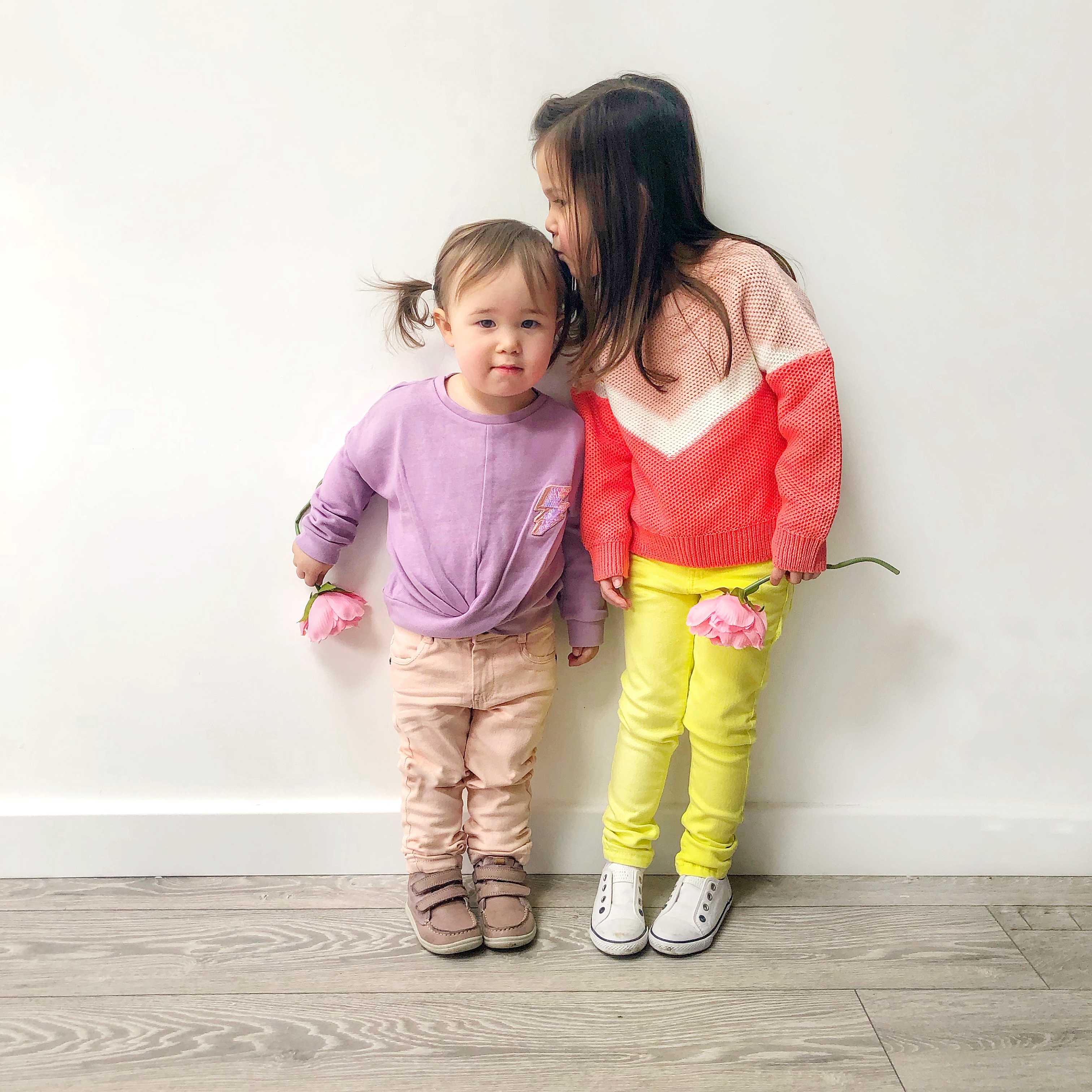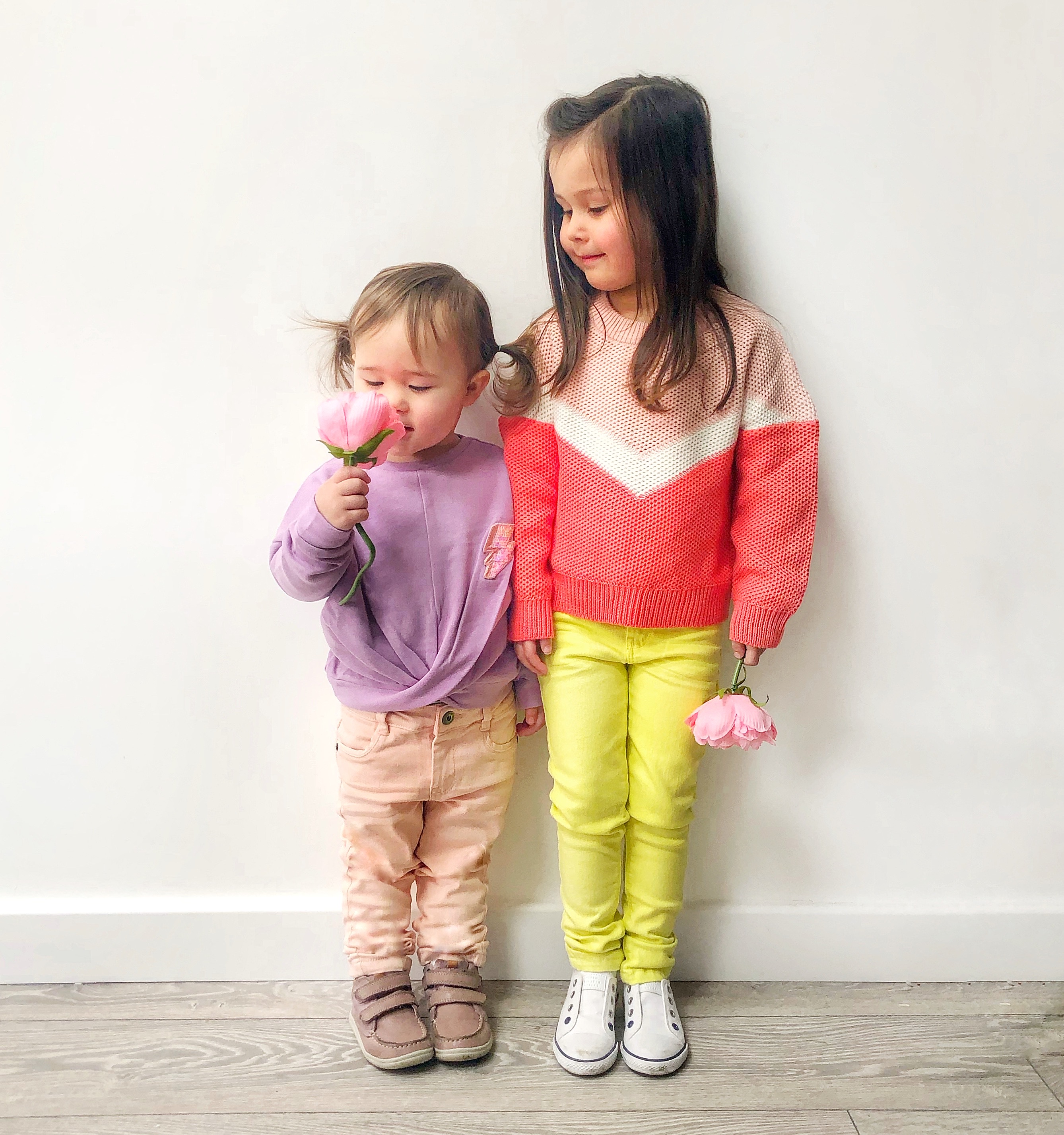 Verdict
There are some beautiful pieces available from Vertbaudet this season for girls.  I love that they stock some really smart designs that are comfortable and easy to wear for toddlers.
I'm really impressed with the range, a lot of thought has clearly gone in to the collection.  We have been happy with the quality and the sizing also.
Keep an eye out for long sleeved tops and blouses which is what I think they do best!  These see us through all year but are particularly handy for Spring.
A great collection for girls so check it out!
Shop the collection here.
Disclosure: some of the items featured above have been gifted for the purpose of review.