We had the most amazing time at Bluestone Resort in Wales with our toddlers and think it is the perfect getaway with young children.
We were so impressed with what was on offer for little ones and the facilities available, we spent 5 days at Bluestone but we could easily have stayed much longer and not run out of things to do.  Sometimes we worry about activities and excursions being toddler friendly, but at Bluestone our young children were well catered for!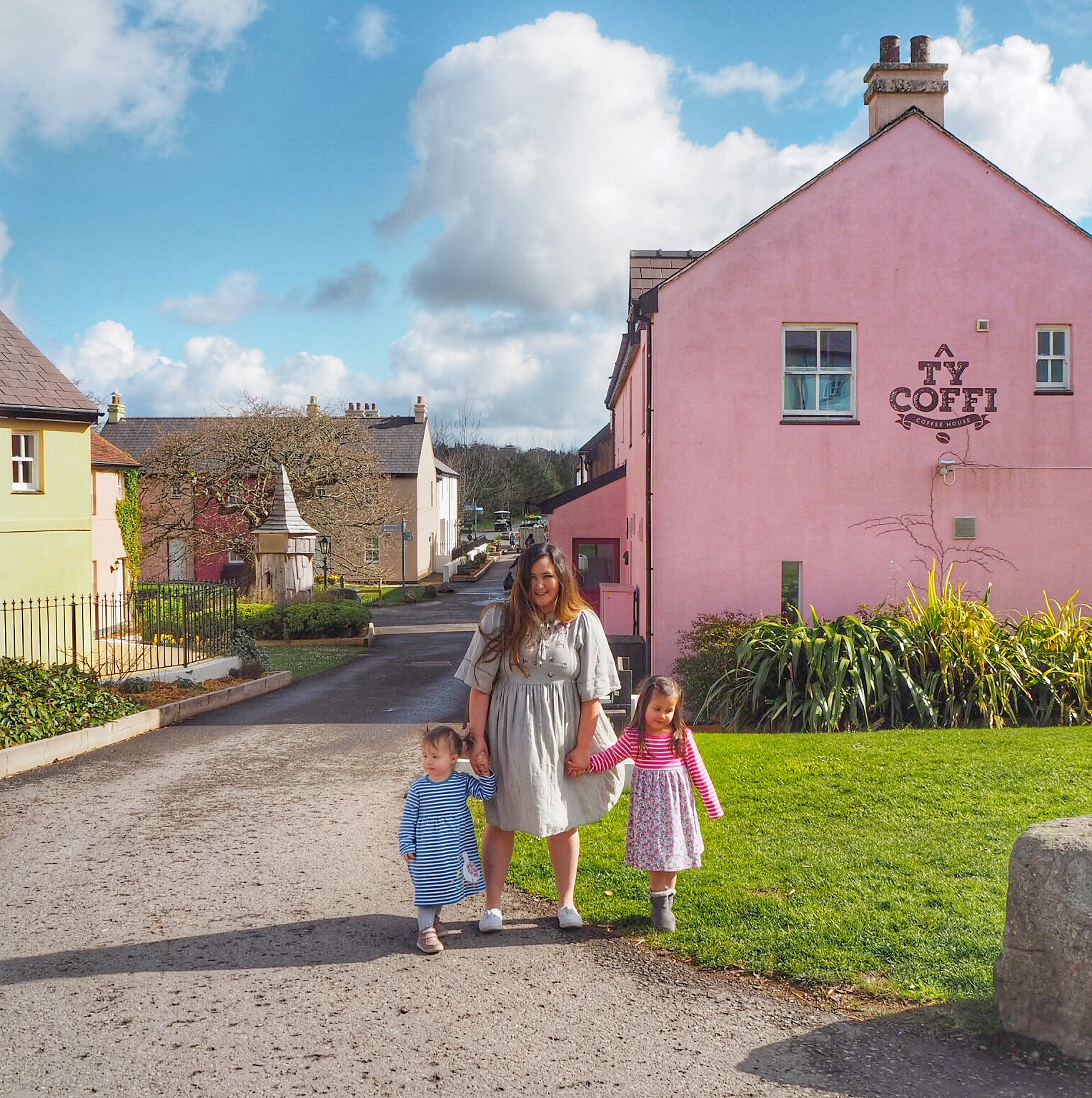 Getting to Bluestone Wales
The Bluestone Resort is situated in Pembrokeshire which is a good 5 and a half hour drive from our home in York.  Whichever way you spin it, that amount of time in the car with little ones is not something to be sniffed at…but luckily for us they napped for a good chunk of it!  We crossed the border in to Wales after only a couple of hours and the spent the rest of the journey admiring the views…it really is a stunning drive through the valleys.  From York it is a very long drive, but thankfully we found it to be worth the journey!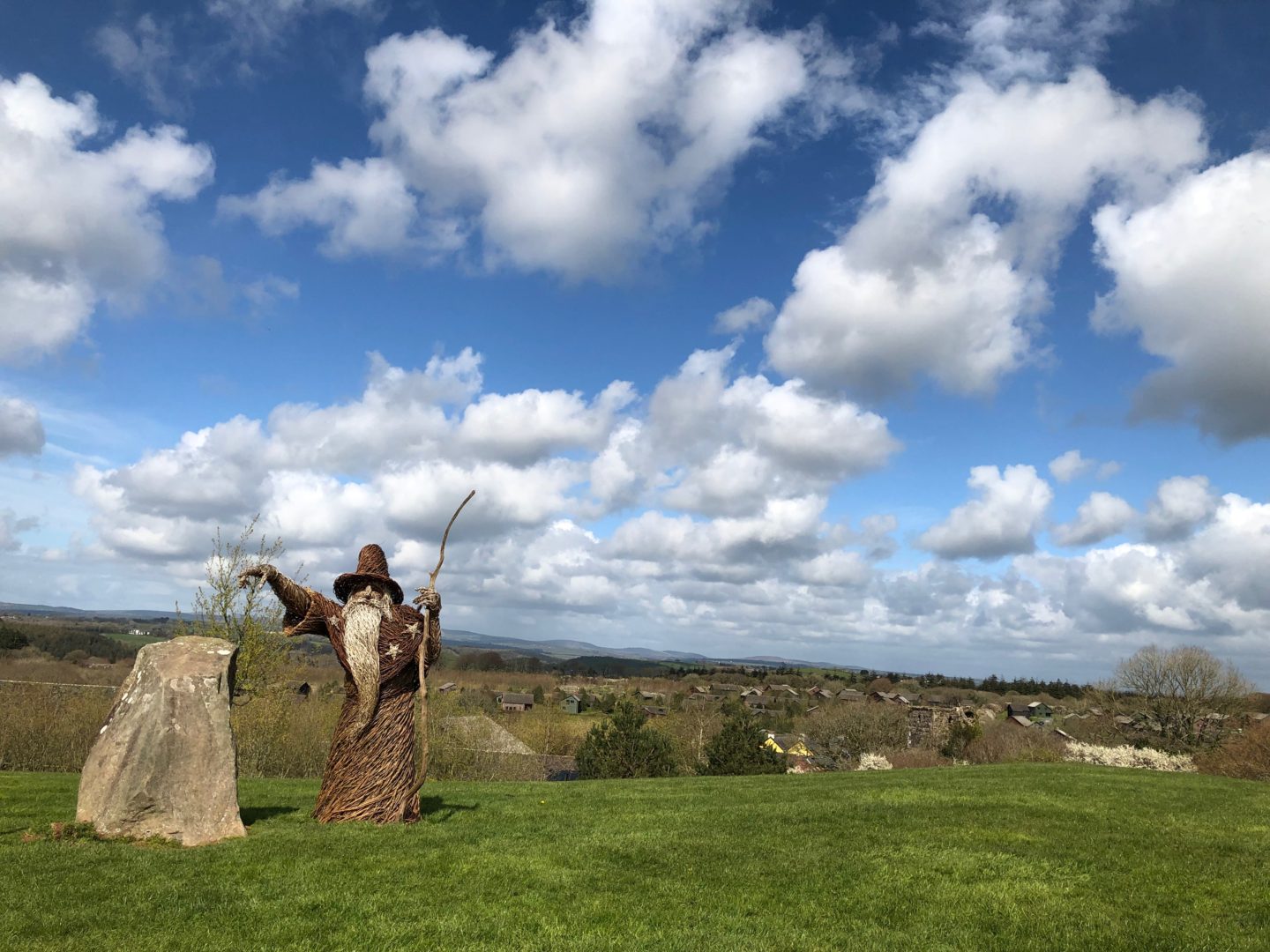 Accommodation
We finally arrived and drove up to the check-in counter where we were given our keys, maps and information guides.  Then we drove to our cabin, unloaded and Grumpy went off to park the car in the on-site car park.  Luckily our cabin was in a great location for us, central and close to the Village where a lot of the amenities are.
We saw lots of people had hired golf buggies which looked like a lot of fun, and perhaps we would have considered that had we been placed in a cabin a bit further away or had the weather been awful.  The weather was lovely when we were there though (April) so we didn't mind strapping the kids in to the double buggy and travelling by foot around the resort.
Our cabin was in Forest View, an area close to the Village.  It was what is called a 'Ramsey Lodge' which is a spacious two storey home with two en-suite bedrooms on the ground floor and a big open plan kitchen and living area on the top floor.
It came equipped with all the things we needed to feel safe and comfortable with toddlers in tow…a cot, baby gates on the stairs, a high chair, etc.  I was really impressed with how well equipped the kitchen was also, not just with utensils for home cooking but also everyday essentials.  I had brought a lot of things with me being used to self-catering accommodation being totally empty.  But Bluestone had provided washing up liquid and toilet roll etc which was much appreciated and put us at ease.  There was a small convenience shop in the Village for anything else we needed through the week.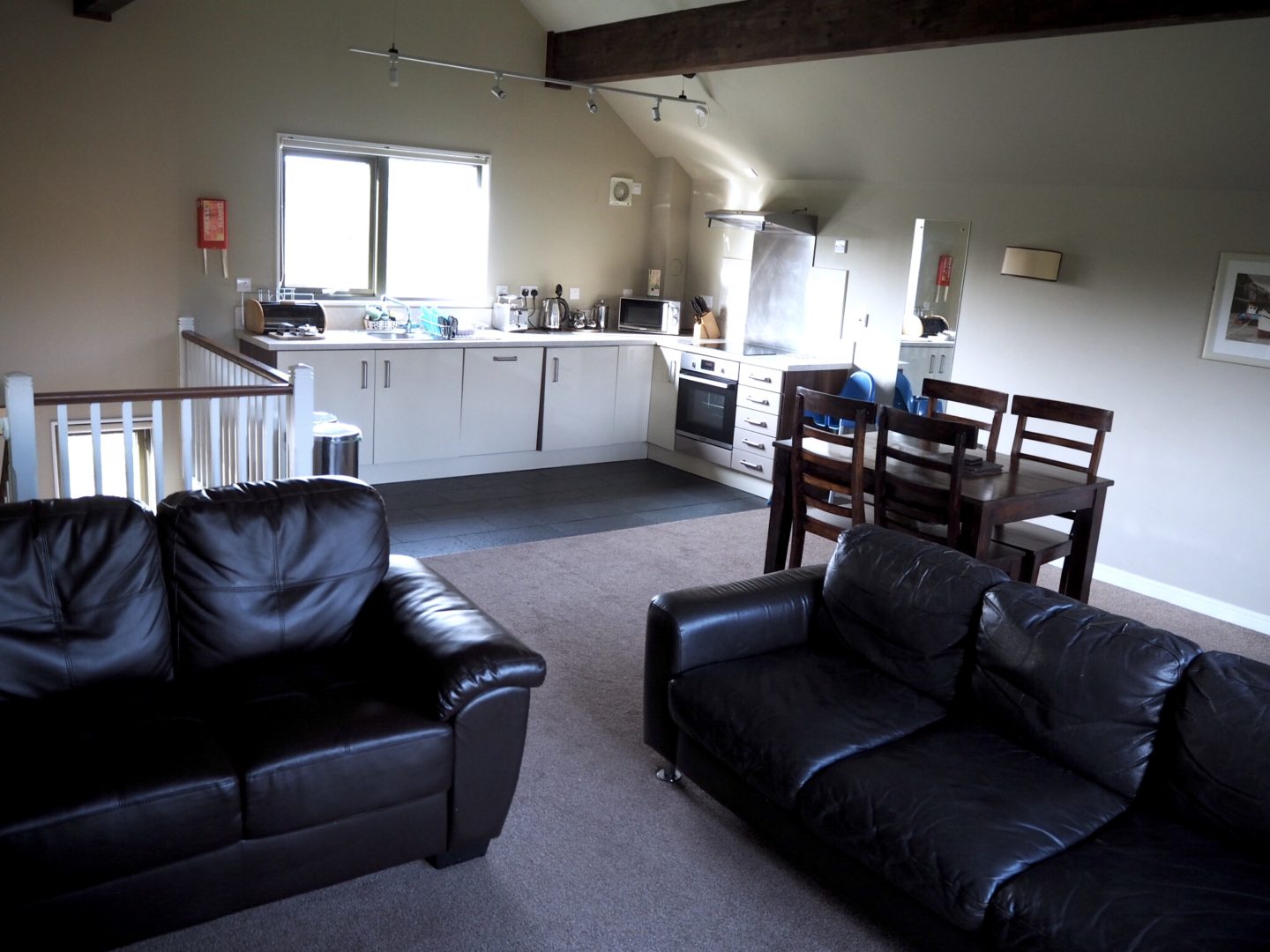 The cabin was clean and very comfortable, we enjoyed some home cooked meals there (there was a dishwasher to clean up after us hooray!) and watched some movies in the evening, before heading to down the most comfortable beds you can imagine.  I didn't want to leave my Bluestone bed when it came to leaving time!
Facilities
Within the resort there are so many things to do, the main attraction being the big swimming pool complex 'Blue Lagoon.'  Entry is free when staying on site, and towels can be bought for £4 each at the complex, I would advise you bring your own.  Lockers are free to use.
Grumpy and I aren't really swimming pool people, but even we couldn't resist the draw of 'Blue Lagoon.'  (This is a big deal as my Grumpy Husband has never been swimming with the kids before, he has always managed to wiggle his way out of it!) But we all had a fantastic time.
The main pool has a shallow end perfect for the kids, and there are several separate pool areas to choose from including a fantastic designated toddler area complete with slides and toys and bubbles.  This area is absolutely perfect for toddlers, we felt safe and confident that they could play without being knocked over or splashed…they were in their element!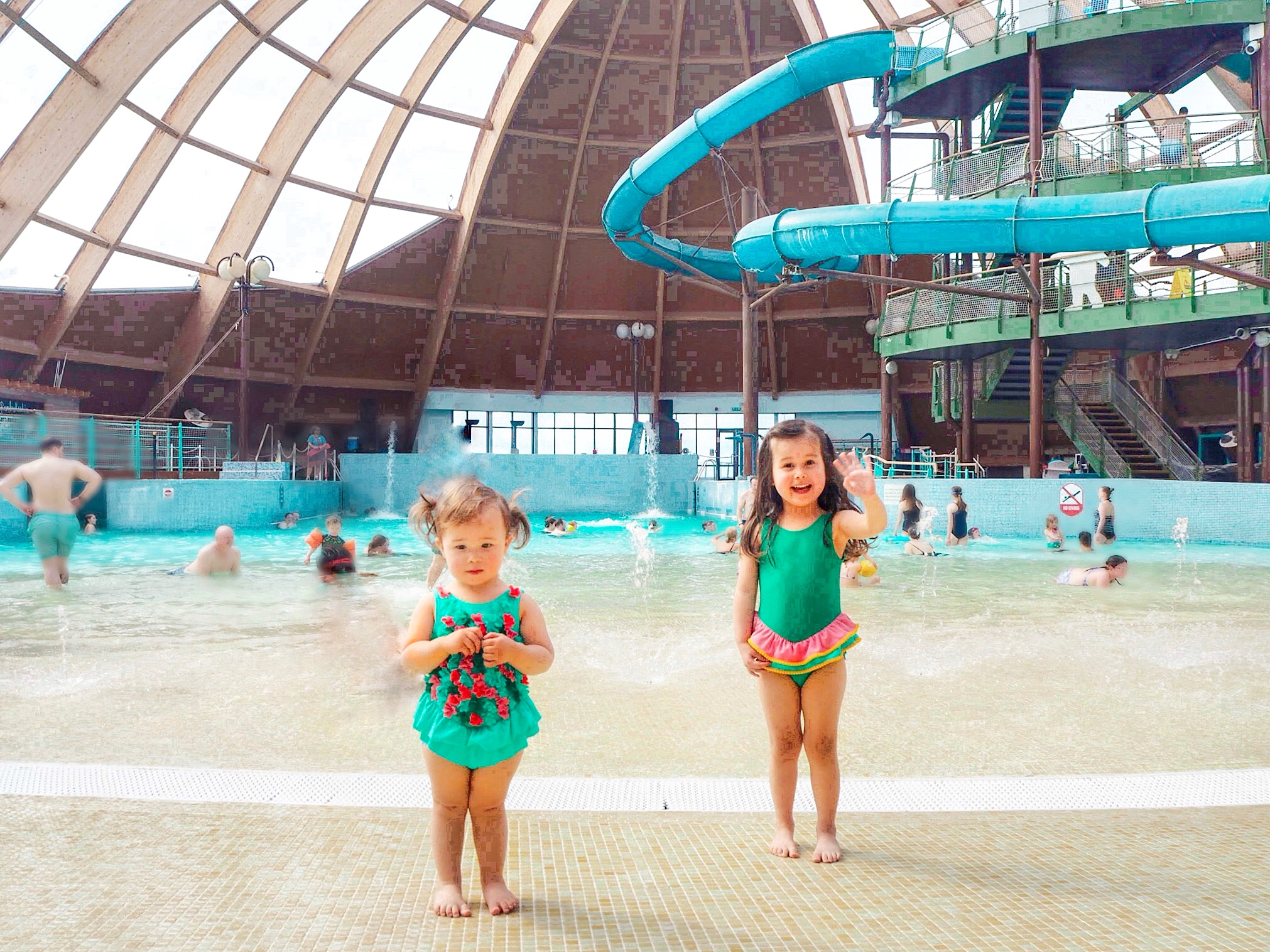 There were also several play areas for children that were free to use, including their favourite…the Circus Zone, which was a big room filled with soft play and toys for little ones.  My girls adored the Circus Zone and it was our go-to whenever the weather turned.  Bluestone really has thought about and provided excellent facilities perfect for use when it rains which is a credit to them.  No matter the weather you know you will have lots do to at Bluestone Resort.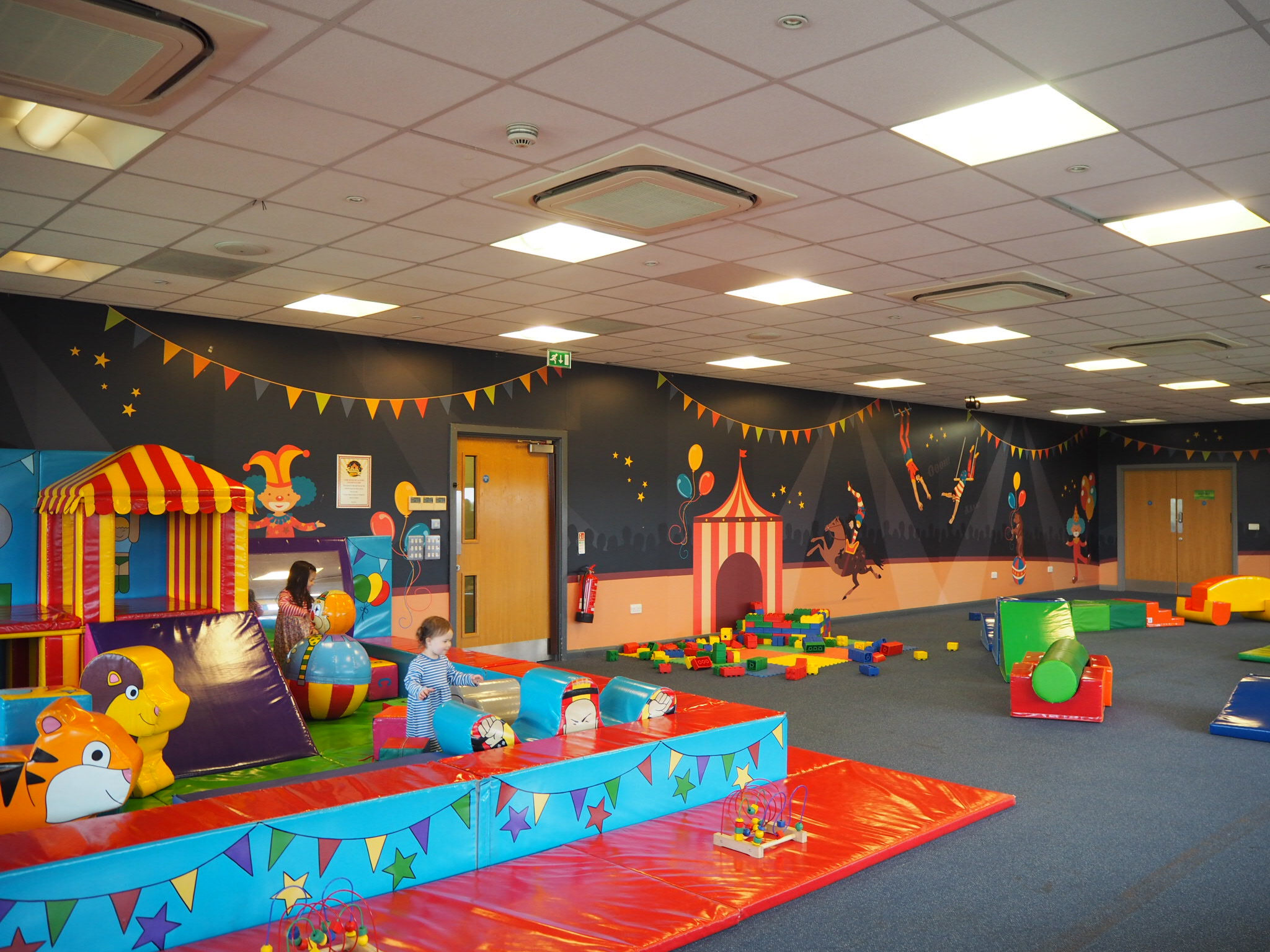 There was also a mini-golf range, climbing walls, high ropes, a bouncy castle, arcades and much much more on site.  There is also Camp Smokey which is a great country themed area where you can toast marshmallows on an open fire and pan for gold, etc.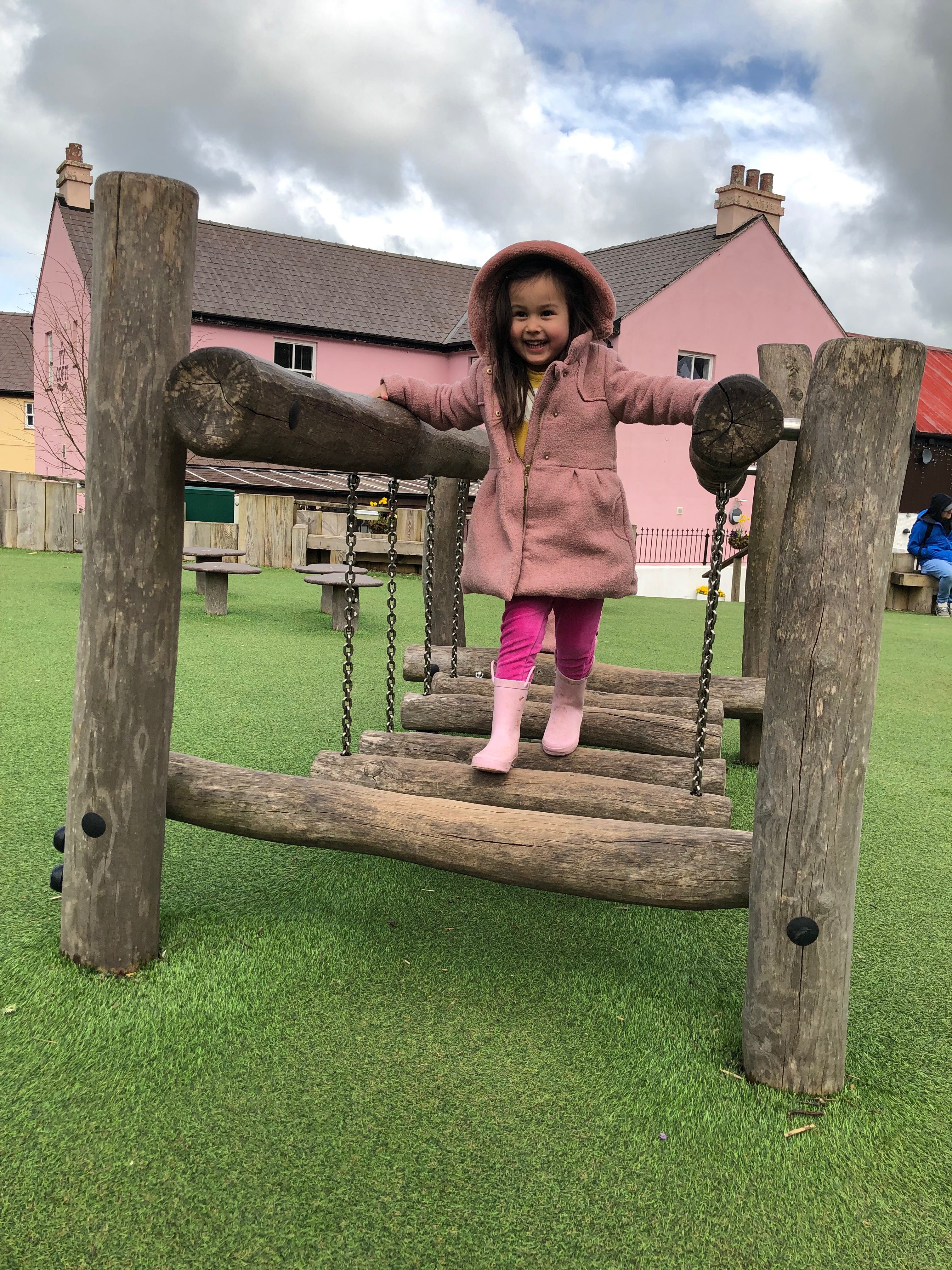 We ate at several of the restaurants and cafes in the resort and found them all to be very good.  The meals are not cheap, but were of good quality.  We were not disappointed with any of the food we ordered.
It is great that you have the option to bring your own food and cook it in your cabin if you want to keep costs down.  If you are going to be at Bluestone during busy periods (school holidays) then I would advise booking your tables at any restaurants you want to visit.
Entertainment for Toddlers
There is so much entertainment on for little ones it was hard to choose what to book.  In the end we booked two Woody Wild Shows, which took place in the Village Hall (decorated like a magical fairy grotto – my girls walked in for the first time and were wowed!) the Buzby Bee Show and the Bluebell Bunny Show.  I was so impressed with these shows, particularly the Buzby Bee Show.  At £4 per person I think they are excellent value, the children had a great time.  The shows are really interactive with lots of singing, dancing and activities as well as sensory experiences…I would absolutely reccommend going to at least one during your stay if you have small children.  The entertainers are brilliant and so engaging, April was so pleased when Luna the Fairy remembered her name throughout the week.
One thing Bluestone Resort has over other similar holiday parks is the community feel, you really do feel welcome and part of the Bluestone Family during your stay.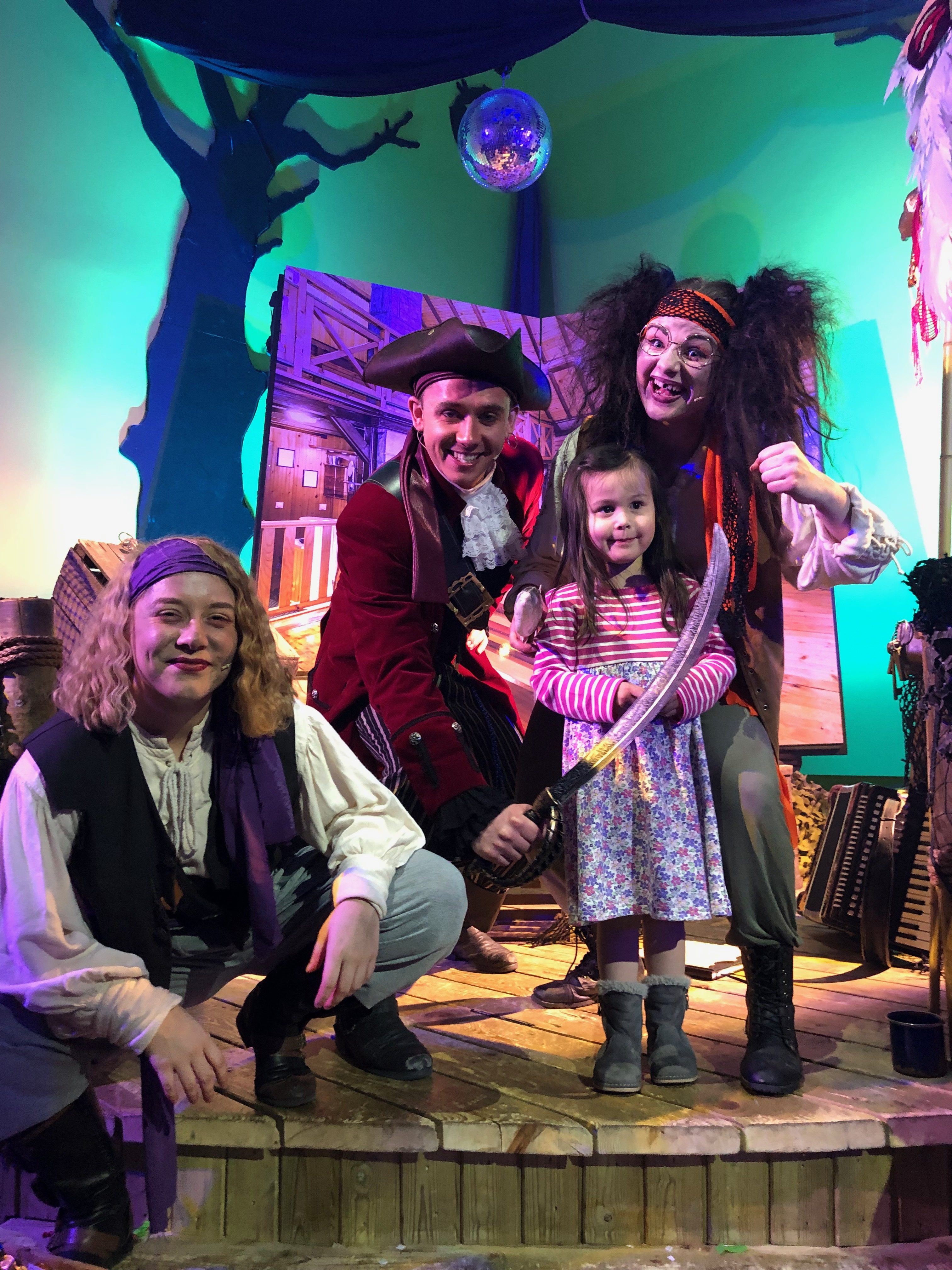 We also booked Black Bart's Pirate Dinner Show which was a musical adventure with food included.  The kids loved it and danced the night away…(until their bedtime at 7pm that is) and were in awe of the fire display that came with their pudding!  I think we paid around £16 per adult and £13 for April (under two's are free) and had a great night.
Another activity we booked was a Sea Umbrella Craft Workshop.  We paid £8 for April to make her own crazy umbrella and we all got to join her and help.  I don't know who had more fun, the kids going wild with sequins and ribbons or me watching Grumpy taking it all too seriously and ending up with glue poured down his leg.  One for the memory book!  April got to keep the umbrella and paraded it round the Village on our way back to the cabin – she got lots of compliments haha!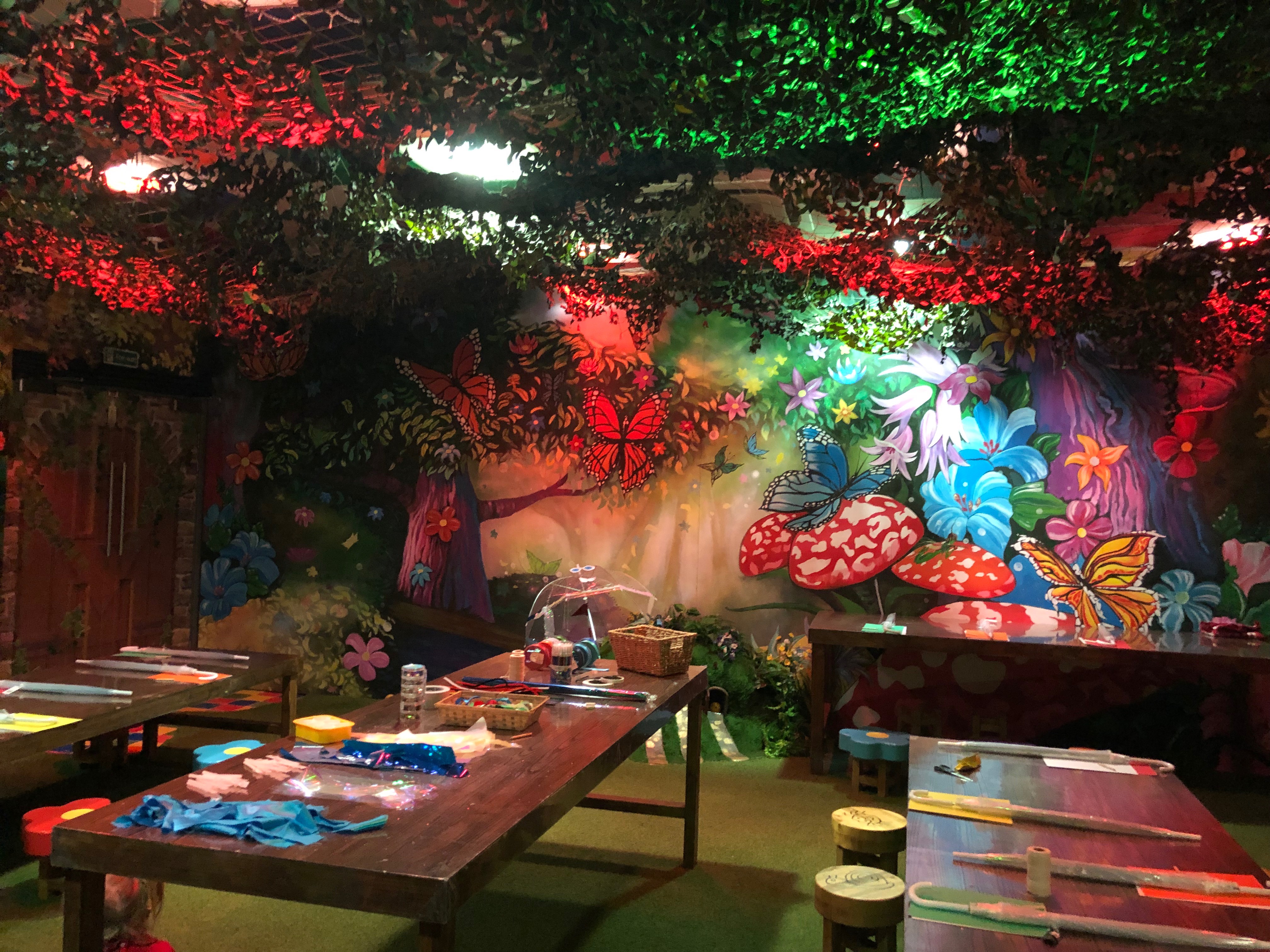 There were also parades and live music on during our stay.  Overall the entertainment we booked was all great and there was so much choice which was brilliant.  I found it to be really good value, especially in comparison to other resort based holidays.
Local Area
Another thing I loved about Bluestone Wales was that they were happy for you to hop back in to your car and explore the area around the resort.  We drove twenty minutes to Tenby, a small seaside town famous for it's brightly coloured houses and we had the most amazing day.  We parked at South Beach Car Park (SA70 7EL) and it was £5 to park all day.  The beach is absolutely stunning…coupled with the beautiful rainbow coloured buildings and the medieval walls, it was honestly one of the loveliest places we have been in the UK.  I am so glad we went!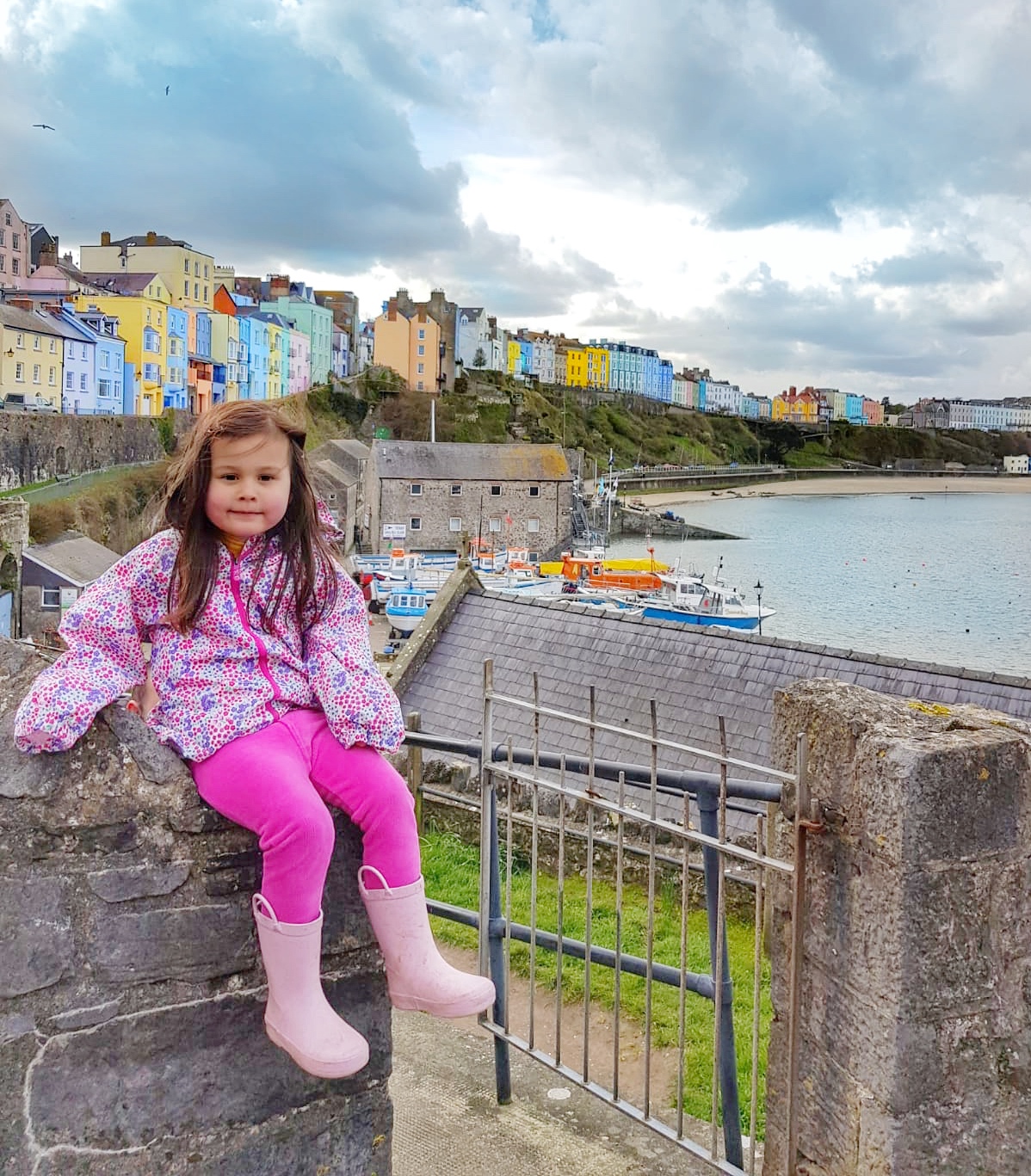 We also spent one afternoon at Folly Farm which is not a farm at all but a small zoo with vintage fun fair! It was about ten minutes drive from Bluestone, £16.50 for adults and £14.50 for children over 3, and was a fantastic day out.  We saw lions and rhinos and petted a baby donkey as well as try out some vintage arcade machines…it was brilliant, we highly recommend!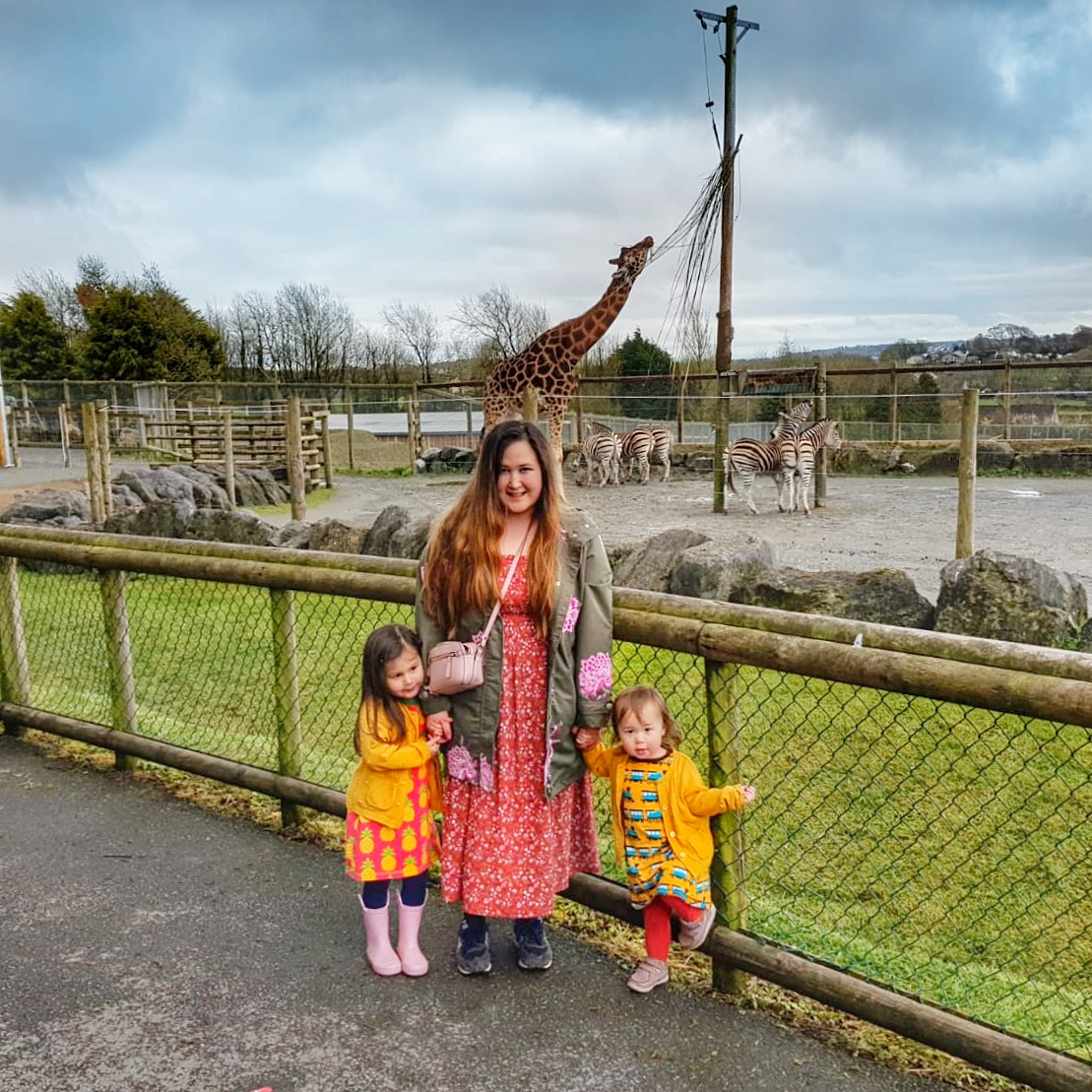 There are so many other attractions a short drive from Bluestone Wales including several stunning castles (Pembroke Castle, Narbeth Castle, Picton Castle, Llawhaden Castle, etc) and amusement parks (Oakwood Theme Park, Clerkenhill Adventure Farm, etc) and of course the coast.  It really is a fantastic place to stay for exploring this beautiful part of Wales.
Verdict
We spent a fun filled five days at Bluestone Wales and had the most wonderful time.  My two toddlers were entertained and having the time of their lives from the moment they woke up to the minute they went to bed at night.  There was so much to do both on site and in the local area that we could have spent much longer there and not been bored or run out of activities.  There was plenty to keep little ones occupied included in the price of the accommodation, but the extra activities and shows were really affordable and great value too.
For the week that we stayed the cabin for our family (two adults and two children) was pricing up at around £450 at the time of writing this review for a Monday-Friday stay.  You can also choose to stay for a long weekend break.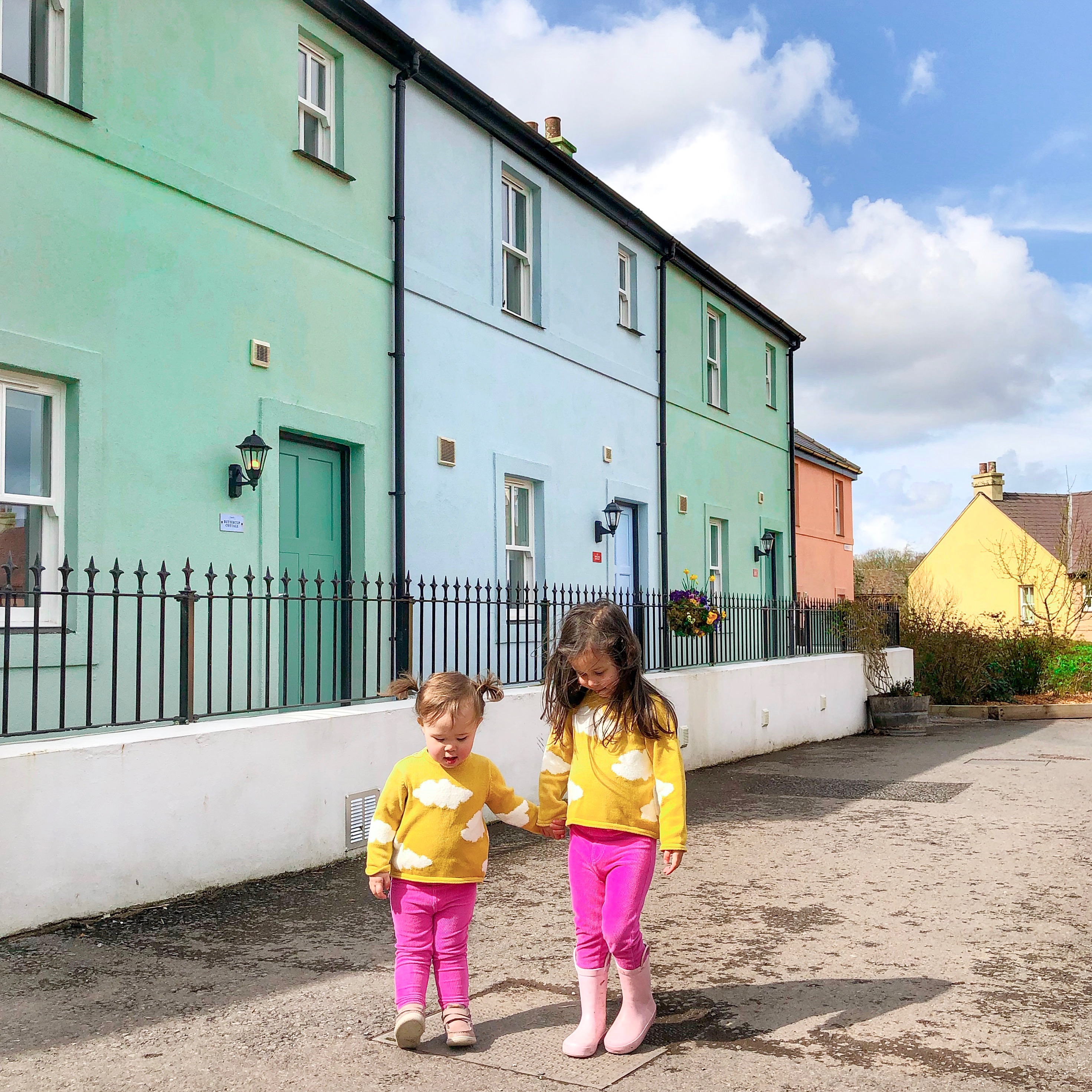 The cabins were ideal for our family of four for the week.  Every member of staff we met was friendly and welcoming, the community feel in the resort is lovely.  The Village is quaint and pretty, Bluestone must surely win the award for most photogenic holiday resort in the country!  There is a sense of your location and the culture of Wales throughout the resort which is unique to Bluestone.  One thing Bluestone has over many other similar resorts is that it has heart and soul.  From the campfires, to the parades, and the sing songs in the village square…to the staff members waving hello to your children as they pass by…there is a warm and magical feel to the place.
Top 3 Reasons to Visit
The resort is utterly beautiful, I had to stop to take a picture every two minutes
The local attractions are incredible, especially the Tenby coast
Entertainment for young children is excellent value and fantastic quality
Overall, Bluestone Wales is a lovely little holiday to have with young children!  Yes the drive is worth it!
To find out more about the Bluestone Wales Resort, click here.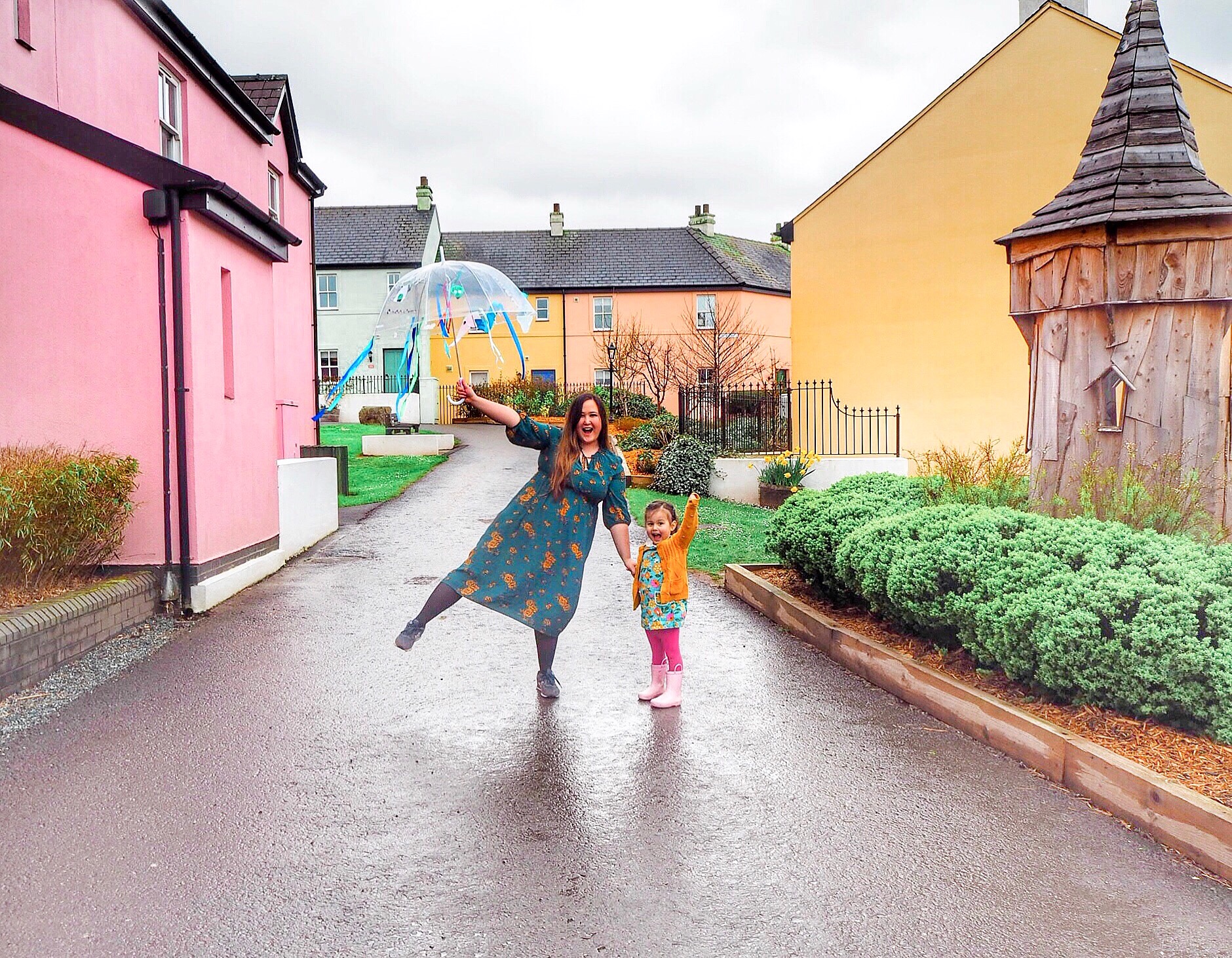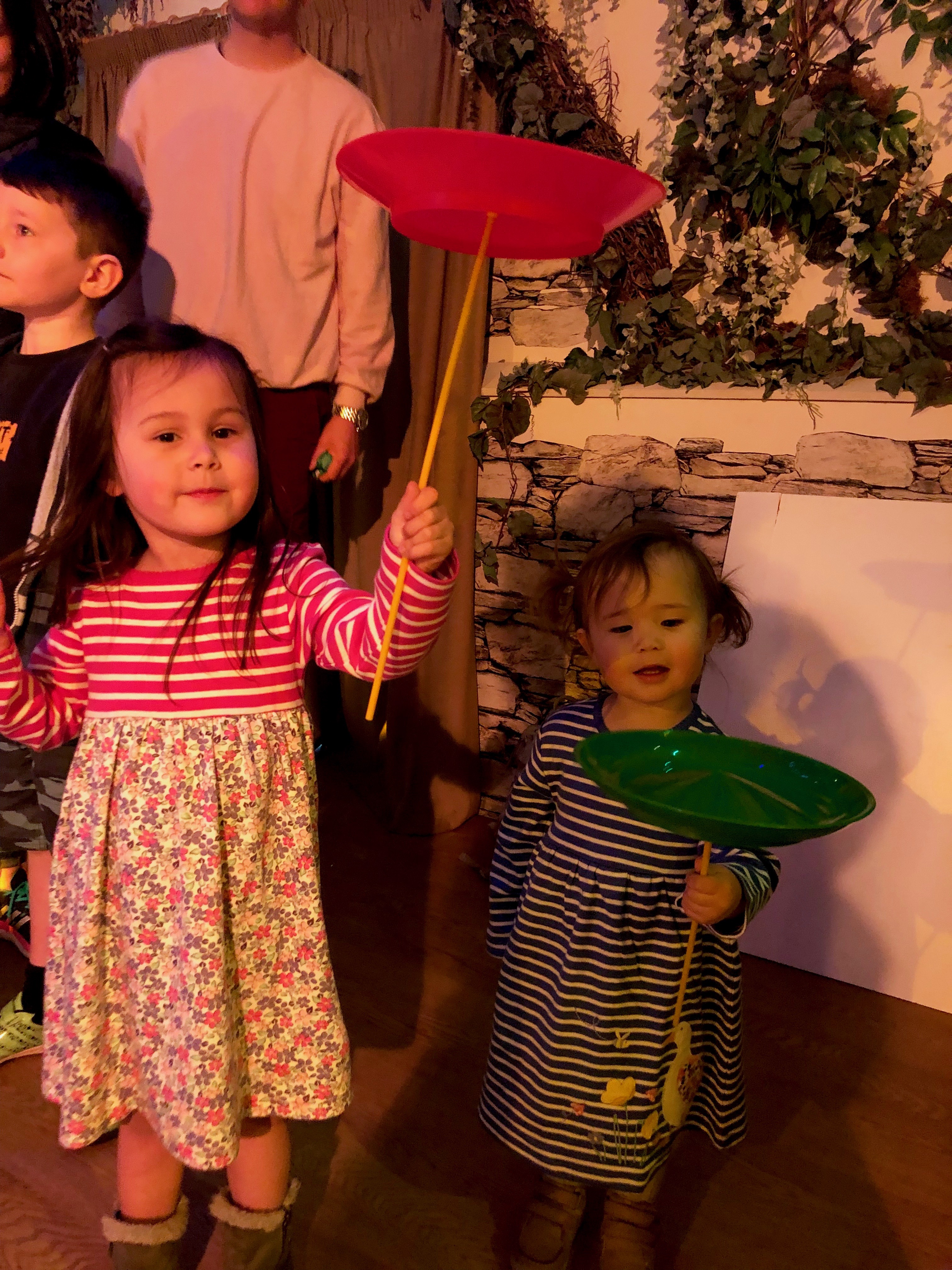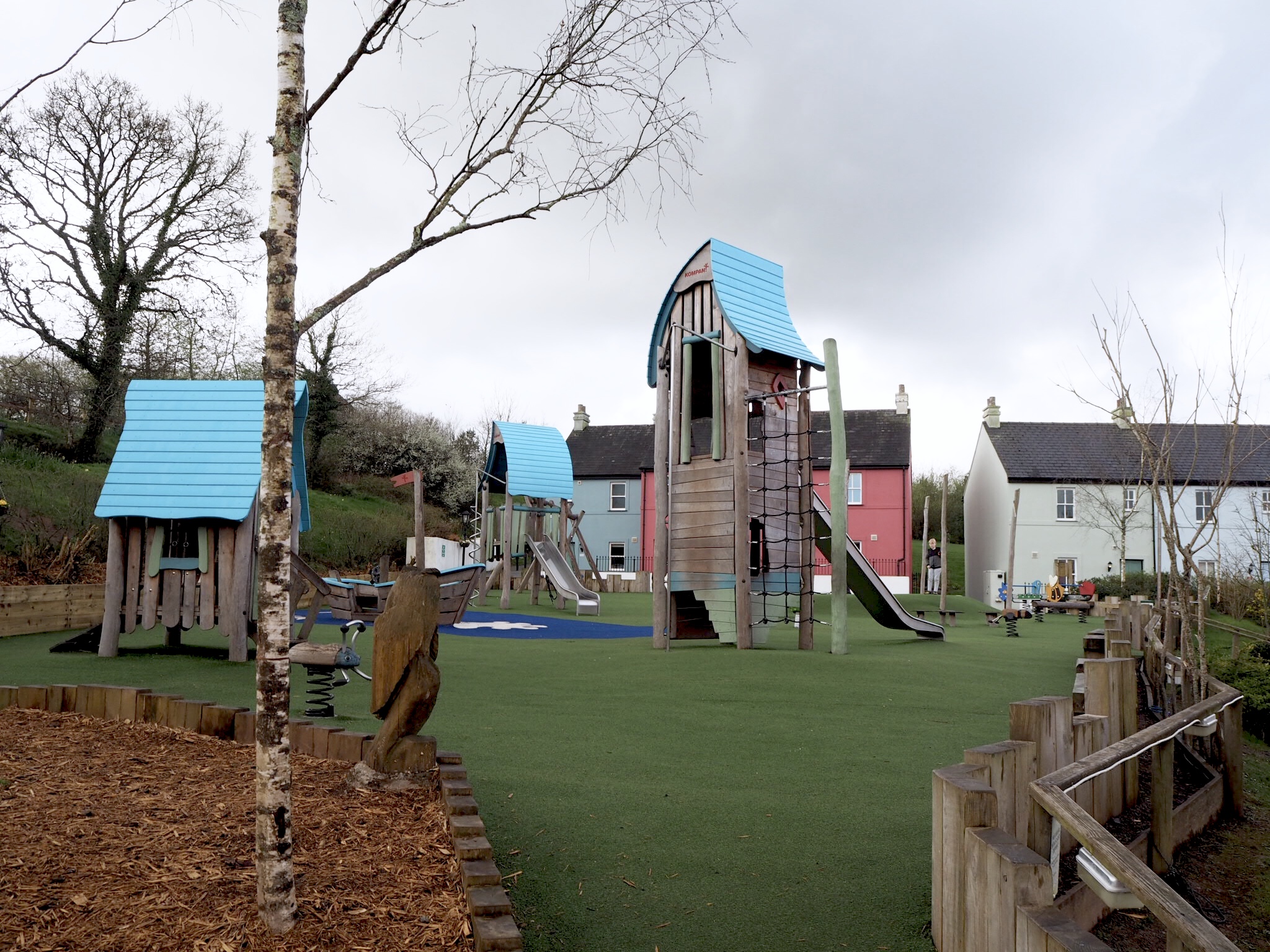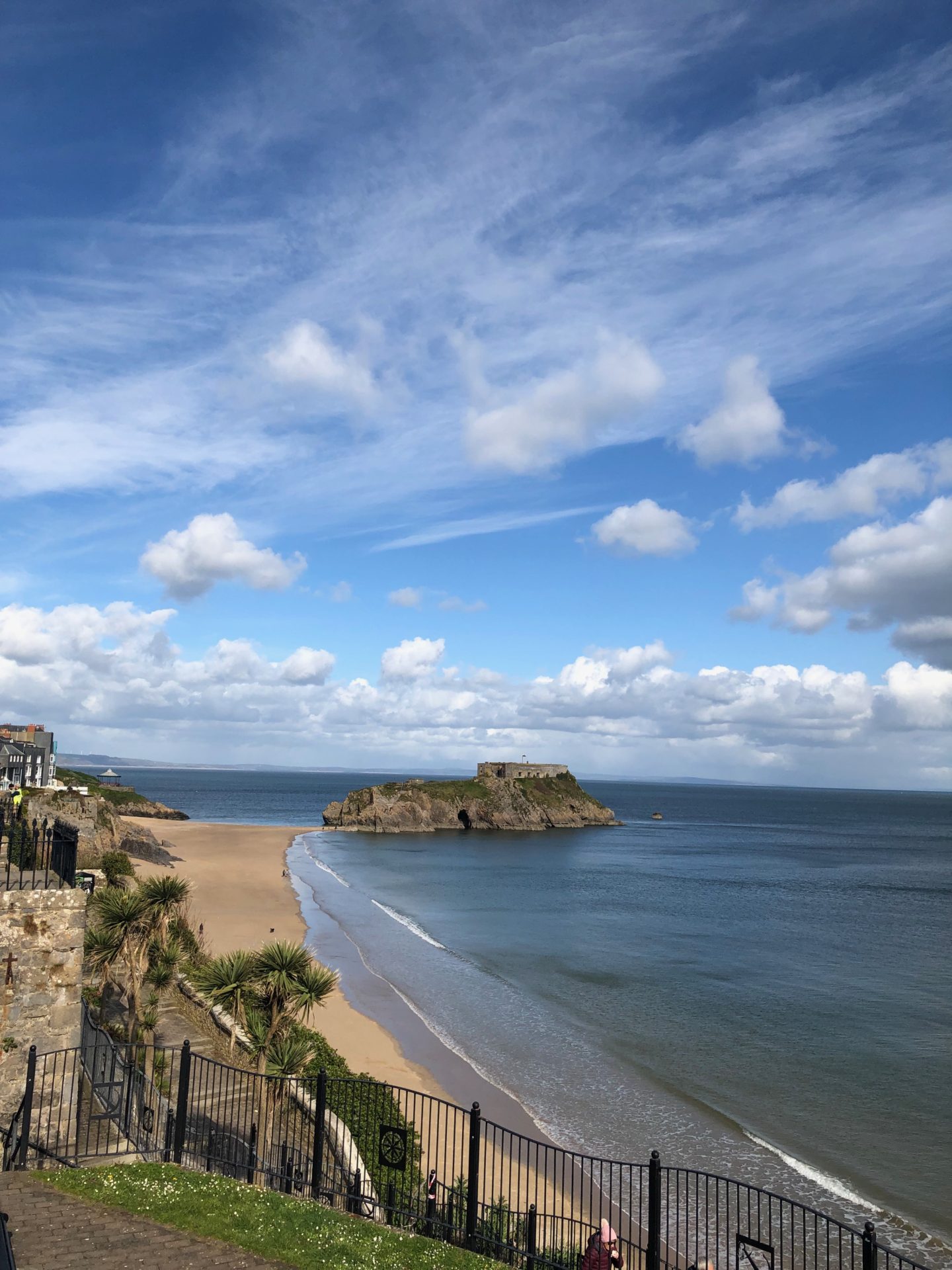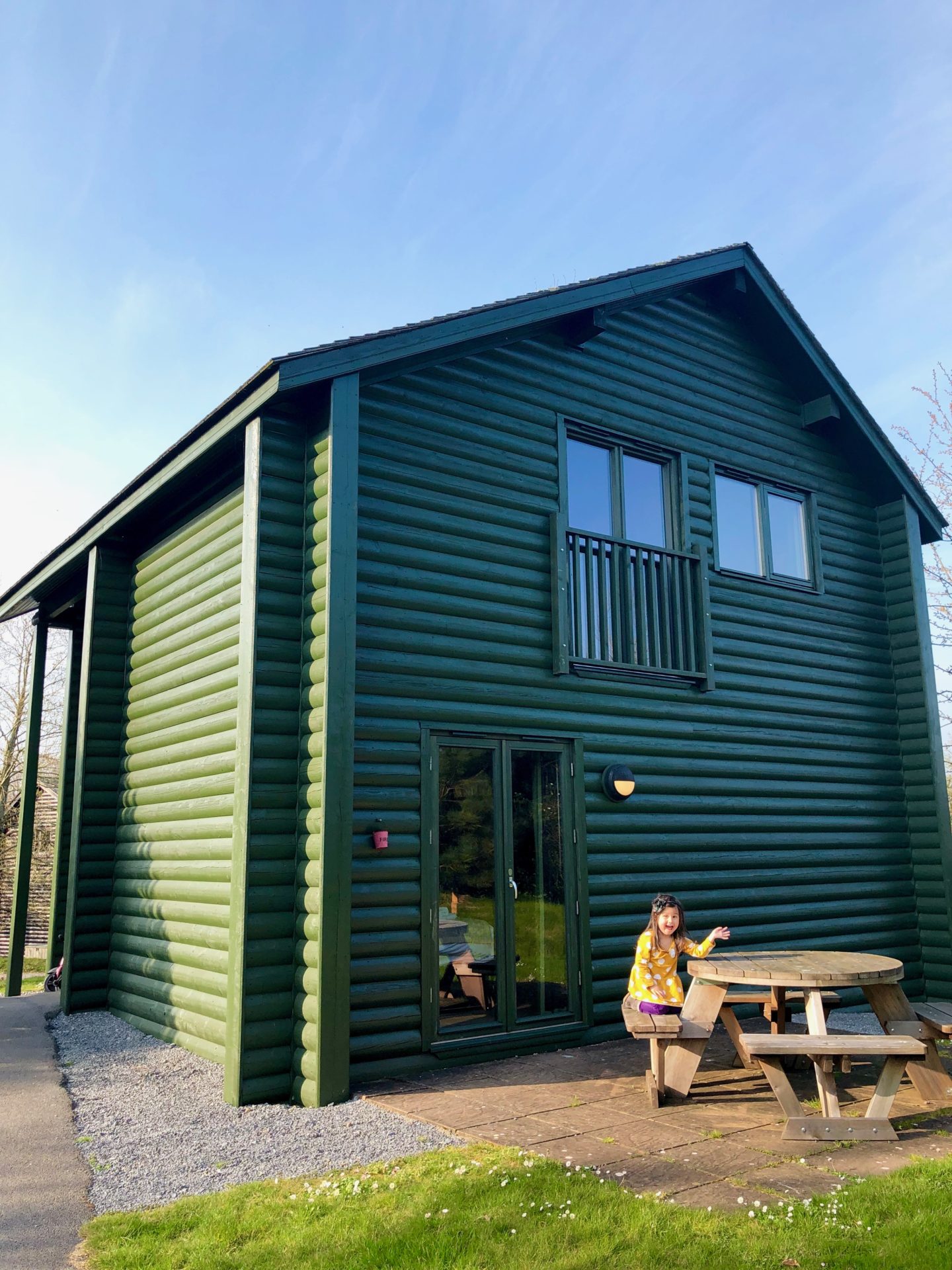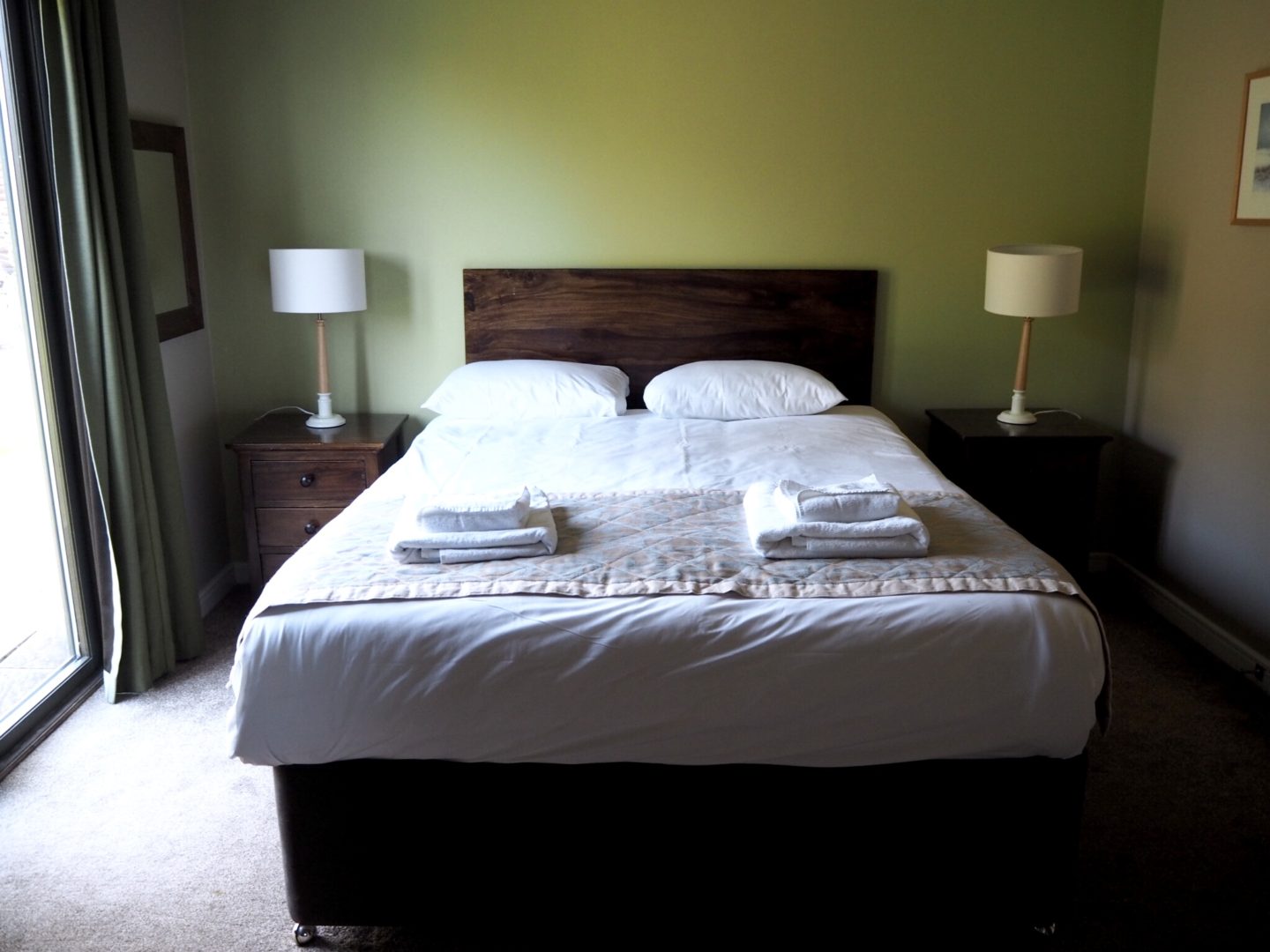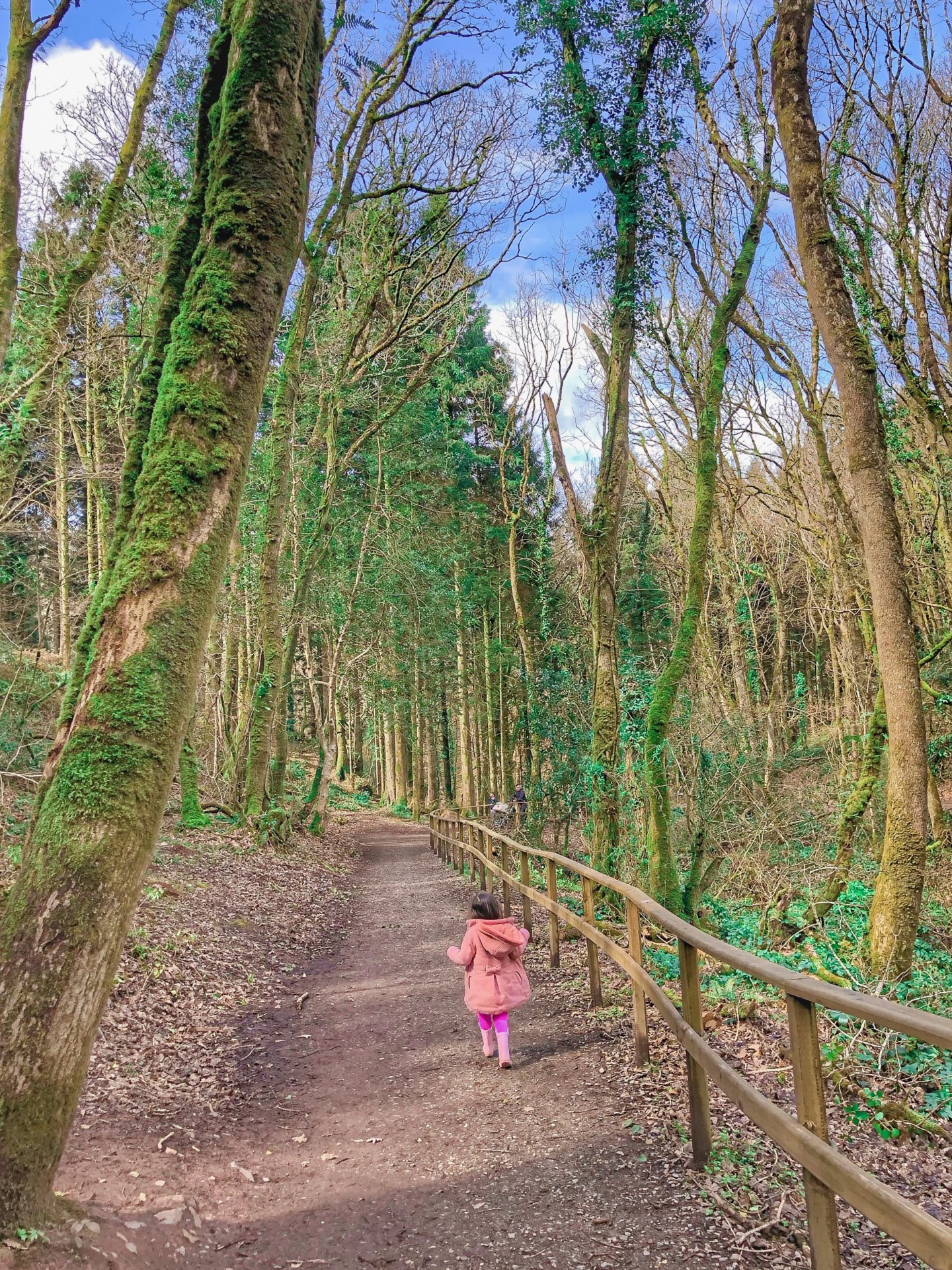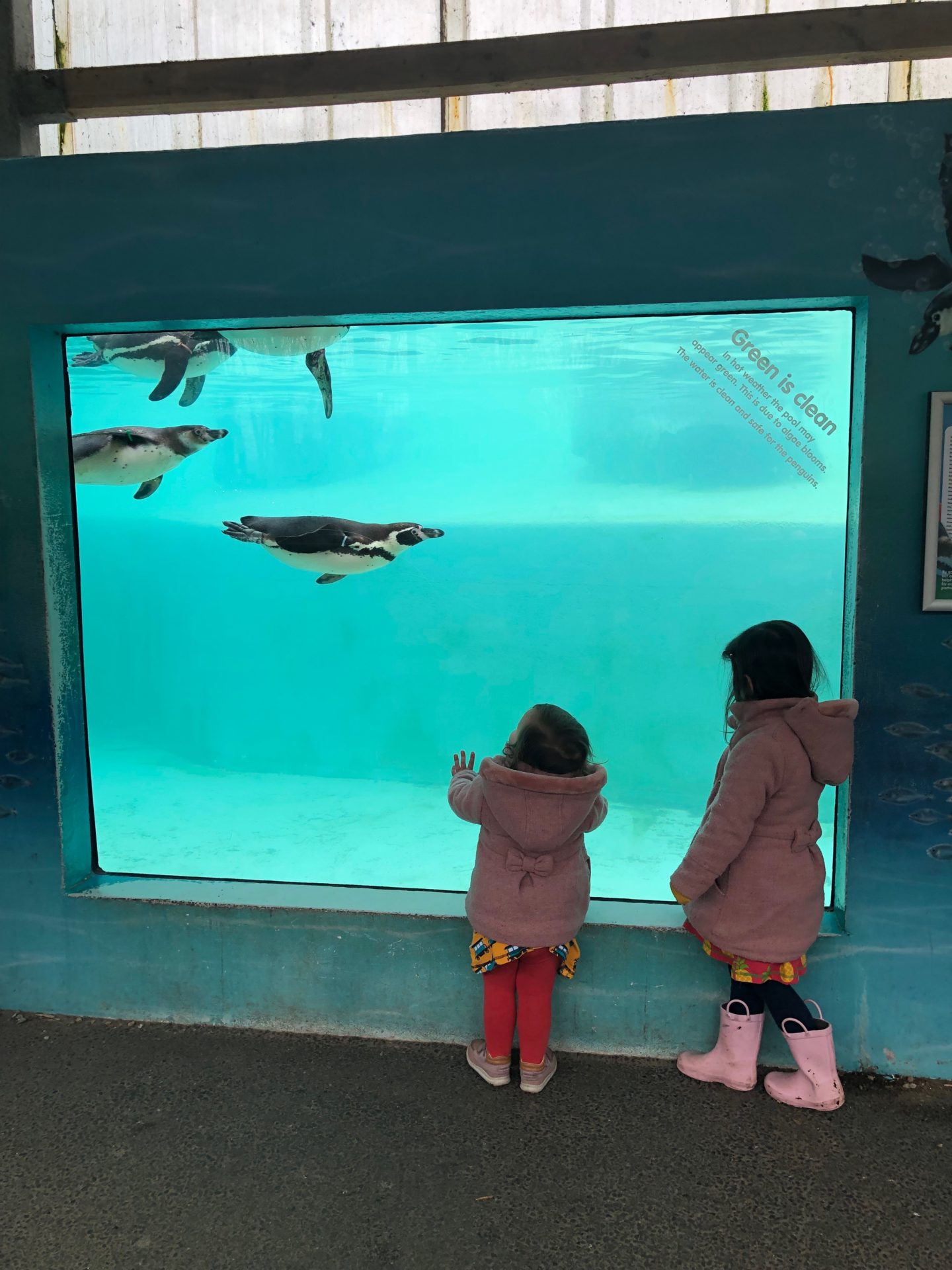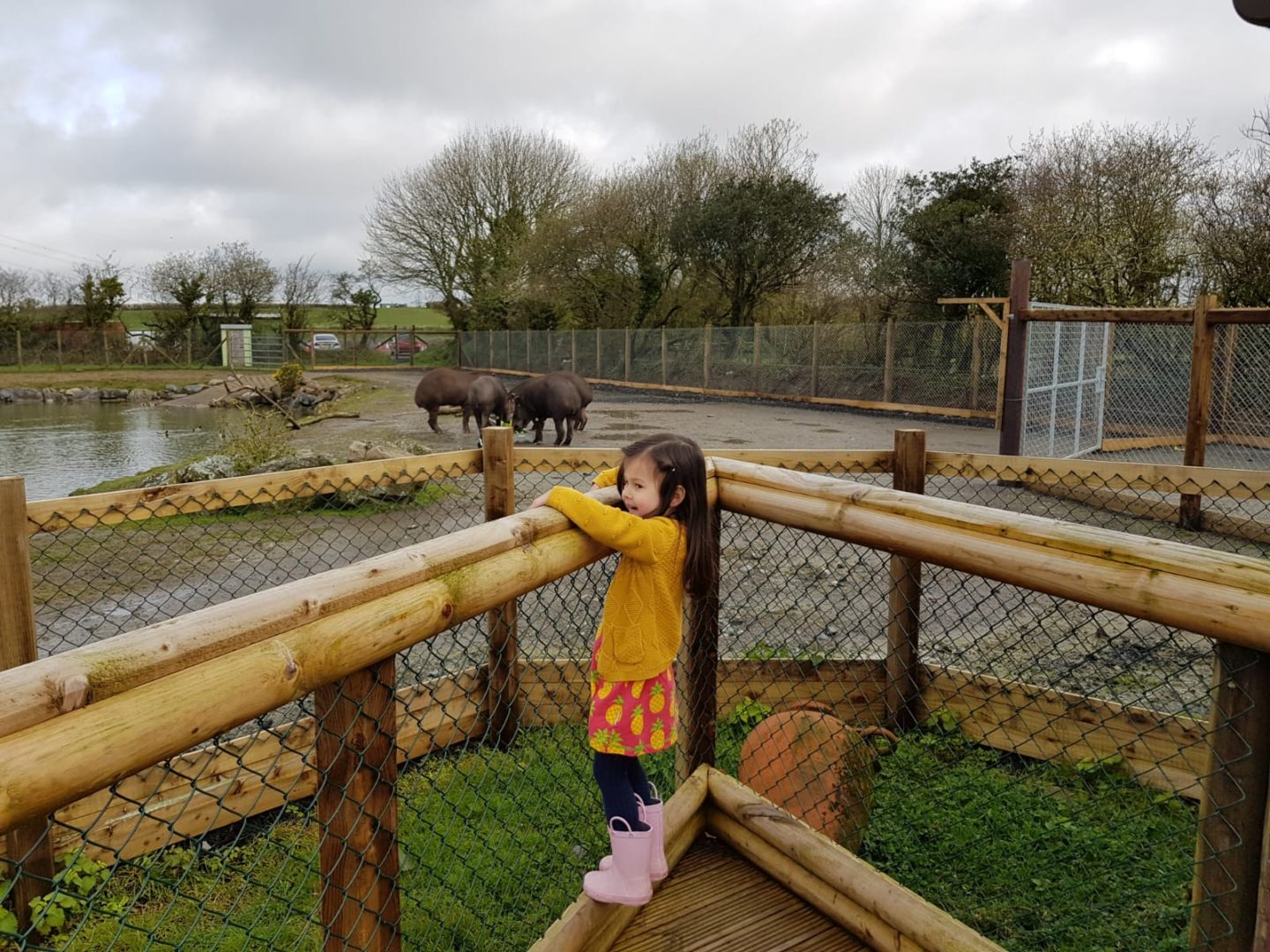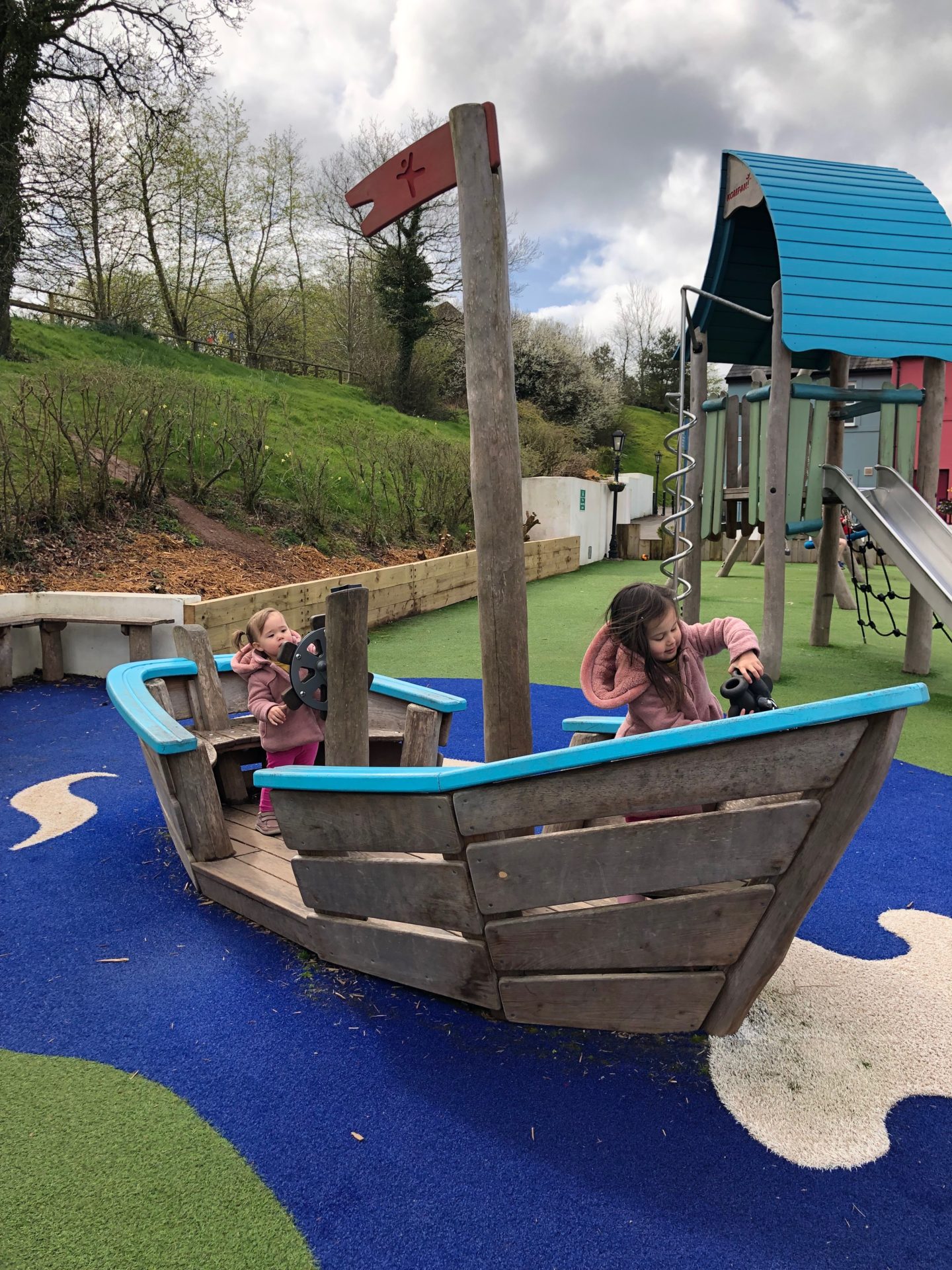 Disclosure:  Our accommodation at Bluestone Wales was provided free for the purpose of review.  All food, activities and travel were paid for ourselves.  All opinions are my own.