Newby Hall and Gardens is a stately home in Ripon and is also one of my favourite days out with the kids in Yorkshire.  There is so much to do and see for little ones as well as adults, it makes for a lovely family day out.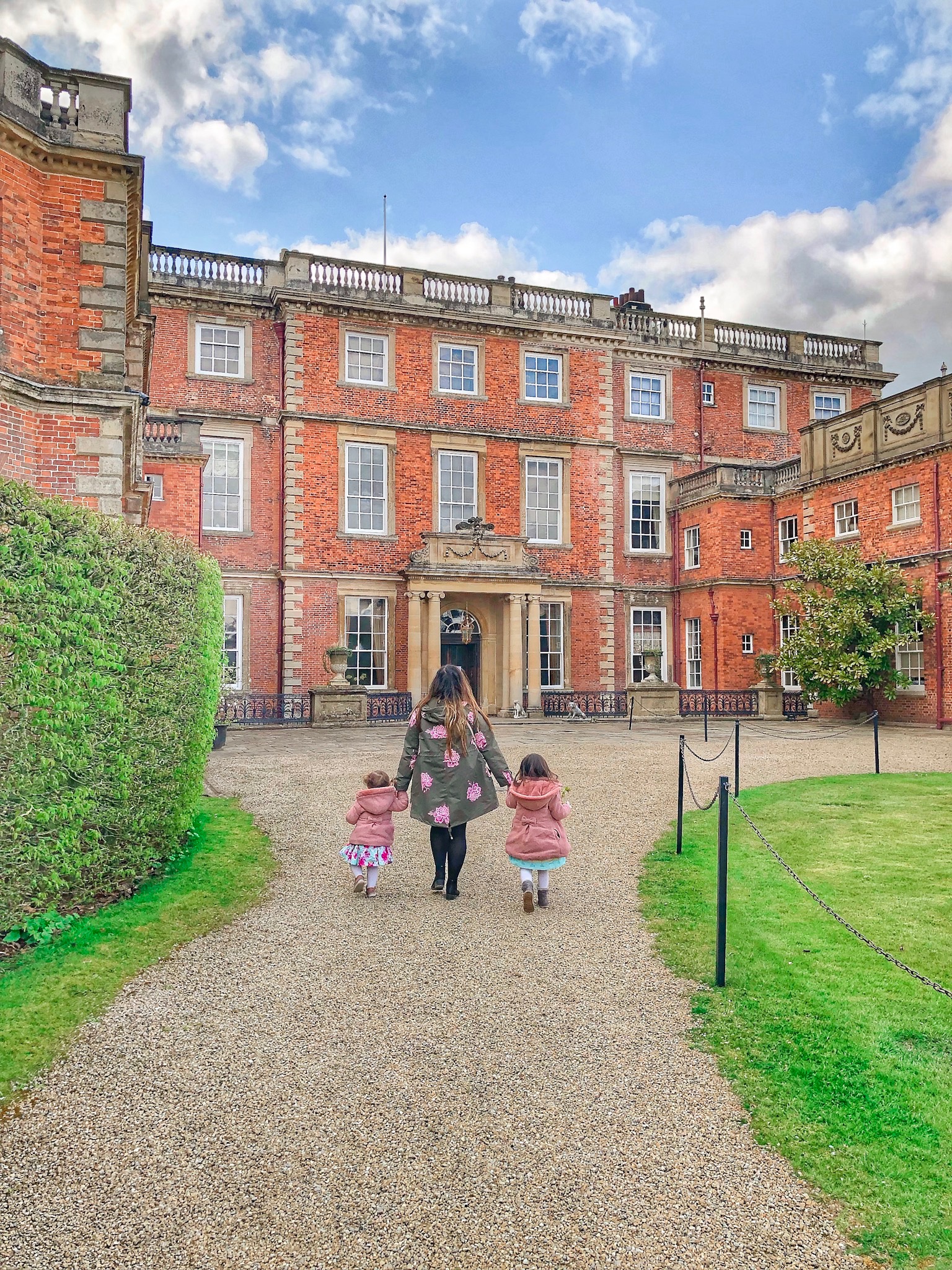 Newby Hall with Kids
The grounds are beautiful, when we visited for the first time it was lambing season and driving up to the house we were surrounded on all sides by hundreds of lambs and sheep, the kids were enthralled before we had even left the car!
There is ample free parking.  The postcode for the SatNav is HG4 5AE.
Entry Cost
Tickets are quite expensive in my opinion, around £19 per adult for a house and garden ticket, or £64 for a family of four.  We decided to buy an annual membership with Historic Houses which cost us around £100 for our family of four for free entry to hundreds of stately homes around the UK, and Newby Hall is one of them!  Would highly recommend as a more cost effective way of visiting these lovely stately homes.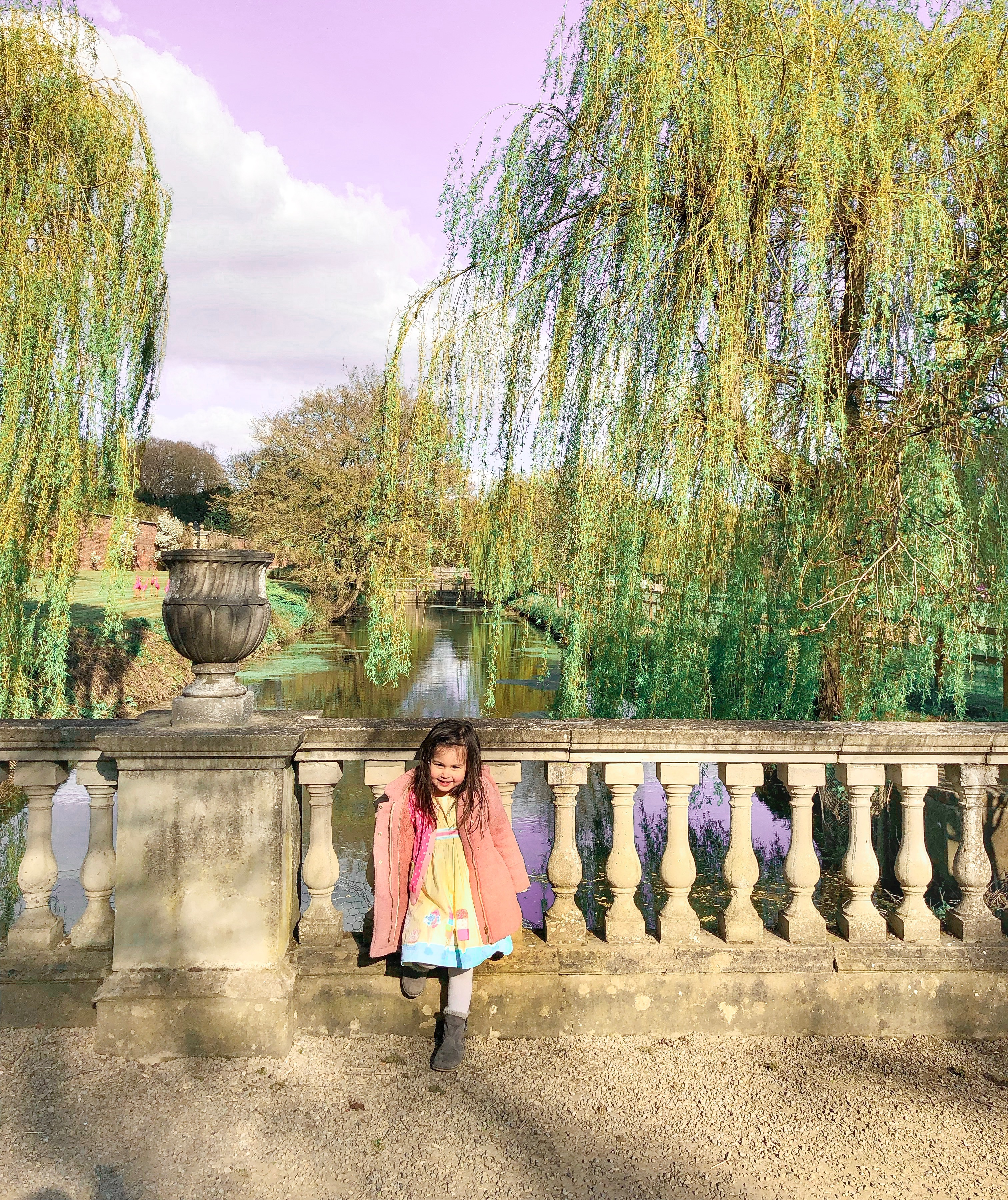 We showed our Historic Houses membership cards and were given free entry and booked a free tour of the house, which was incredible.  April and Ariel are 4 and 2 so were getting a bit restless on the guided tour, so interesting for us adults but the kids were getting impatient.  A kind tour guide named Eric offered to show us round separately from the main group (and quickly) and we jumped at the chance and appreciated it very much!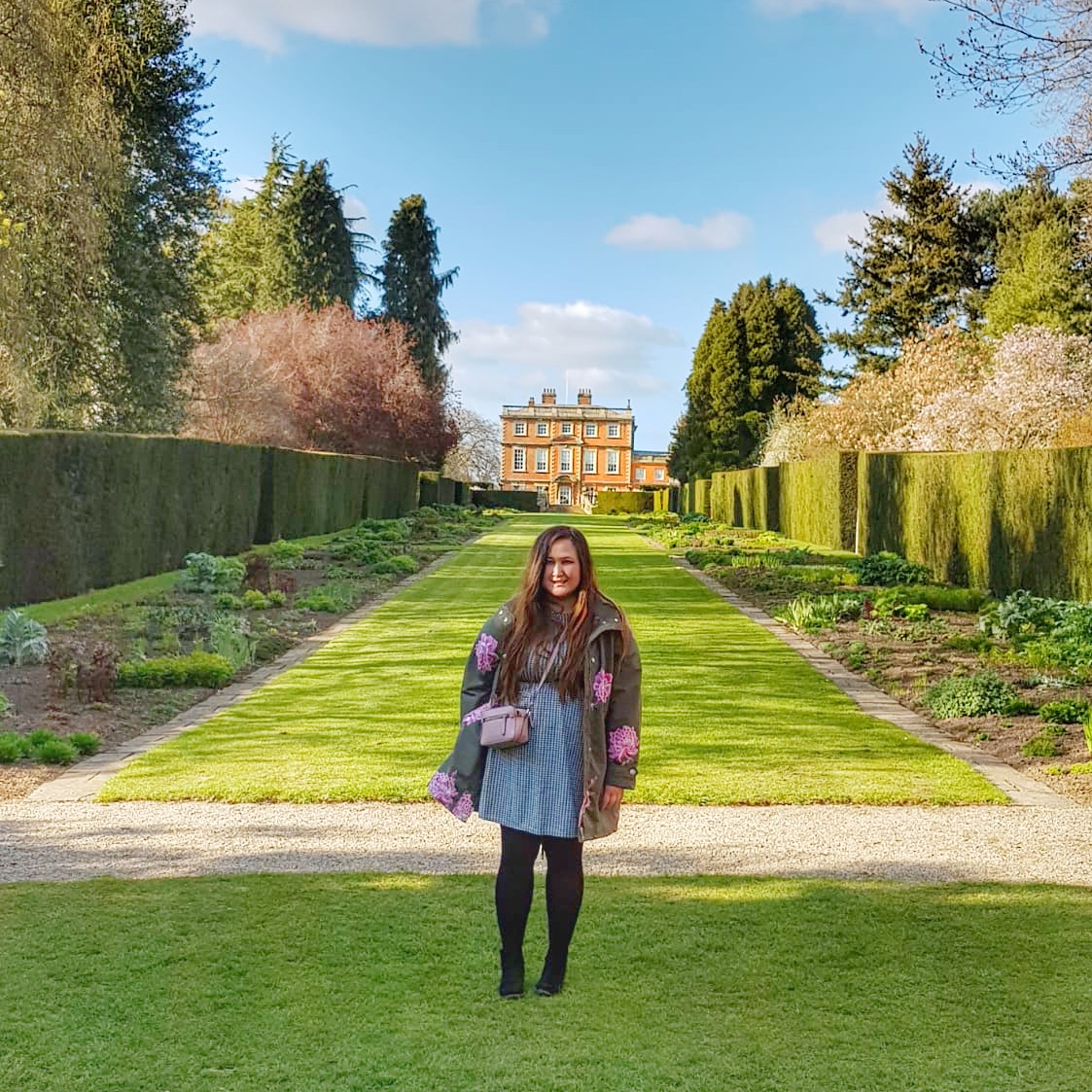 The house is well worth exploring, it is probably my favourite of all the stately homes we have ever visited…the tapestries and statues inside are unbelievable.  We were not allowed to take any pictures inside but scroll down for a picture of a dolls house replica of one of the rooms.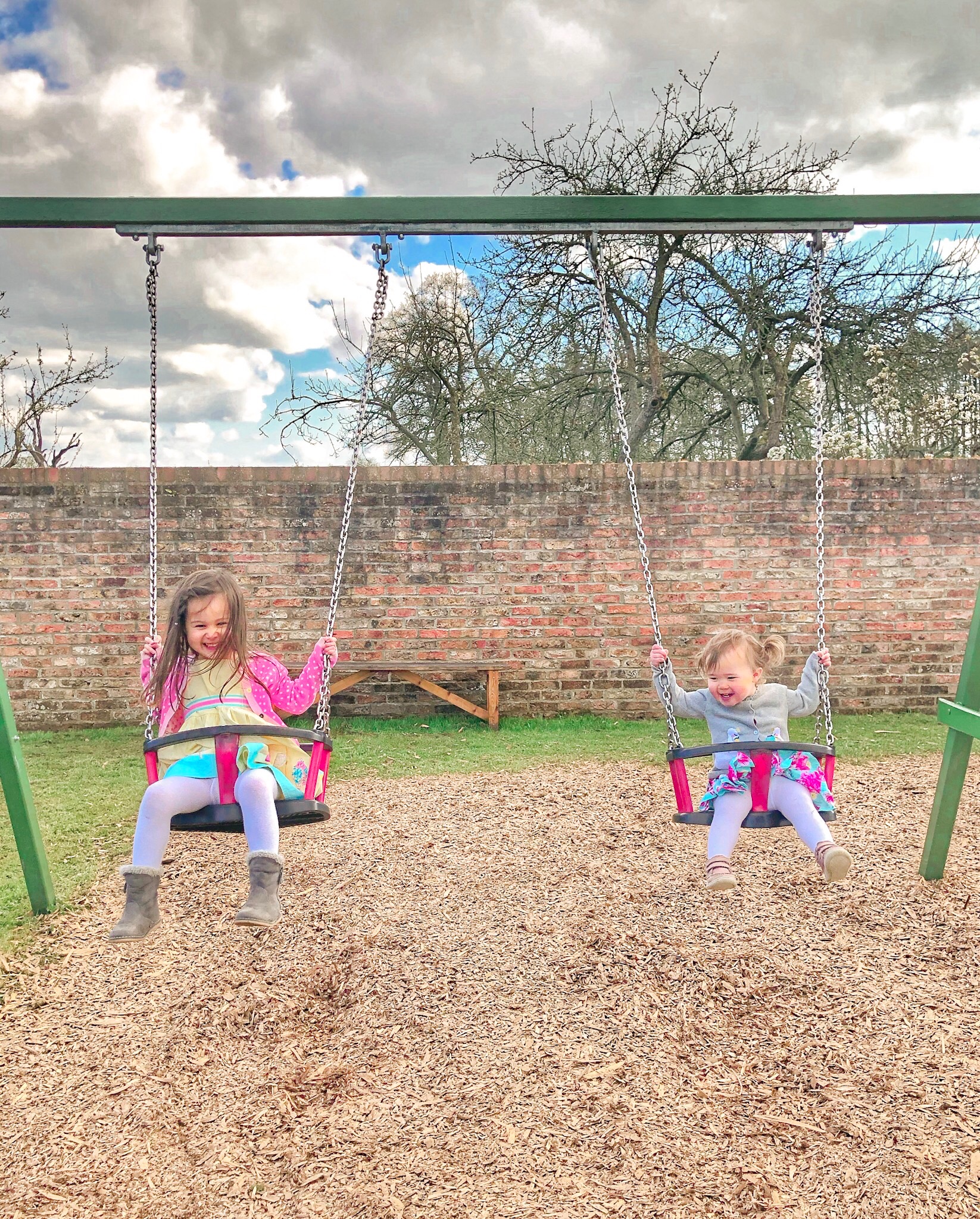 Activities for Kids
There are so many things to do for kids at Newby Hall and Gardens.  There were rowing boats, and a little miniature steam train and a sand pit and water fountain play area.  As well as lawn games and playgrounds and swing boats.  The swing boats were our favourite!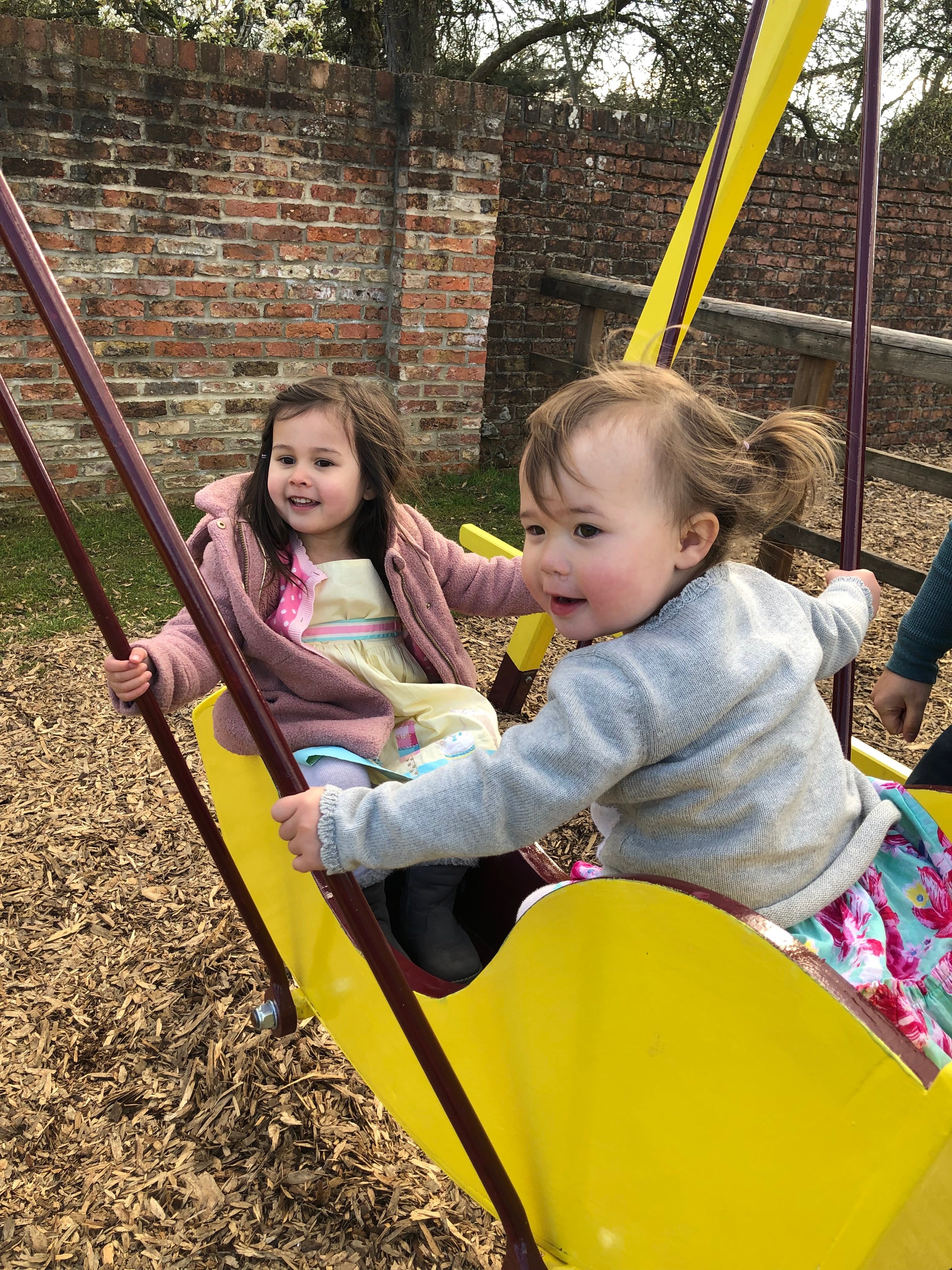 There is also the Teddy Bear Exhibition and the Dollshouse Exhibition which were amazing!  Both the kids and adults loved the exhibitions.  The teddy bears are all dressed up and set in scenes which are adorable and hilarious.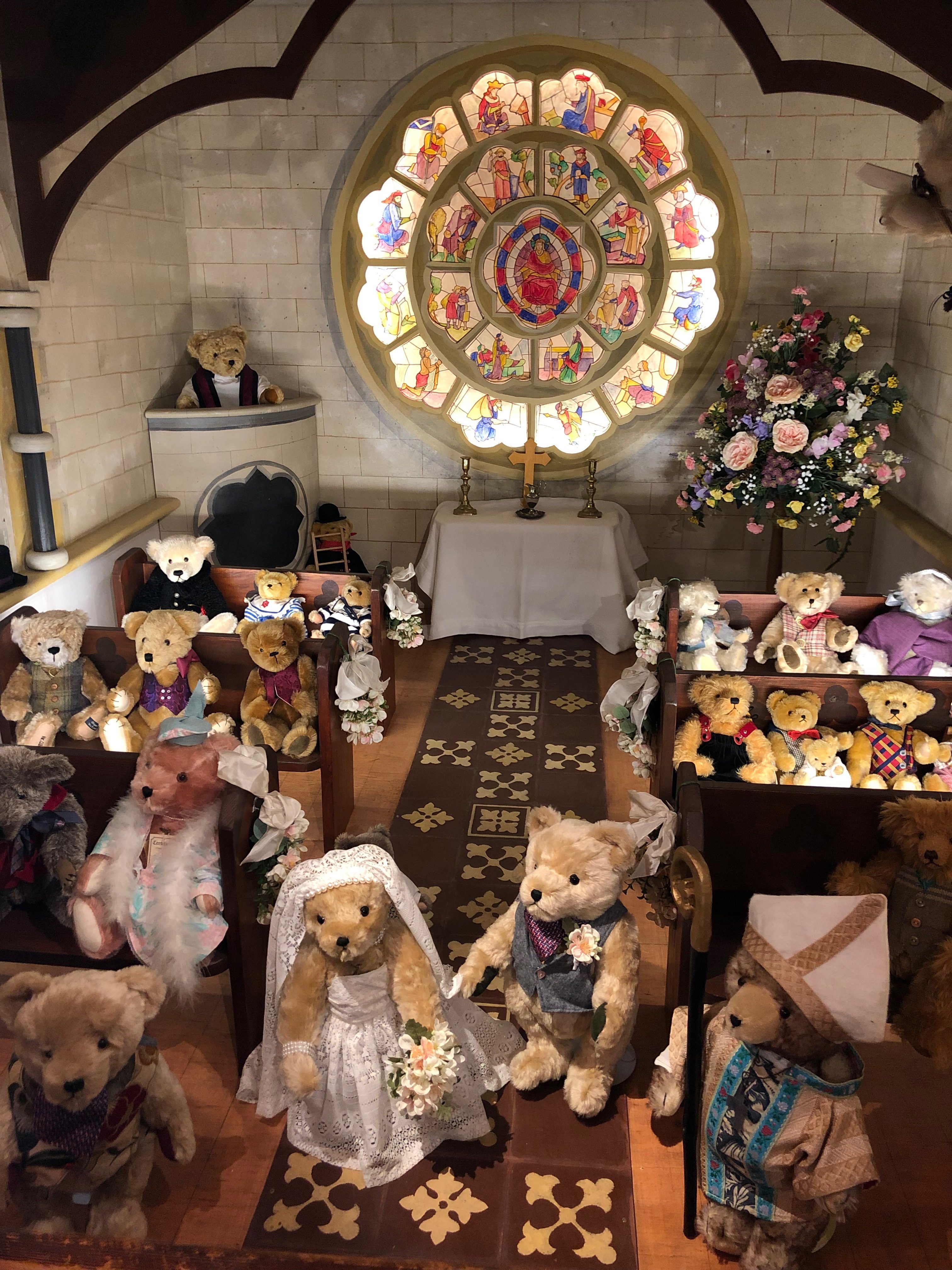 The Dollshouses collection is utterly staggering, we could have spent hours in there.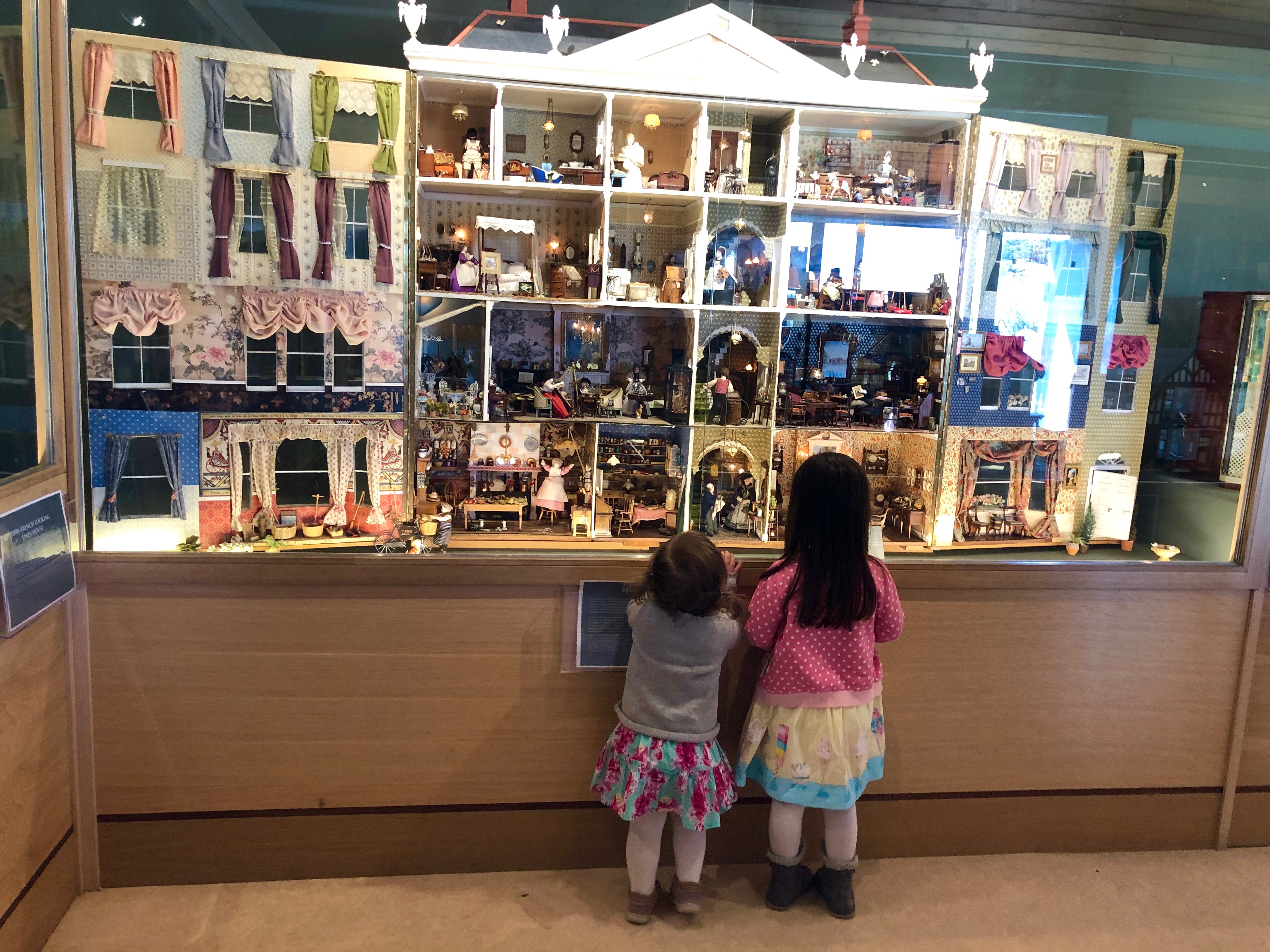 Each house was incredible, so much time and effort and detail…there was even a replica of Newby Hall with the beautiful tapestries I fell in love with in the actual house.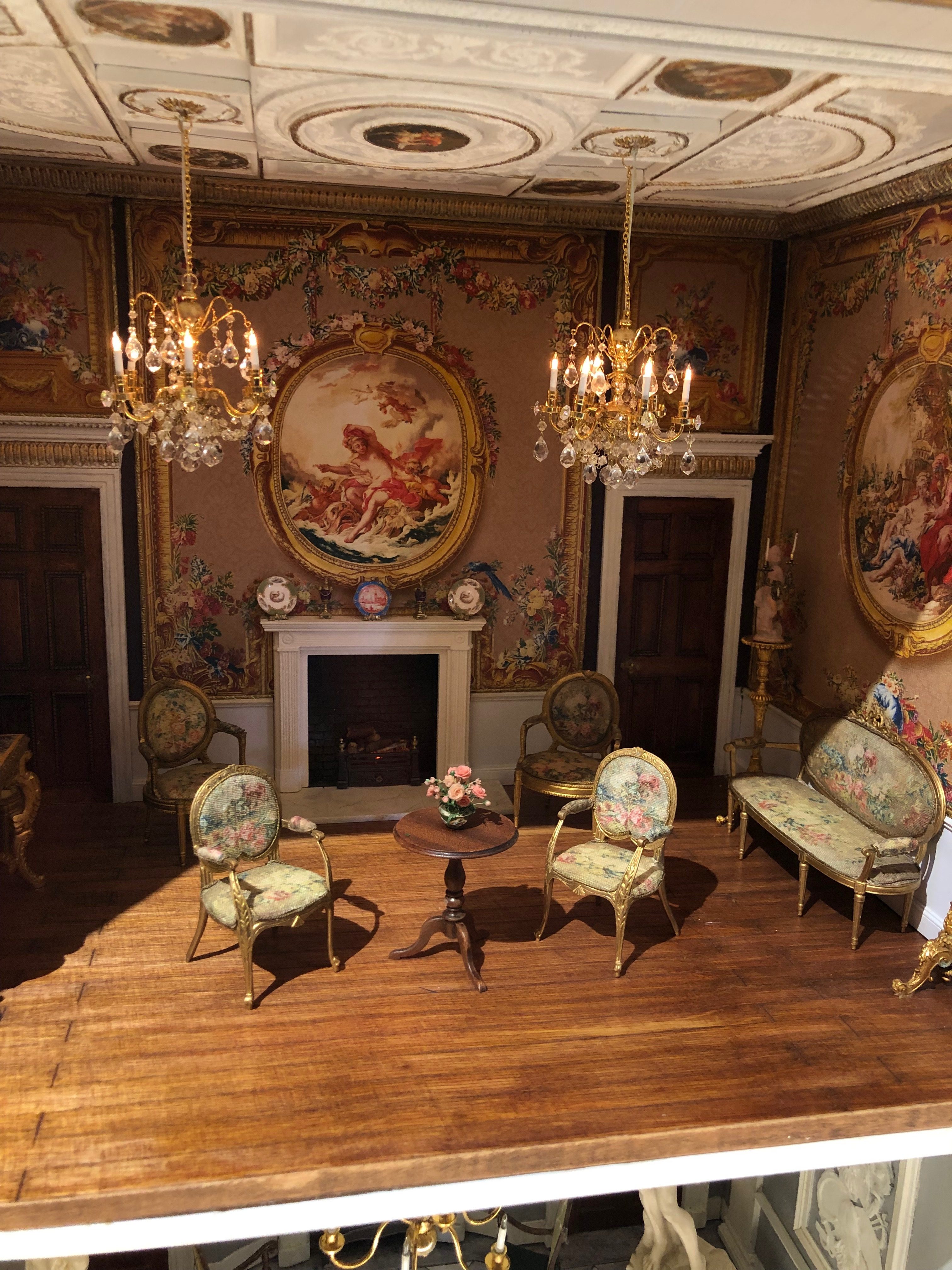 I had to drag Grumpy out of there, he is a dentist so works with very tiny spaces and microscopic artistry so he loved it.  We will definitely be back to spend more time in there.
There is a cafe which serves a great selection of hot and cold food, cakes and packed lunches for kids.  Perfect!
The ground of Newby Hall are just so beautiful, even without the huge range of activities and things to see, just walking around and enjoying the gardens is so lovely.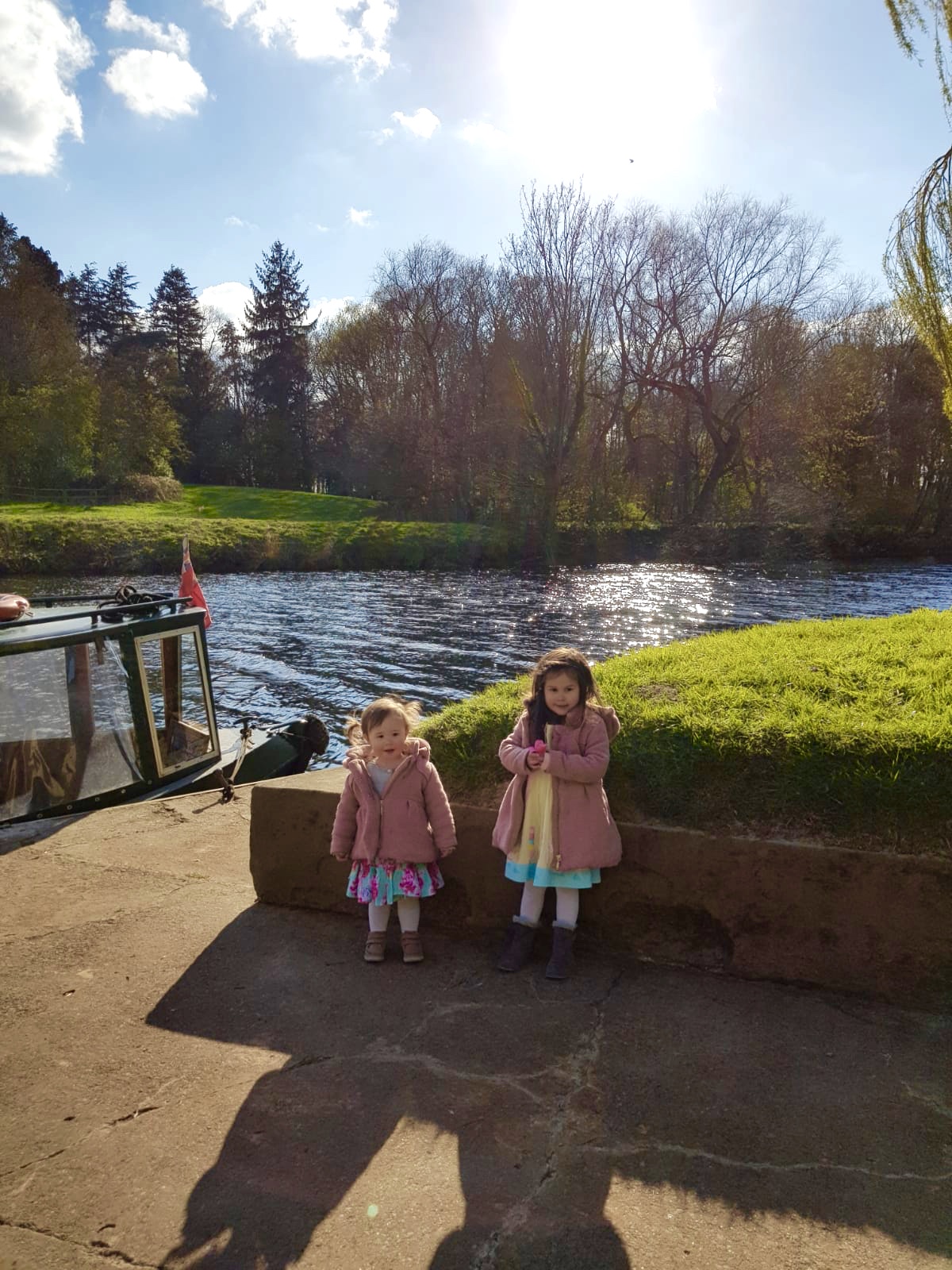 We had the most amazing day out with the kids at Newby Hall and Gardens in Yorkshire.  Sometimes we worry there won't be much to do with toddlers when we plan a day out but Newby Hall had both our children as well as the adults smiling all day.  Would highly recommend as a great family day out with toddlers.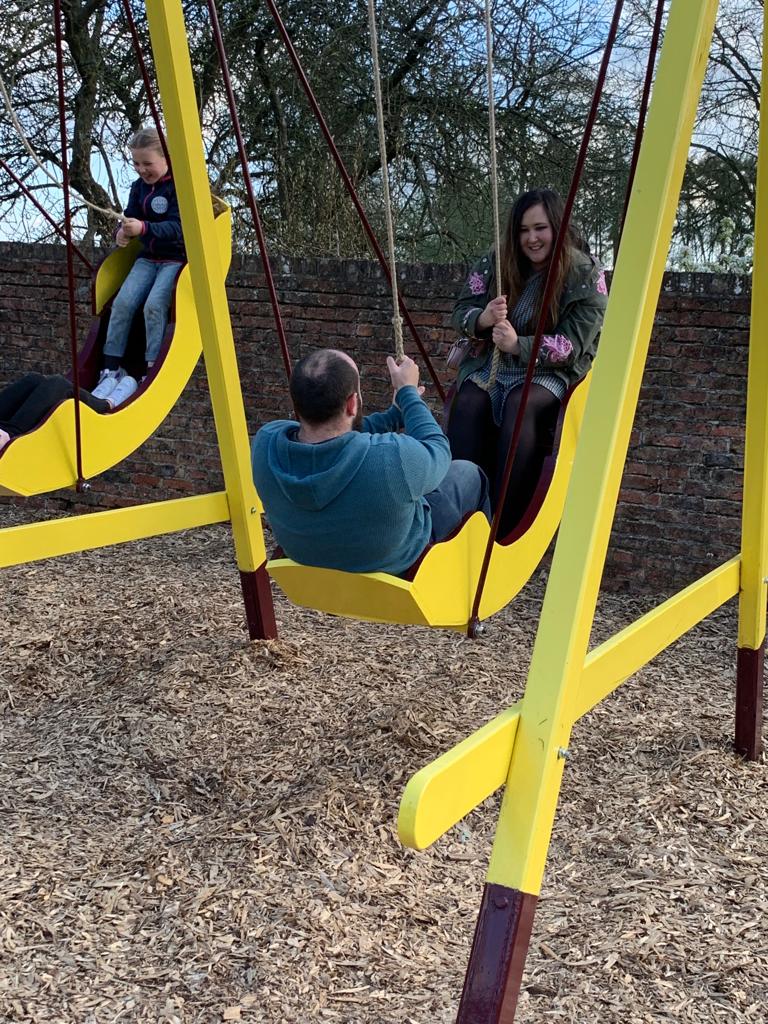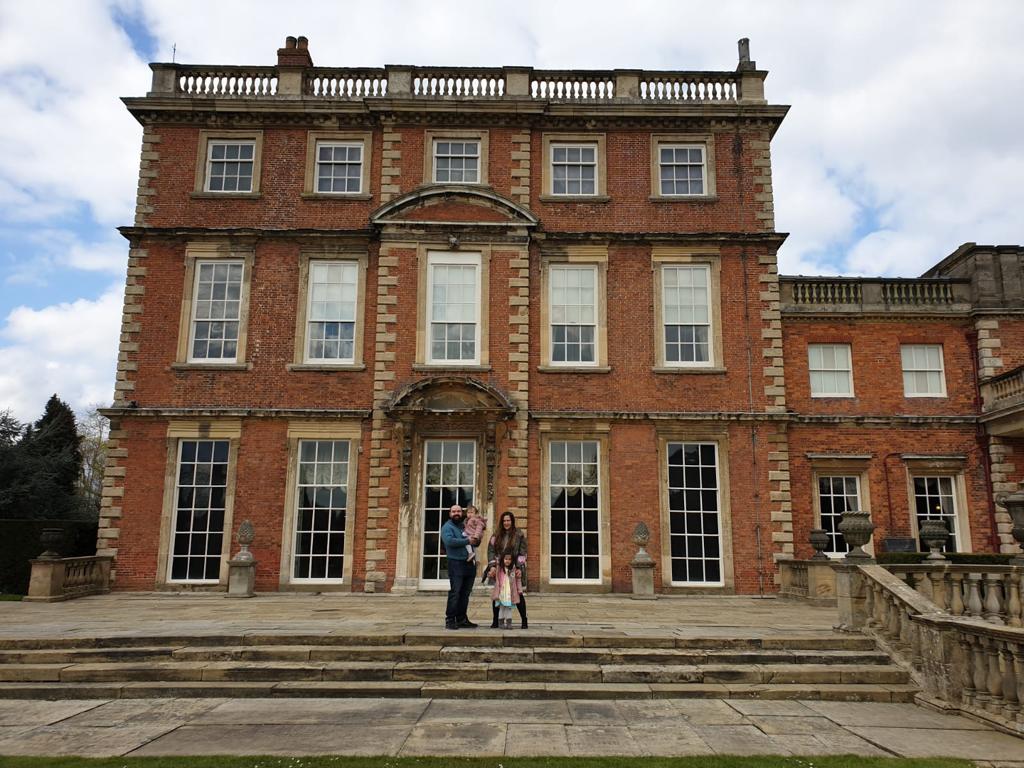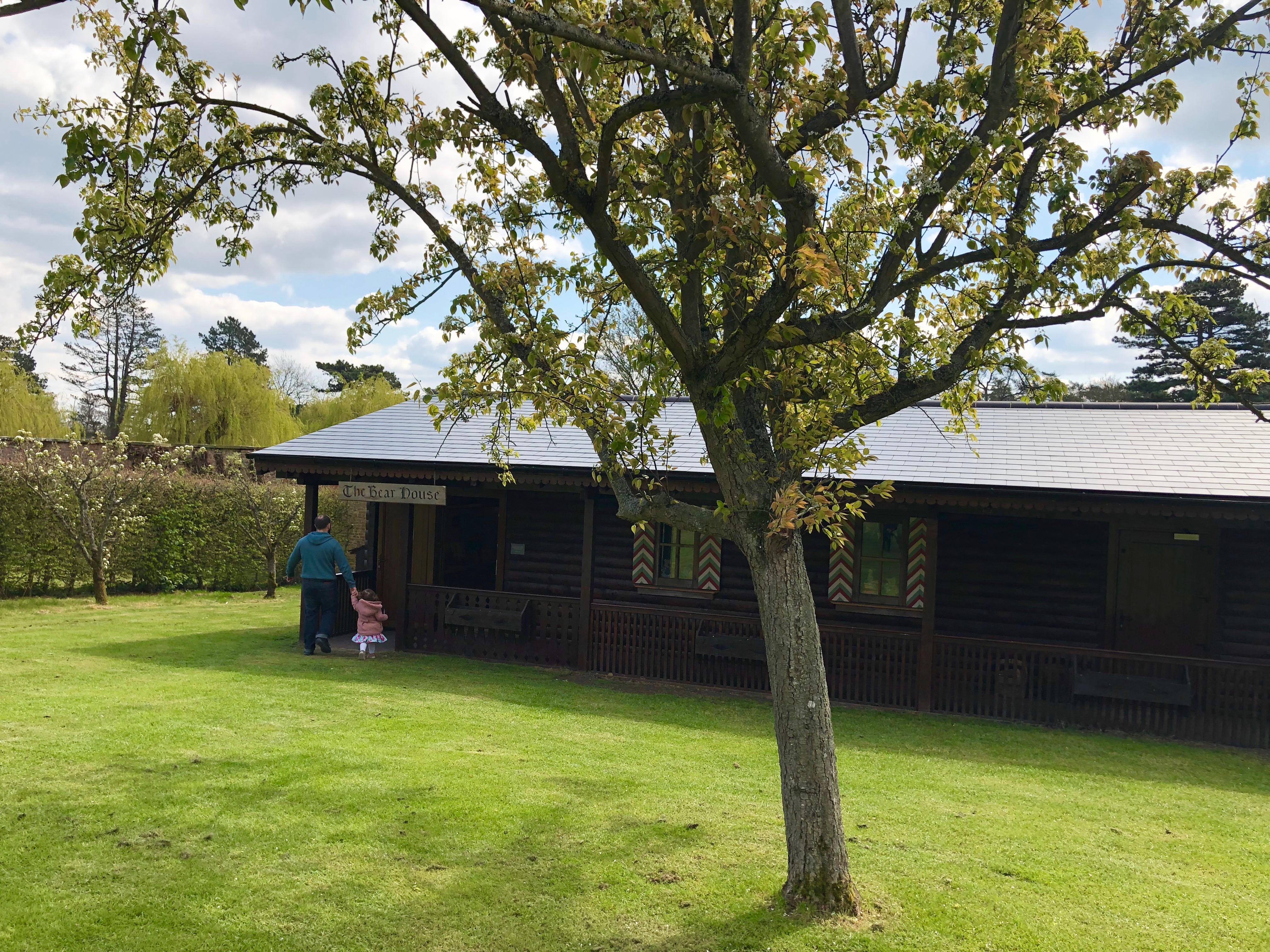 For other ideas for family days out in Yorkshire why not try Castle Howard or Whitby?