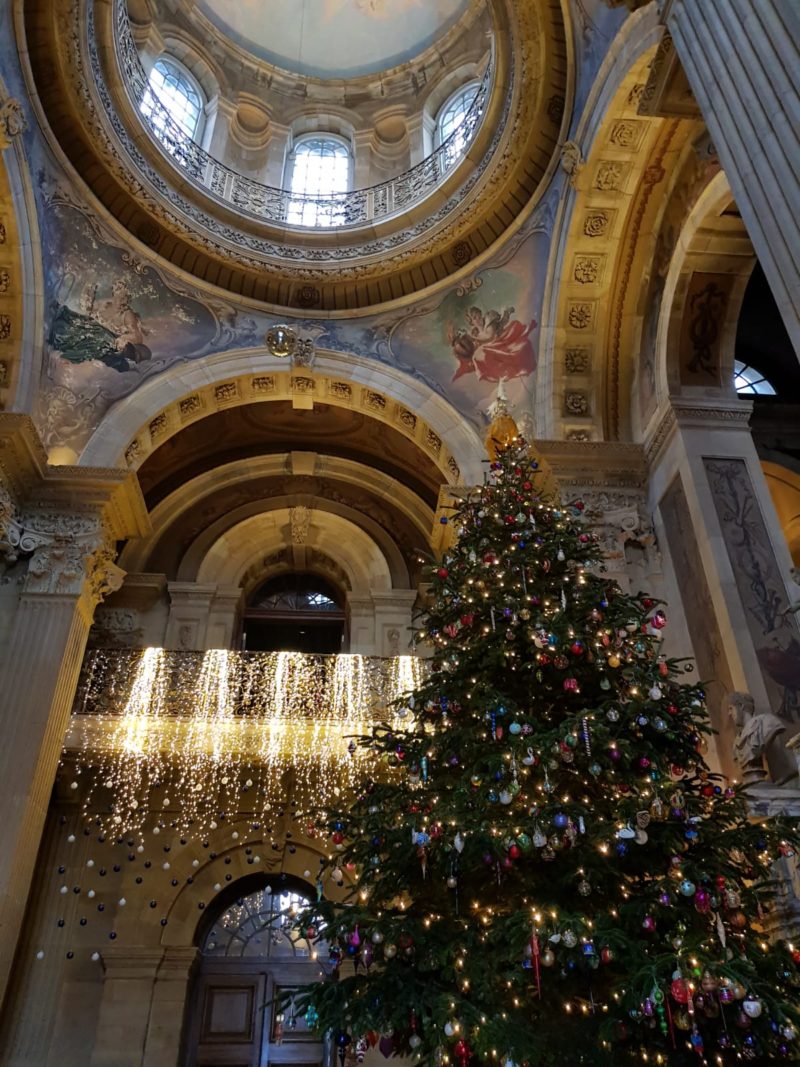 Castle Howard at Christmas
For a festive day out with the kids, Castle Howard at this time of the year is a magical experience…we left full of Christmas spirit!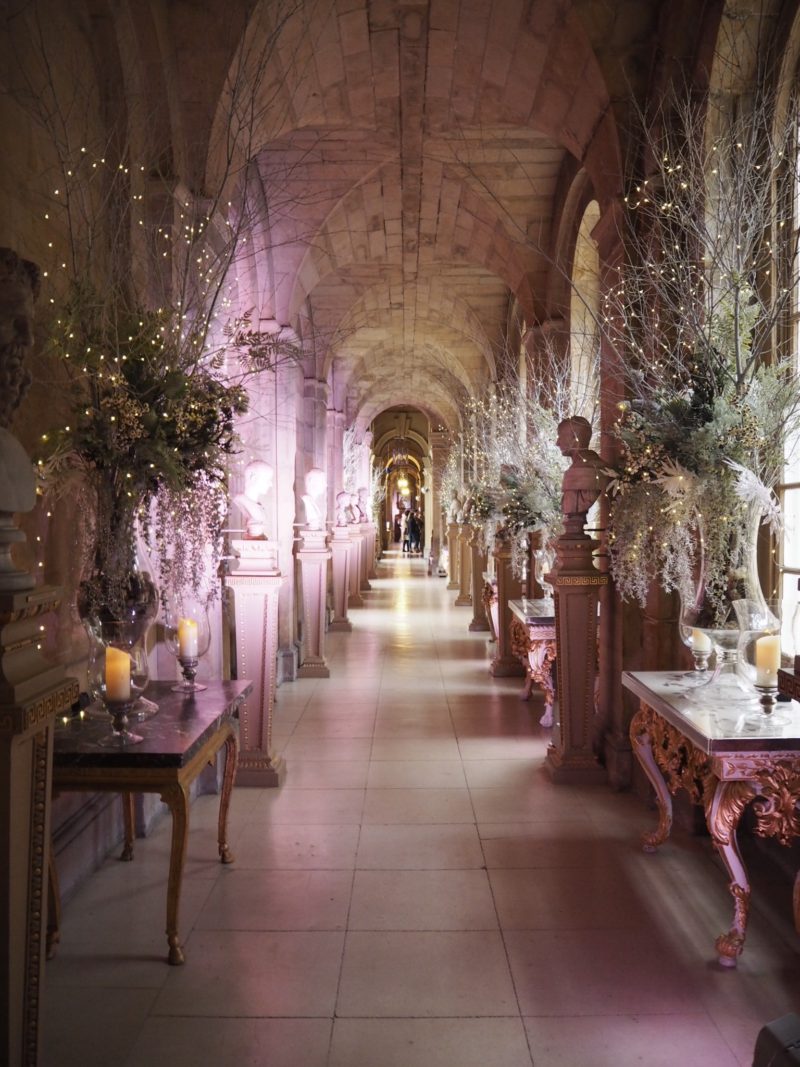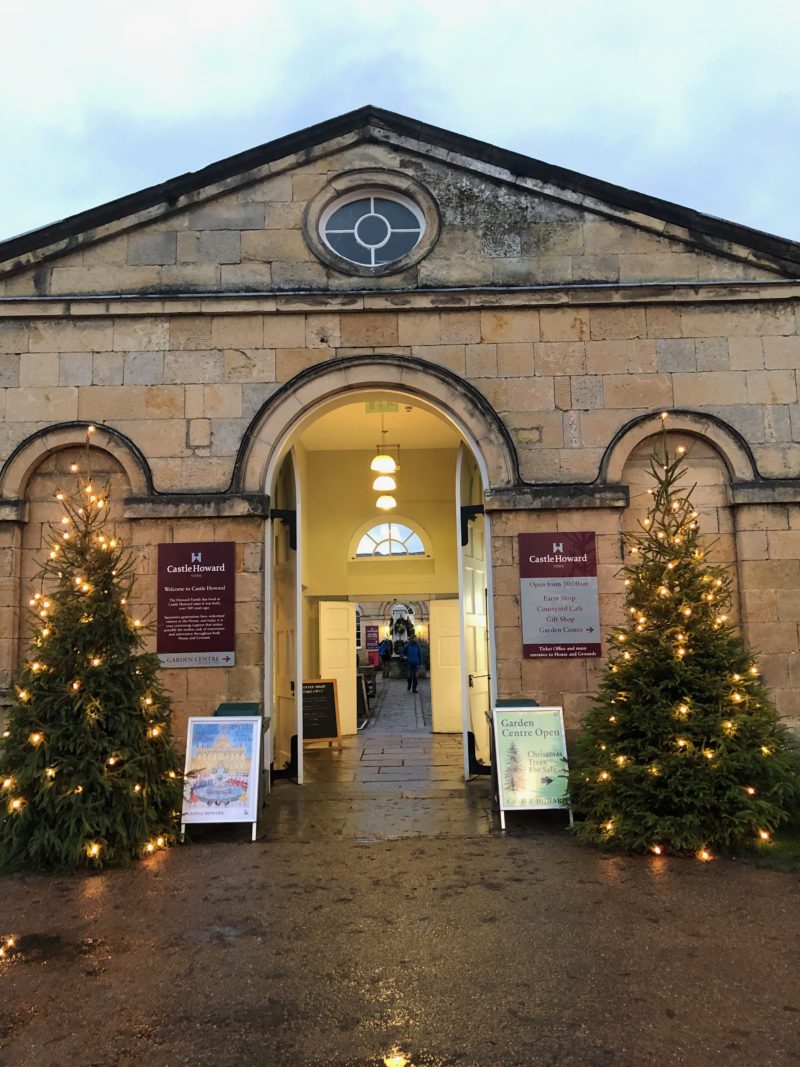 On site parking is free.  Tickets are just under £20 per adult, £11 for children (free for under 4s) for the House and Grounds, if you are going at Christmas time then seeing the house really is a must.  Although the displays are absolutely stunning, it is still quite a lot of money so I would perhaps look in to investing in a Historic Houses membership, we paid around £100 for our family of four to get all year membership which includes one visit to Castle Howard and unlimited entry in to countless other lovely houses across the country so seemed like a better option!
With our Historic Houses cards our entry was free, we just had to pay an extra £8 for the two children to visit Santa's Grotto.
Santa's Grotto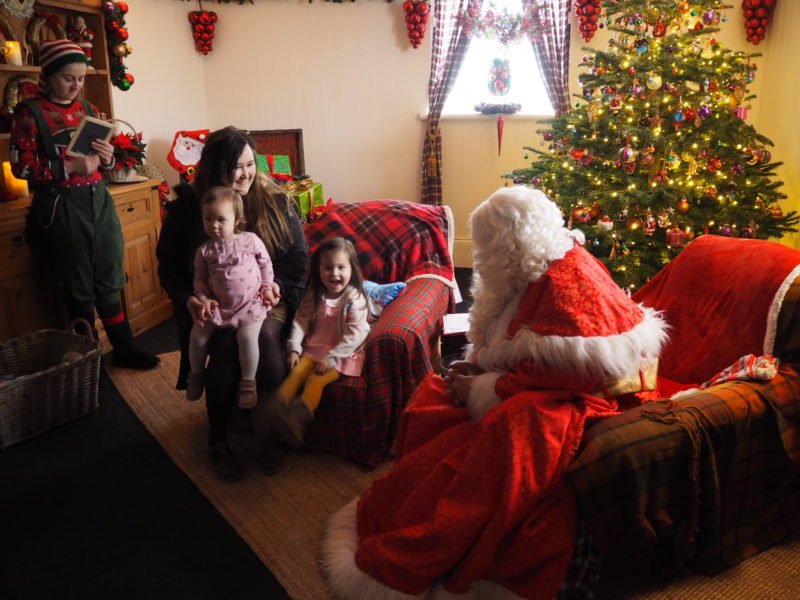 Situated in the courtyard when you first arrive, Santa was first up…perfect because if he hadn't been the kids would have been moaning to see him the entire day anyway! It was a short wait, there were only a couple of families ahead of us.  It was also absolutely packed at Castle Howard that day (first dry weekend of December and lots of coach trips had arrived) but the queue was still pretty short for Father Christmas so that was good.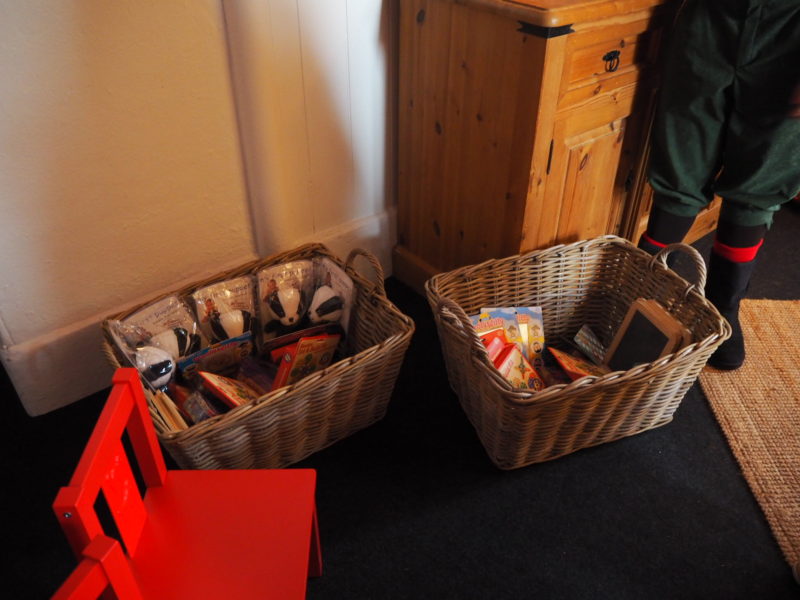 When we finally entered Santa's Grotto the children were ecstatic, it was festively decorated and there were chairs for the children to sit and talk to him.  He wasn't as jolly as some others we have seen over the years (Castle Museum Santa was more chatty!) but the fact that the children could sit and talk to him and didn't feel rushed at all were big plus points, they really enjoyed their visit and got to choose their own gift from a basket of toys.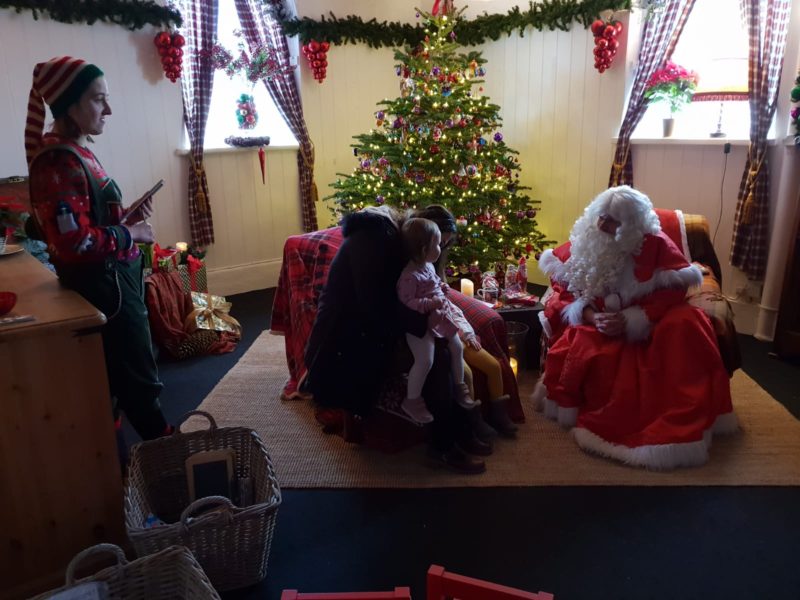 We headed off to the main house, the children happy with their gifts (a puppet for Ariel and a Unicorn bath toy for April) and decided to walk it rather then wait for the little train.  It isn't far at all, the train isn't really necessary but fun for children if you can be bothered folding the buggy down – we couldn't!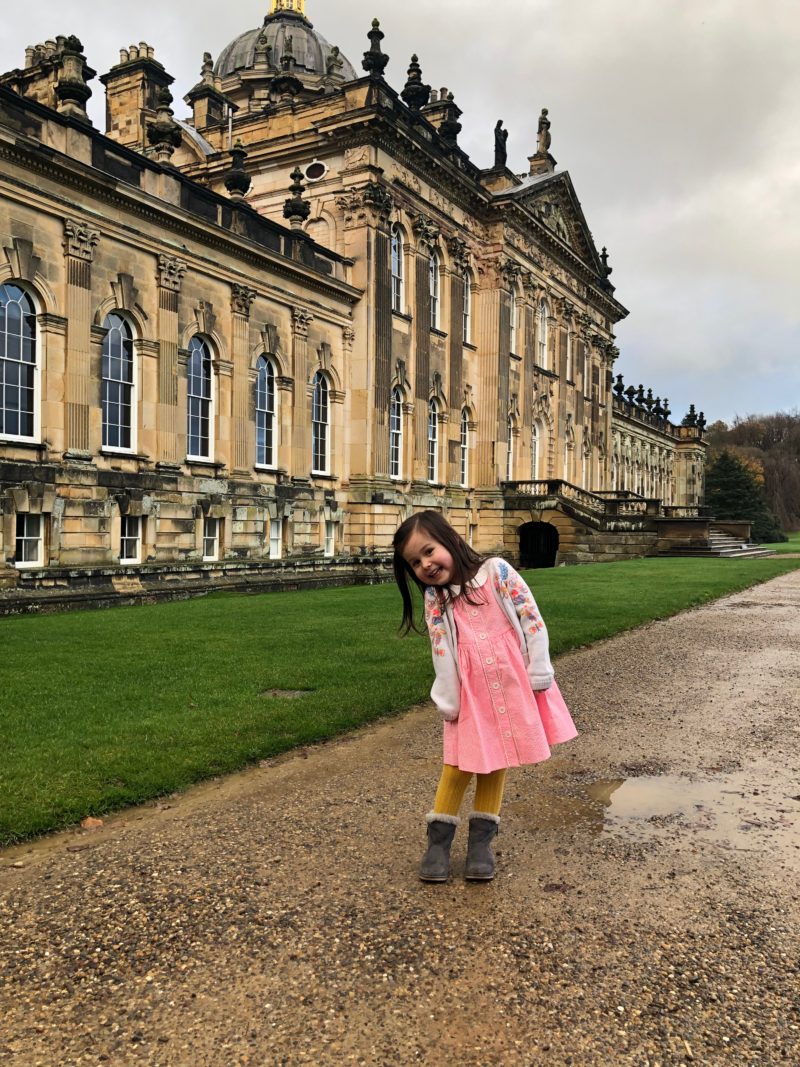 A marquee was set up to the side of the house which was full of seating and festive food stalls, there were Turkey sandwiches and pies, and a Christmas dinner available in the main restaurant next door.  At £14 it was pretty pricey but it was very tasty!  They did smaller ones for half price for the children, I would maybe get one of those for myself if I went again.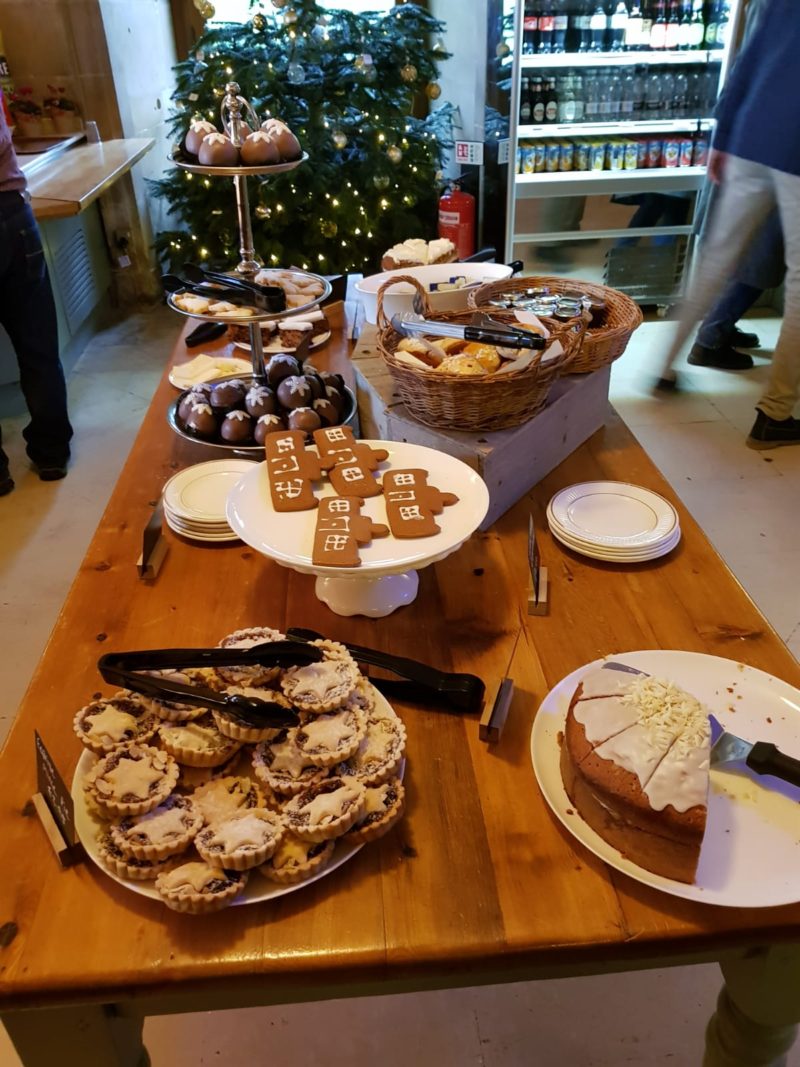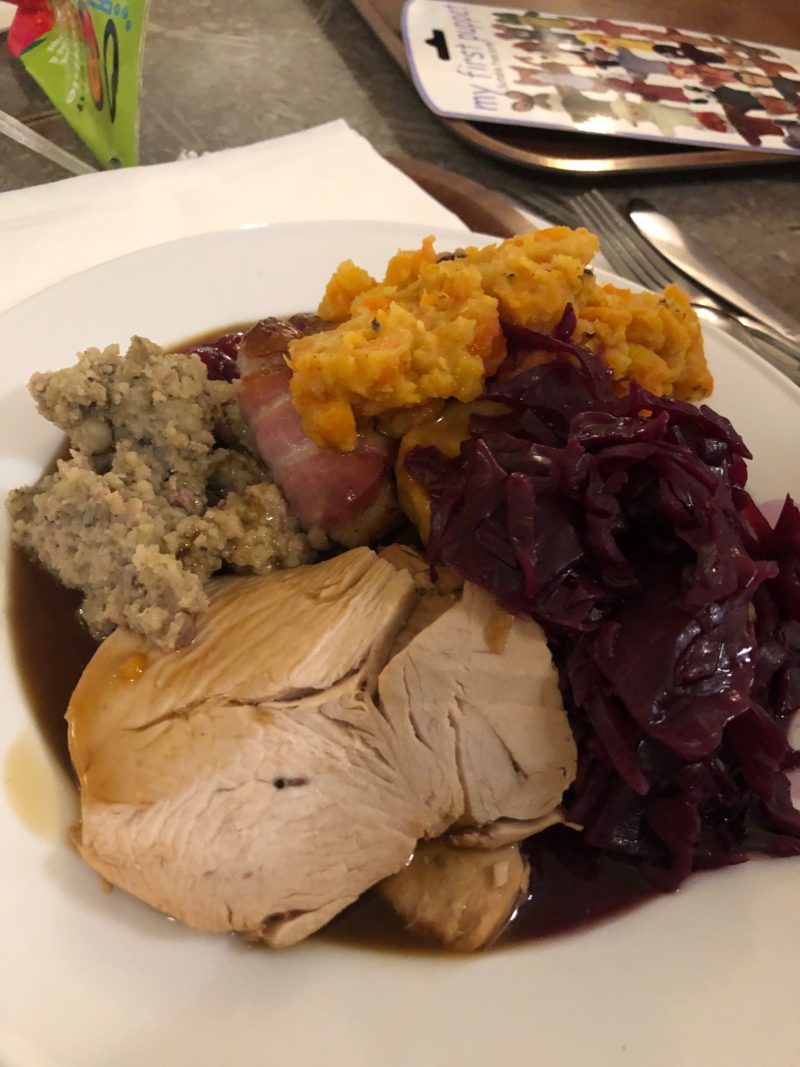 There were also some little market stalls in the marquee selling presents and gifts, chocolates…soaps…mugs…scarves…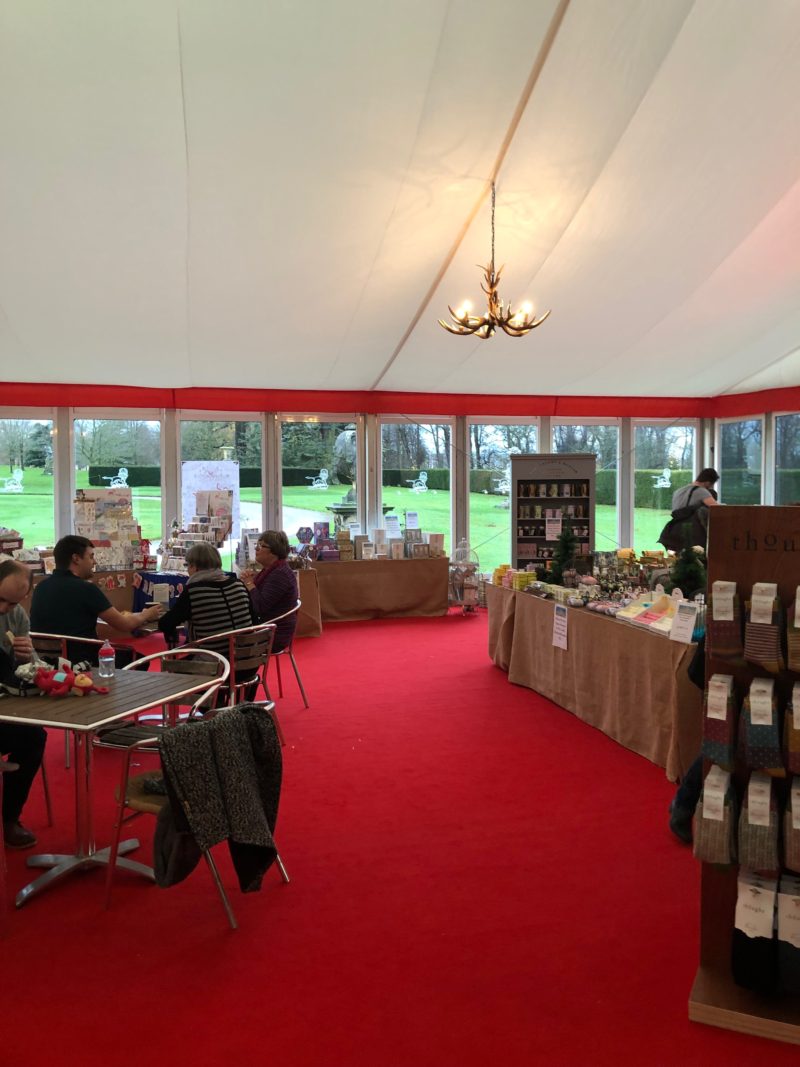 We arrived in the marquee at around 1pm and it was absolute chaos…so so busy.  There were no tables or chairs free and it was getting a bit manic, we eventually found somewhere to sit, but in future I would go either early for a bit later when the lunch time rush is over!
The Main House
After lunch we entered the house…and were blown away!
You'll need to leave your buggy at the entrance to the house, they can provide hip seats for babies but if you've got a little one that can't walk and not a fan of hip seats like me I'd maybe bring a baby carrier if you have one.
The decorations centered around 'The Twelve Days of Christmas' with each room being based on a line from the song.  It was stunning.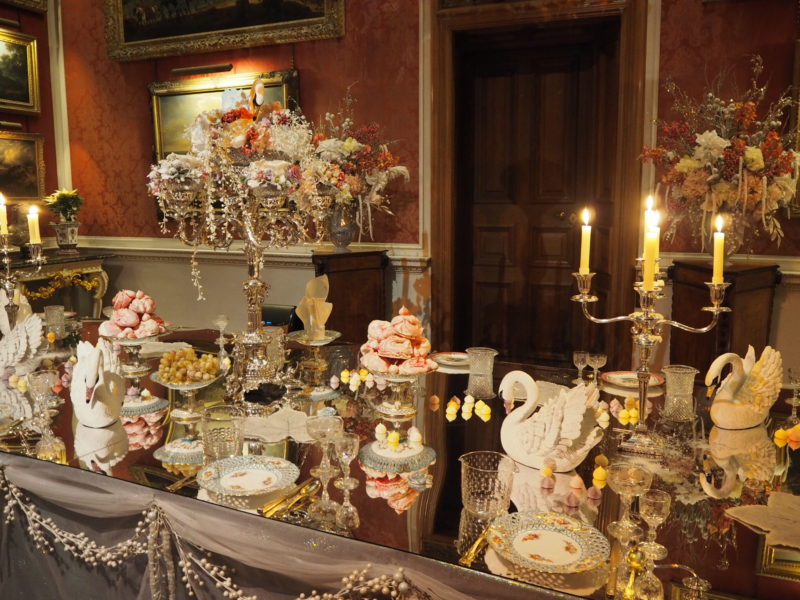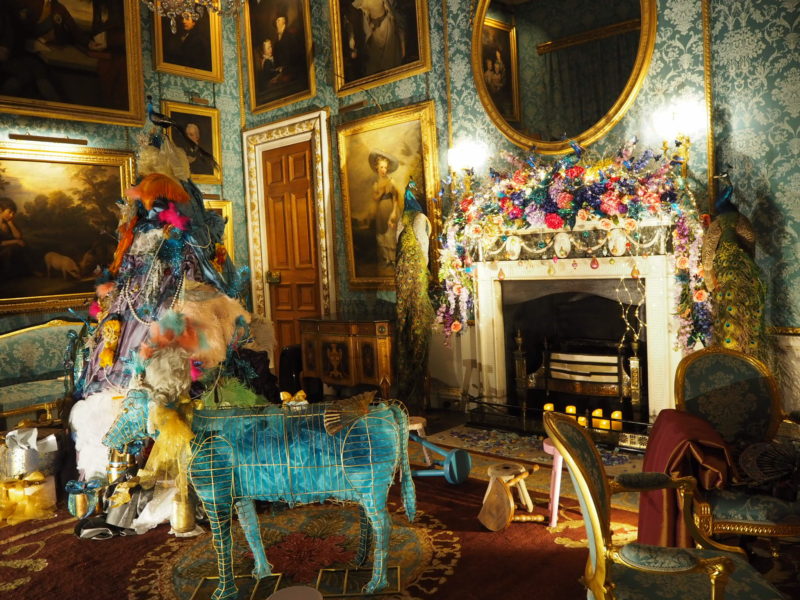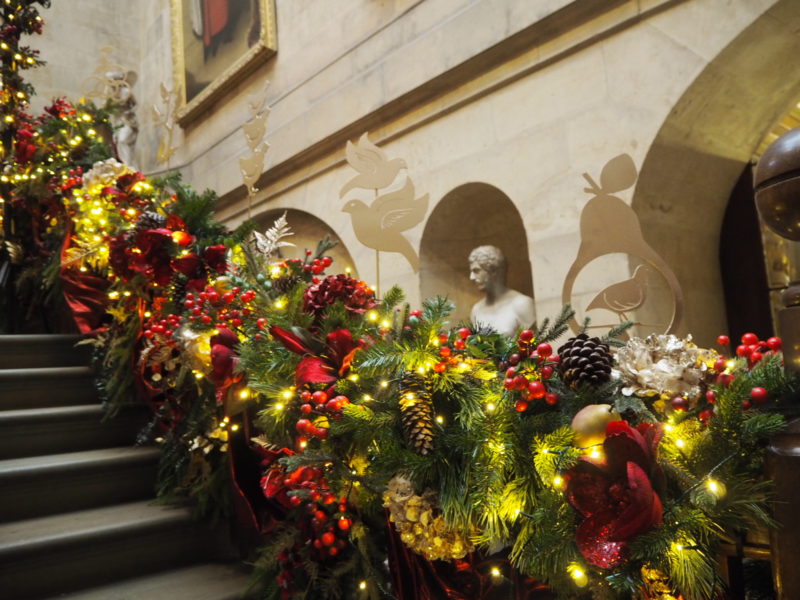 There was a little card for the children with pictures of items to find in each room that they could tick off – such a brilliant idea.  My toddlers were enthralled and had so much fun searching for the pictured items in each room.  It was also fun to find the 'three French hens' or 'seven swans swimming' in the rooms too…not as easy as you might think!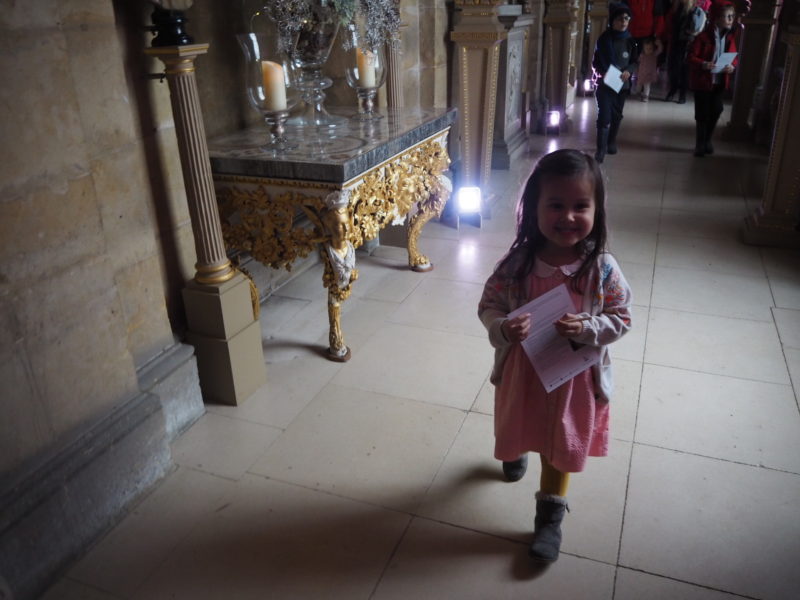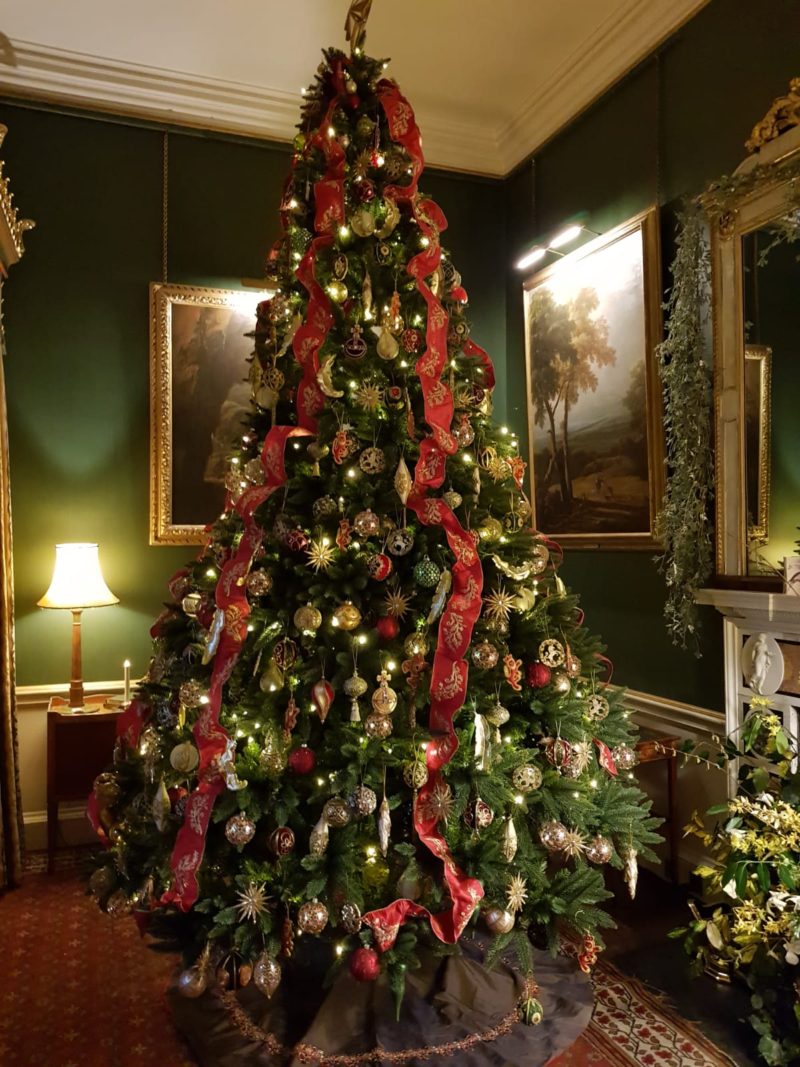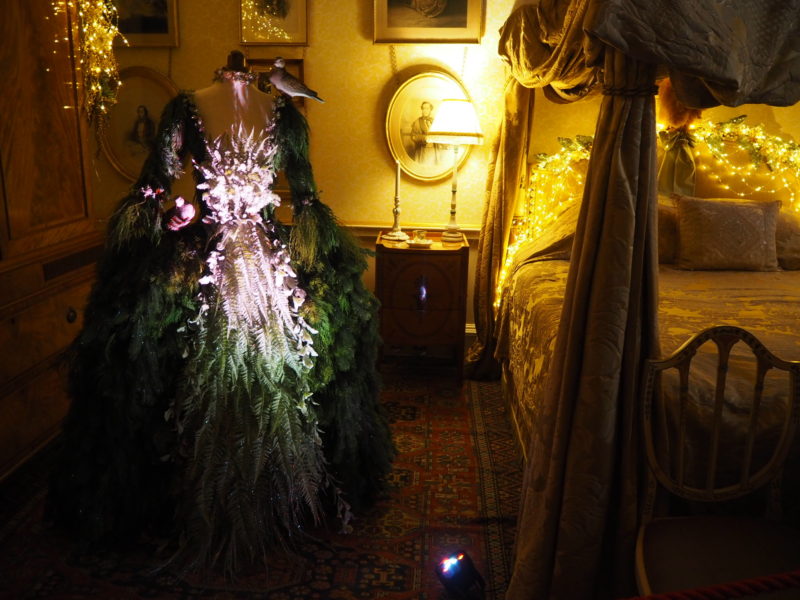 The show stopper was the enormous Christmas tree in the hall…breathtakingly beautiful.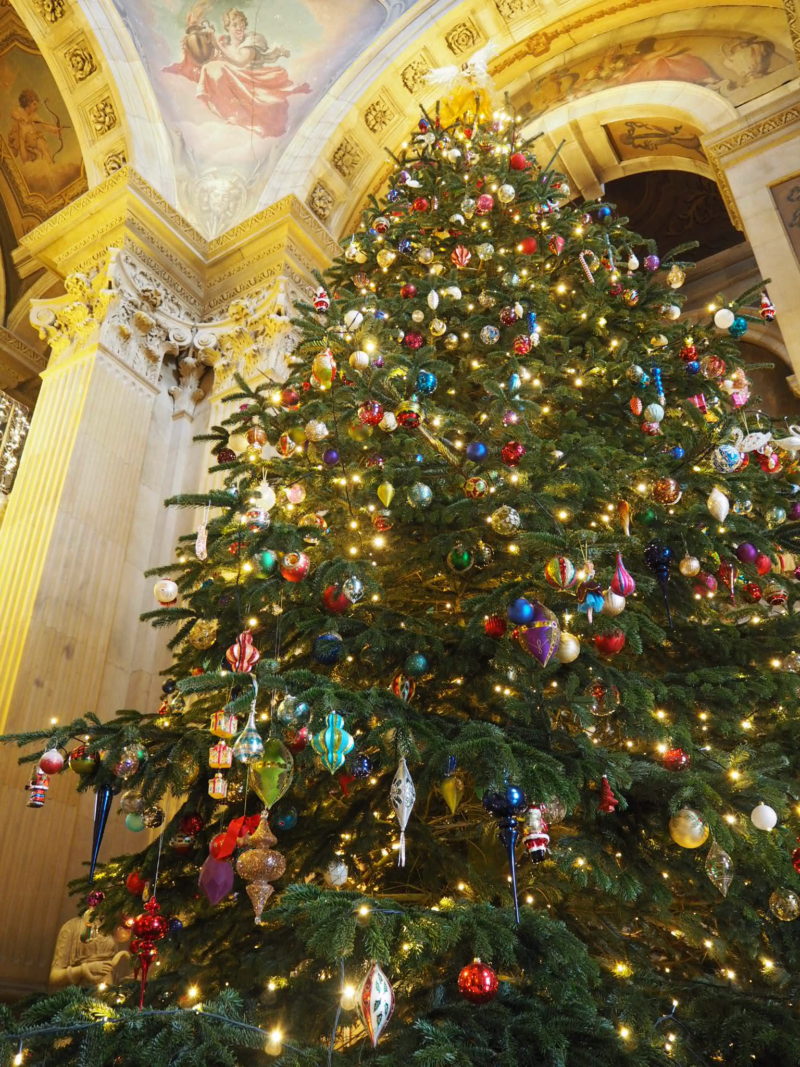 Walking around the house you can see how much effort and thought has gone in to each room, it really is absolutely beautiful and was such a lovely day for all of us including the children.  It was really nice that Castle Howard had worked hard to create a great day out for kids too.
After exploring some more of the grounds and picking up some cakes from the huge country food store in the courtyard we said goodbye to Castle Howard filled with Christmas cheer!
A fun day out with the kids in Yorkshire
If you are looking for places to visit with kids in Yorkshire, then Castle Howard should be high on your list for family days out.  Sometimes we struggle to find places to go with toddlers that are fun for adults too, but we all had a great day out!
Would highly recommend a visit to Castle Howard at Christmas time, I have never seen anything like it.  Every room is wonderful and surprising and so much fun, the entire family had a lovely time and we will certainly be back next year!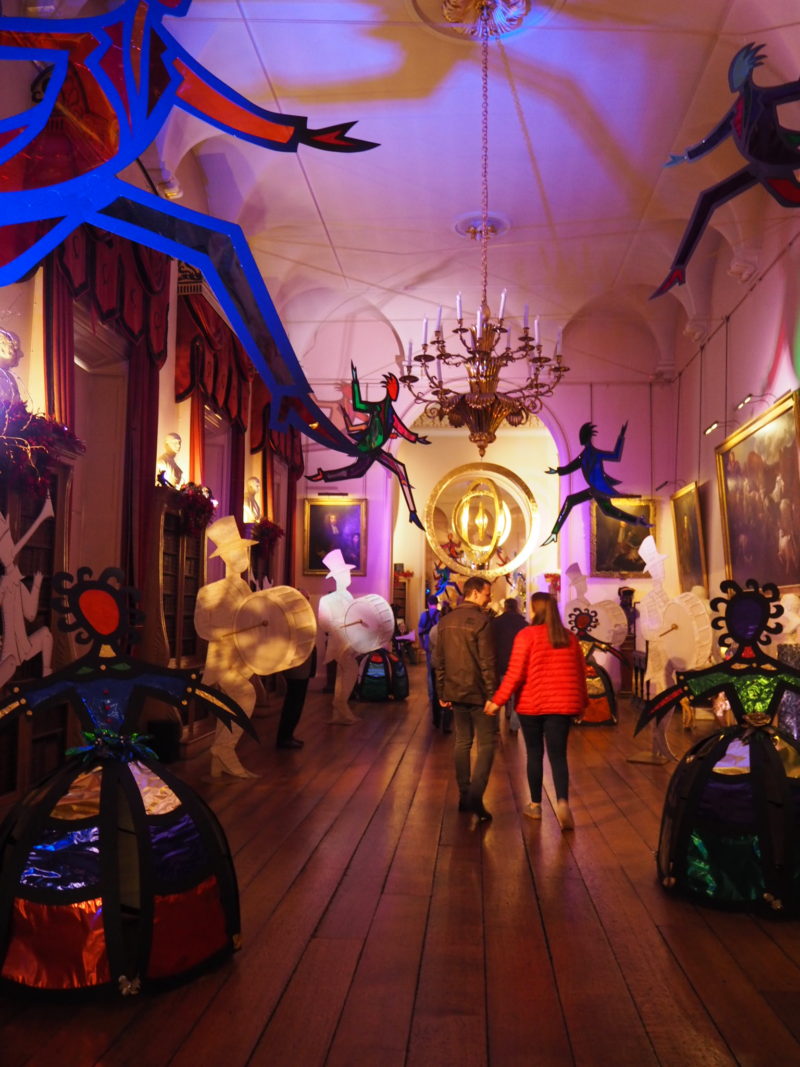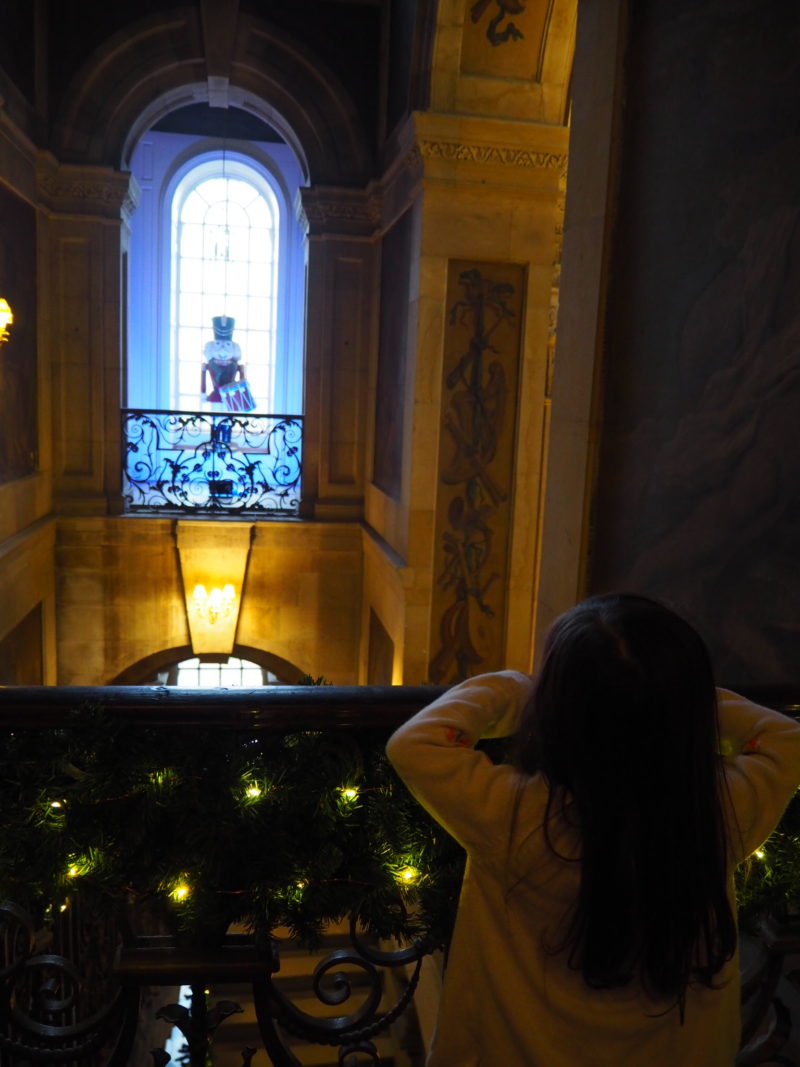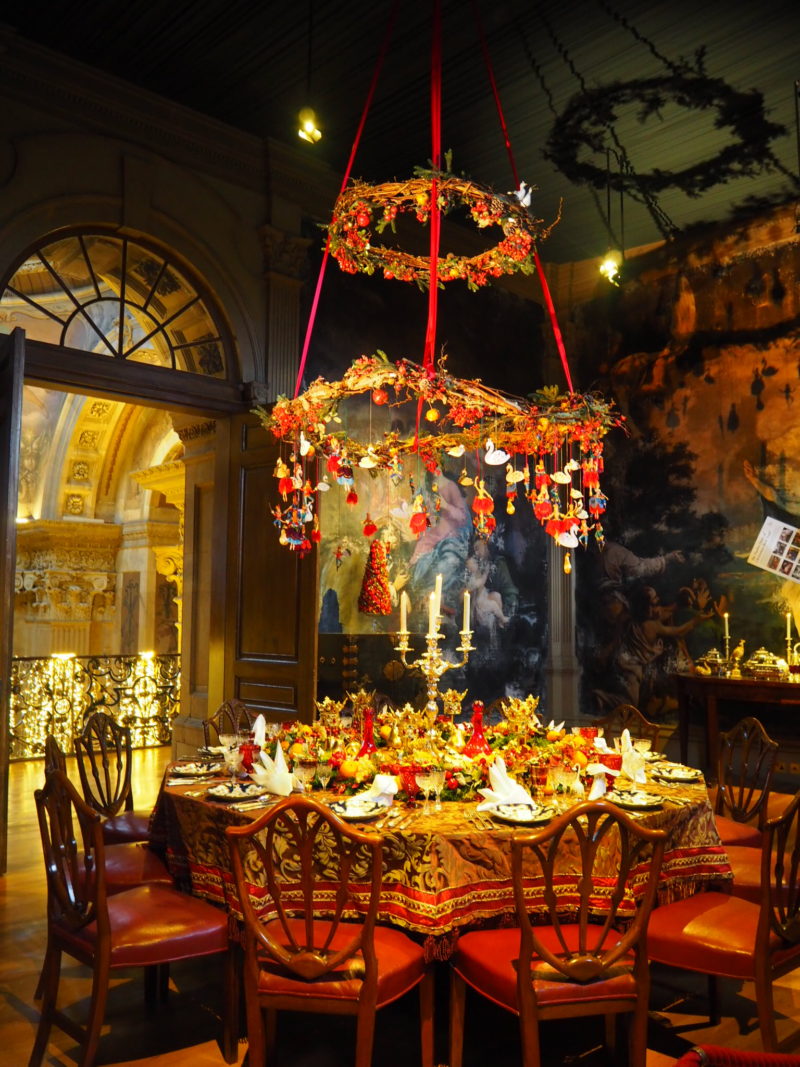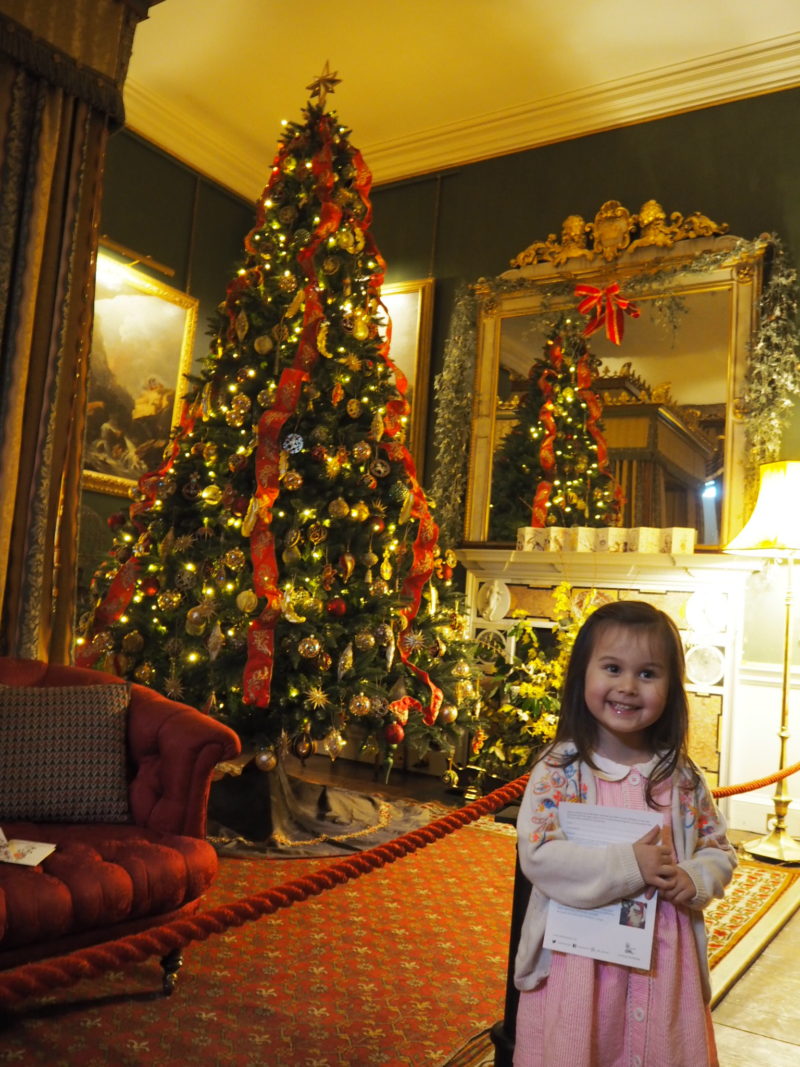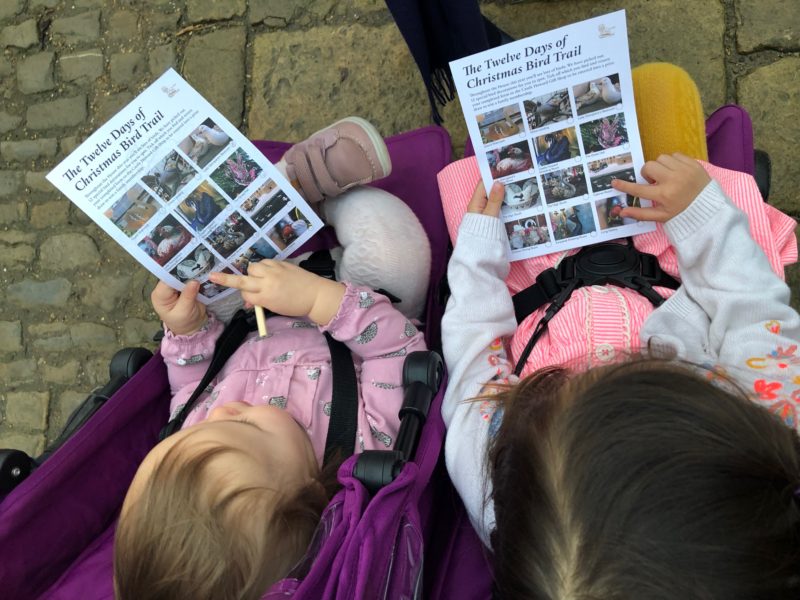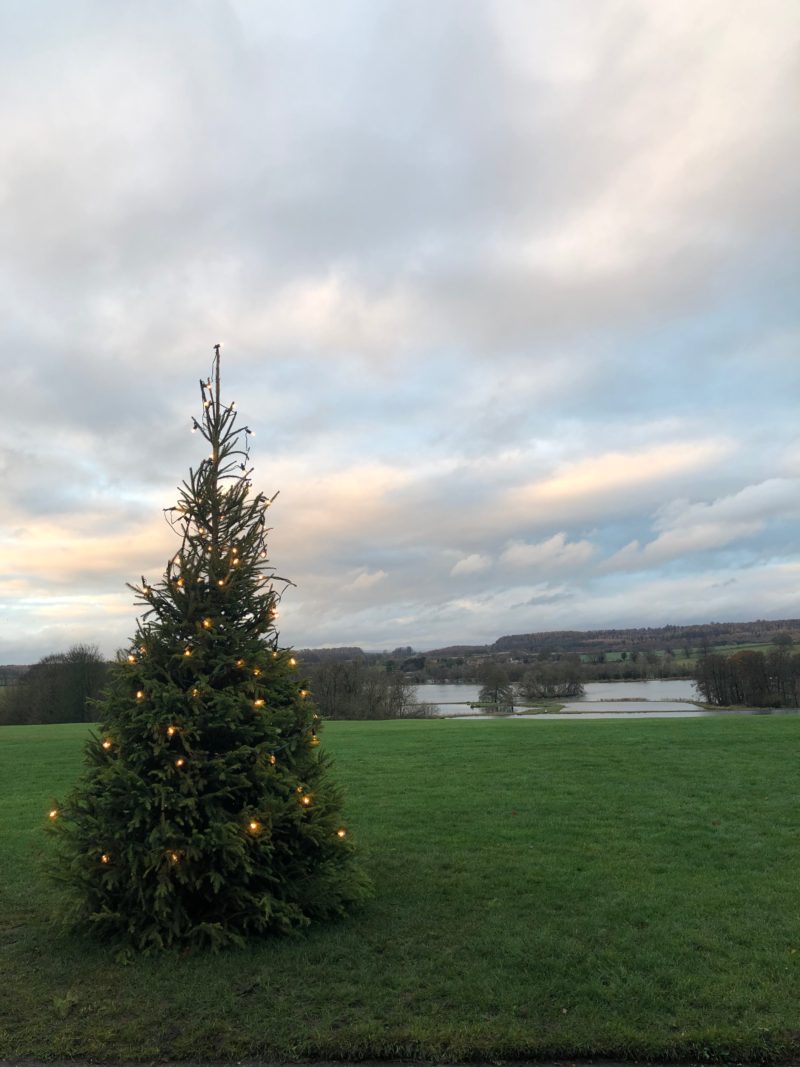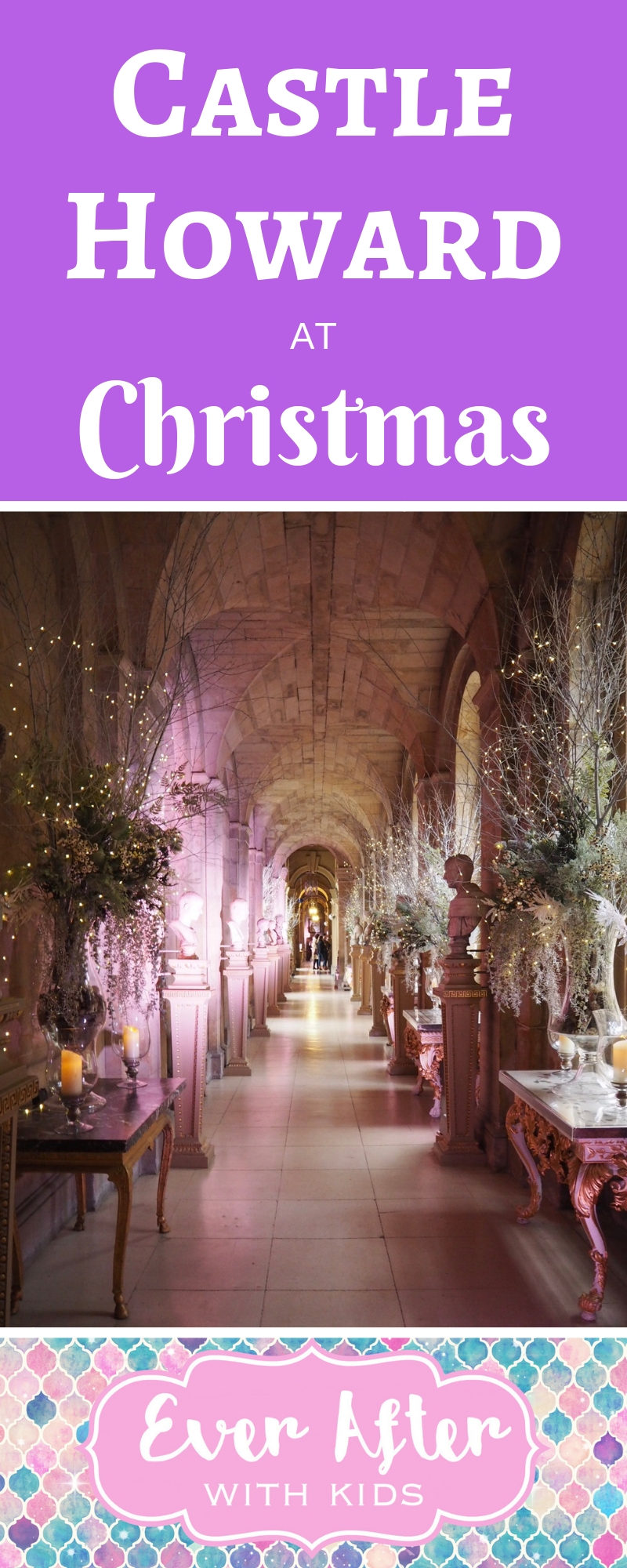 For another idea for a great day out with the kids, check out my What To Do In Whitby With Kids Guide.