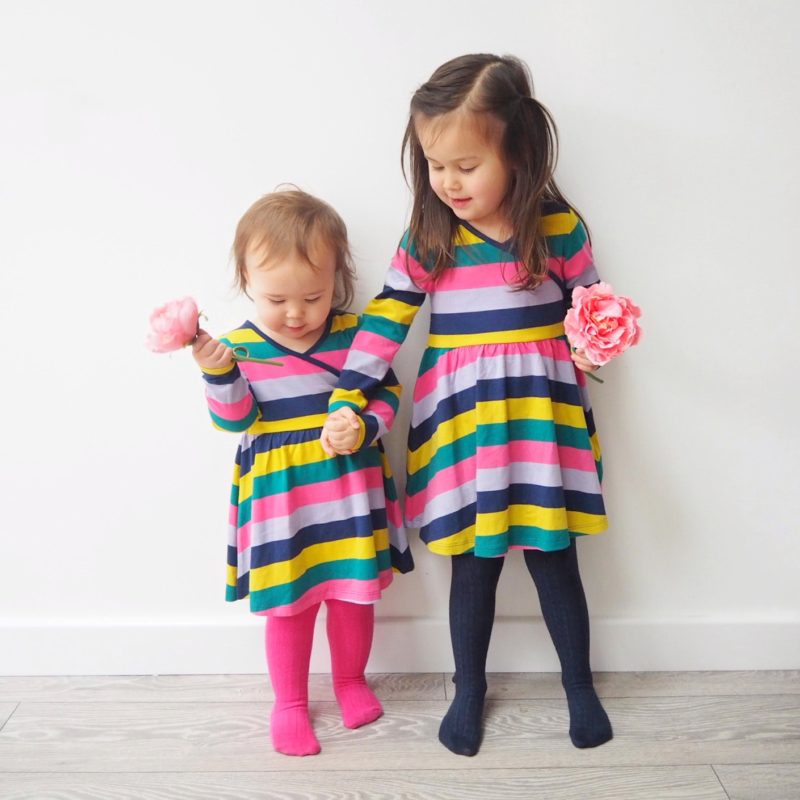 Here are some fabulous festive outfit picks for kids that also happen to be ethically sourced or completely organic!  I have already put together a collection of my favourite pieces for the season over on my Shop My Style Page but thought I would dedicate a whole separate post to some gorgeous Christmas finds from my favourite ethical clothing stores.
Ethical shopping usually always means spending a bit more, and a lot of the time that just isn't realistic for most of us…but I think Christmas is the perfect time to splash out a bit on something special.  Saying that, some of these bits are a really reasonable price, so if the effect your buying habits are having on the planet is becoming more important to you, here are some great buys you can feel good about this Christmas!
(Click photos for links to items)
Ethical Festive Clothing Picks
Frugi Car Christmas Jumper £32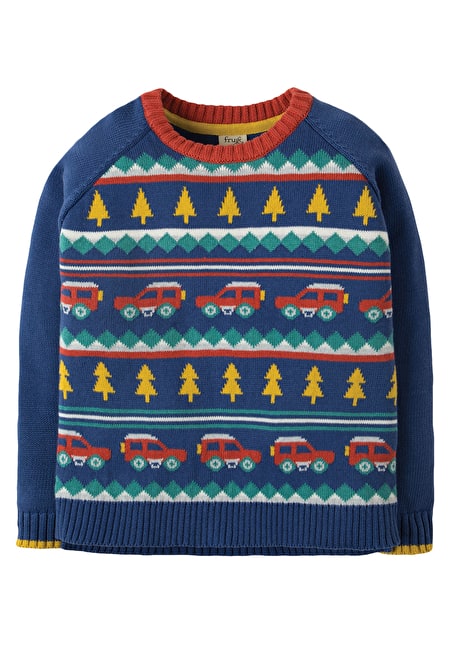 Smafolk Deer Dress £39.99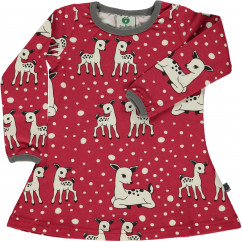 Villervalla Deer Top (also in blue) £17.95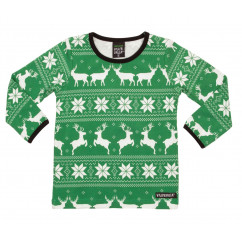 Frugi Dress £34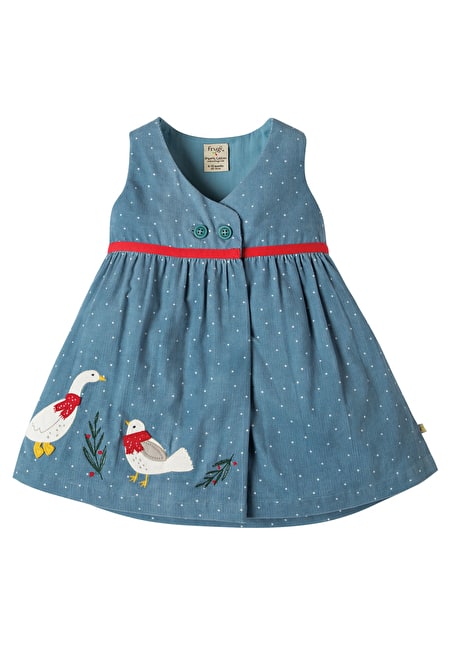 Duns Gingerbread Dress £26 (this also comes in adult sizes!)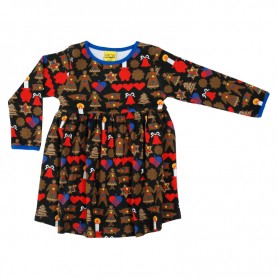 Duns Gingerbread Top £20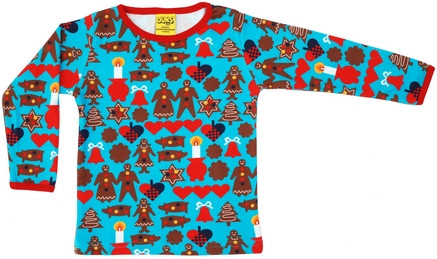 Personalised Christmas Top £19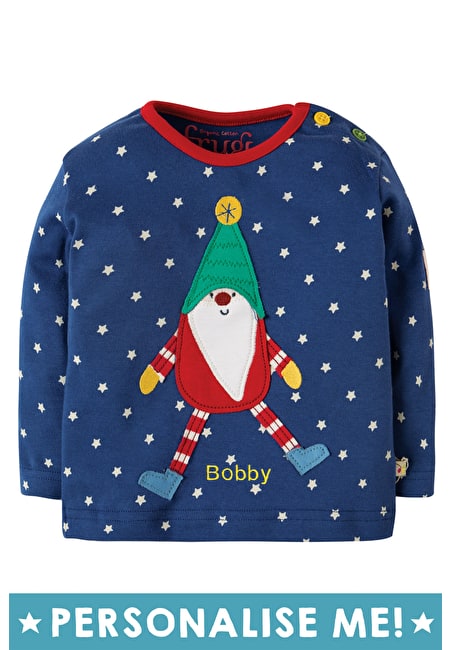 Smafolk Penguin Dress £39.99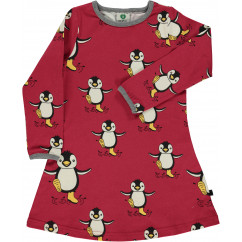 Marks and Spencer Penguin Dress £7 (currently on a 3 for 2 offer)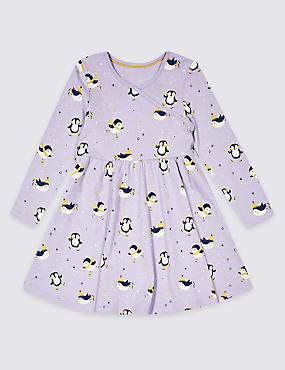 Marks and Spencer Rainbow Dress £7 (also in the 3 for 2 offer – they are super twirly too, yesss)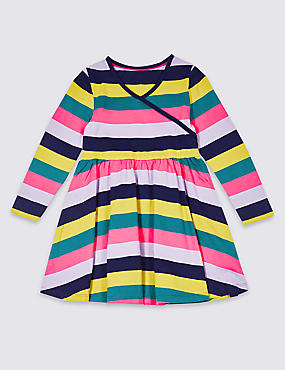 PolarnOPyret Pyjamas from John Lewis £24
(I always forget to check John Lewis, they have lots and lots of organic and non-organic clothes on markdown right now.)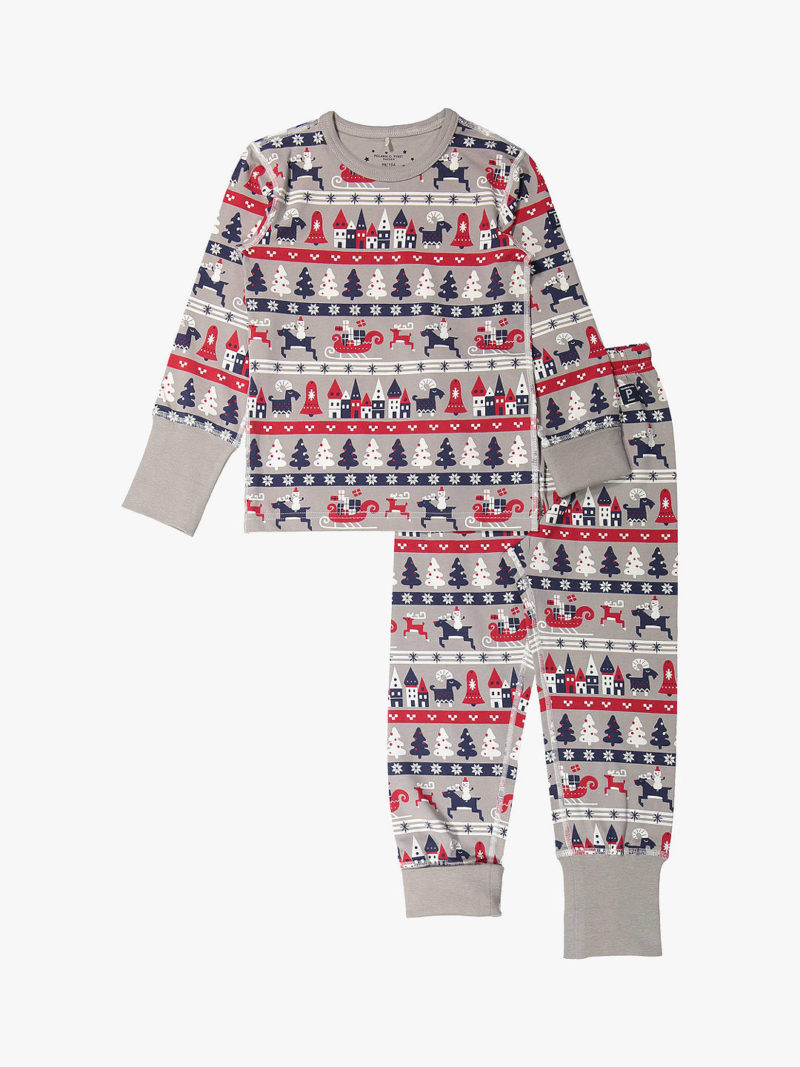 JNY Polar Bear Top £23.95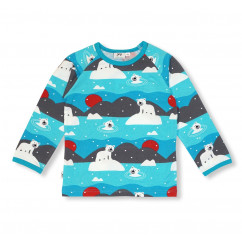 Little Green Radicals Dungarees £22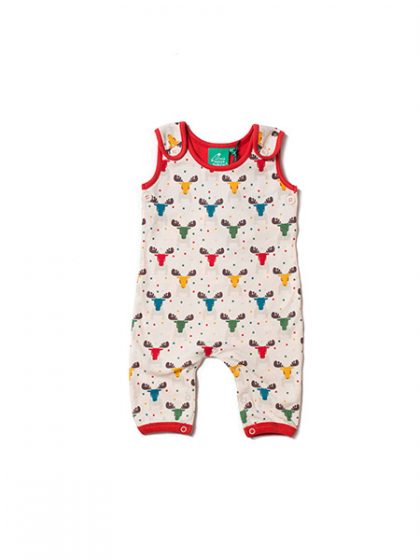 Ethical clothing sometimes gets a bad wrap for being bland and nearly always expensive, but this is increasingly changing…and no where more than in the children's clothing sector.
If we want clothing to be made in a more environmentally friendly way, and we are serious about keeping people and the planet safe, we need to let retailers know with our spending power.  I will certainly be making much more of an effort to seek out sustainable clothing from now on, and I am so impressed with the offerings this Christmas!