Christmas shopping in York is always a magical experience, even more so when you're shopping for festive gifts!  We headed in to town this weekend and visited the Nomination store to choose some presents for April's Nana.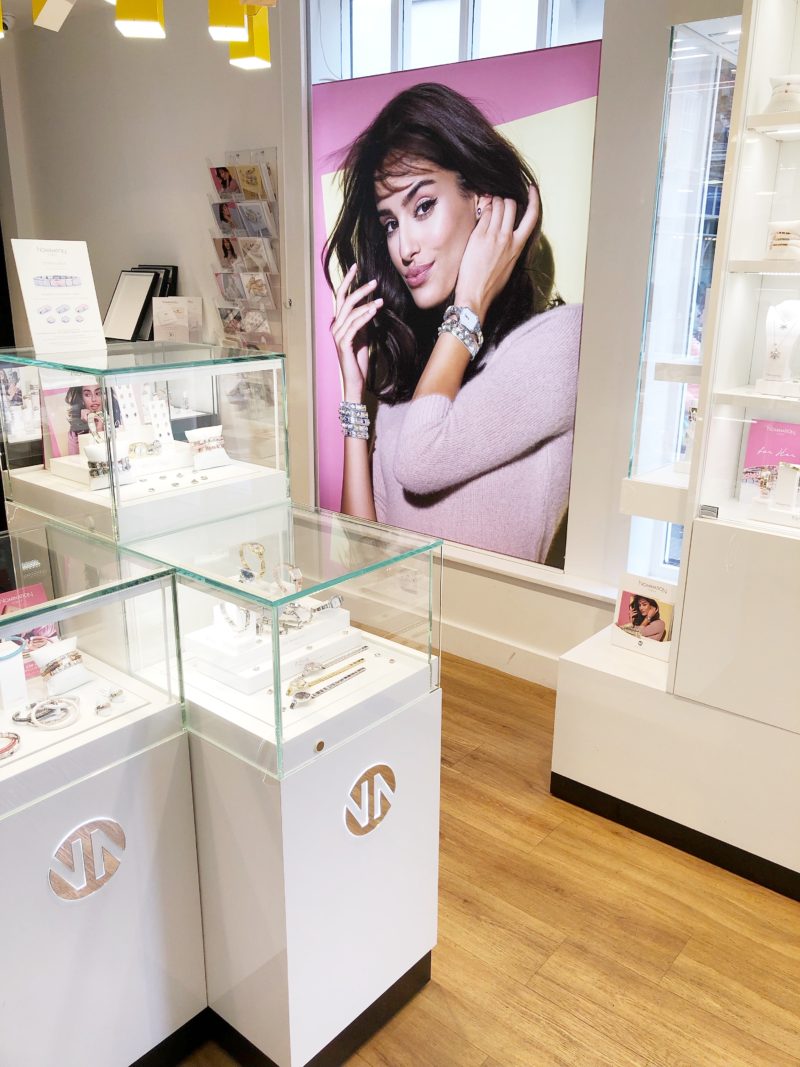 First on our shopping list was a composable bracelet to match the ones that April and I created on our last visit.  I had forgotten how exciting it is when the trays of links are brought out to choose from – there are honestly so many different links and an infinite number of combinations…silver, gold, rose gold, gems…we decided to get a silver base to match both of ours and the rose gold Angel of Family link to match mine.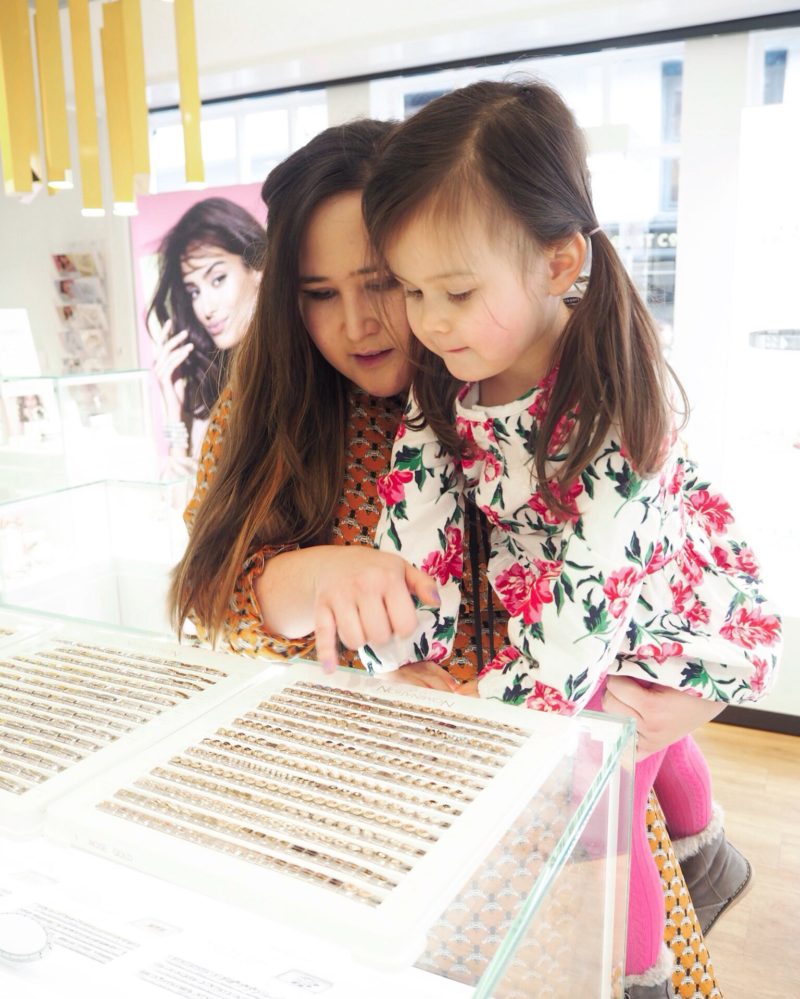 We also chose an opal and a pink zirconia to add a pop of colour.  Then we chose a link with the word 'Nana' written on it and a link with two hearts representing April and Ariel engraved on it.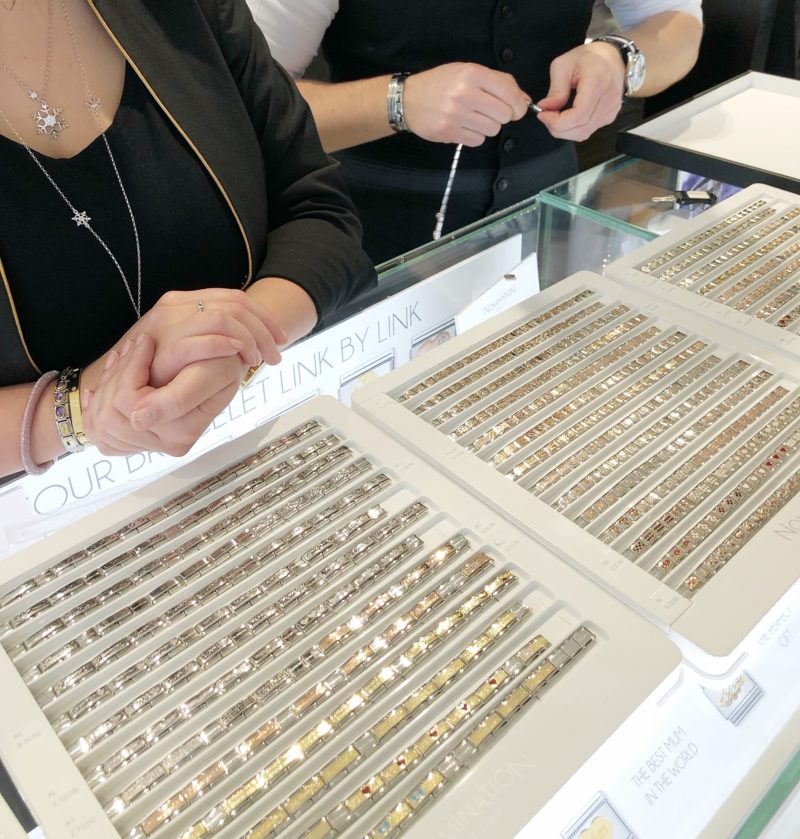 It was so nice being able to pick and build the bracelet with April, I think it makes the gift all the more meaningful to know that so much thought went in to it.  I know April's Nana is going to love it!
We also picked out some pink zirconia heart shaped earrings to match the stone on the bracelet, and decided to add a Trendsetter star bracelet in rose gold.  These are great for stacking with the composable bracelets but are also lovely as a standalone gift, they're simple and elegant and really easy to wear.
We were really pleased with the gifts we had picked out, but also wanted to add something festive.  Nomination have a gorgeous collection called Winterland which features snowflake inspired designs, we decided to add a pretty silver snowflake necklace and matching earrings so that April's Nana would have a set especially for the Christmas season.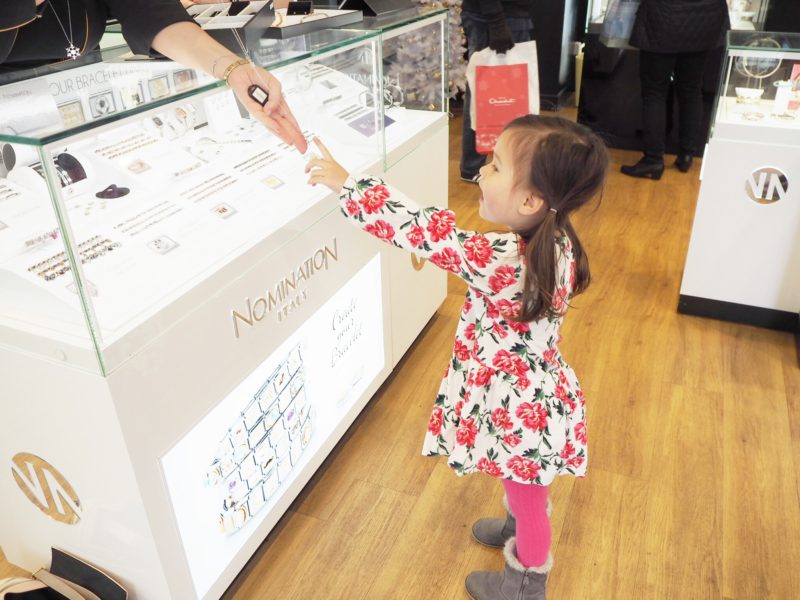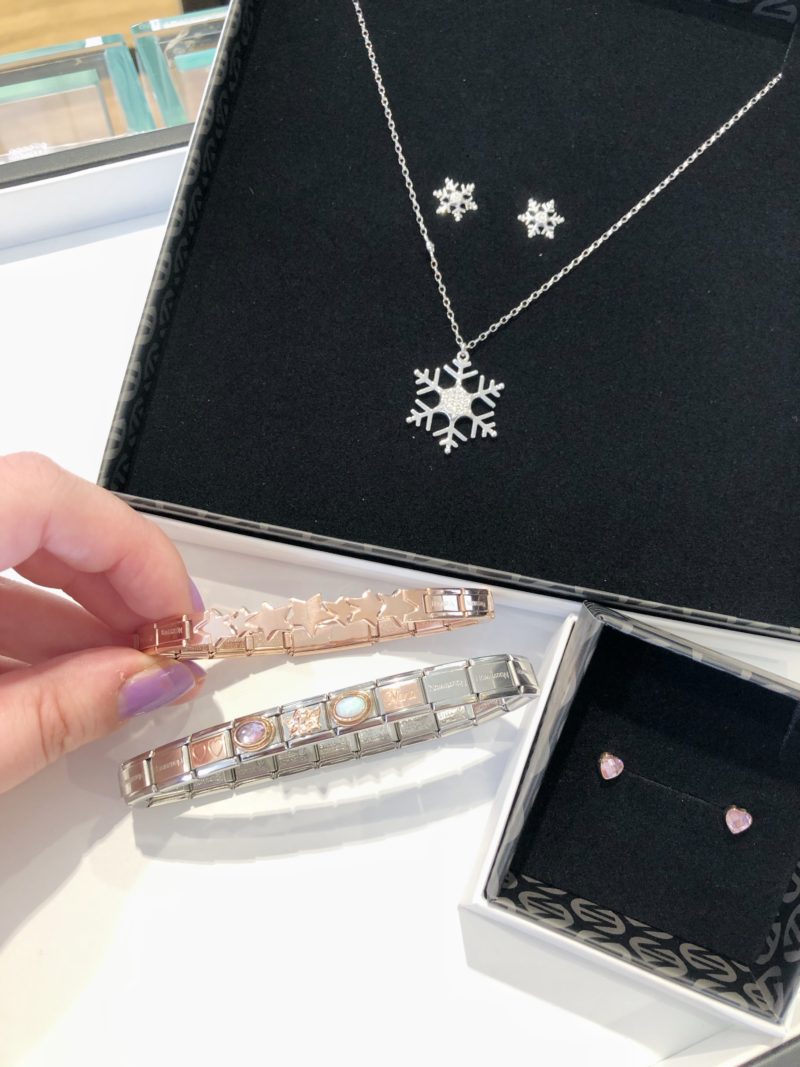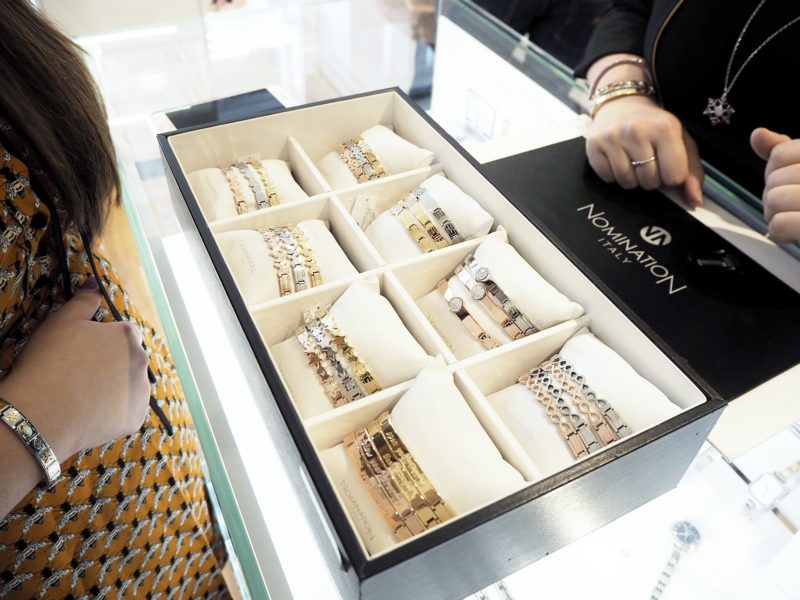 Finally…I added some gemstones to my own bracelet!  I had never seen opals before, but after seeing how magical and mystical they looked I knew I wanted to add some to my composable bracelet.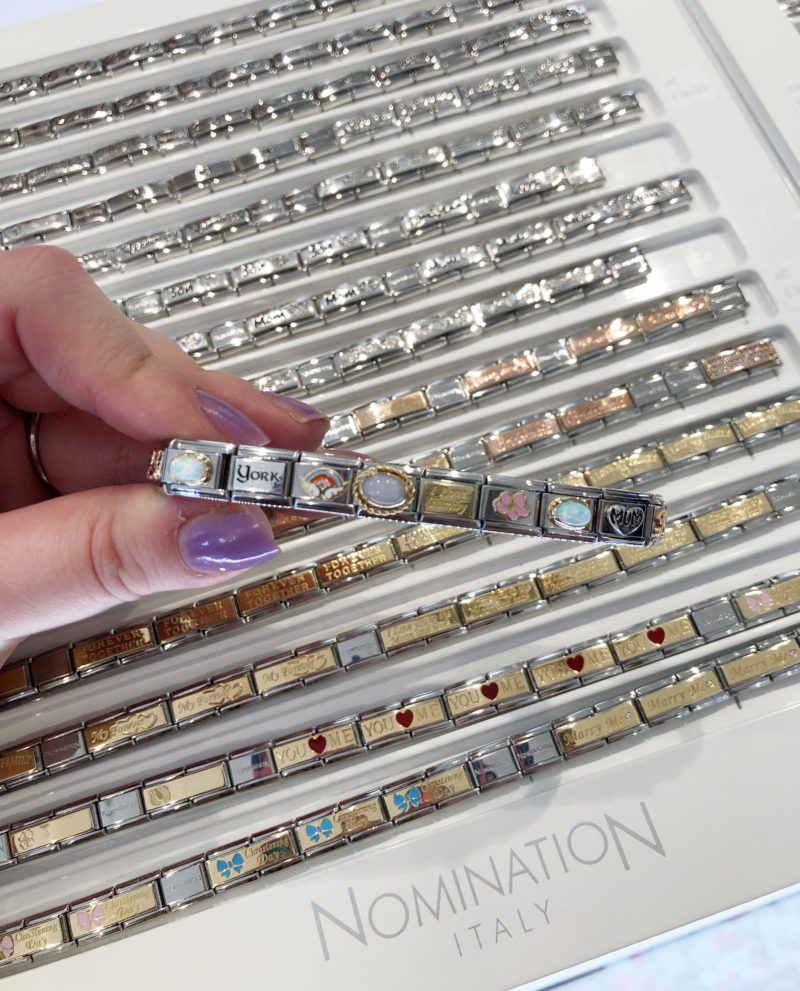 I love that the opals seem to have every colour in the world inside them, and change depending on the light.  I added two white opals and also a pink opaline in the centre of my bracelet.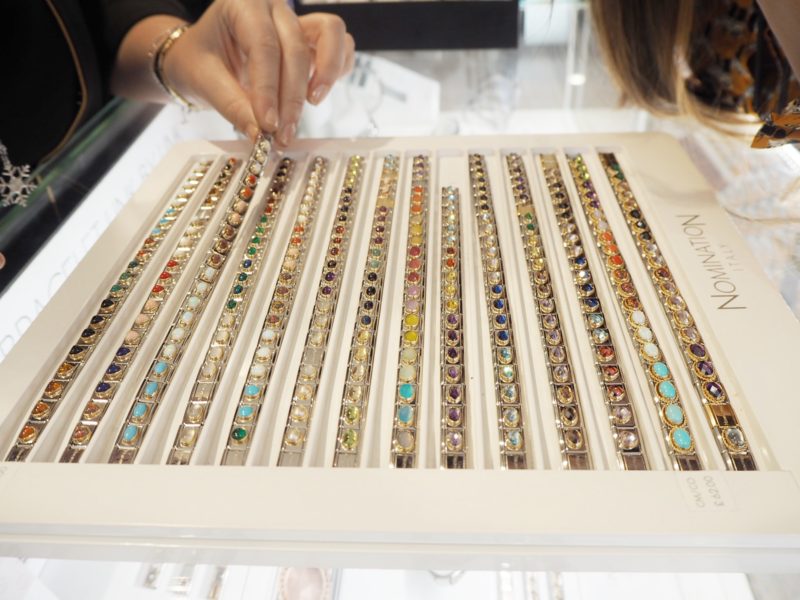 Once again we had the most lovely time at the York Nomination store, it is such a fantastic experience going in to the shop and seeing all of the options and combinations up close and creating something that's perfect together.
Highly recommend going in to a Nomination store if you are looking for a personal, meaningful gift.  It's also so nice that the bracelet can be added to as time goes by.
April is very excited to give her Nana the presents she helped choose!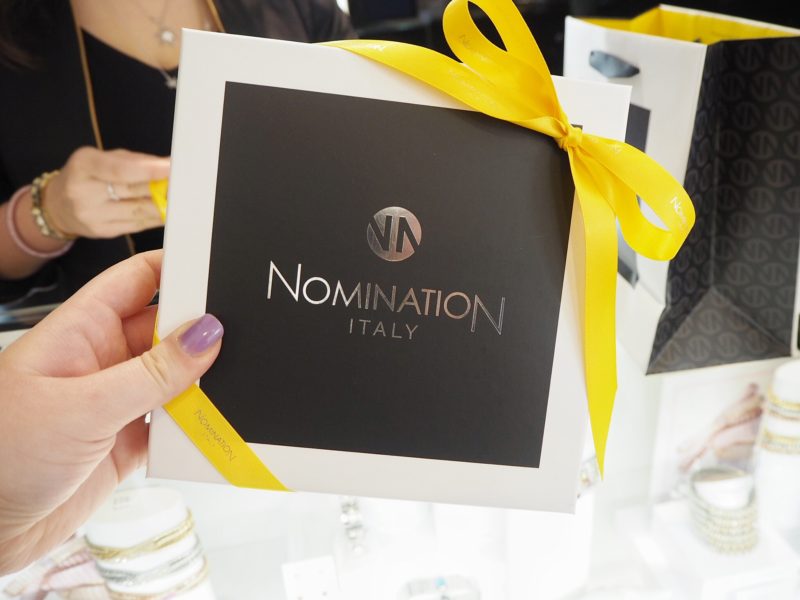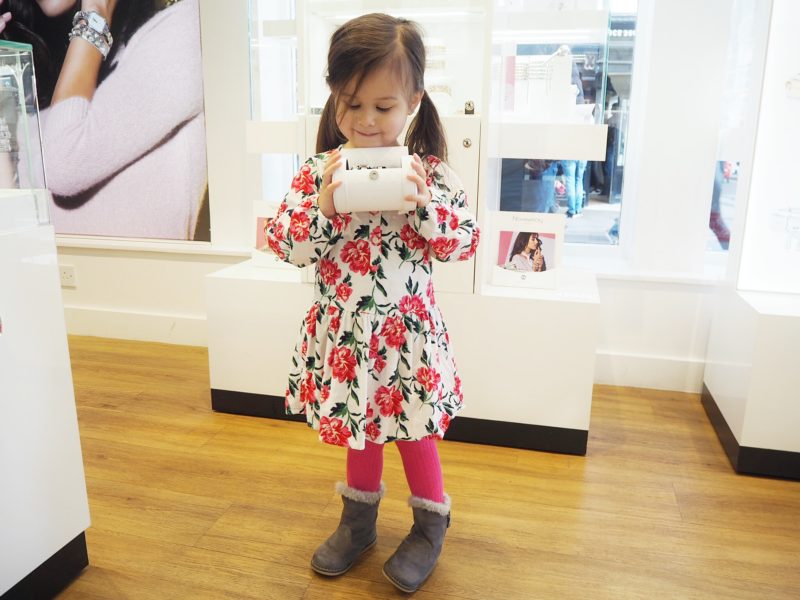 As a wonderful extra we also received a free Nomination Jewellery Box – this is an offer that is currently running from November 19th as part of their Black Friday promotion.  Spend £100 or over and get the Jewellery Box free.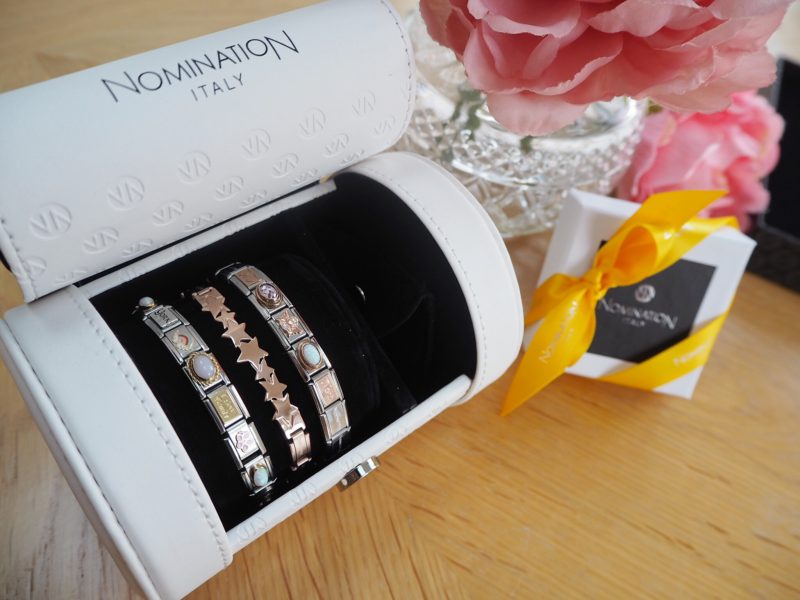 We had a lovely day out with the kids.  Thank you for having us York Nomination!