MyHummy have a brand new range of sleeping aid bears launching today, and we have been lucky enough to be testing out one of the new bears over the last month or so, here is what we thought…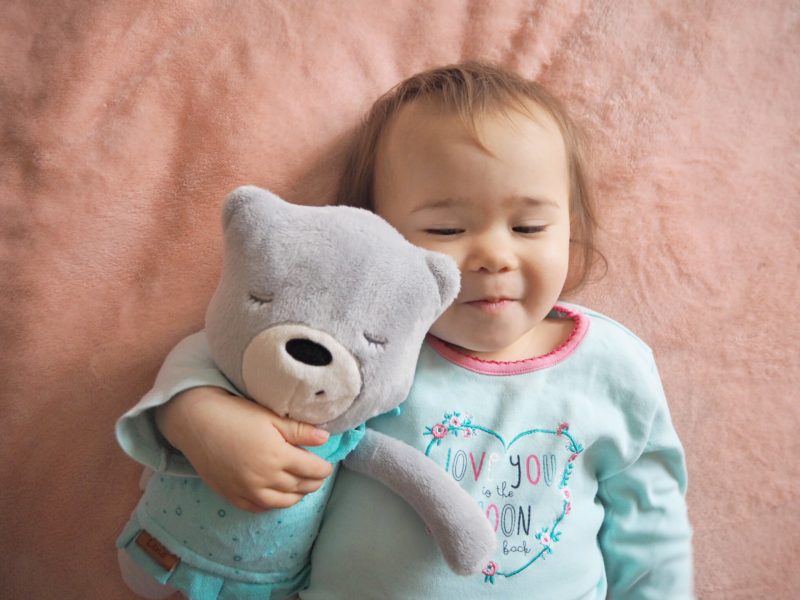 First of all, if you haven't read my previous post about my sleep avoiding baby, our despair at getting no rest or alone time and how our MyHummy Bear saved the day almost immediately – let me quickly recap.  My daughter Ariel just would not sleep.  We tried everything, any advice or tips or methods anybody could suggest we jumped at it, we are eternal optimists after all, but we were becoming a little hopeless…nothing worked.
Then after months and months of sleep deprivation, exhaustion and a baby that did not sleep, and did not even seem bothered that she did not sleep, MyHummy entered our lives and the rest is history.  Ariel started to not only settle, sleep and STAY asleep…she was also soothed back to sleep without our help thanks to the MyHummy smart features and even began to take naps during the day.  It was a miracle, and my Grumpy Husband and I have been forever grateful.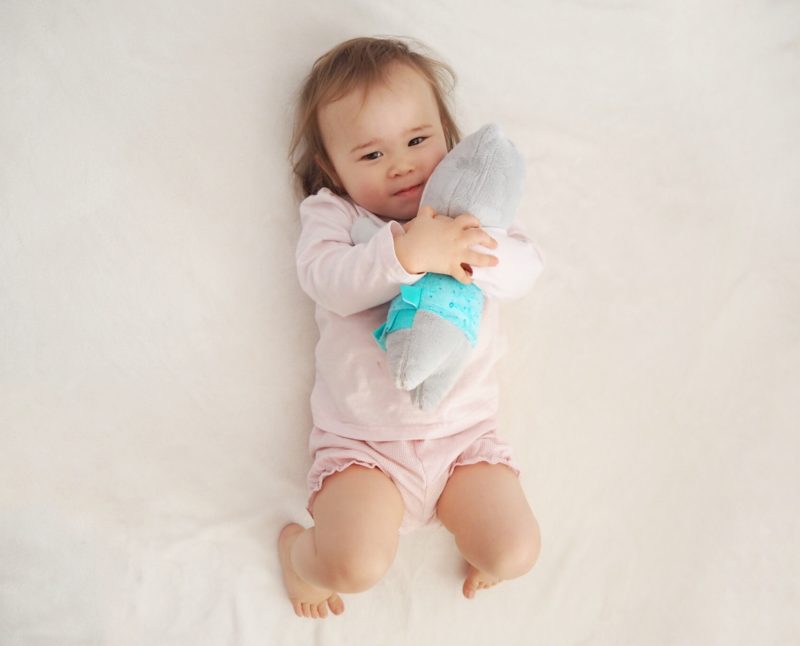 MyHummy gets a Makeover
So in all honesty, our family have grown really quite attached to our MyHummy Bear and when I heard the bears were getting a total makeover, a part of me was a little sad.  My first thought was 'aww, but we love our bear so much, why fix something that isn't broke?' – and then my second thought was a panicky 'wait, what if they stop doing this bear and I lose our one and can no longer get hold of a replacement?'  Ever the neurotic mother I was a little anxious at the news.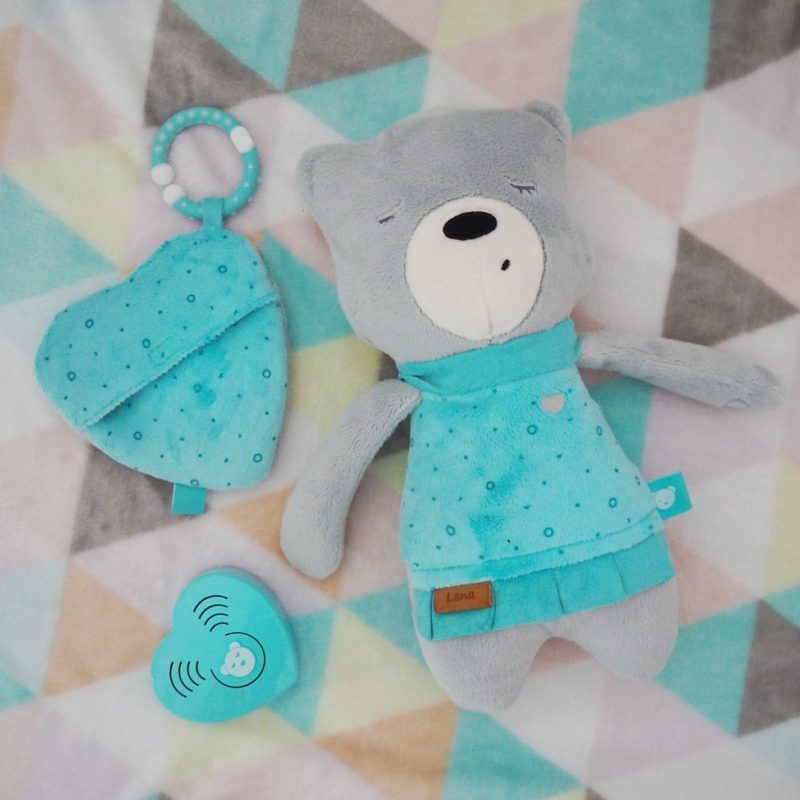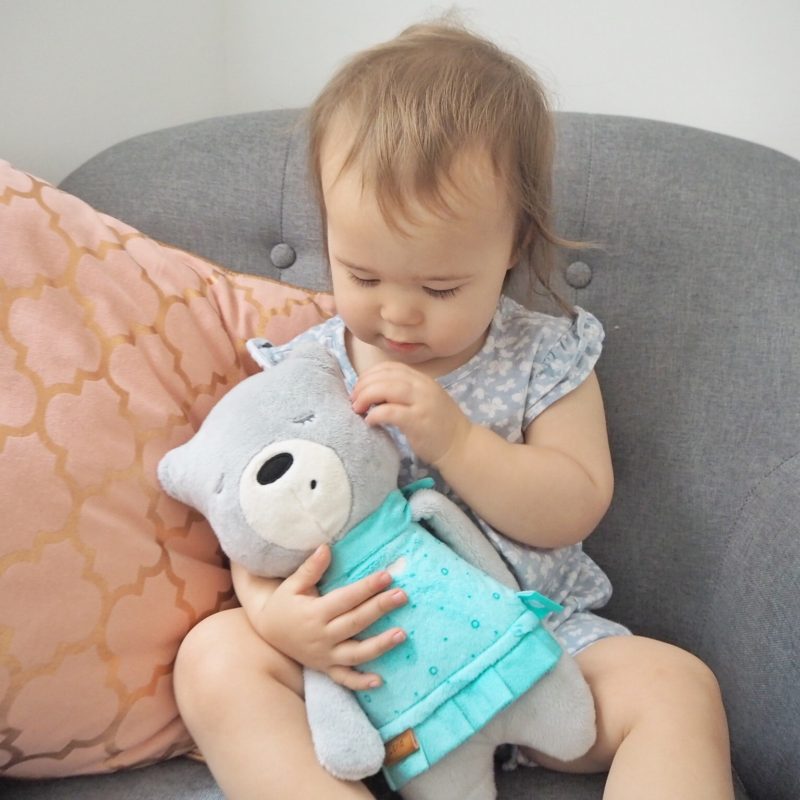 However the moment our new bear Lena arrived, we were all in love.  She is adorable! And more cuddly! And chunkier and cuter and Ariel was happy with her upgrade immediately.  I was worried I would have to wean her off her original bear but nope, Ariel adores her new bear with her familiar soothing sounds.  You still get the continuous white noise for twelve whole hours (this is the bit that really set MyHummy apart from other white noise toys we had tried) and the all important app for remote control of the bear.  Just as amazing and reliable and magical as the original bear…just better!
Features
Remote control via app
Fade in and fade out noise to avoid disturbing your sleeping baby
Choice of white noise options, eg. rain, heartbeat, waves
12 hour continuous white noise
Sensor which picks up when your baby is stirring and starts the white noise again (genius)
Machine washable
New portable travel heart feature with attachment clip
Volume control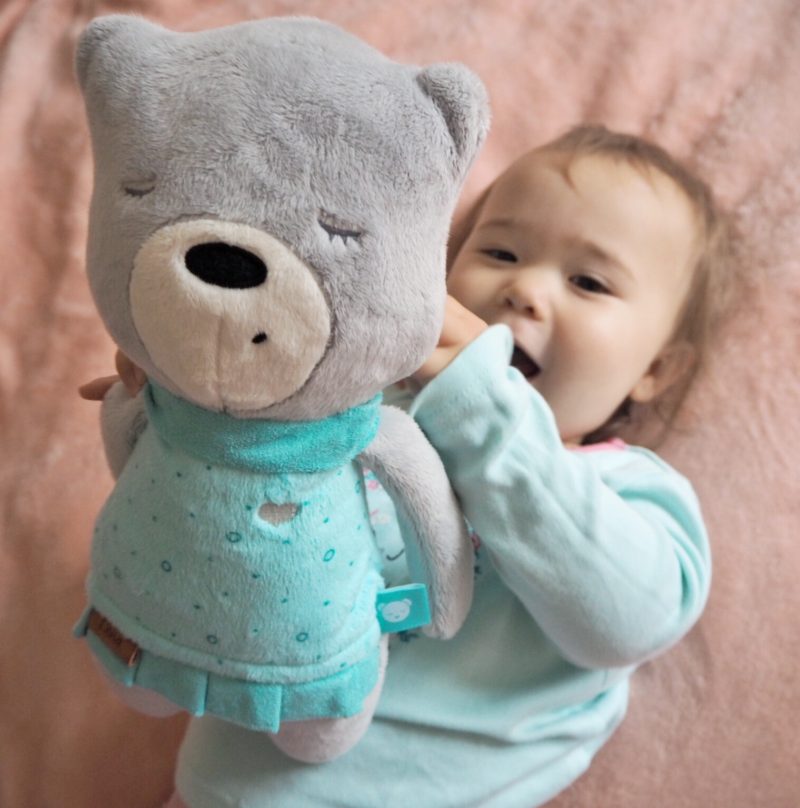 The design of the new bear has surpassed my expectations, and when looking at the others in the new range, it all just makes sense now.  You can choose from two super cute little families – the Sweethearts and the Smarthearts.  Lena is from the Sweetheart family.
She also comes in boxed packaging which is new, perfect for gift giving…if you are about to become a parent for the first time I would definitely put one of these on my wishlist.  It also comes with a new portable travel heart with teething ring which means you can take the heart (the part that makes the soothing noises) out with you and attach it to pushchairs or car seats or whatever you want without having to take the whole bear.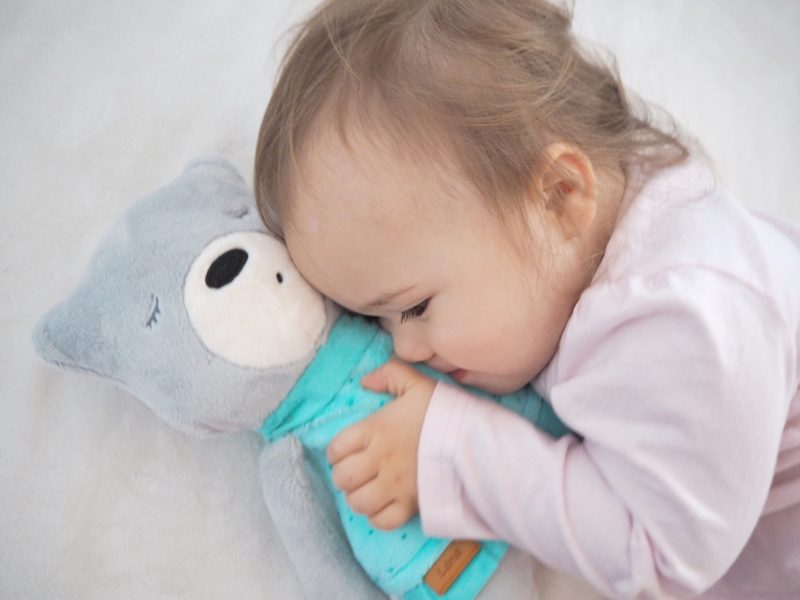 We are so impressed with the new design and features, big thumbs up from us.
April our eldest has now whisked the old bear off to her room now that Ariel has a new love.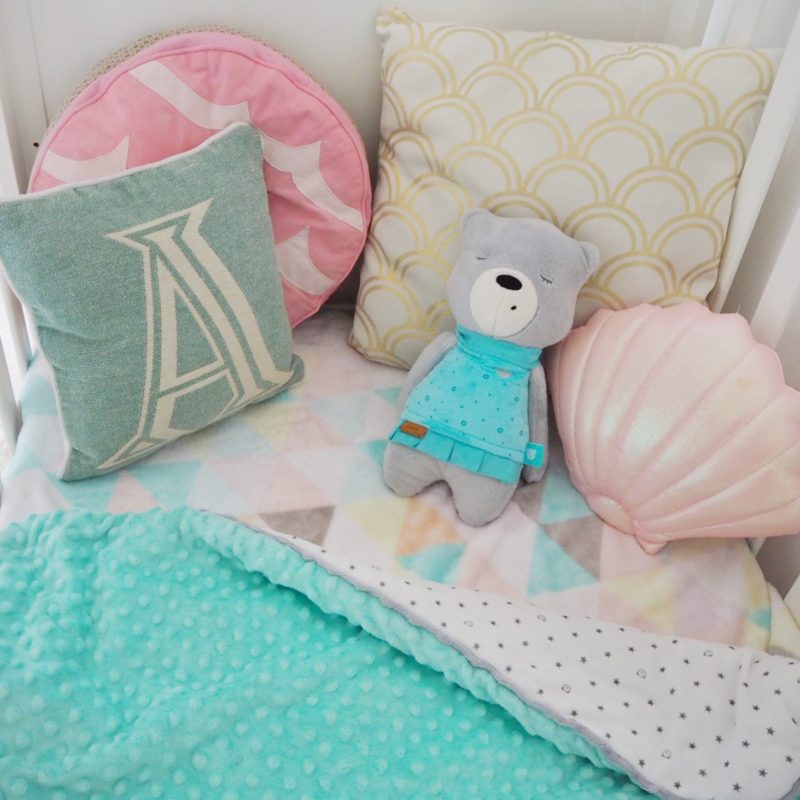 Lena is here to stay
Since being introduced to HyHummy sleeping aids many months ago we have been total converts.  Our MyHummy bear is now a vital fixture in our bedtime routine, and now that we as parents are actually getting some sleep and feeling happier and healthier in ourselves, family life in general is just running more smoothly and we are getting to enjoy our little one's waking hours more, knowing that the sleeping hours are being taken care of by our trusty Lena MyHummy Bear.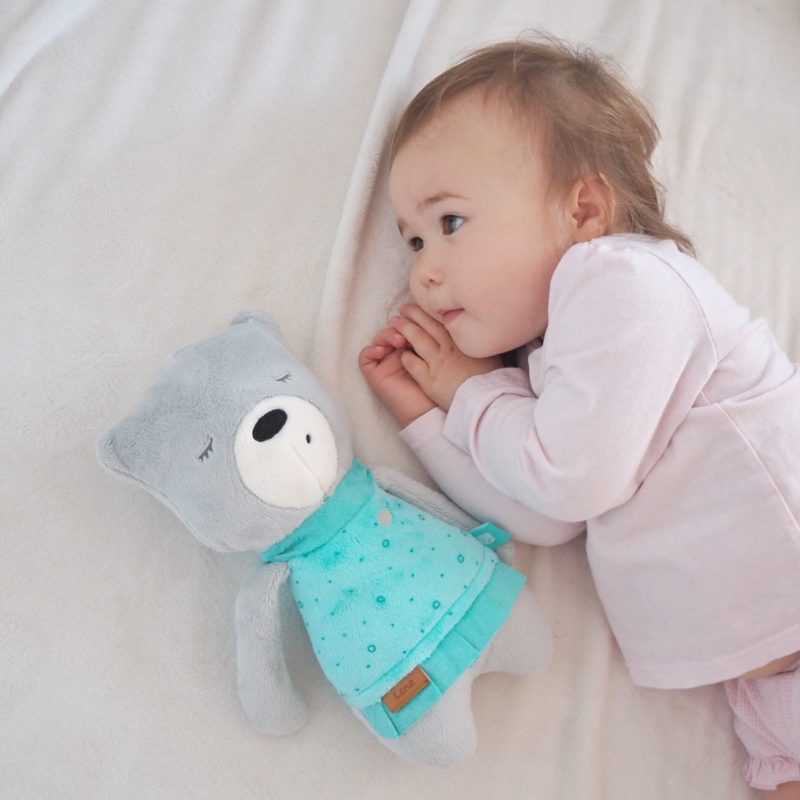 Lena retails at £84.99 – to find out more visit MyHummy