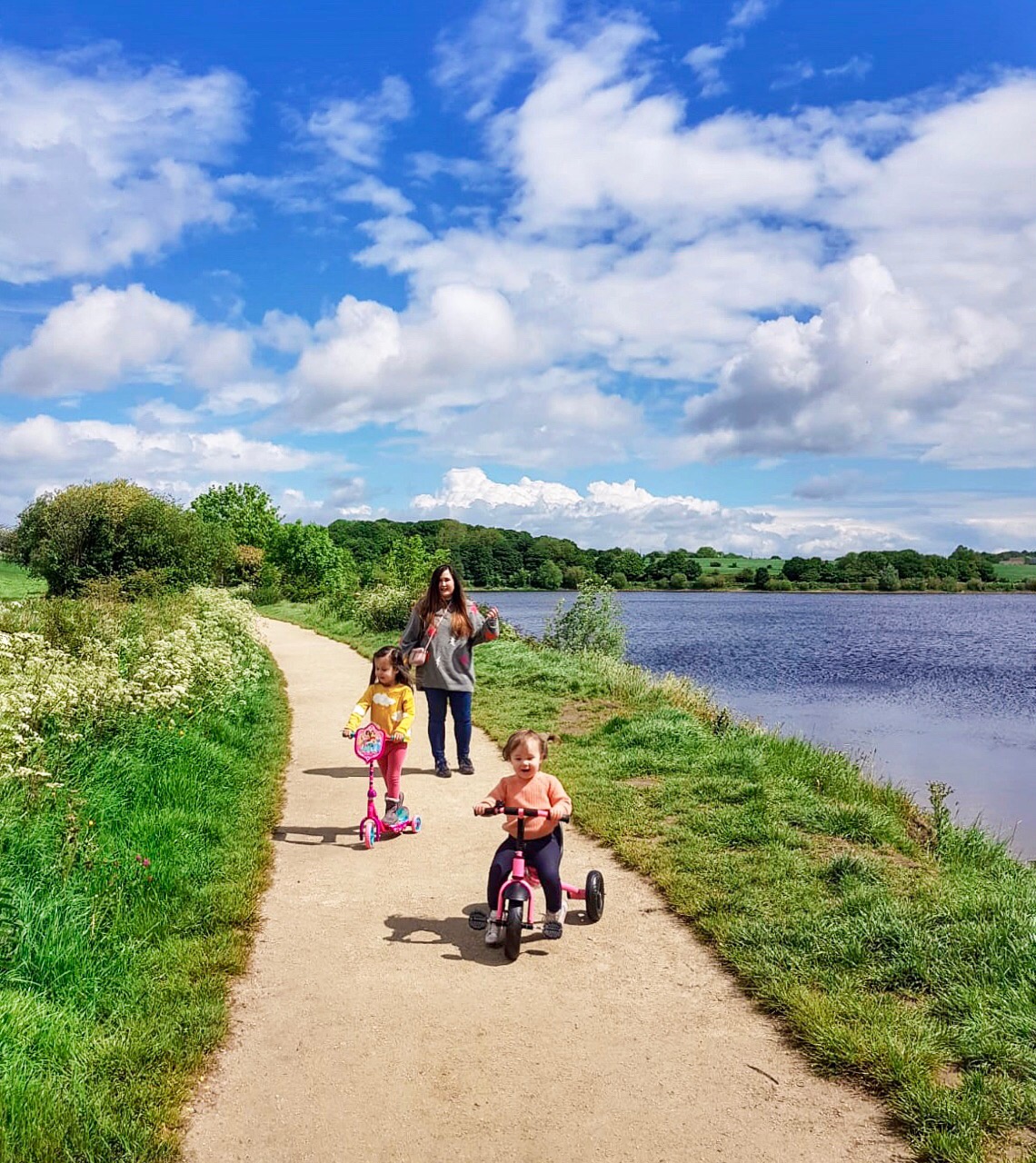 Ardsley Reservoir is the perfect walking spot for families with young kids.  We had no idea that Yorkshire Water has over 100 resrvoirs that are open to the public to walk around and enjoy!
Sponsored by Yorkshire Water
For National Walking Month we set off for Ardsley Reservoir in Wakefield, it was a 25 minute drive from us in York – Yorkshire Water provide details of their reservoir locations and really helpfully tell you a bit about the route around each one – you can check out the reservoirs local to you here.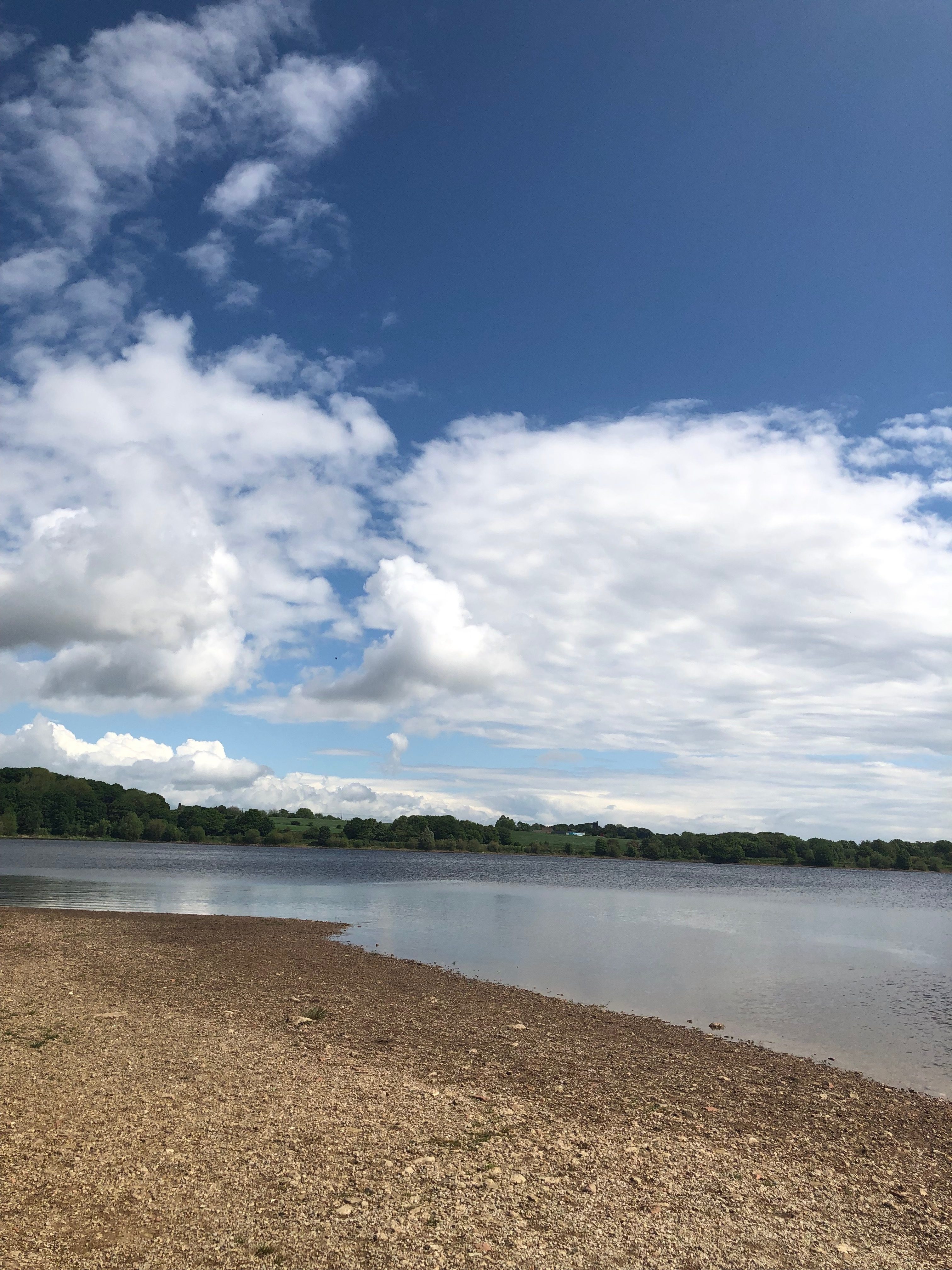 Ardsley Reservoir with Kids
As detailed on Yorkshire Water's website, Ardsley Reservoir is given a score of 1 out of 4 for difficulty, and is 1.3 miles long – absolutely perfect for our little ones.  It was very pushchair friendly, we had no trouble at all getting round.
We arrived and were delighted to find ample free parking.  (The postcode for the car park is WF3 1EE.)
We took along the kids' scooters and trikes…we walked most of the way but if we had let them walk the whole way it would have taken us all week to get round that reservoir!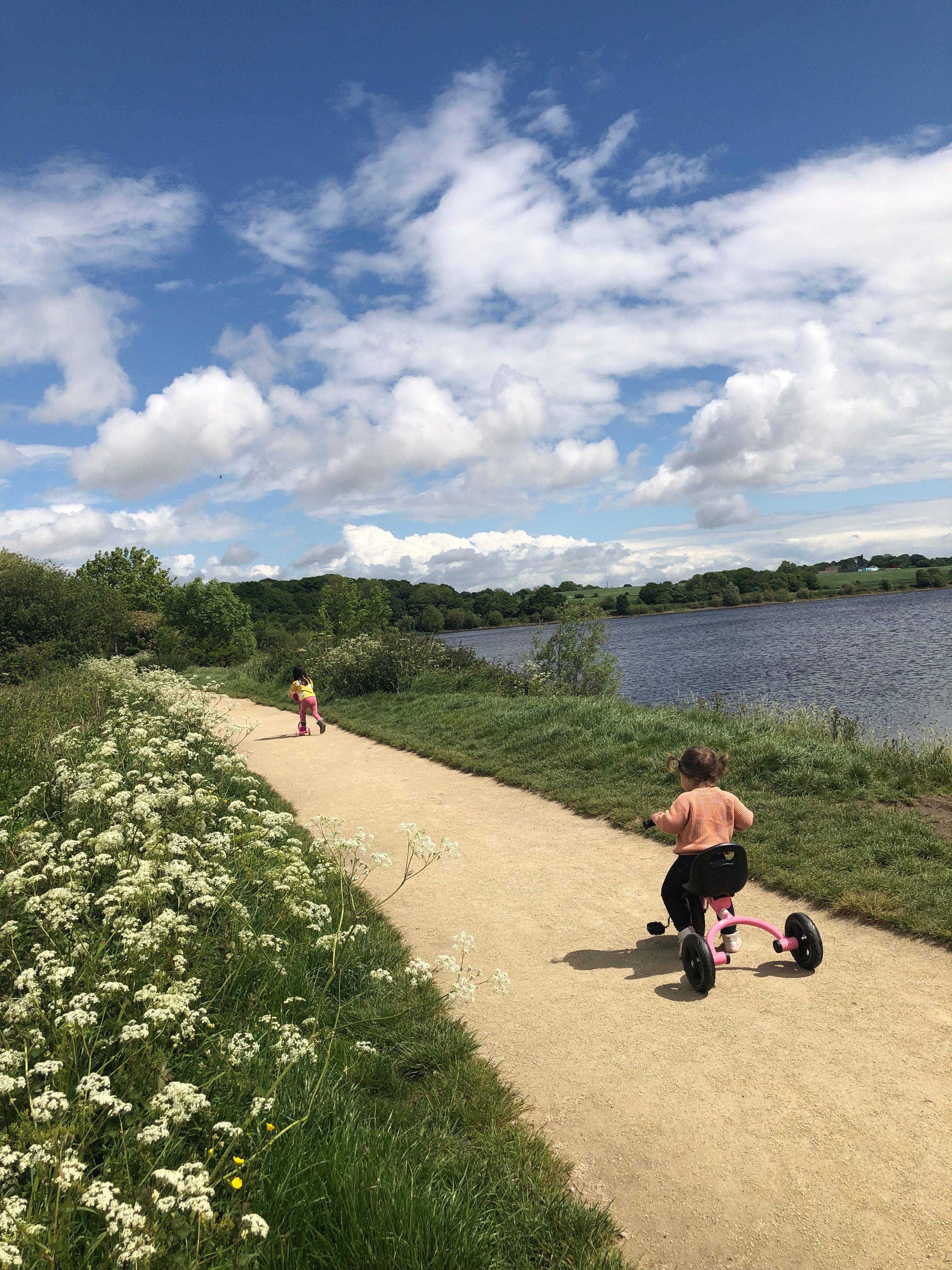 The walk was beautiful, the paths were smooth and well maintained.  The views over the water were lovely and we were surrounded by beautiful wildflowers the whole way.  It was a lovely peaceful walk and the perfect place to get our family walking and out in the fresh air for National Walking Month.
We hadn't ever been to a reservoir before, but we had such a lovely morning walking around the water and looking out for birds and smelling the flowers.  It was a wonderful way to spend some quality family time in the outdoors, and best of all it was completely free!
Now we know about Yorkshire Water's reservoirs we will certainly be visiting some of the others.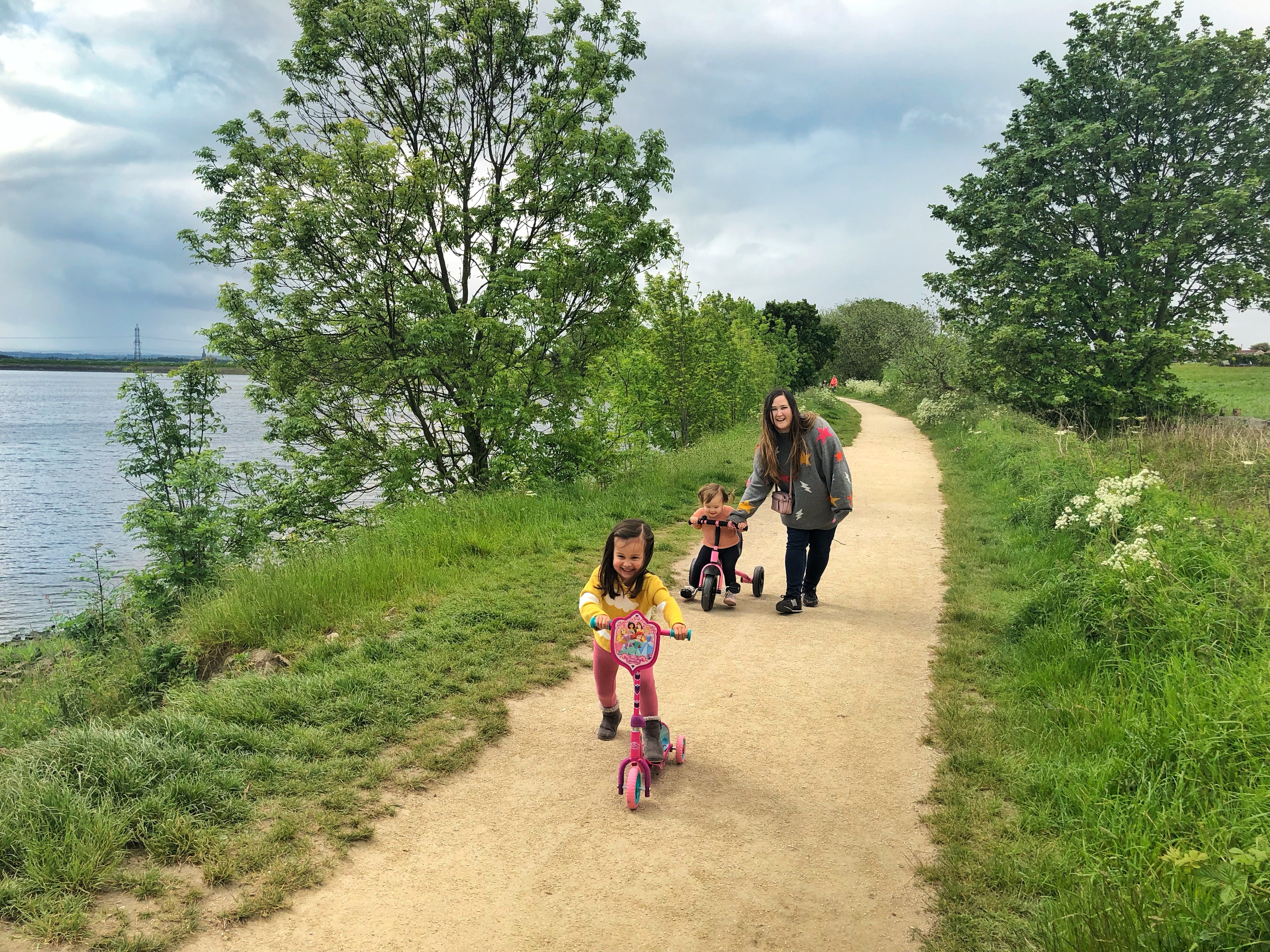 We had a wonderful time and it was lovely to be able to take part in National Walking Month as a family, the route around the reservoir was absolutely perfect for toddlers and small children and we will certainly be back.
I would definitely recommend a stroll around Ardsley Reservoir on a sunny afternoon with your little ones!
For more information on Yorkshire Water's Reservoirs click here.