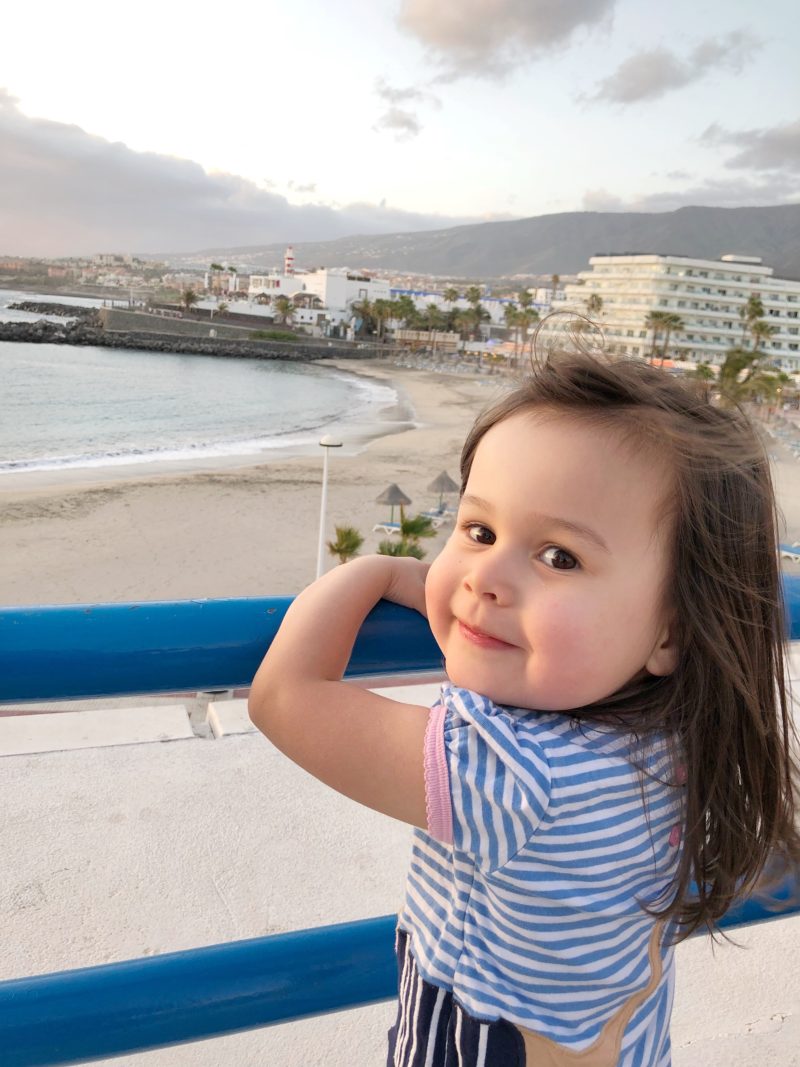 If you're looking for a great family holiday destination suitable for babies and toddlers, Tenerife should definitely be on your shortlist.
We were so nervous about going away for the first time we put it off for years!  Travel with kids seemed very daunting.  We just thought it would be far more stress than it's worth, and that most places aren't very baby friendly.  Every year we thought…let's just wait a little longer.
This year however, after a four year holiday drought, we decided enough was enough and booked our first ever family holiday, a toddler and a baby in tow.  We chose Tenerife, the biggest of the Canary Islands, off the coast of Africa and a 4 hour direct flight from our closest airport – Leeds Bradford.
A cheap family holiday with kids
The flight was a little stressful, baby Ariel would not sit still and spent the entire four hours wrestling us…we quickly ran out of snacks which agitated three year old April, and some absolute savage pooed on the floor of the toilet on board (people have assured me this doesn't happen on every Ryanair flight – only some) but getting through it was well worth it.
The flight was one of the main worries we had about travel with kids, luckily the flight to Tenerife wasn't too long from the UK.
Over a week of sunshine, sand, sea and sights awaited us.  We went in late April and the weather was sunny and warm but not overly hot – perfect for babies!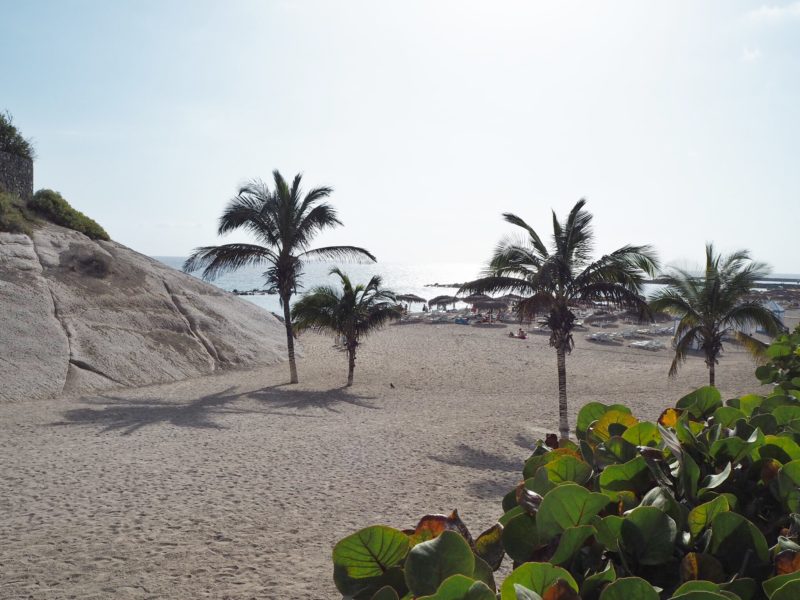 Our villa was in Adeje, we got taxis to and from the beaches as they weren't walking distance, thankfully we never had any trouble getting a taxi big enough for all us plus our double buggy and the fares were usually only around 5-9 Euros depending on where we were going.
We spent time walking along the seafront (almost all of the ones we went to were buggy friendly, long flat promenades and accessibility ramps on the beaches) and exploring all the shops and restaurants.  Los Cristianos appears to be the main tourist area, you can easily spend a whole day there with little ones just walking about and playing on the beach (there were umbrellas available on most of the beaches too which we put the buggy under to keep baby in the shade).  It's great for relaxed family days out.  We also spent a lot of time at Playa Adeje and Playa Fanabe which are close by but a little quieter than the main areas.  There are lots of lovely spots all very close by to each other, perfect for a family holiday with the kids.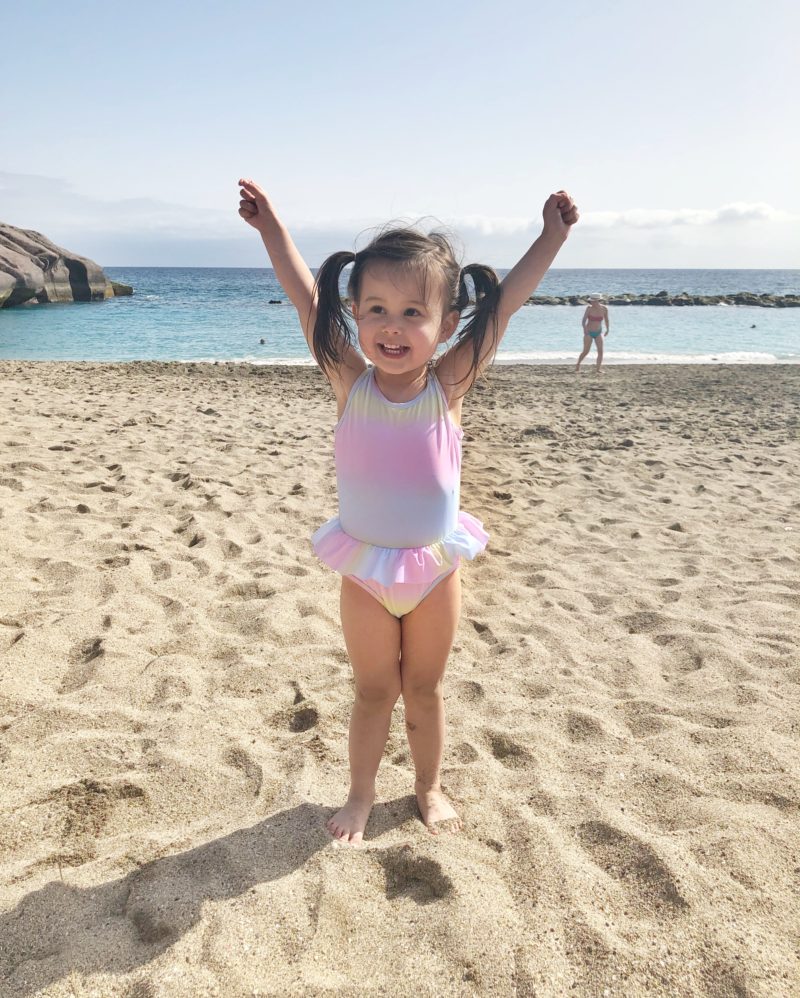 We visited Loro Parque (the best zoo in the world according to Trip Advisor!) and it was amazing, the little ones loved it.  April loved the tigers and lions, and baby Ariel was hypnotized by the aquariums, especially the glowing jellyfish!  It's an amazing day out for toddlers, would highly recommend if you're planning a family holiday to Tenerife.
Another family day out we decided to go on was a coach trip around the island which included visiting Mount Tiede (the famous volcano) and the oldest tree on planet: El Drago, with stop offs at Los Gigantes and Masca to view some amazing scenery.  We were a bit nervous about a 9 hour coach trip with a baby and toddler, but it was absolutely brilliant.  Travel with kids can sometimes feel like a risk.  Will they behave enough for us to actually enjoy it?! Luckily the girls were very well behaved on the coach trip, and we got to see some beautiful sights and had a lovely family day out…but I guess this one would be a judgement call!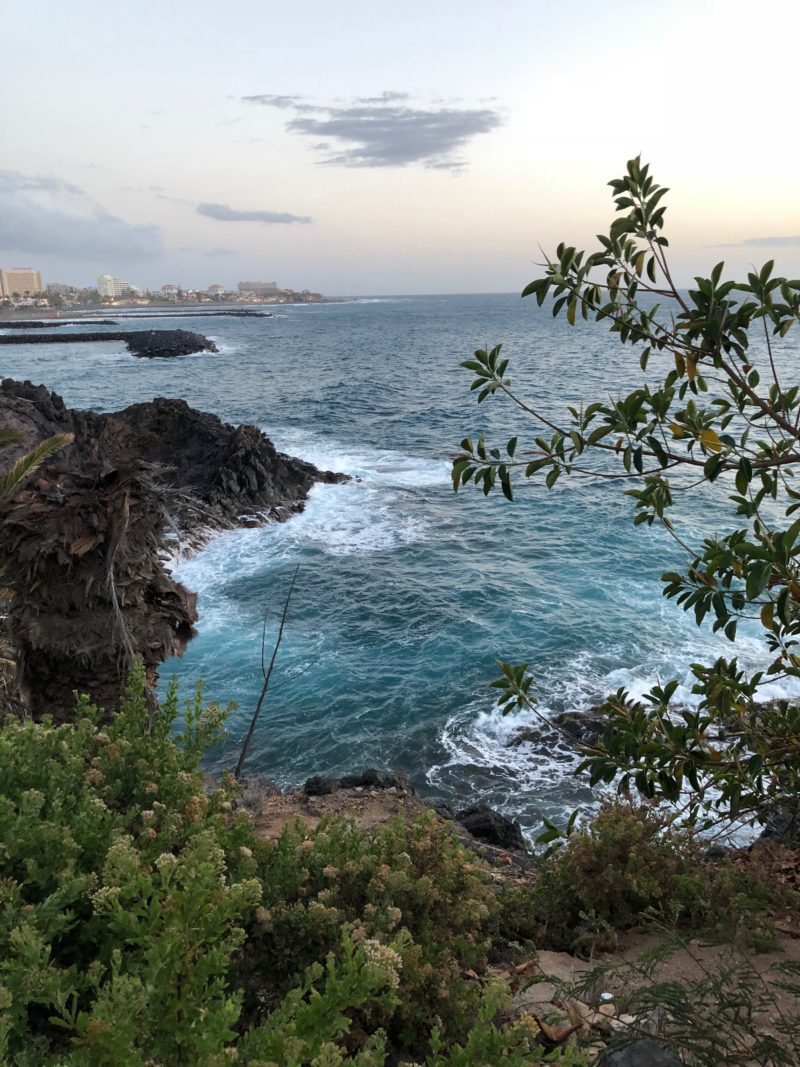 We also went on a boat trip with a company called Muscat to watch dolphins and whales.  It was a 3 hour trip in the morning, sandwiches and drinks provided.  I was worried about taking the kids in case they got sea sick…in reality it was me puking my guts up in to a bin bag at the back of the boat, despite taking seasickness tablets!
We spent days lounging by the pool, we bought essentials like nappies and baby food from the many supermarkets that are dotted about and in the absence of baby change facilities we changed nappies alfresco – no one batted an eyelid.  It was really baby friendly!
There were lots of other places to visit with babies and toddlers too, like the Monkey Park, the Submarine Safari and Aqualand to name but a few – but a few activities and lots of beach and pool days suited us just fine for our first family holiday.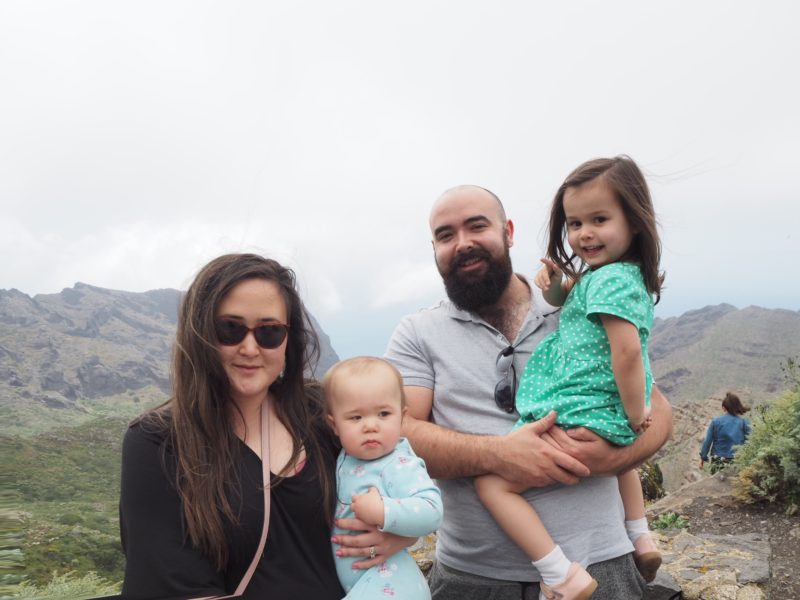 Family Holiday with the Kids
We had the most amazing time in Tenerife on our first ever family holiday with the kids, and it really sunk in that we shouldn't let the fact that we now have a toddler and baby in tow hold us back or stop us having a great time abroad.  Travel with toddlers can be relaxing and relatively stress free if you choose the right place to visit, and Tenerife fit the bill perfectly.
If you are looking to go away with your little ones, I can't recommend Tenerife highly enough, we found the climate to be perfect for small children, no time difference either so not too much disruption to their normal routines (there were also no mosquitoes when we went which was a big worry for me) and there was so much to do and see suitable for babies and toddlers that we could never have fit it all in.  The perfect excuse to go back again one day soon!
For a toddler friendly holiday – consider Tenerife!
x
Kate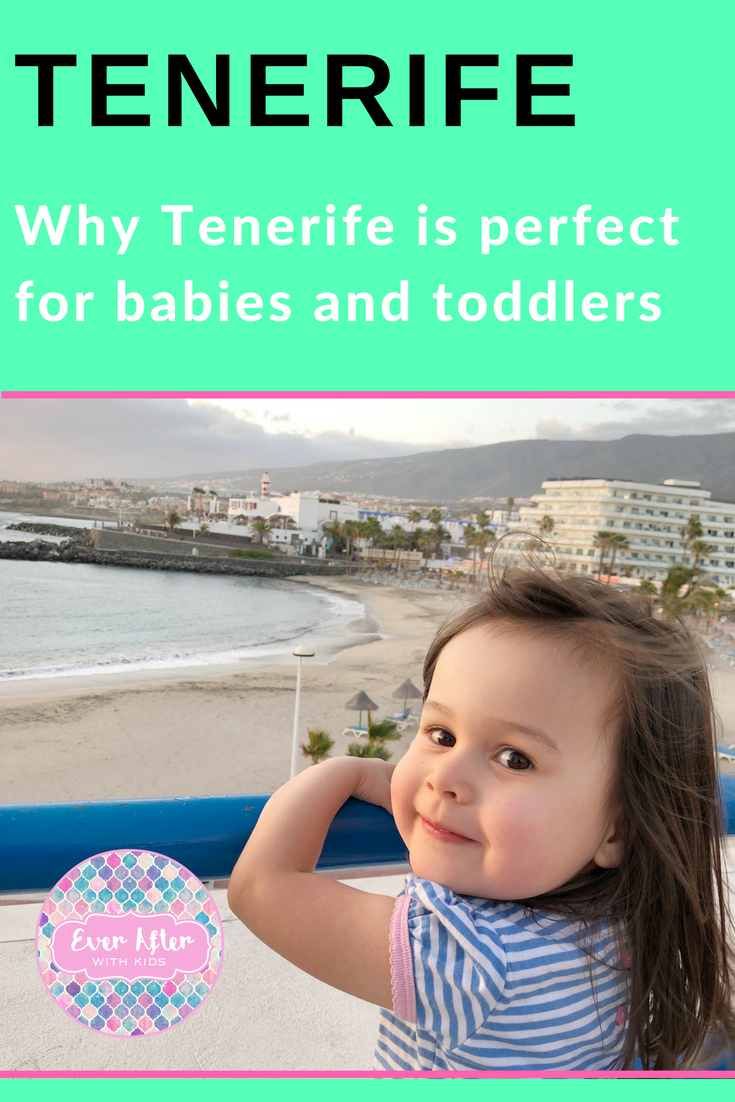 Joining in with the Wanderlust Kids Linky