In our second installment of Insta-Fabulous Homes Plus Kids we meet Laura and take a look at her beautifully rustic and family friendly home in Kent, UK.
I love that Instagram gives us an insight in to how other people live, people we would never have met in our ordinary lives…one thing I am fascinated by since becoming a mother is how a home completely changes in form and function once it has to cater for tiny humans.  Beautiful homes are one thing.  But maintaining a beautiful home with kids in tow is quite something!  In this series we are chatting with the women behind some of these miracle family homes.  Today we are getting to know…
Laura from TeandBiscuits_x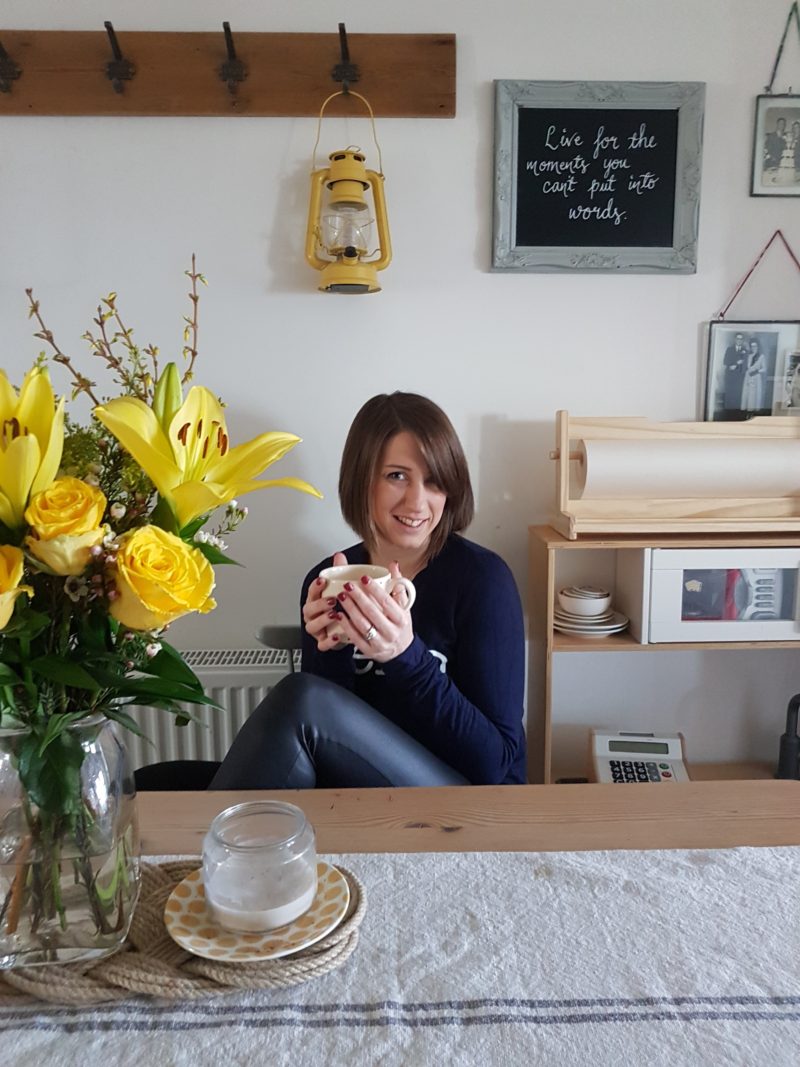 How would you describe your interiors style?
My style has changed a lot over time. What I would once have described as shabby chic is now a little more vintage cottage with an industrial style. I love coastal simple colours and natural materials like glass, wood and stoneware.
Has your home style changed since having kids?
It's changed as I've grown up and been influenced by instagram and where we live having moved from Surrey to the Kent coast. I've tried to incorporate the kids toys in our style as much as possible. My style isn't formal and I hope it's got more of an edge of fun since becoming a mum.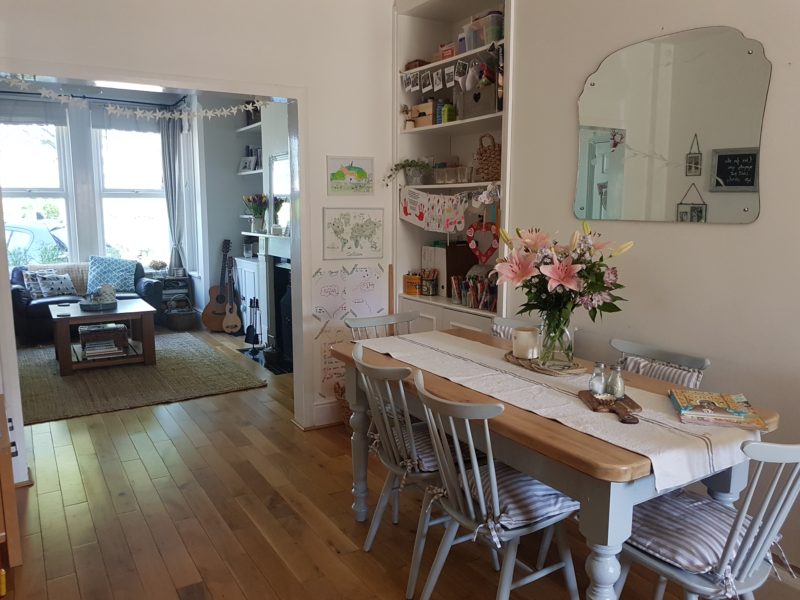 How do you keep your home looking so fabulous with kids in tow?
I've taught them from a young age to clear one thing up before getting another out. Also as a teacher I've learnt to teach children to tidy and to have easily accessible storage to give them ownership of that. Explain why tidying is important. Failing that a bit of a tidy after bedtime!
Does Instagram reflect reality in your home's case?
Mostly. No one wants to see a huge pile of washing so I do move things out of the way. But mostly my house is at least presentable, their rooms aren't often featured as they're their space and as much as they are expected to tidy up at the end of the day I want them to be able to play and enjoy and not be restricted by some Instagram veil that says mess is the enemy.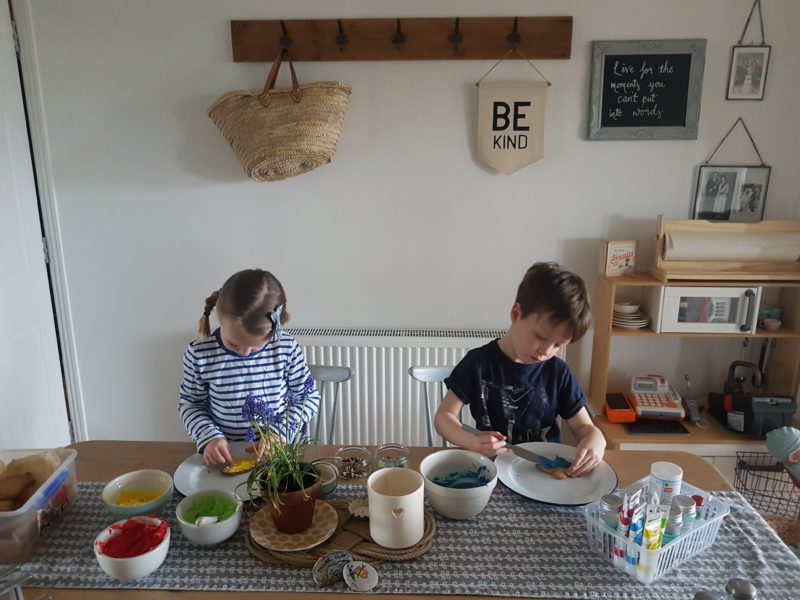 You have quite a following on Instagram, how did that happen?
Just over time. I genuinely enjoy the conversations I have and so I interact a lot. I've been on there 7 years now and it's grown organically just by engaging with people and being genuine. I hope.
Favourite Instagram accounts?
We. Made. This. Home
Gillian_talesfromahappyhouse
Tired from Whitstable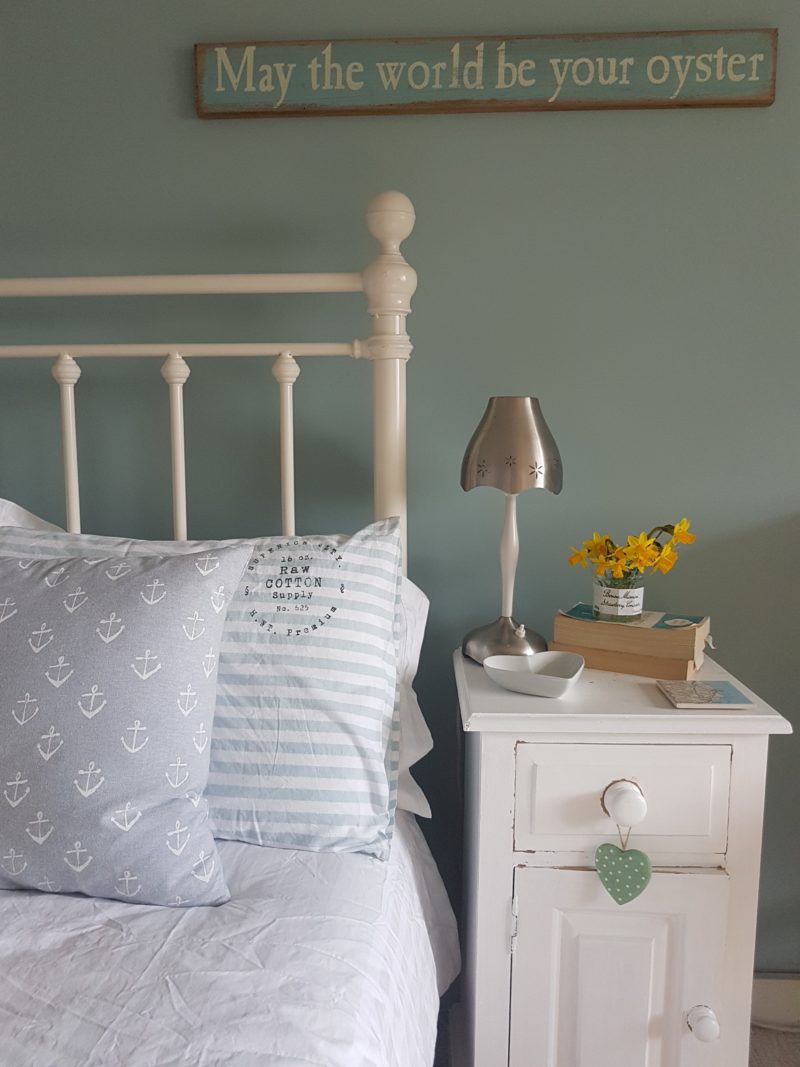 What is your favourite part of your home?
The dining table. It's where all the funny conversations happen and I love #teandbiscuitstablescenes photos.
Interiors Prediction? (Just for fun, what do you think may be the next big thing interiors wise?)
I think colour is coming back. And avocado bathroom suites. (Jokes.)
X
Kate
To read the previous installment of Insta-Fabulous Homes Plus Kids
click here
.